Nov
8
What do you get when you mix a grad voted 'highest maintenance', vintage day dandys, modern day hipness and a whole lot of cool? One hell of a graduation party!!! Our Dapper Dandy Dinner Party was just featured on the latest issue of Utterly Engaged! Our feature starts on page 39 so make sure to hop on over to this must read online magazine that we've become so obsessed with.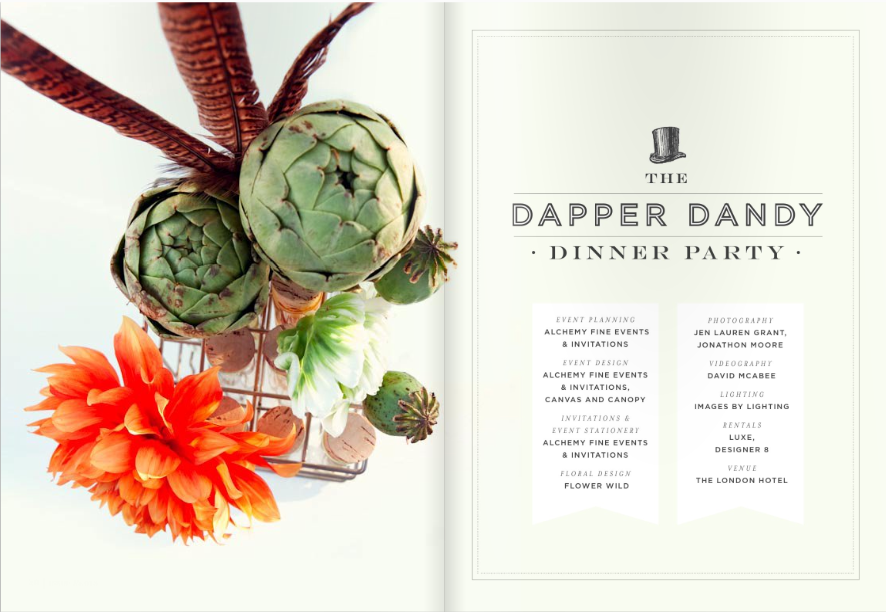 We brought the dapper dandy into modern age by updating his look of top hats and canes by mixing in modern lucite, mirrors and turntables. We pulled inspiration from the lucky grad such as his love of chess, hip hop, records, and overall great style to come up with the eclectic event decor. All of this plus a surprise guest performance by international R&B start Iyaz made this one party his friends and family are sure not to forget soon!
Graduation Party Ft. Iyaz from David McAbee on Vimeo.

Comments