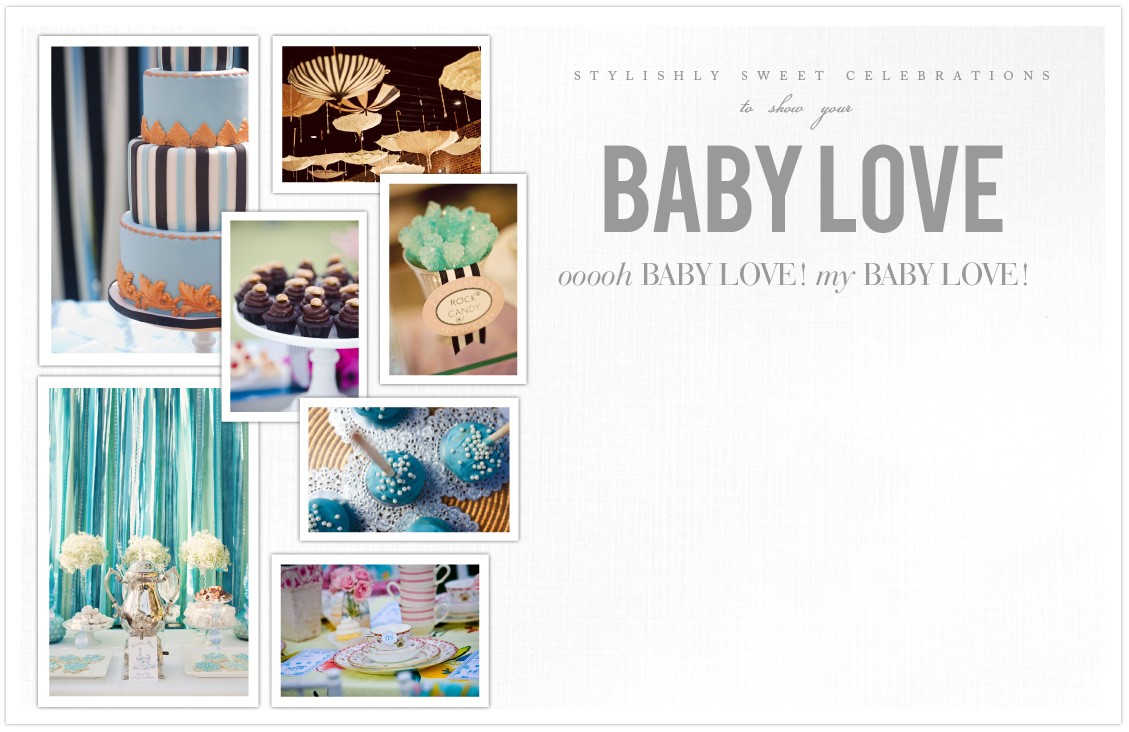 First comes loves, then comes marriage, then comes the baby in the baby carriage. Whether they come in this order or not, babies are a reason to celebrate! Baby showers, sprinkles, and as they grow up, birthdays. These are the special times in your life when family and friends come together to celebrate your little ones. Allow Alchemy to bring out the child in you with a creative and entertaining event full of eye candy sure to delight guests of all ages.
Our creative designers at Alchemy will work with you to conjure up magnificent themes, eye popping decor and unique twists on the classics for never before seen ideas. We will create an atmostphere full of designs, entertaiment, sweets and treats and even activities for the little ones. Whether it be a swanky co-ed baby shower with a Parisian flare, a Snow Sprinkle full of heart warming sips and nibbles, or even an upscale twist on the classic Monopoly board game, we conjure up clever and inventive ideas sure to wow!
From the invitation, event design, candy bar styling, catering and guest gifts, Alchemy will concoct the perfect stylishly sweet event for your most cherished creations.