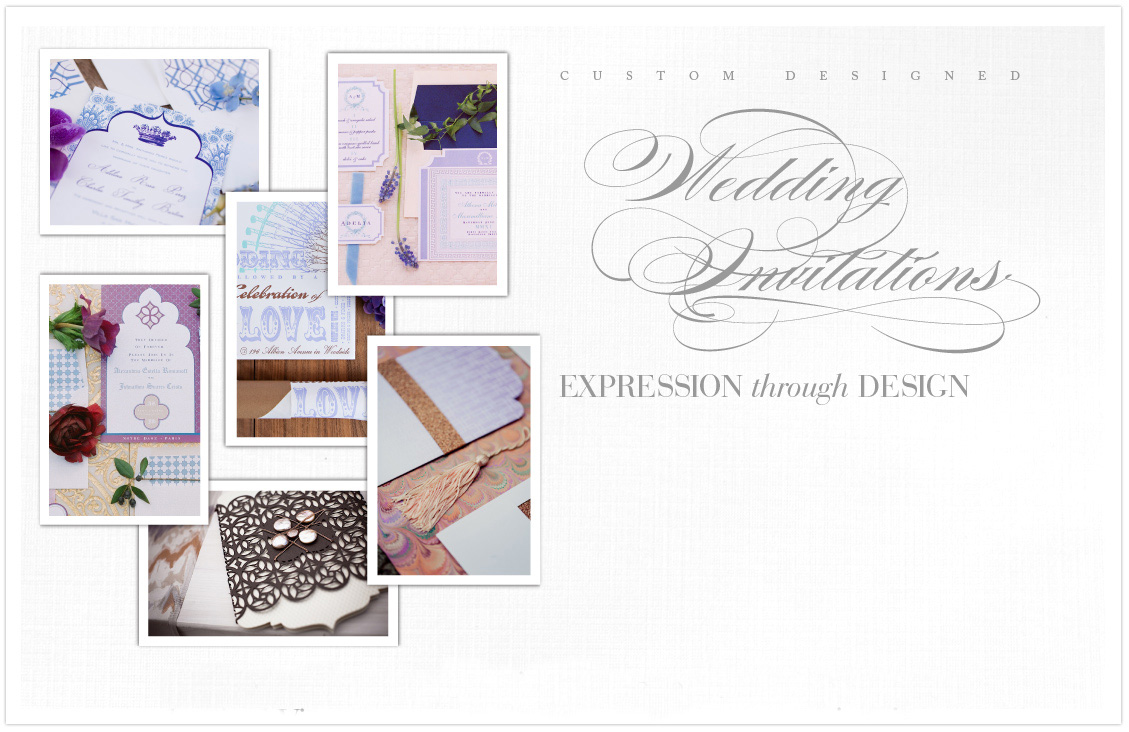 How do you express love through design? We start by taking special moments, mixing in your style, passions and quirks, your culture, your family and elements of your personalities that make you, you. Whether it be an exotic destination wedding, a luxurious classical ballroom wedding or a romantic outdoor vintage wedding, we take inspiration from you and then bring it to the next level with custom illustrations, unique materials and creative designs for a luxurious bespoke design sure to impress your guests.
Relish this special moment of your life and let Alchemy create a one-of-a-kind custom designed wedding invitation that reflects you and expresses your love through design.
Not sure what your wedding style is? See our bridal styles to see what inspires you.