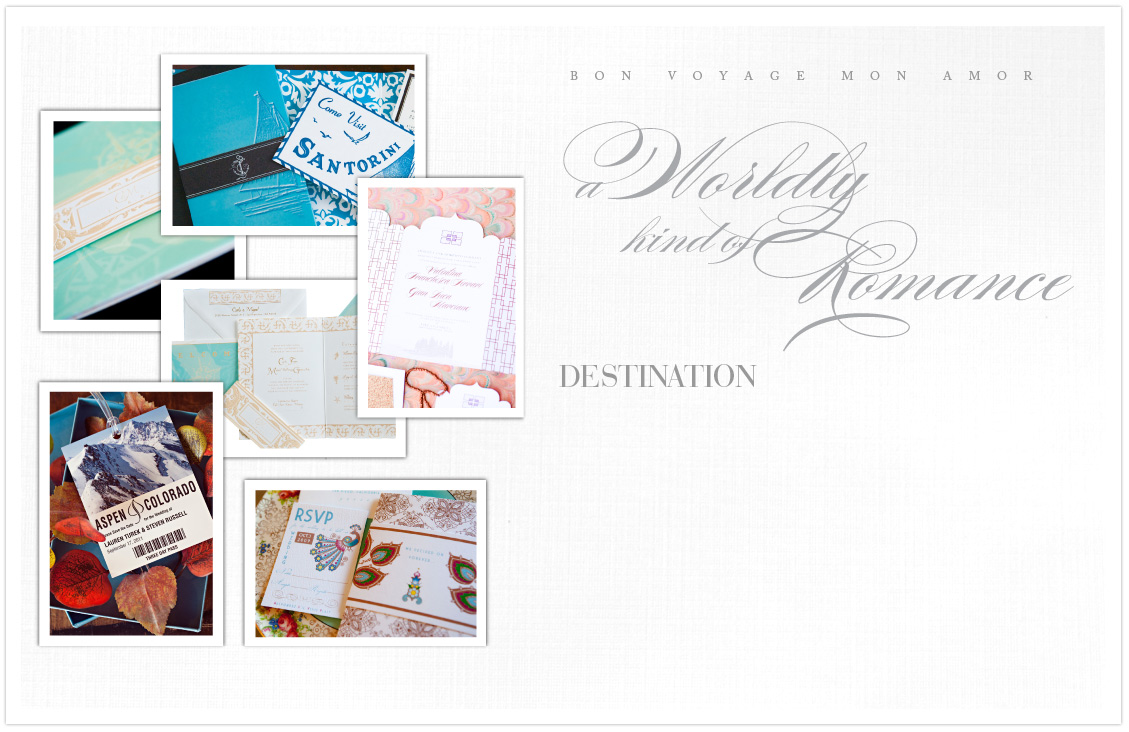 Art nouveau, art deco, turn of the century
Alchemy blends custom designed graphic patterns and motifs, bold colors, creative treatments such as laser and water jet cutting on metals and woods, stone embellishments and unique papers to create a one-of-a-kind modern wedding invitation designs that push the envelope. Show off your modern glamour side with a custom designed wedding invitation by Alchemy Fine Event & Invitations.
BroWSE OUR VINTAGE Wedding Invitation Collections
Not sure if modern glamour is your bridal style? Explore more wedding invitation inspiration such as classical, vintage, exotic or destination.