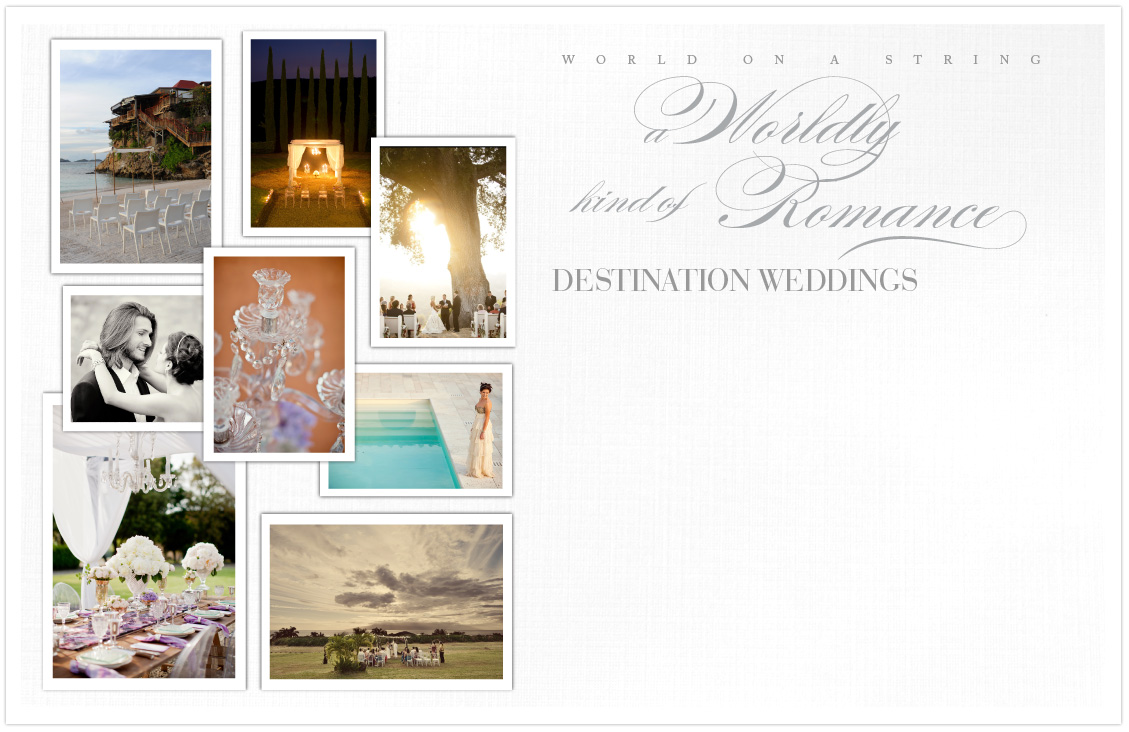 When finding your dream wedding venue, why let location be a limitation? The world is your oyster! From villas in Tuscany, chateaus in France, beaches in St. Barths or the sands of Kaua'i, let Alchemy Fine Events & Invitations help you explore your worldly options to find your ideal destination wedding location.
Planning a destination wedding takes resourcefulness, research and ingenuity to create and execute the vision that you want in the location that you desire. From finding the best local vendors to breaking the language barriers, we are up for the challenge. You shouldn't have to compromise your vision in exchange for your venue abroad and that is why the creative designers and coordinators at Alchemy Fine Events rely on their enterprising skills and global contacts to bring your vision to life.
We at Alchemy Fine Events know that when planning a destination wedding, it's not only about your wedding day, but the whole experience that you are offering your guests that traveled around the globe for you. With experience in luxury travel planning, we will help coordinate the entire trip full of activities such as wine tasting, truffle hunts, museum tours, shopping excursions, golfing or even private cruises upon luxury yachts. No matter what part of the globe you desire for your dream wedding, Alchemy will deliver the quality of design and service that you have come to expect from us.