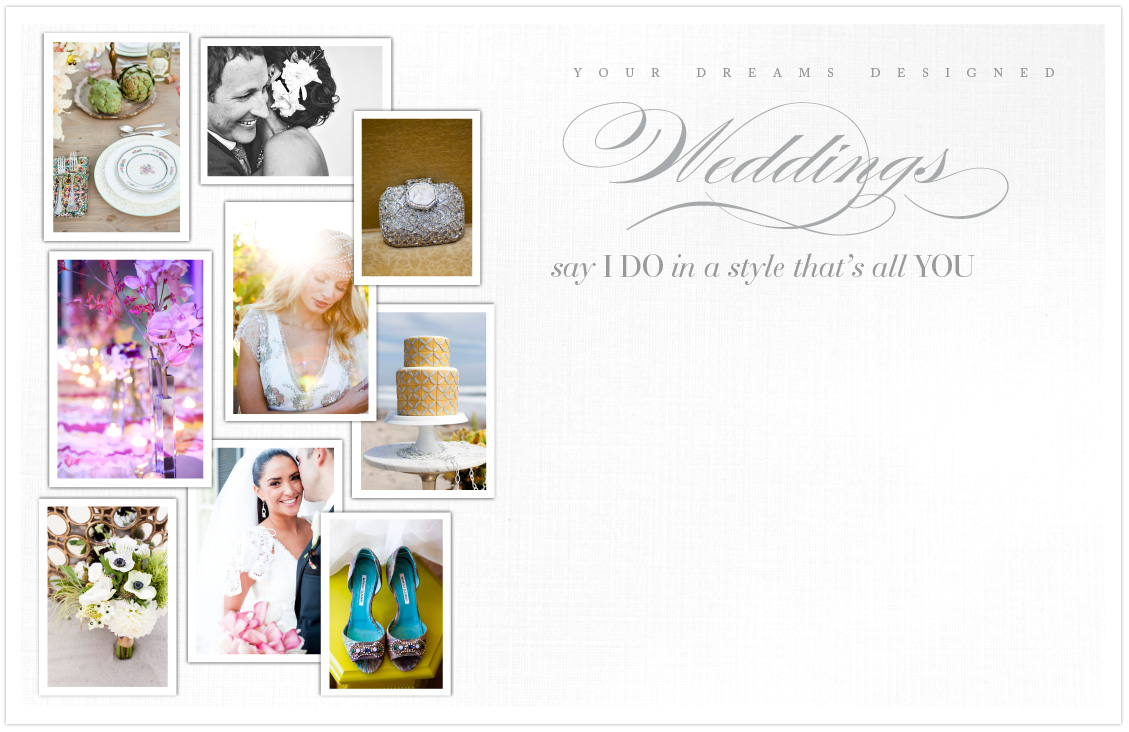 He proposed, you said 'I do', now what? Planning a wedding isn't just about what colors to choose or what songs to dance to, it's a rare moment in life when you will have all of your dearest friends and family together in one room solely to celebrate you. Cherish this moment, not only for you and your love, but also for all of the wonderful people that your memories are made of that are there, at that moment, for you, cheering for a life full of love for you.
Expressing your love and personality through the ambience and design of your wedding is something we understand and appreciate wholeheartedly. That is why the designers at Alchemy Fine Events & Invitations work with you to learn about who you are individually, and as a couple, to make sure that your voice is never lost, only amplified in the most stylish and elegant ways.
We don't approach each wedding as a wedding planner per se, but also as an art director, orchestrating each element with careful detail to ensure the overall event is the perfect cohesive reflection of your vision. Alchemy works hand in hand with the best vendors in the industry to keep every element flawless and inspired. From hand illustrations, custom designed linens, cake sketches, fashion styling, even food styling, we want each aspect of your big day to be as perfect as you would. We consider your wedding to be the most important photo shoot of your life and want every detail to be picture perfect, just as you do.