A Wine Tasting Rehearsal Dinner & Cheese Pairing Table Featured on Martha Stewart!
One thing that all of my closest friends know extremely well about me is this… I LOVE CHEESE!!!! Not only do I love to cook with it, I appreciate it with wine, with fruit and basically any opportunity to put out a fragrant spread of delicious delicacies. Pour me a glass of wine, nibble and let the chatting begin.
When working with Jessica and Ilya for their wedding and rehearsal dinner, I learned about their passion of food and wine and we immediately clicked over it! With Italian, Jewish and Persian heritages in play, food was always a top priority and so important to all of their families cultures. Not only does food bring people together over tables, it sparks conversations, memories and new friendships. So when designing Jessica and Ilya's rehearsal dinner I decided  to create the ultimate cheese table that could stand up to the most beautiful wines Ilya's uncle was providing and to whet their guest's palette of the weekend to come.
I created this custom designed cheeseboard by painting a plank of wood with chalk board paint for the perfect backdrop . For each cheese we offered, we suggested a bread, a fruit, and spread to be paired with each of the delicious creamy cheeses to create the perfect bite!
Read on to see the details below but don't miss even more details of our cheese pairing table on our Martha Stewart feature seen here!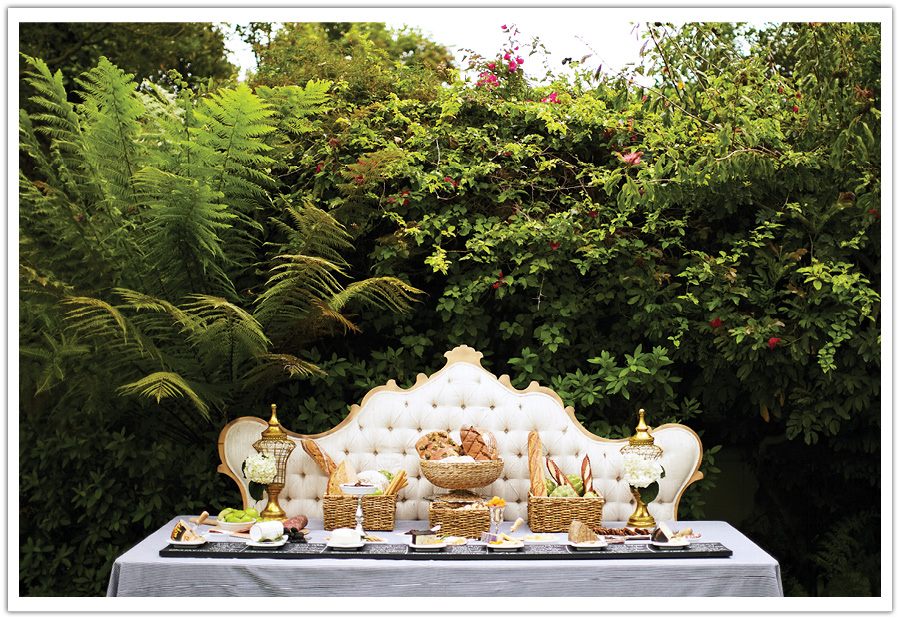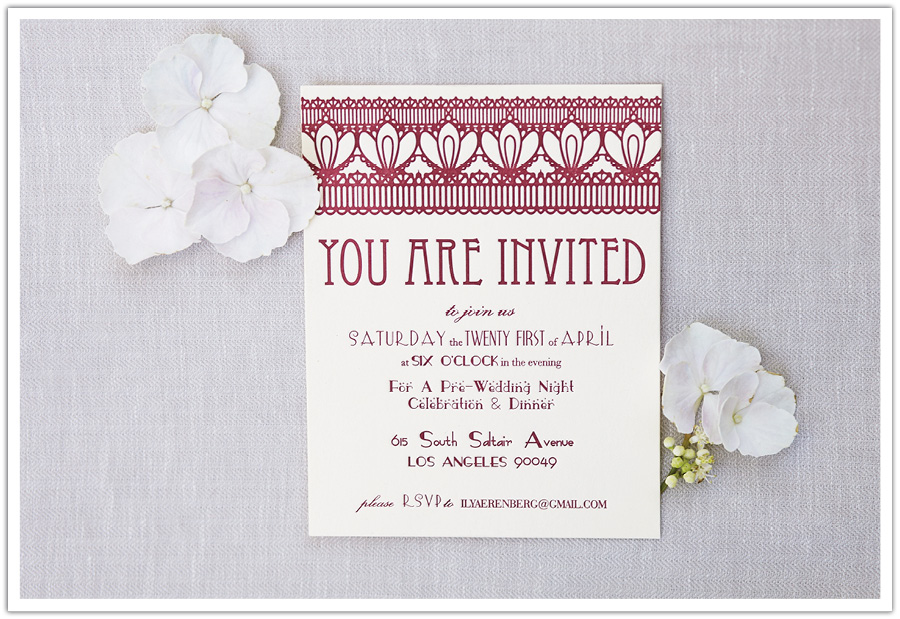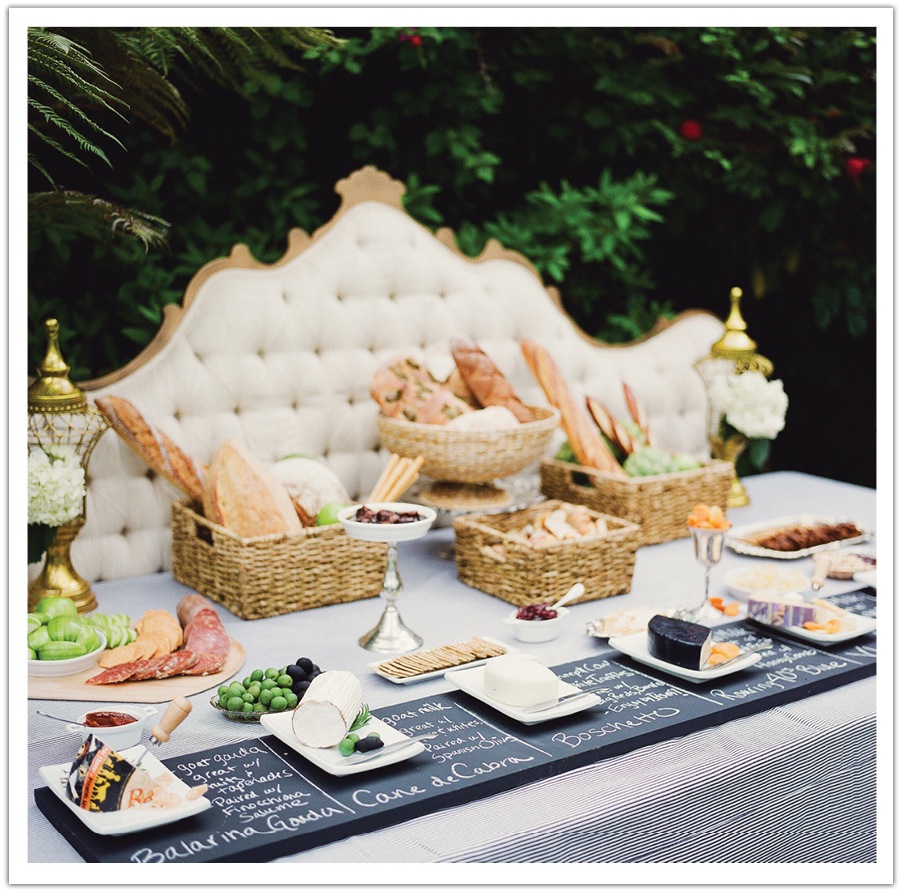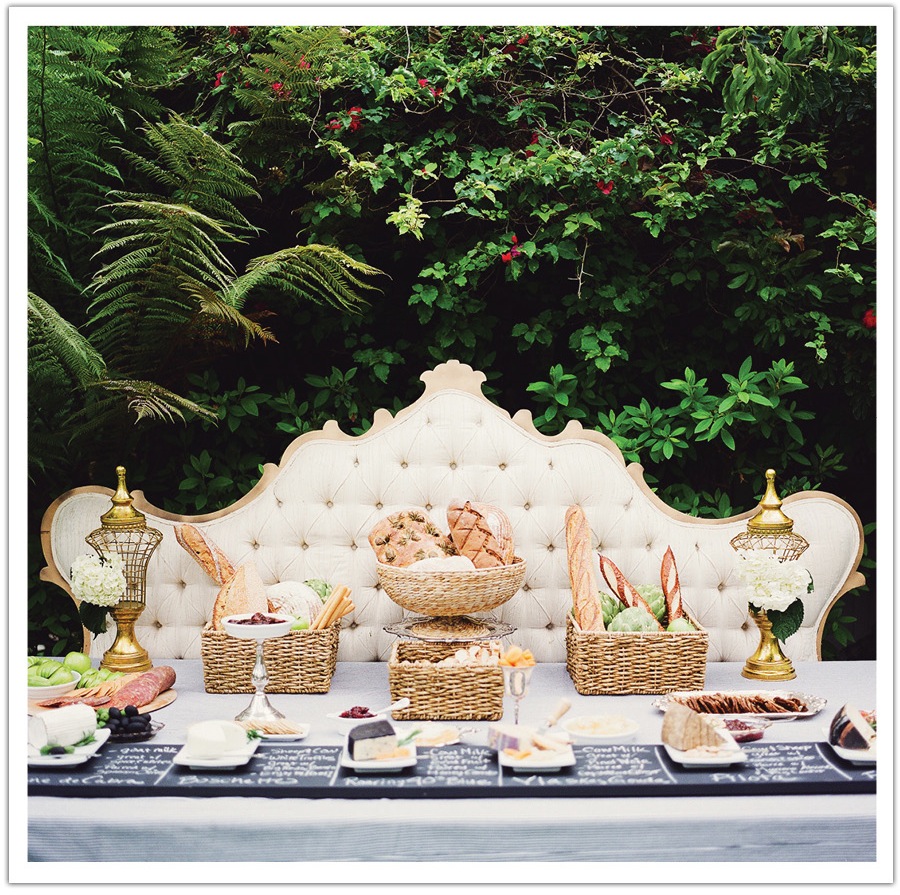 For a wonderful variety of cheeses make sure to cover your milks! Cow, sheep and goat milk cheeses all have such wonderful unique characteristics to them and pair very differently from sweet, crunchy or salty components. For our cheese pairing table we offered goodies such as spicy and salty meats, briny green and black olives, sweet spreads and preserves such as quince paste and tangy and spicy components such as dried apricots and crystallized ginger.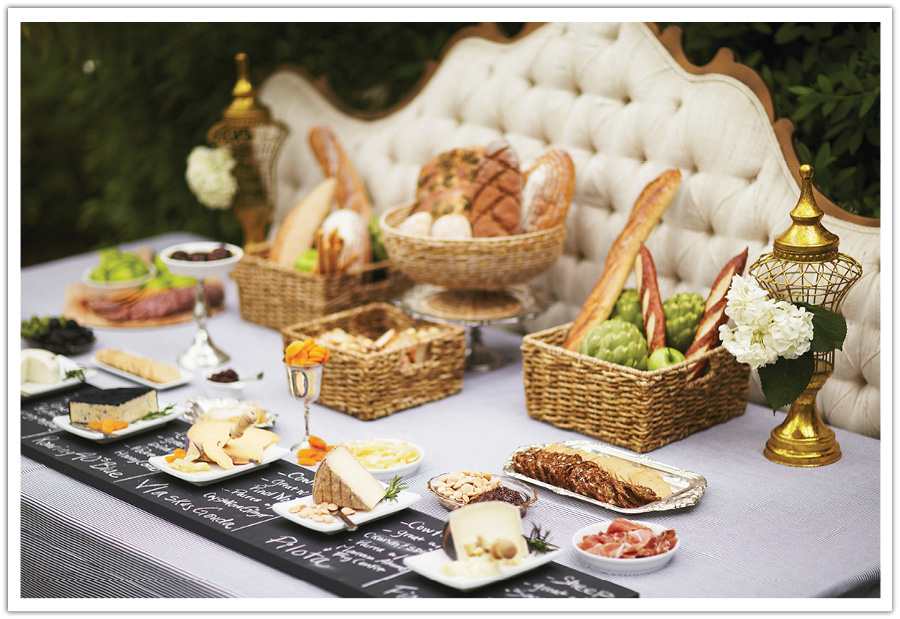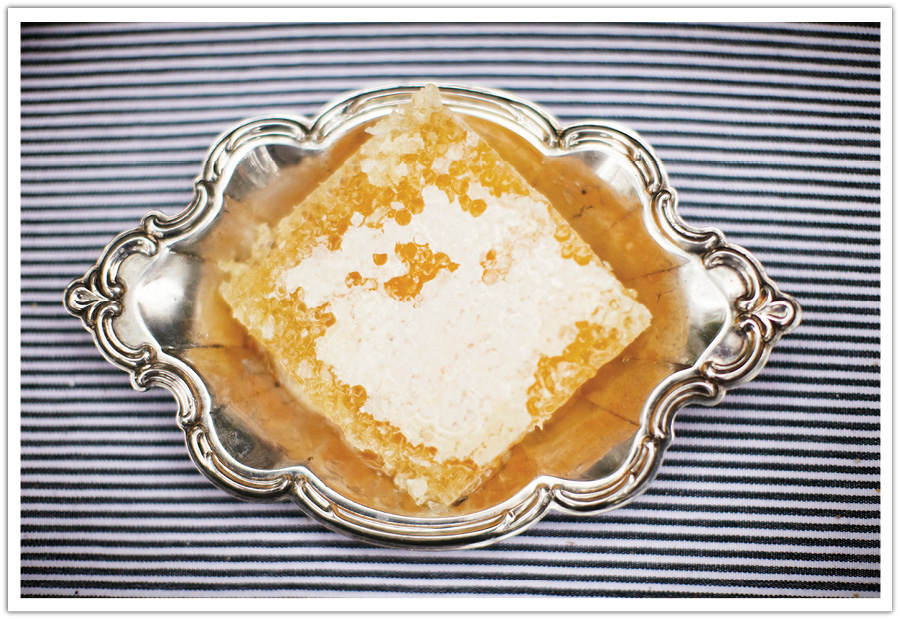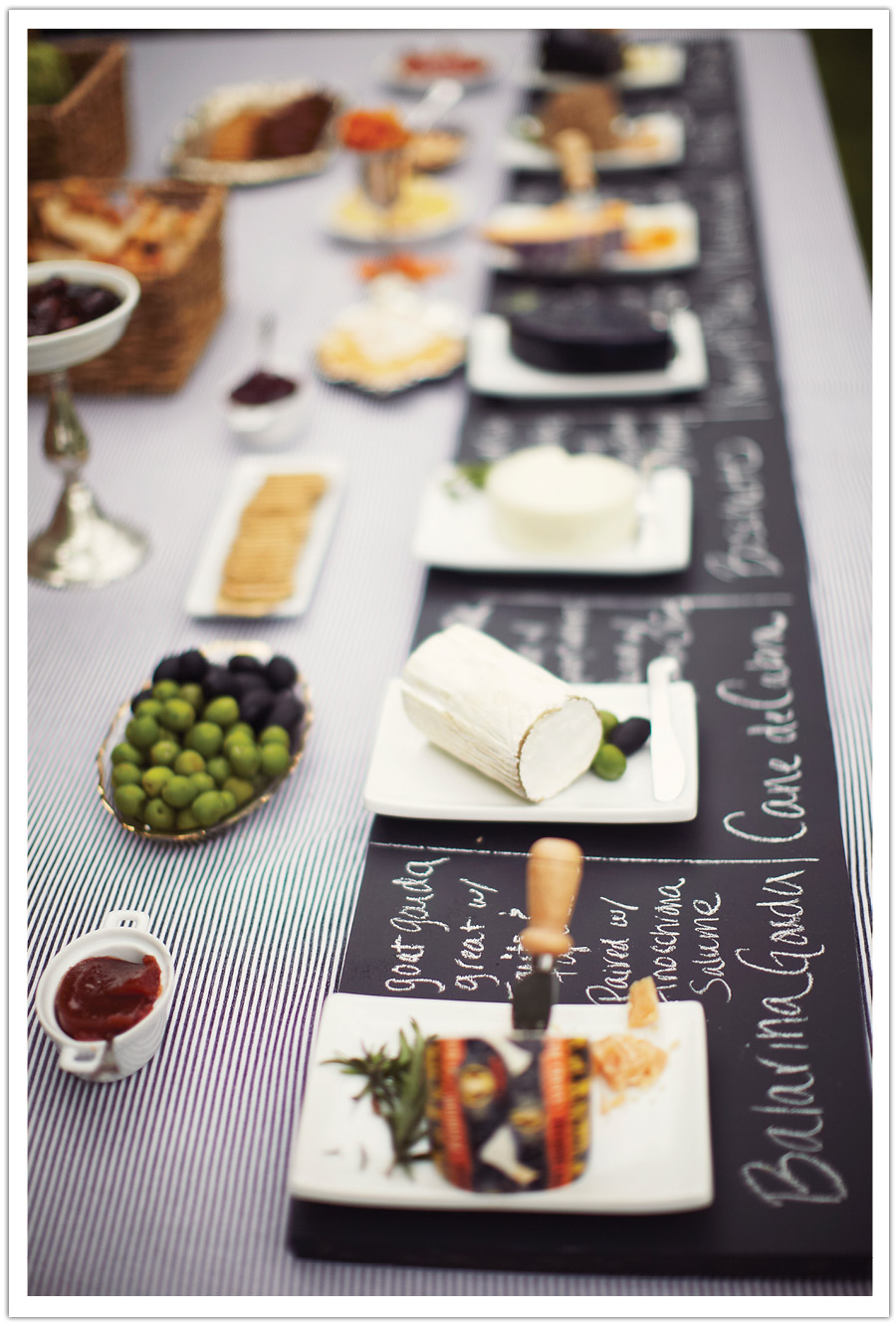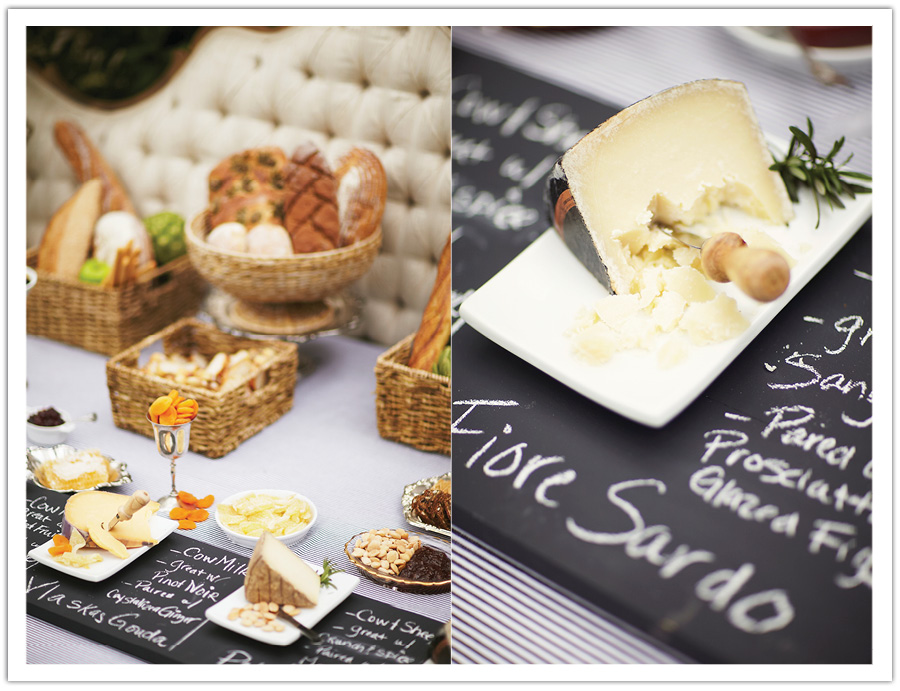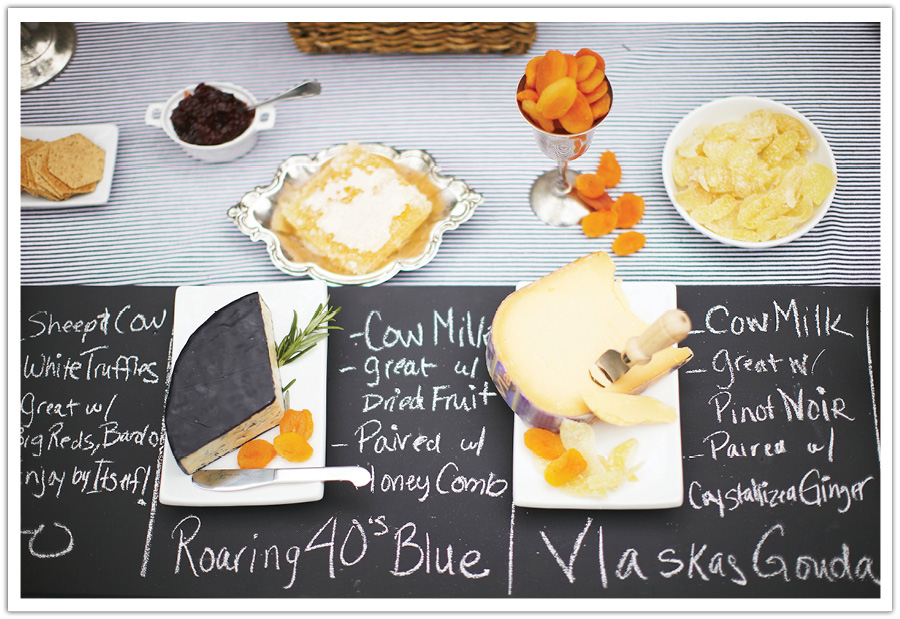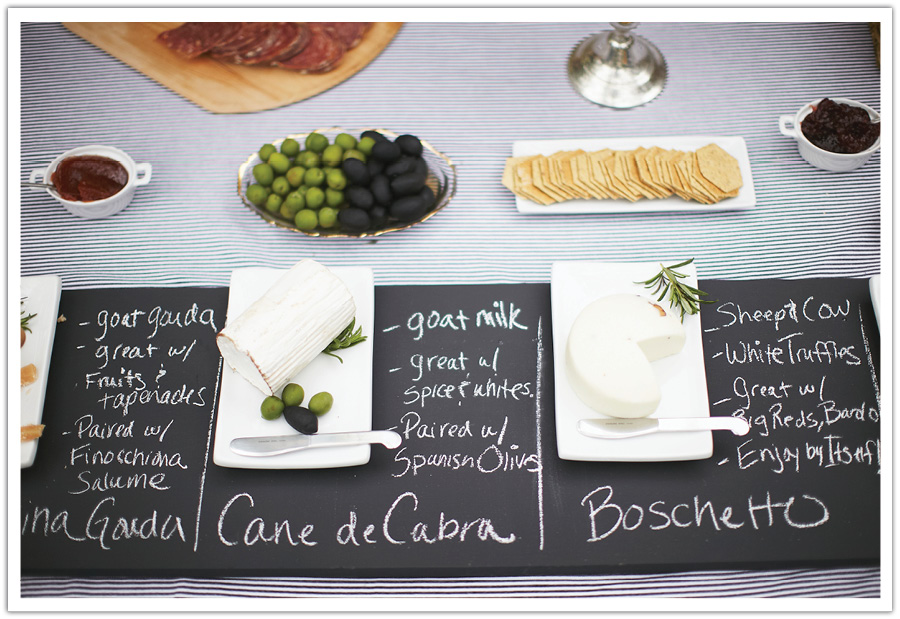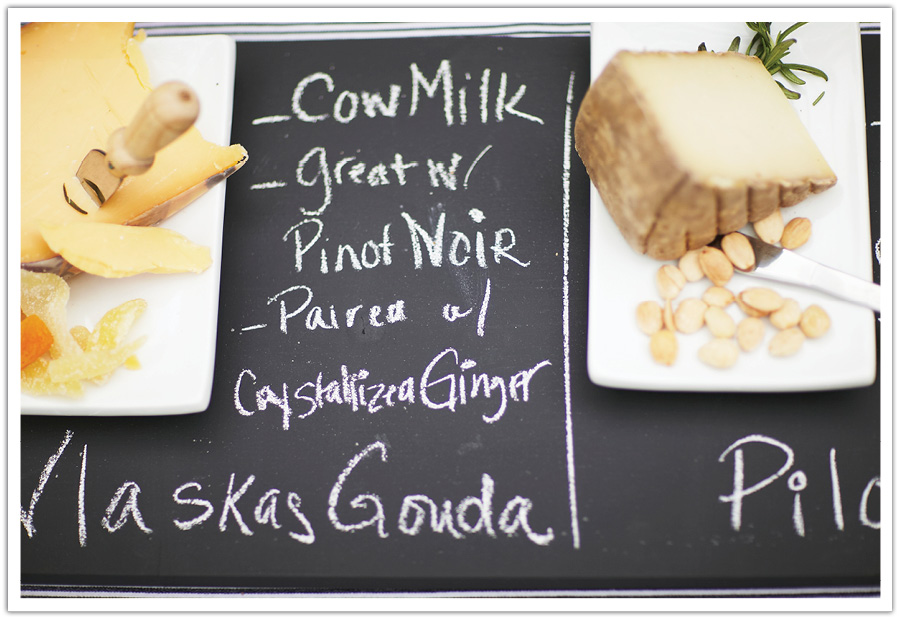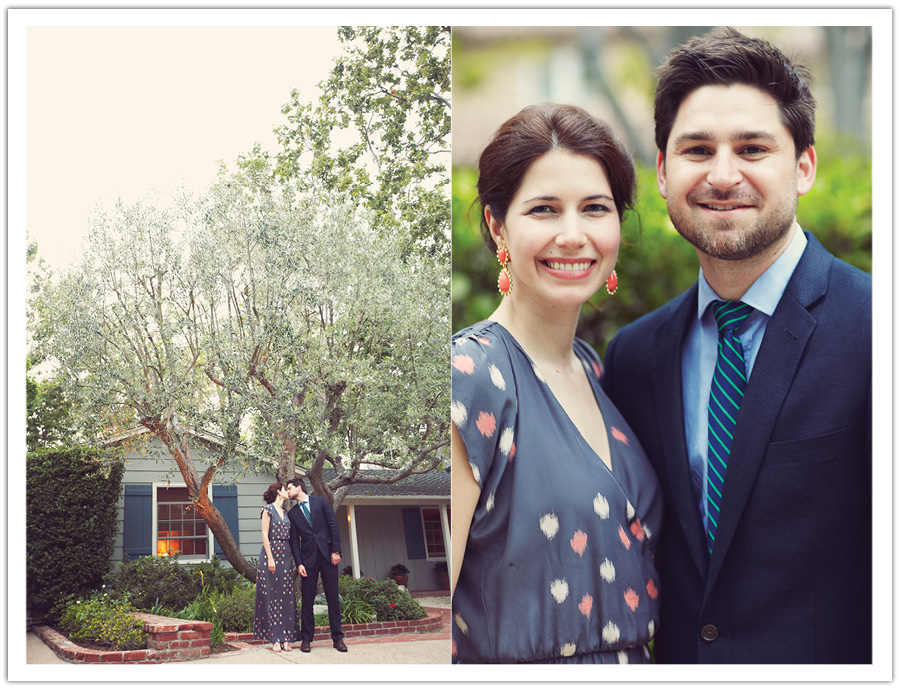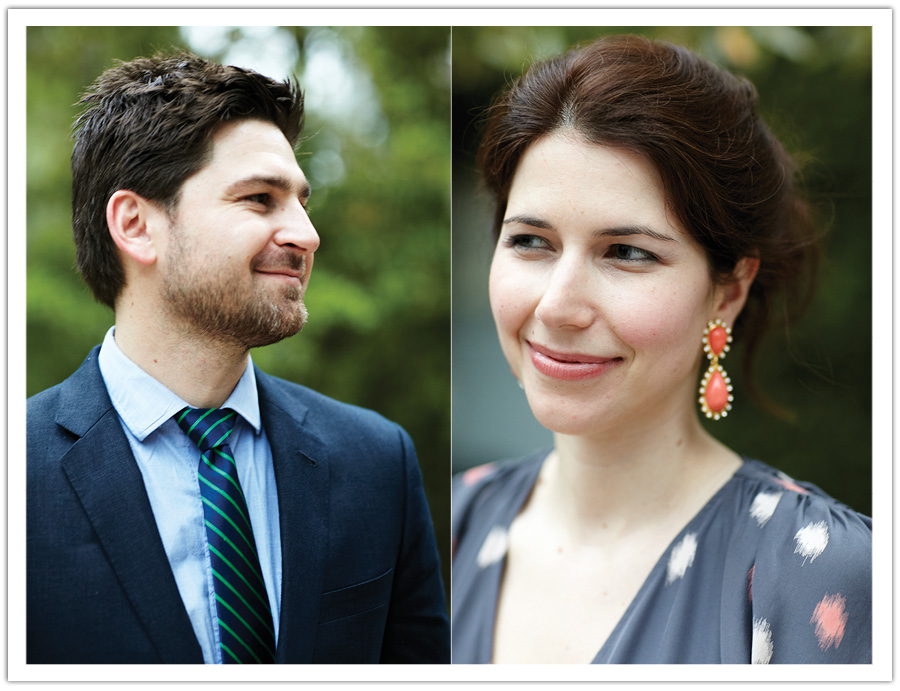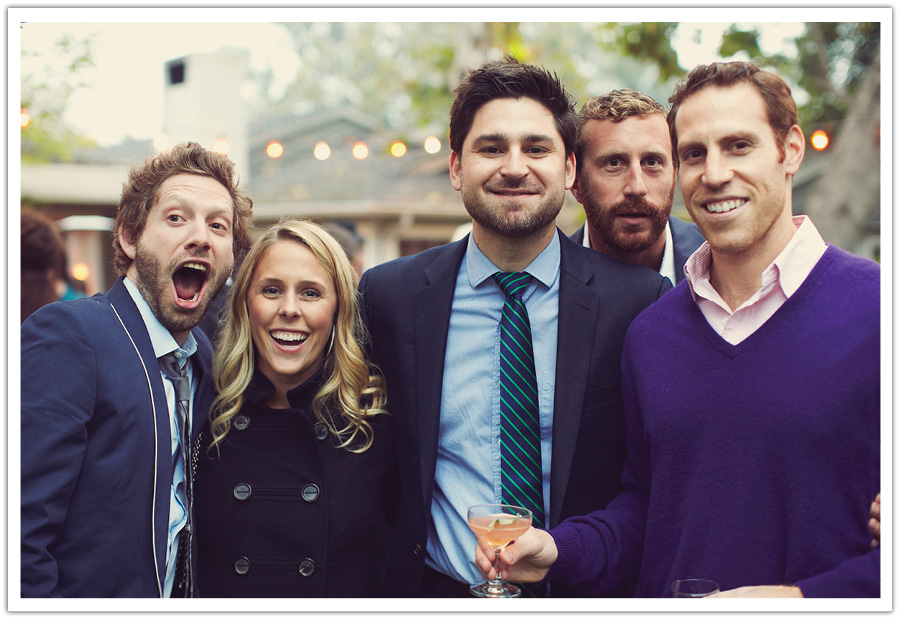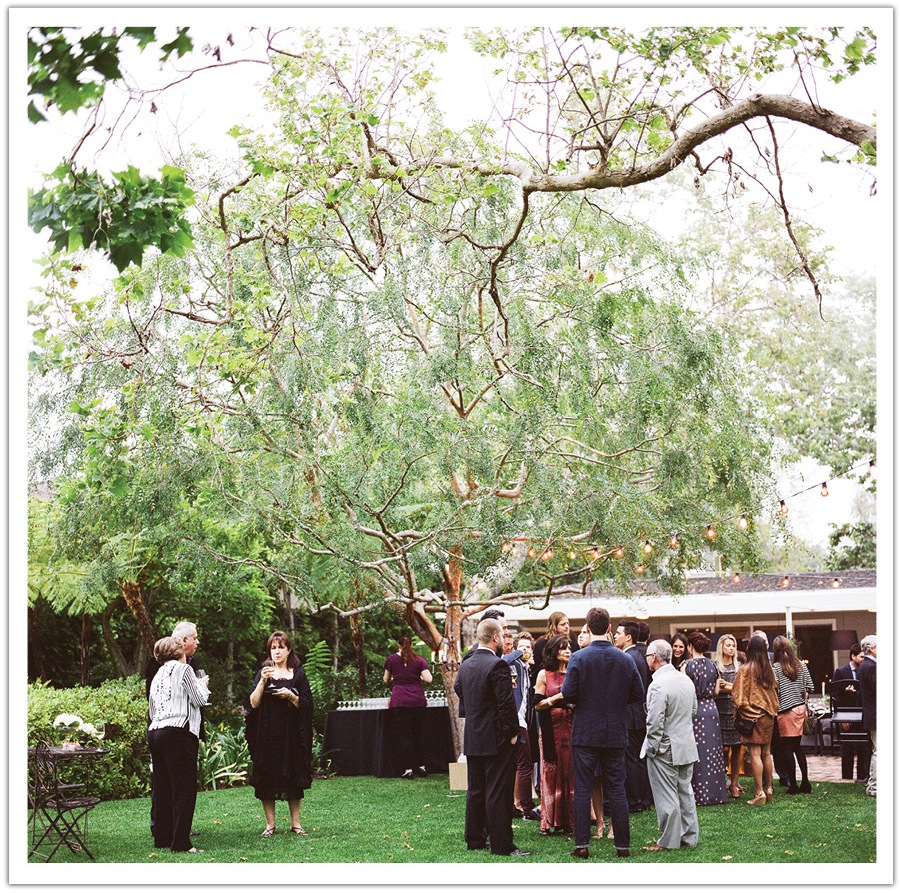 Guests were offered cocktails such as The Buckley and Peach Proscecco to sip as they enjoyed lawn games and listened to ragtime music played live on the piano.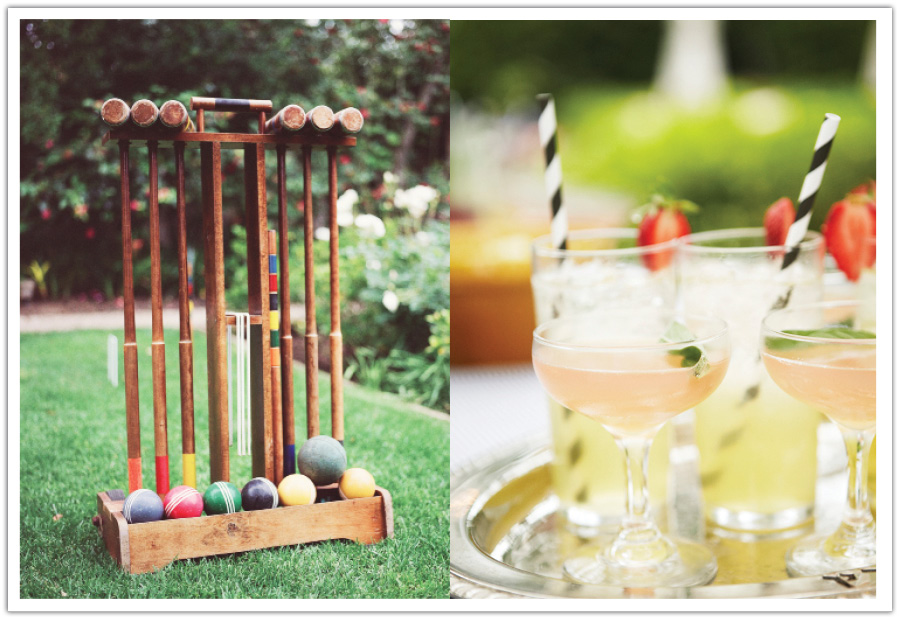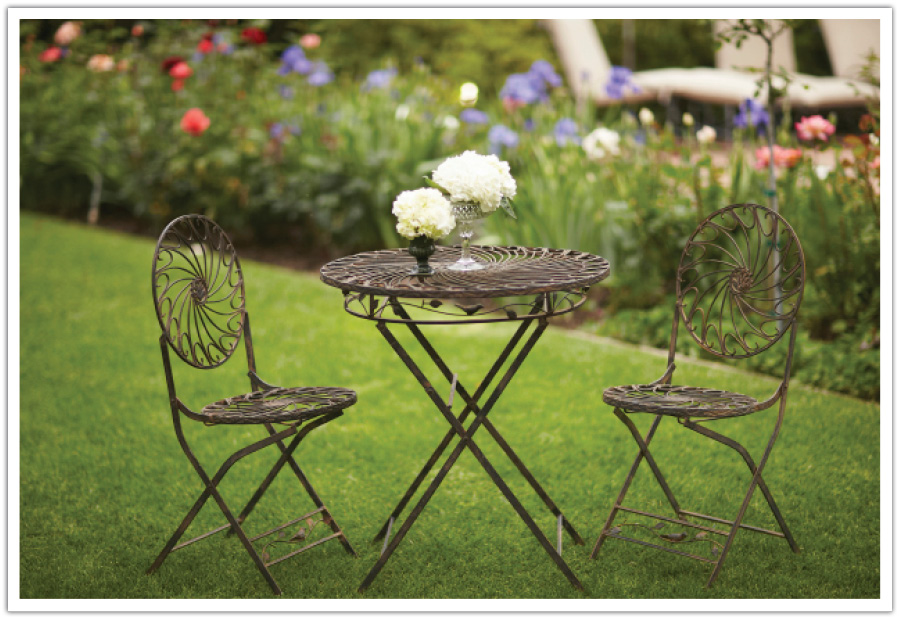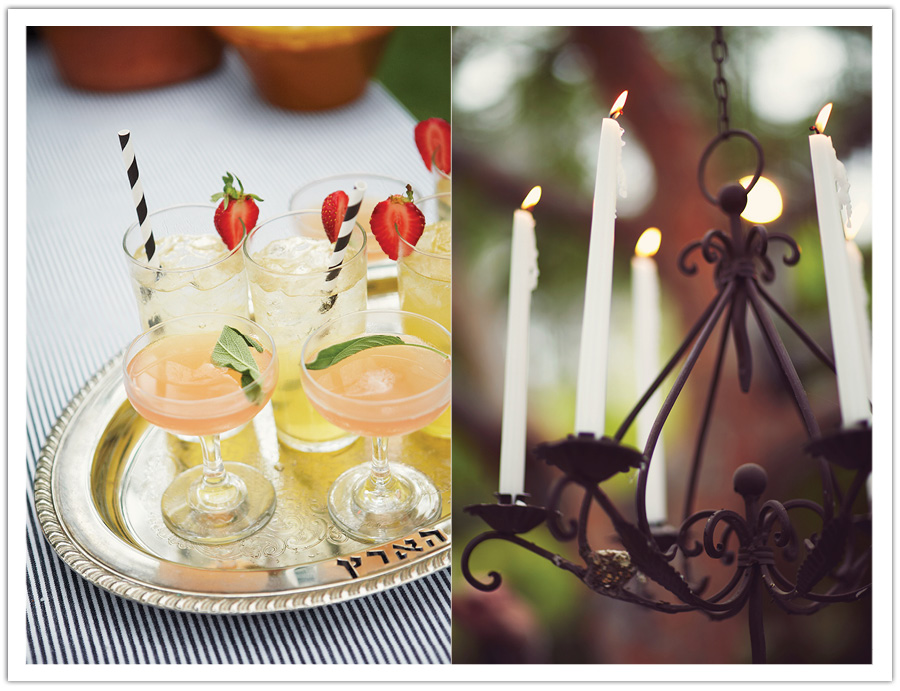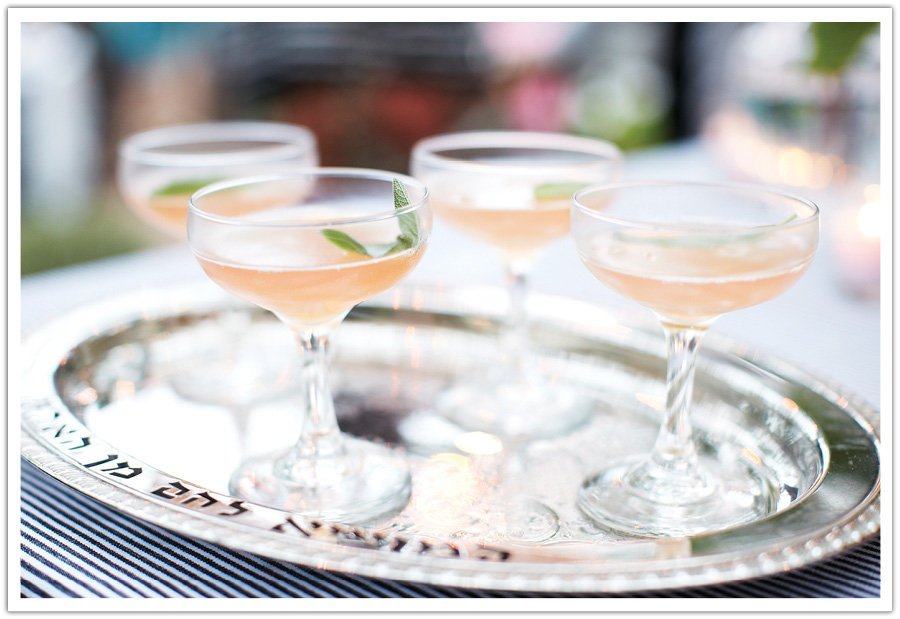 For this wine tasting dinner we used pinot grigio bottles as candleholders for a true bistro feel mixed with white blooms in vintage glassware.
Each guest received a pan baguette wrapped in cheese cloth and a lavender sprig tied with the perfectly hued bakers twine with well wishes for their meal to come.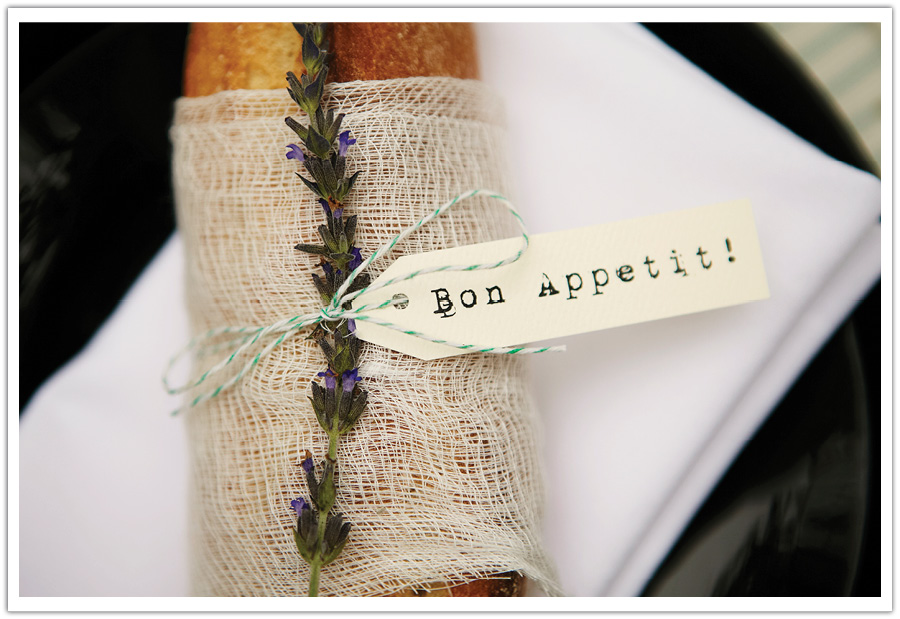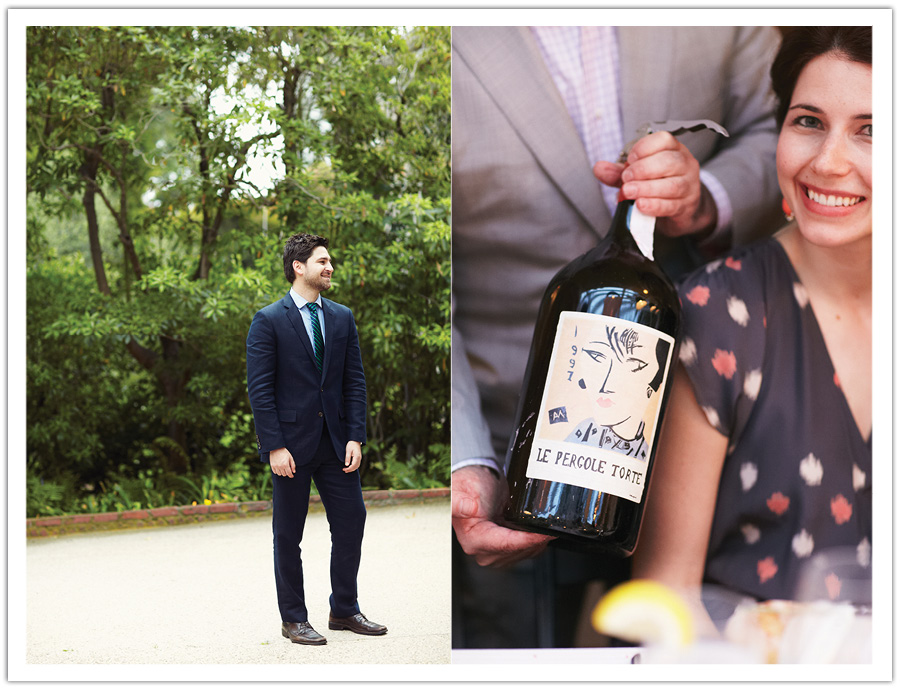 To create an outdoor bistro atmosphere I hung drum lampshades from the patio rafters to create a cozy and intimate lighting. We mixed black china and black chairs with a mint green ticking striped linen for a clean and bright palette.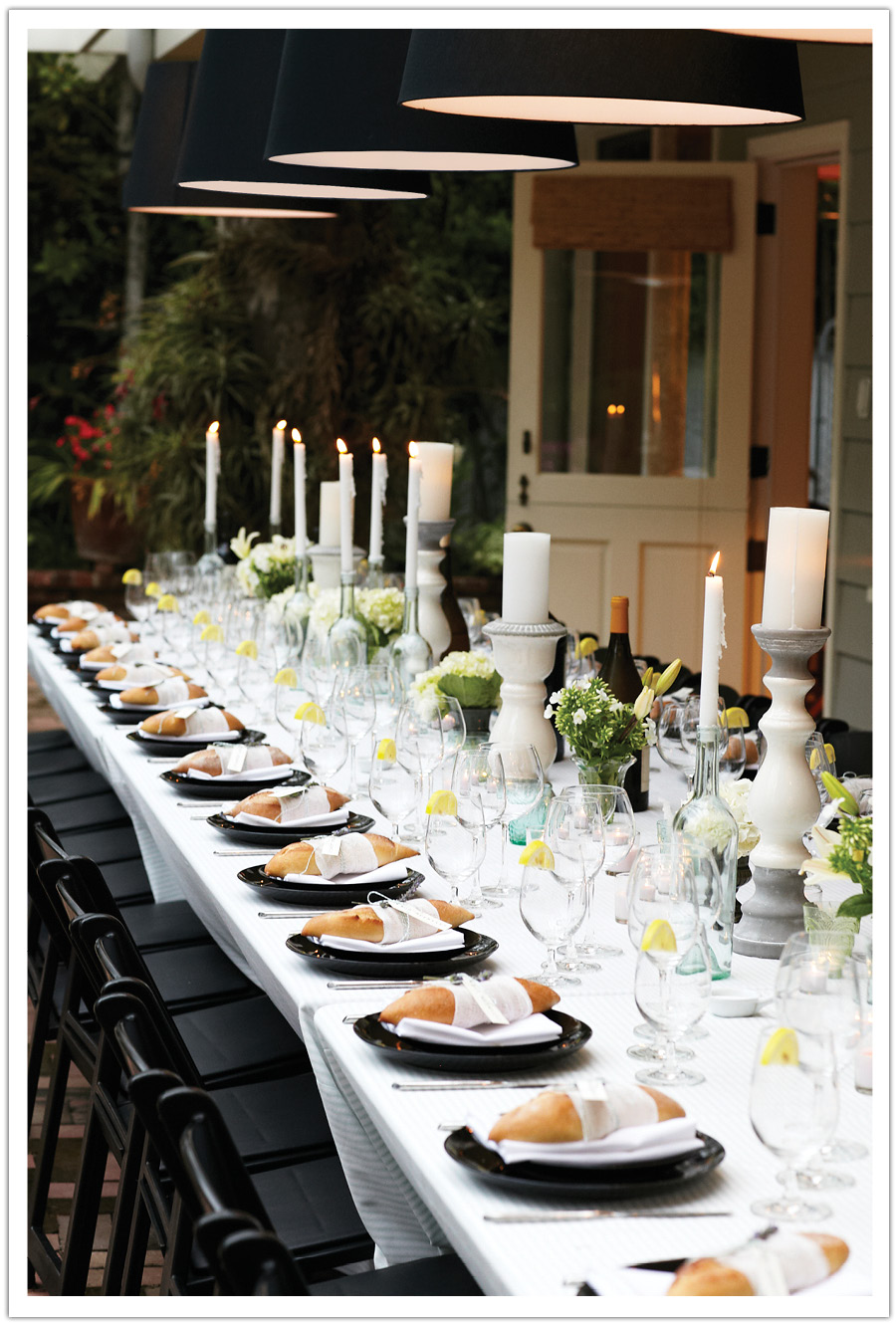 In lieu of printed menus we wrote the menus on suspended mirrors for guests to gaze at before taking their chairs.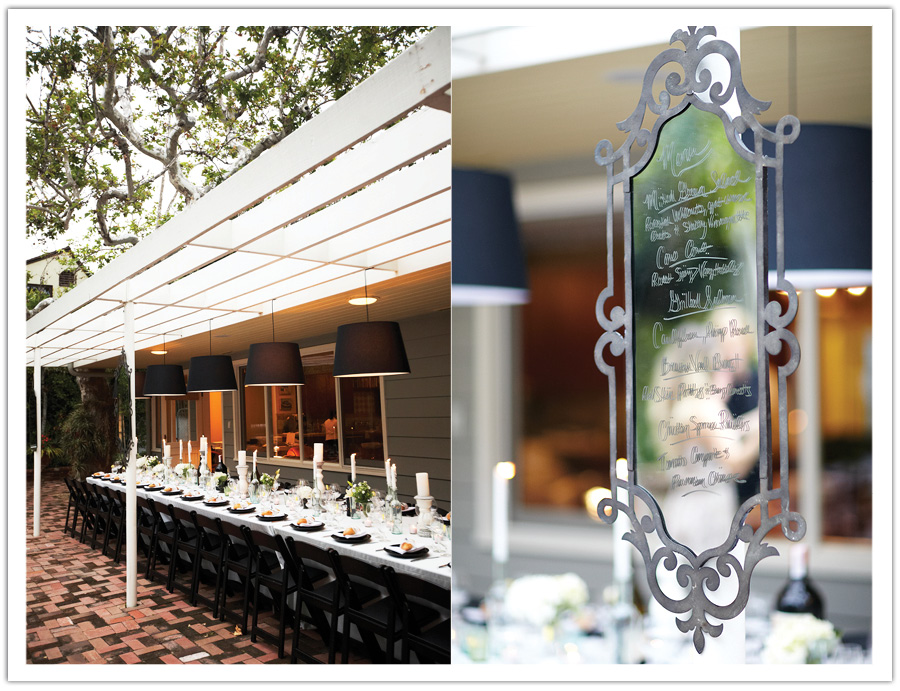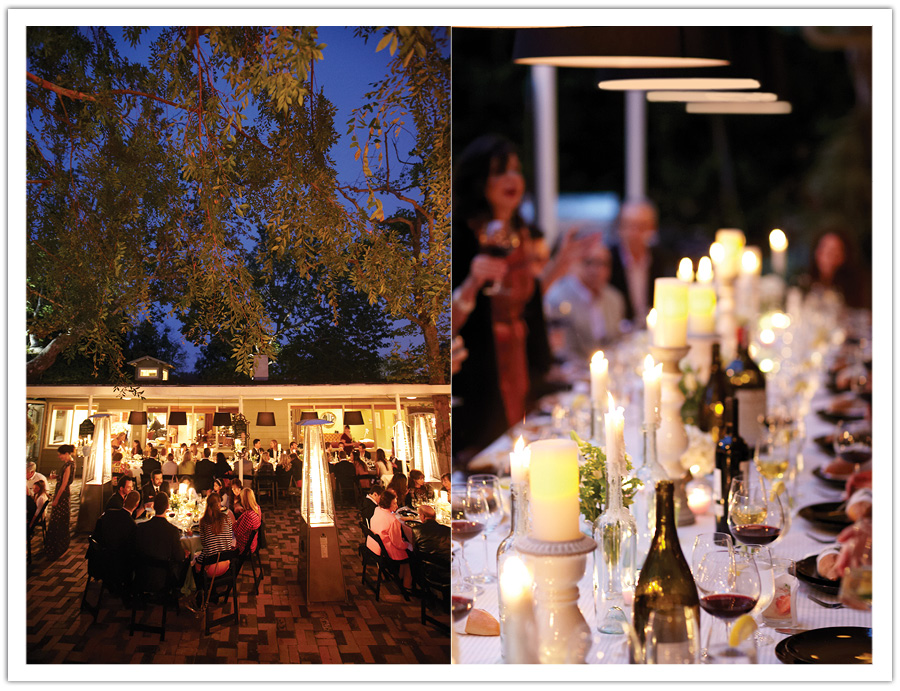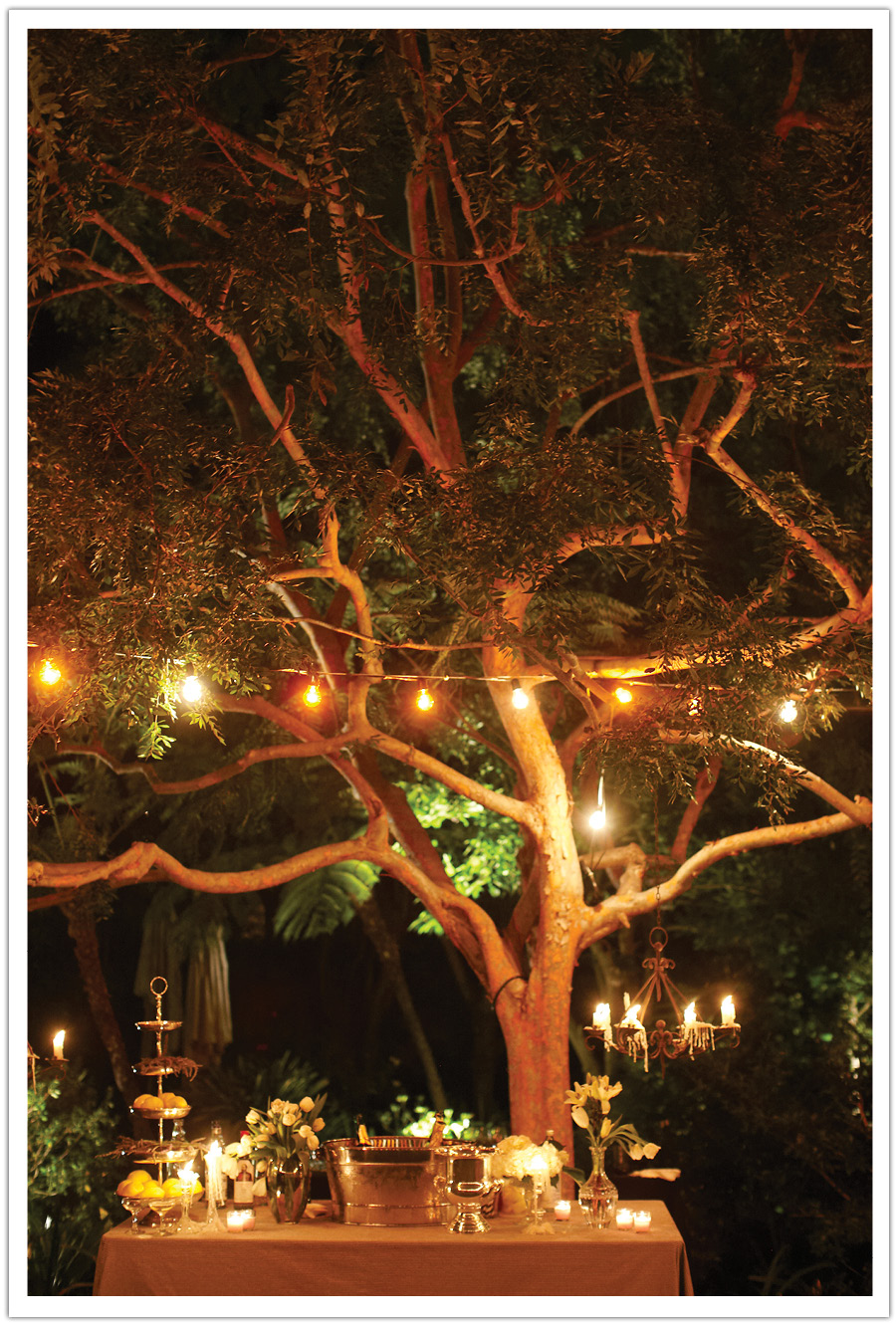 From cheese to wine to food and conversation, we enjoyed blending our love of food, entertainment and design so much for this spectacular rehearsal dinner! We hope you enjoyed it too!
Event Design, Planning, Invitations & Flowers by Alchemy Fine Events & Invitations
Photography by Scott Clark
Headboard Rental by Pow Wow
Catering by Joe's in Venice
Linens by La Tavola