A Cleopatra worthy Egyptian Wedding Invitation
Today we'll be posting part 2 of our Egyptian Art History for Brides series. For this ancient art genre we created an ultra luxurious Egyptian wedding invitation featuring pyramid inspired stepped shapes, rich black and opulent gold. Egyptian style was highly revered by the Art Nouveau genre which was also infused into this custom design.
This trifold designed invitation features a pyramid cut closure with a gold lotus flower design and is tied up with an attached silk gold ribbon .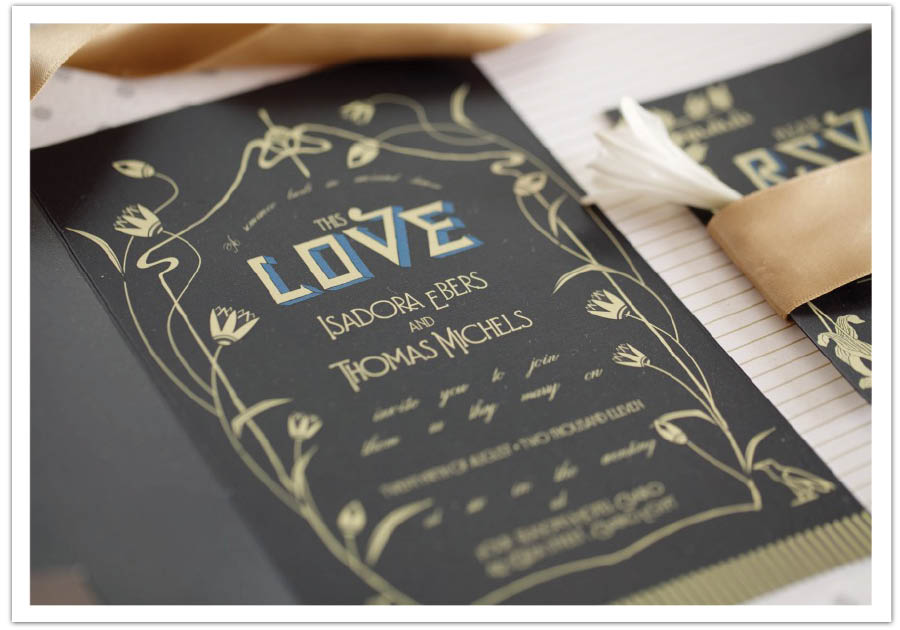 Stylized lotus flowers form a delicate frame around custom designed fonts and romantic script.
A gold ribbon holds the RSVP in place and on display inside of the invitation.
Don't miss part 3 of our Egyptian series coming next with Cleopatra worthy style tips.
Photography by Katie Neal