Greco Roman Wedding Fashion Inspiration
When in Rome do as the Romans do… Especially dress like them! And as we all know, the Romans have been setting the trends worldwide from the Greco Roman times until now. For our Greco Roman installment of our Art History for Brides series featured over on Style Unveiled we really wanted to portray the romantic and ethereal vibe that we all feel from those toga wearing eras. Soft and flowy light colored fabrics, gold and silver adornments and strappy gladiator sandals… not just for our styled bride, this was part of their daily garb! Don't be afraid of infusing your wedding fasion with color via baubles, bold rings, bracelets and especially some bling braided into your flowing mane.  With a little help from the ladies on Mount Olympus you're sure to make a statement on your big day!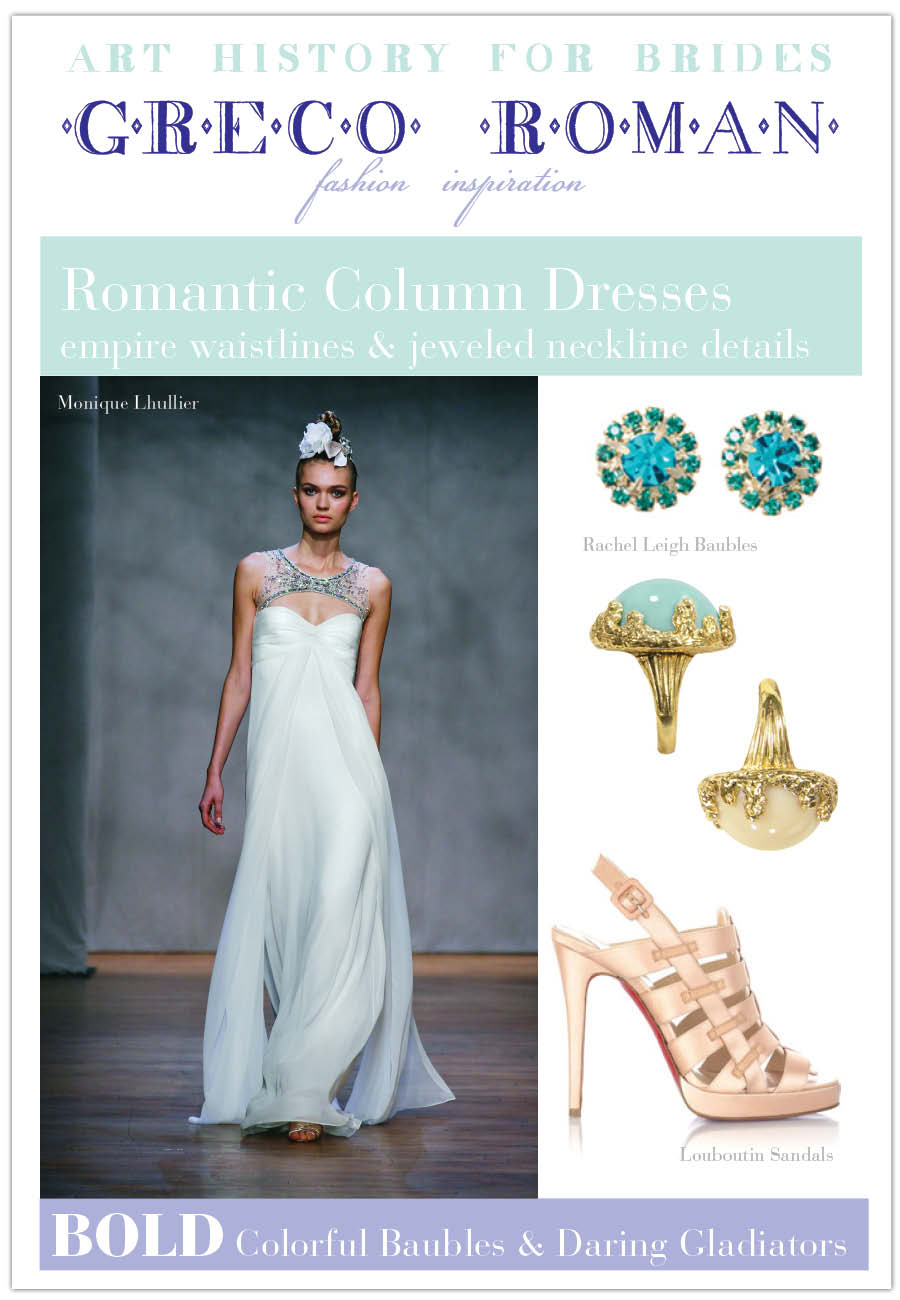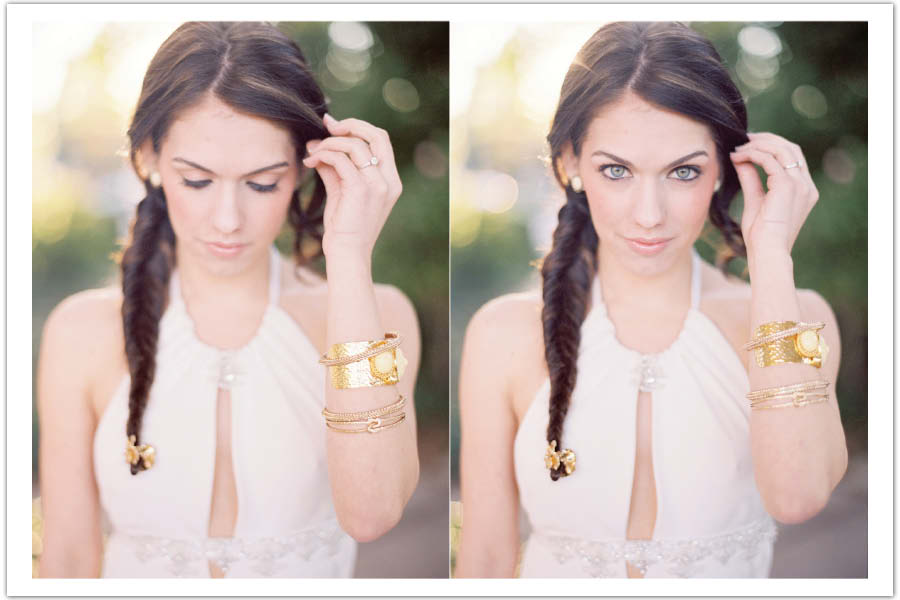 For a dramatic effect we stacked Rachel Leigh's gold cuffs and bangles. Mixing metals isn't a don't anymore, experiment with this DO jewelry trend!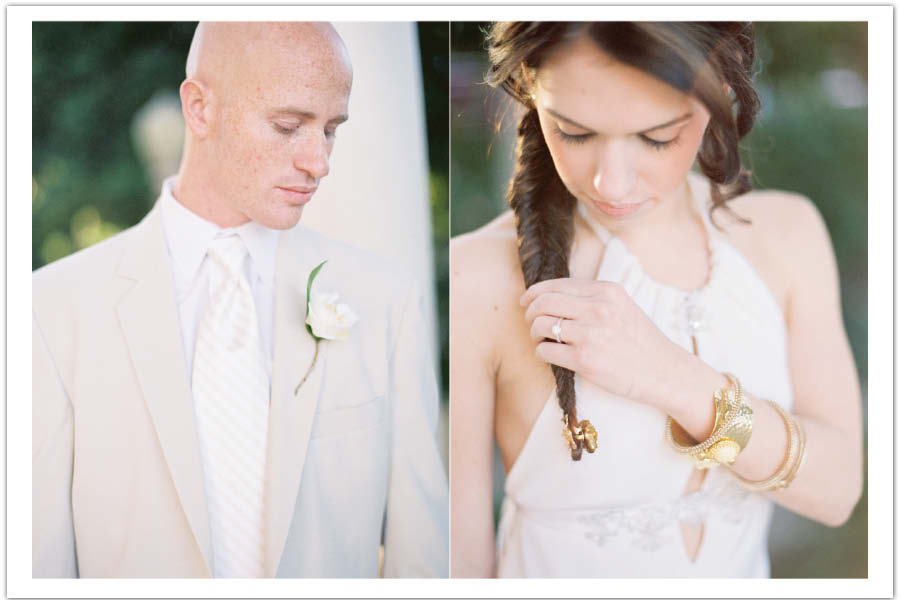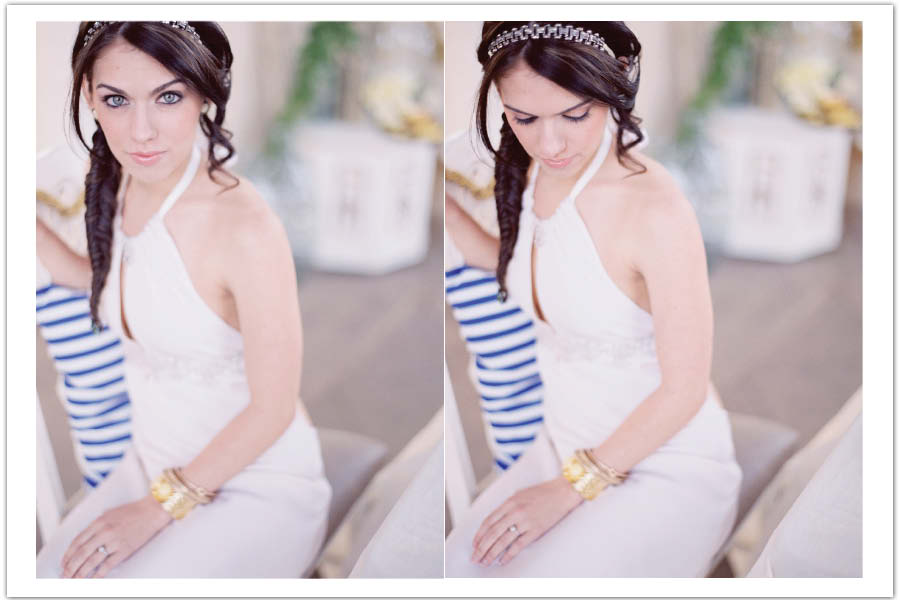 We dressed up our Greek goddesses hair with a silver toned jeweled headband by Rachel Leigh. The Allyson Simone halter neck wedding gown our bride is wearing features a delicate keyhole neckline with gorgeous silver beading for a wonderful way to bring your eyes up to our beautiful brides face.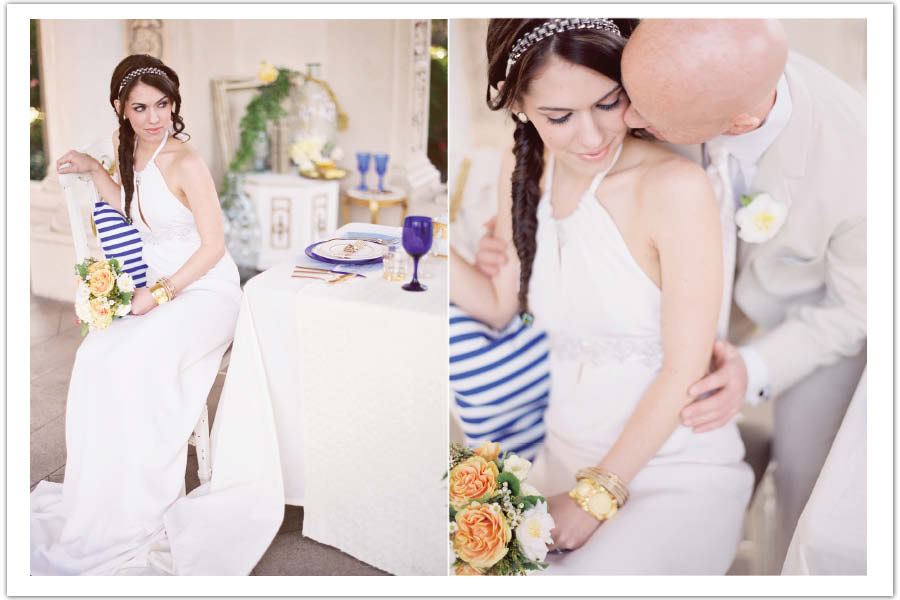 This soft orange and peach bridal bouquet by Isari Flower Studio was the perfect compliment to her gold and silver toned jewelry.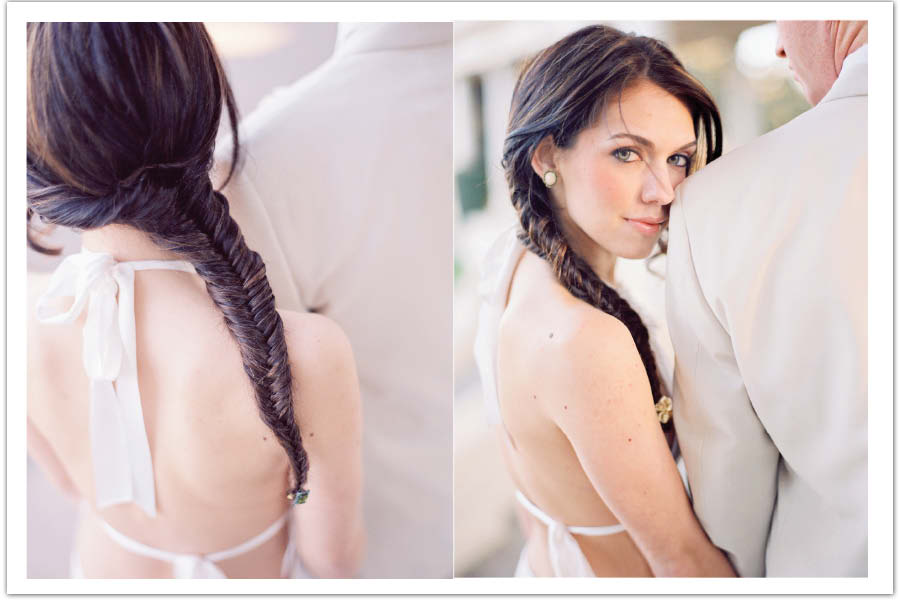 Kat of Katwalk Styling created a gorgeous and ethereal fish tail braid and secured the end with a jeweled earring. Soft loose braids create such a beautiful and romantic look. We are also LOVING the daring back on this Allyson Simone bridal dress. Allyson Simone is an amazingly talented wedding gown designer with a new (few months old) bridal boutique located in Carlsbad, San Diego. They sell not only Allyon's custom designs but many other amazing designers so if you're in the Southern California area you must make this a stop on your wedding dress quest.
Photography by Jill Thomas
Bridal Styling by Stylish Silhouette & Alchemy Fine Events & Invitations
Wedding Dress by Allyson Simone of Provence Bride
Hair & Makeup by Katwalk Styling
Bridal Bouquet by Isari Flower Studio