A Modern Orange and White Modern New York Birthday Bash in Armonk New York
I am such an admitted lover of modern and eclectic design so when my client contacted me and expressed her love of the same I knew we were going create something special. 'Love, Laughter & Smiles, XOXO' was Shari's signature sign off wish on all for her birthday and holiday cards she gave to her friends and family. So naturally, when we were looking for inspiration on how she wanted to celebrate this special milestone with her loved ones, she wanted it to be filled with the same sentiments.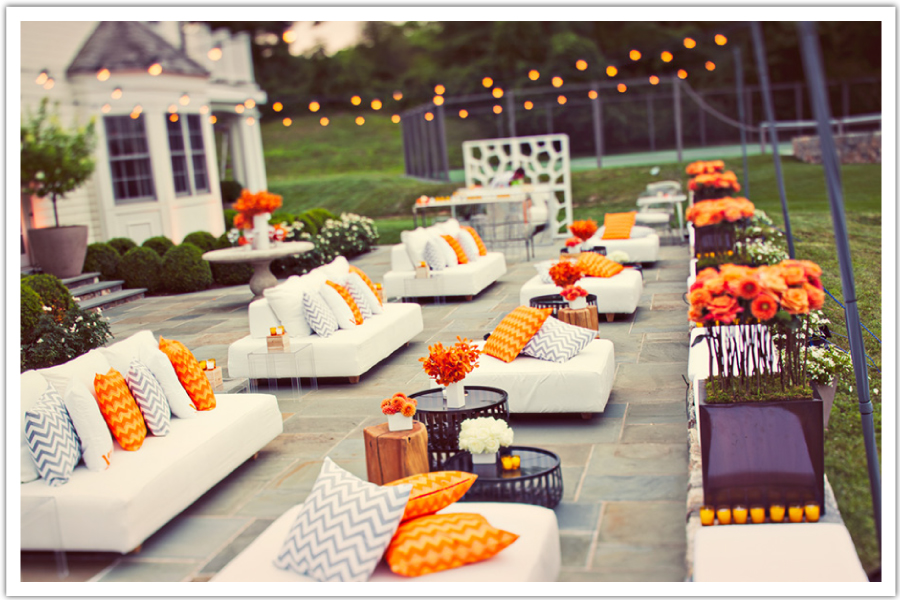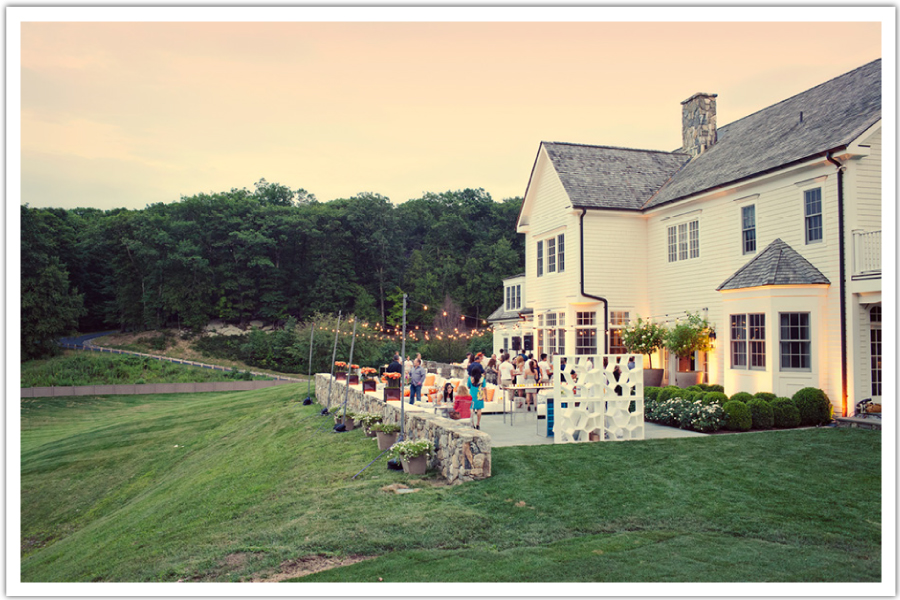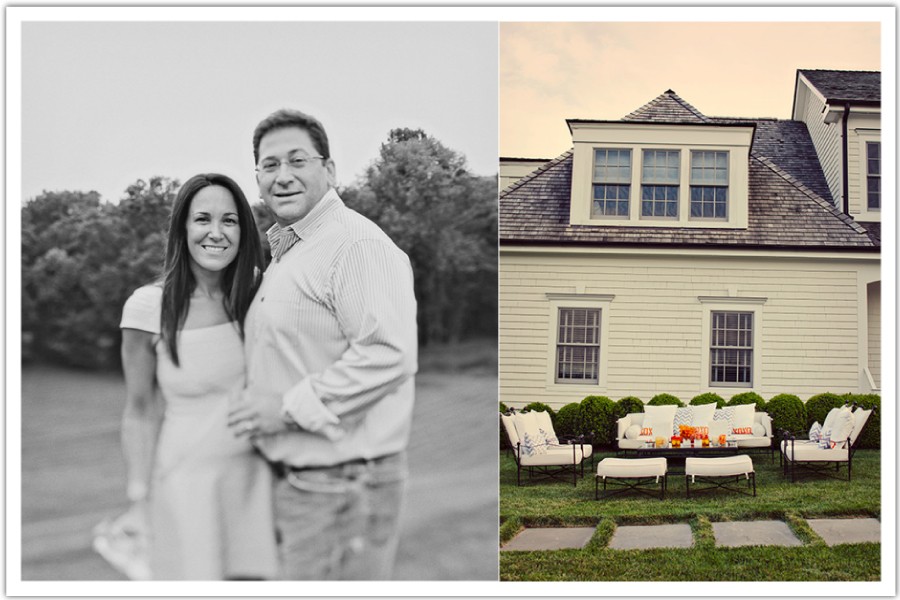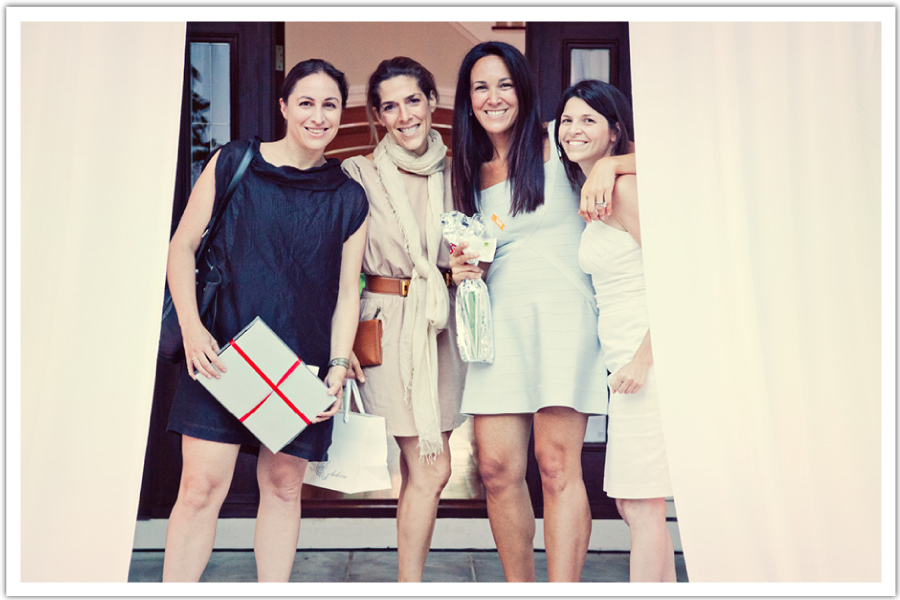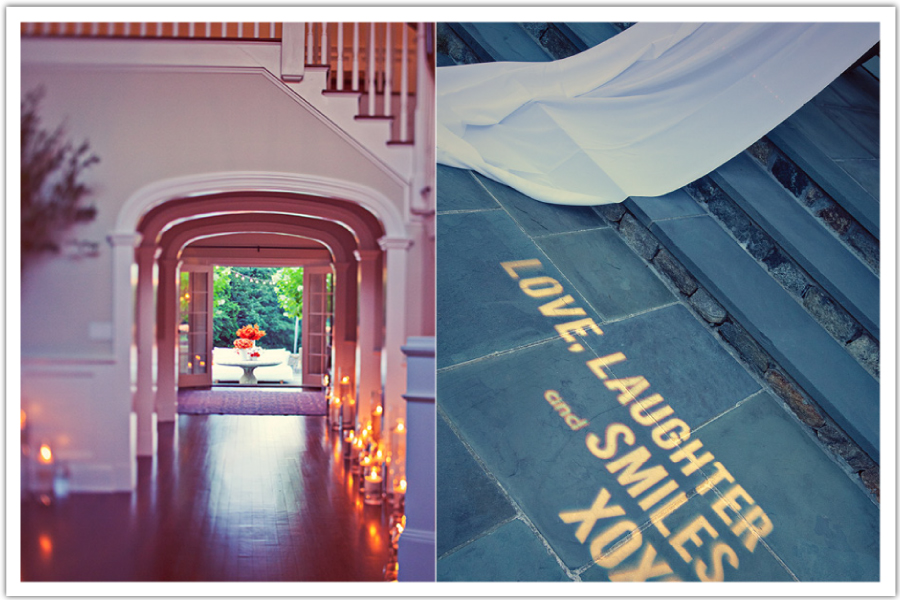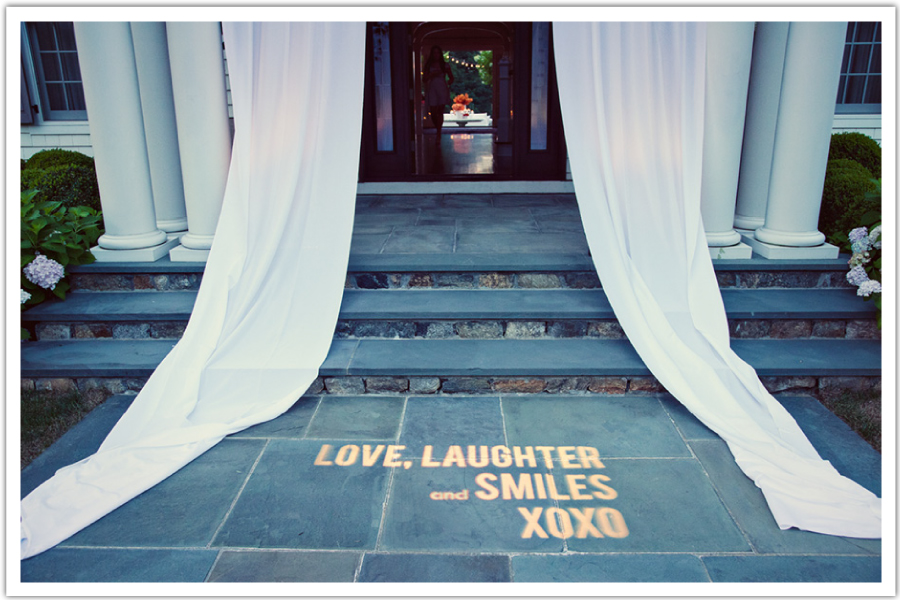 Our shared love of the color orange and of modern, clean contemporary design was the inspired design platform for this special evening. Clean sleek lines, lots of chic white couches and ottomans and mixed glass and Lucite made for a modern yet eclectic feel that was still warm and inviting.
Mid-century modern smoky and topaz stackable side tables were paired with rustic wood logs to create a visually interesting cluster upon which to layer vibrant orange and clean white arrangements of roses and orchids.
To keep in theme and design with our custom chevron pattern I created for the invitation we printed fabric via Spoonflower to use for the throw pillows and line the cabinet which we made the purse valet.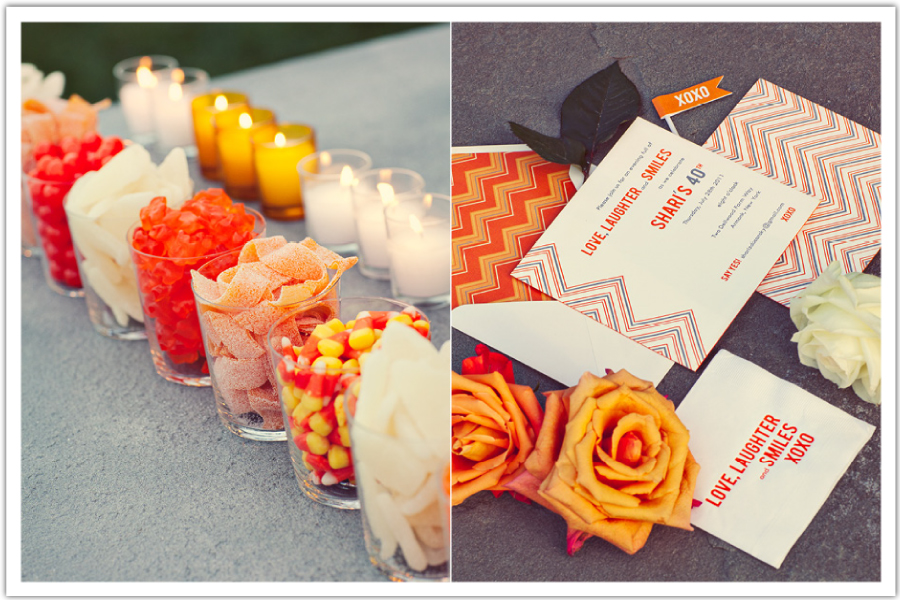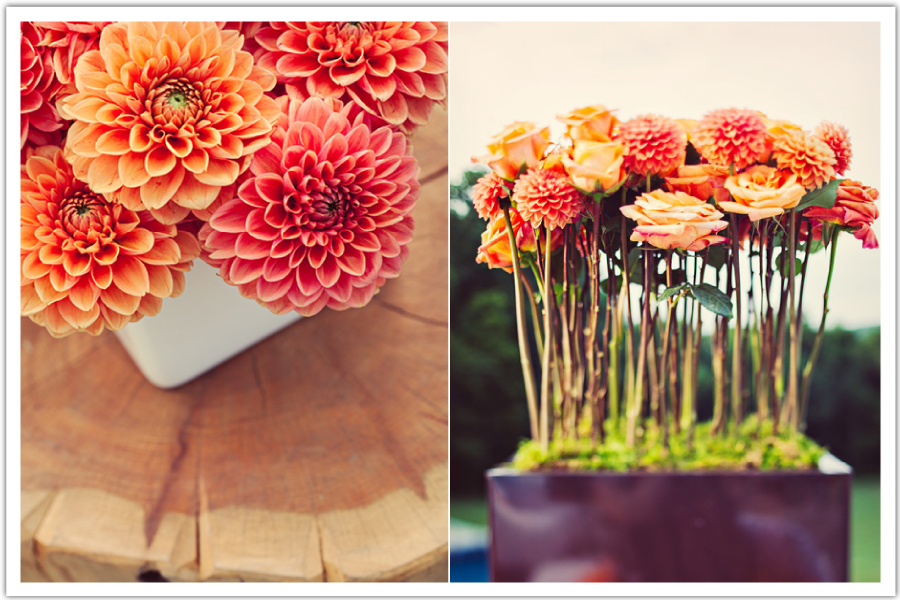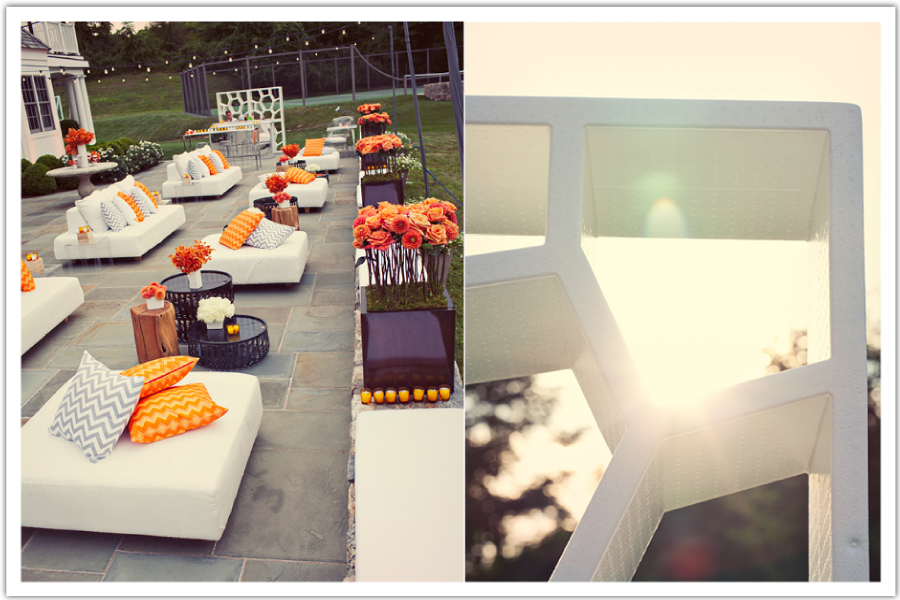 Finding the perfect caterer for this special event was first and foremost on our list. We wanted guests to dine on creatively delicious food all night but also be able to eat standing up or walking around. Peter Callahan was the perfect choice! With such creativity and ingenious displays of presentation Peter was able to wow the guests with his delicious flavors, unique alcohol pairings (mini rum and coke bottles anyone?) and runway worthy staff.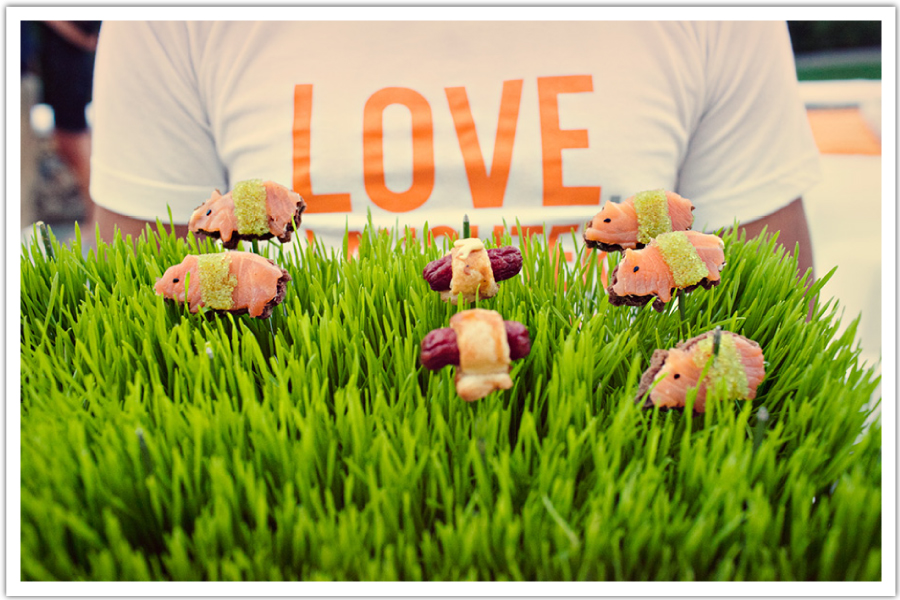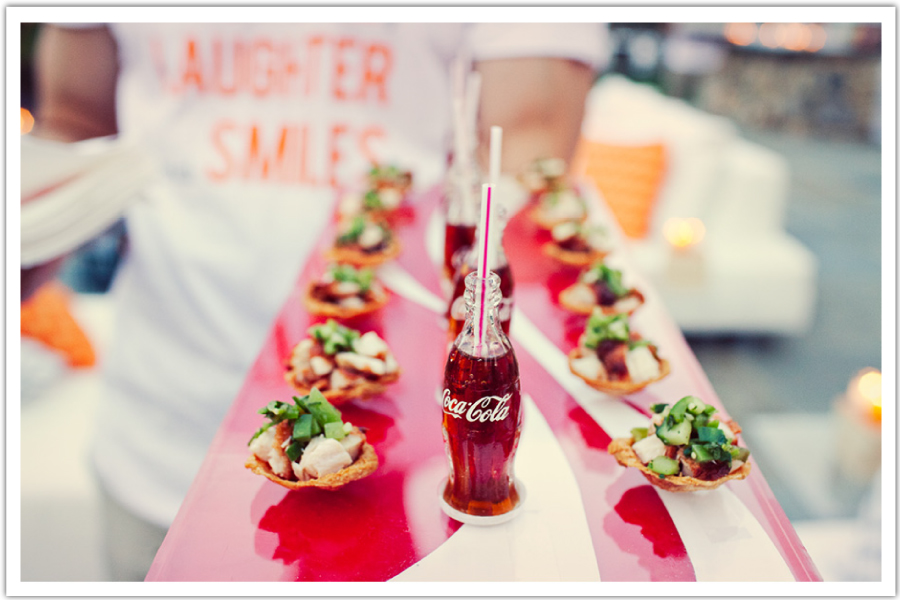 For an extra special touch we created a VIP lounge complete with 'bottle service' boasting a luxury tequila tasting served out of an orange Hermes tray.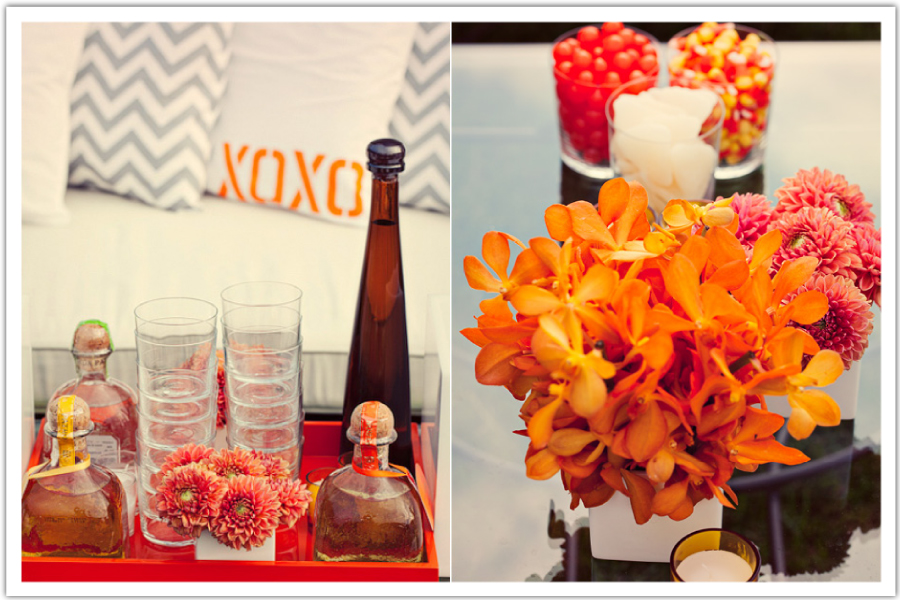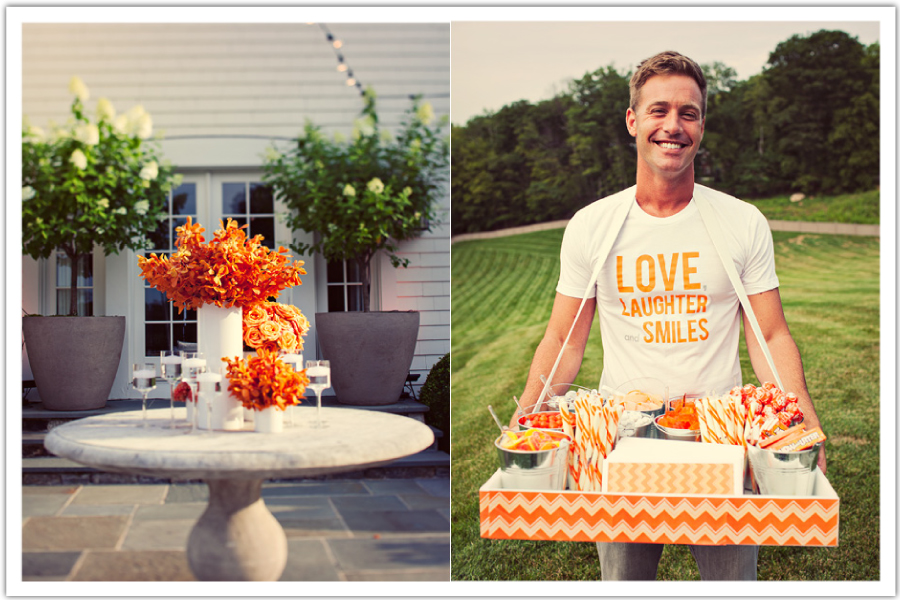 In lieu of a dessert bar we created a vintage cigarette-tray style roving candy bar with custom printed matching chevron bags for guests to fill up on goodies to eat or take with them.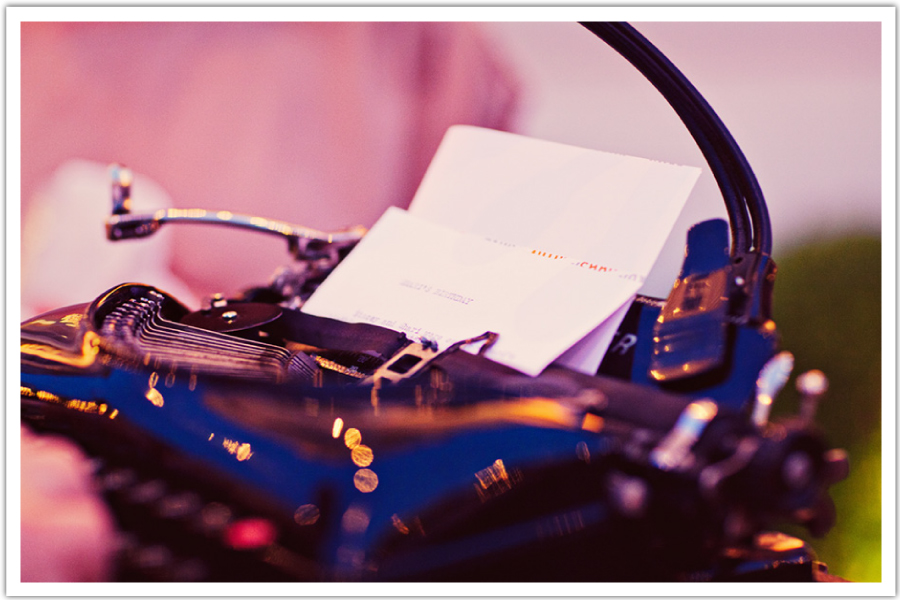 60 Second novelist – Dan Hurley – The 60 Second Novelist was a hilarious way to get guests talking as this faster than the speed of light novelist would ask you questions about your life and then in 60 seconds recreate a hilarious foot-note version of your biography.
Tarot & Lip Print Reader Maxine Albert – To keep in line with the XOXO theme we brought in Lip Print Reader Maxine Albert to read the ladies kiss prints from and read their tarot cards.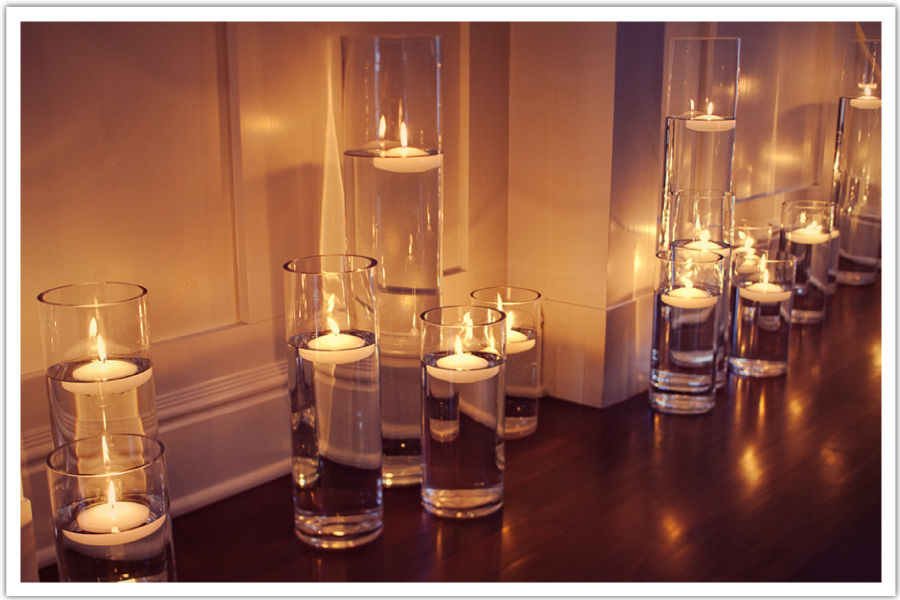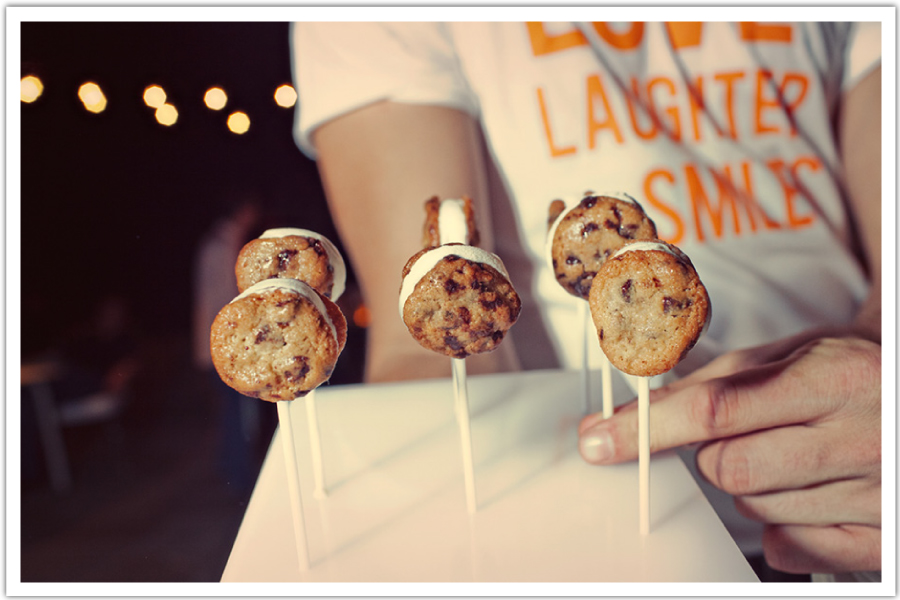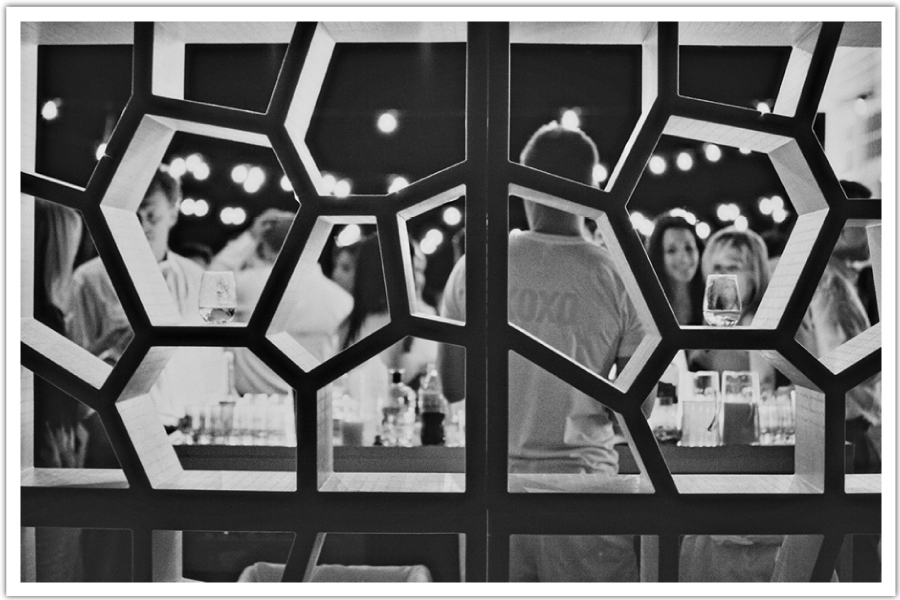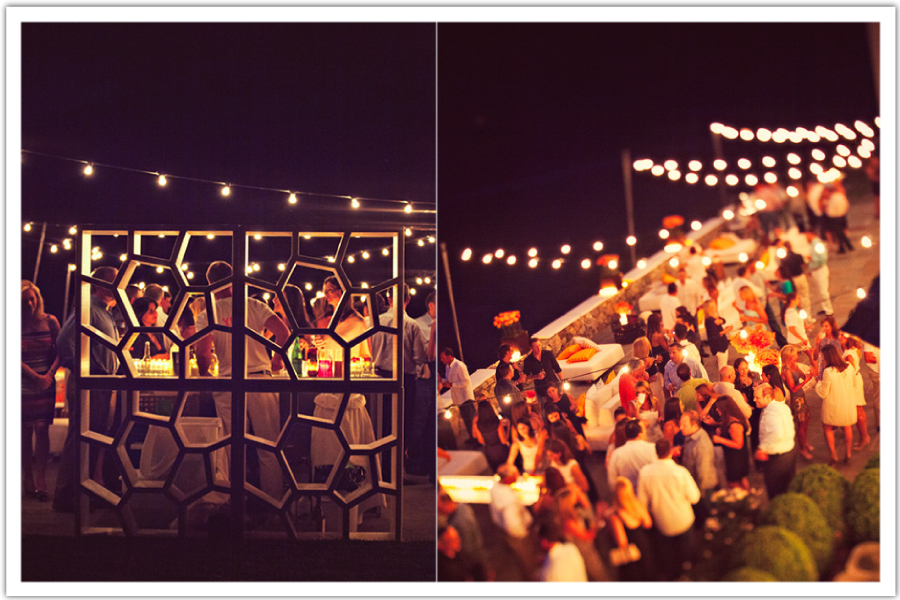 This event was featured on 100 Layer Cake!!
Event Design & Coordination Alchemy Fine Events & Invitations
Invitation & Stationery Design Alchemy Fine Events & Invitations
Floral Design Rountree Flowers
Catering Peter Callahan
Photography Les Loups
Furniture Rentals by Taylor Creative & Bridge Props
Custom Pillows by Nena Von
Fabric designed by Alchemy Fine Events & Invitations via Spoonflower
DJ Jason Fioto of Generation Events
Lighting James Daniel Entertainment
Pizza Truck Jianetto's Pizza
60 Second Novelist Dan Hurley
Lip Print & Tarot Card Reader Maxine Albert

Read More »