Cap Estel Luxury Wedding Design
So we've showed you what an incredible wedding venue Cap Estel would make but what could I create here? This is the fun part; "Dreaming in design" as I like to refer to it. Since this would be MY top choice, I decided to create what I would consider to be my own dream wedding. It would go something like this:


Wedding guests would enter the villa through its white marble lobby and walk out onto the expansive terrace overlooking the lawn. A classical string quartet would be playing remixed classics while guests sipped on bubbly rosé from gold-rimmed crystal goblets and nibbled on caviar canapés before being escorted down to their seats for the ceremony.
Soft white suede and rose gold chairs would be lining the aisle on the lawn that led up to the altar. The altar would would be fluttering with lush white peonies and an abundance of white butterflies and oversized paper flowers. These bright whites would contrast perfectly with the azure sea in the background.
The bride clad in a lace Yolan Cris gown would float down the aisle and be set against the magical setting of fluttering white and aqua sea background.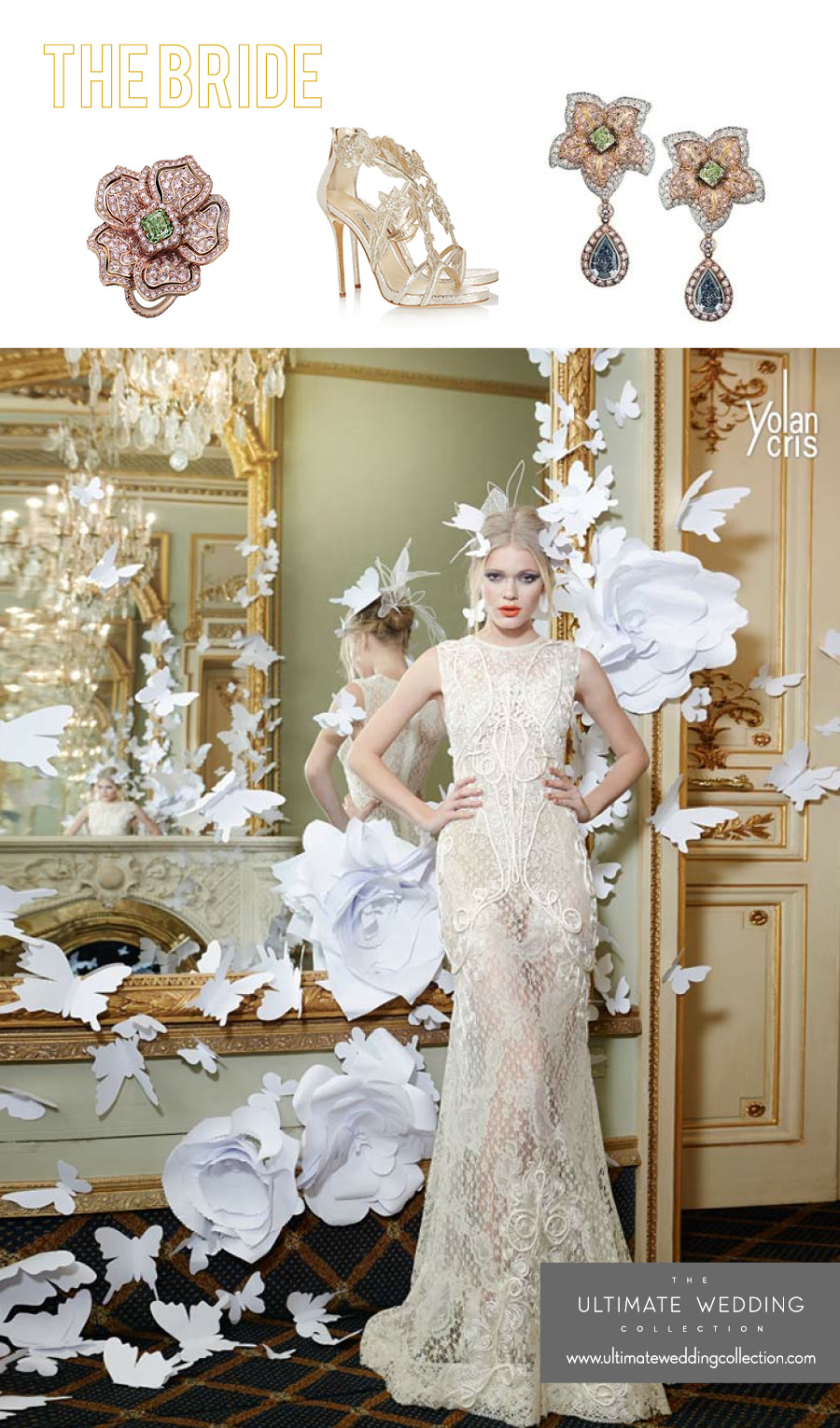 After the ceremony, guest would explore the rose garden during the cocktail hour. Beautiful performers with theatrical butterfly headpieces would play stringed instruments while walking between the guests. An impressive cheese table and gourmet appetizers from Cap Estel's Michelin-starred chef would serve as a preview of the amazing meal yet to come!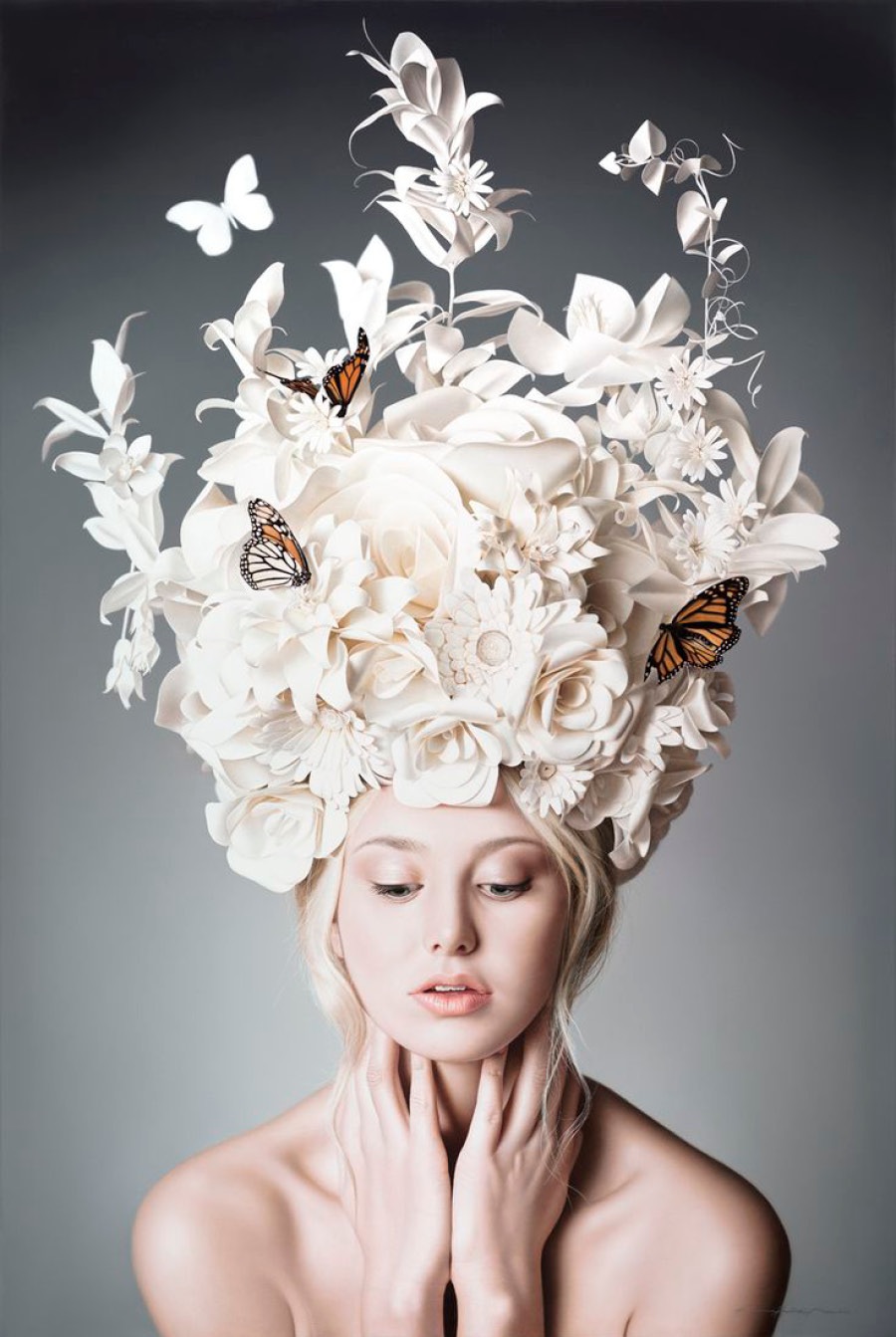 After cocktail hour, guests would take their seats in a black-and-white-striped tent dripping with an eclectic display of chandeliers and pendant lights. A palette of blush and salmon centerpieces would be offset by the bold canopy, striped linens and blue-and-white place settings.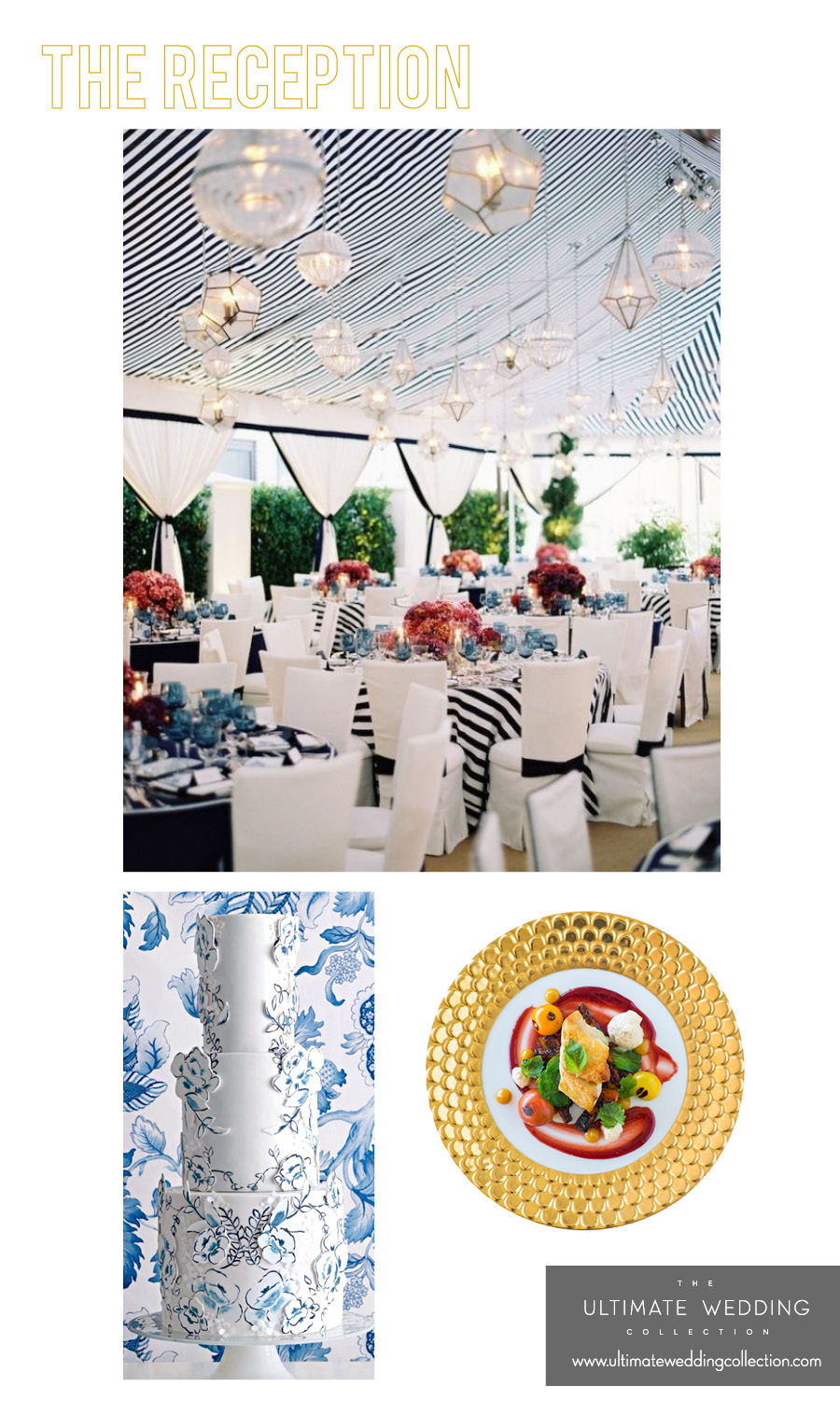 The guests would eat off beautiful gold flatware, sip wine out of crystal goblets, and savor course after course of delicious food.
During the reception, the guests would dance under the stars to a combination of live musicians playing over deep house electric tunes. When the party ended, the guests could retire to their 800-thread-count sheets. A frisky few could take a midnight dip before turning in if they wanted.
So there you have it! That's my ultimate wedding vision for what I consider to be the French Rivera's best events venue. What would yours be? Stay tuned for more incredible venues and our wedding visions. 
1st Page Credits
Venue Photos: Tony Gigov http://tonygigov.com/
2nd Page Credits
Fine Jewelry by Leviev Jewelry  http://www.leviev.com/
Shoes by Oscar de la Renta http://www.oscardelarenta.com
Dress by Yolan Cris  http://www.yolancris.com/
3nd Page Credits
Tent & Lighting by @Revelry Event Designers  http://www.revelryeventdesigners.com/
Cake by  Hey There Cupcake  http://www.heythere-cupcake.com/#!cakes/c1tuc 
Dish by L'0bjet – http://l-objet.com/
Sea Bass by Chef James Montejano of La Valencia Hotel.    http://www.lavalencia.com/
ass="p1″>4th Page Credits
Tablescape by Alchemy Fine Home http://alchemyfinehome.com/
Read More »