Cap Estel Luxury Wedding Design
So we've showed you what an incredible wedding venue Cap Estel would make but what could I create here? This is the fun part; "Dreaming in design" as I like to refer to it. Since this would be MY top choice, I decided to create what I would consider to be my own dream wedding. It would go something like this:


Wedding guests would enter the villa through its white marble lobby and walk out onto the expansive terrace overlooking the lawn. A classical string quartet would be playing remixed classics while guests sipped on bubbly rosé from gold-rimmed crystal goblets and nibbled on caviar canapés before being escorted down to their seats for the ceremony.
Soft white suede and rose gold chairs would be lining the aisle on the lawn that led up to the altar. The altar would would be fluttering with lush white peonies and an abundance of white butterflies and oversized paper flowers. These bright whites would contrast perfectly with the azure sea in the background.
The bride clad in a lace Yolan Cris gown would float down the aisle and be set against the magical setting of fluttering white and aqua sea background.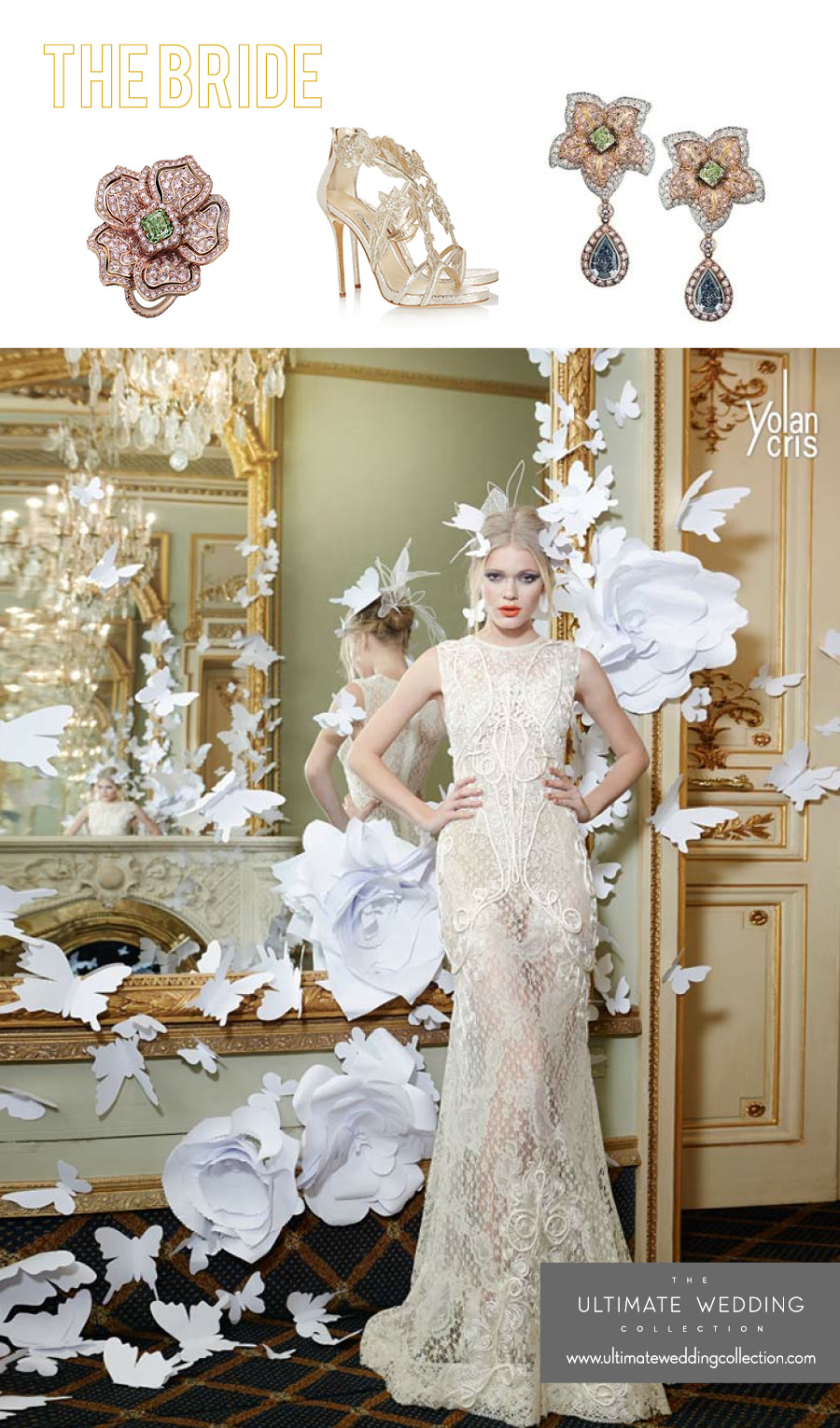 After the ceremony, guest would explore the rose garden during the cocktail hour. Beautiful performers with theatrical butterfly headpieces would play stringed instruments while walking between the guests. An impressive cheese table and gourmet appetizers from Cap Estel's Michelin-starred chef would serve as a preview of the amazing meal yet to come!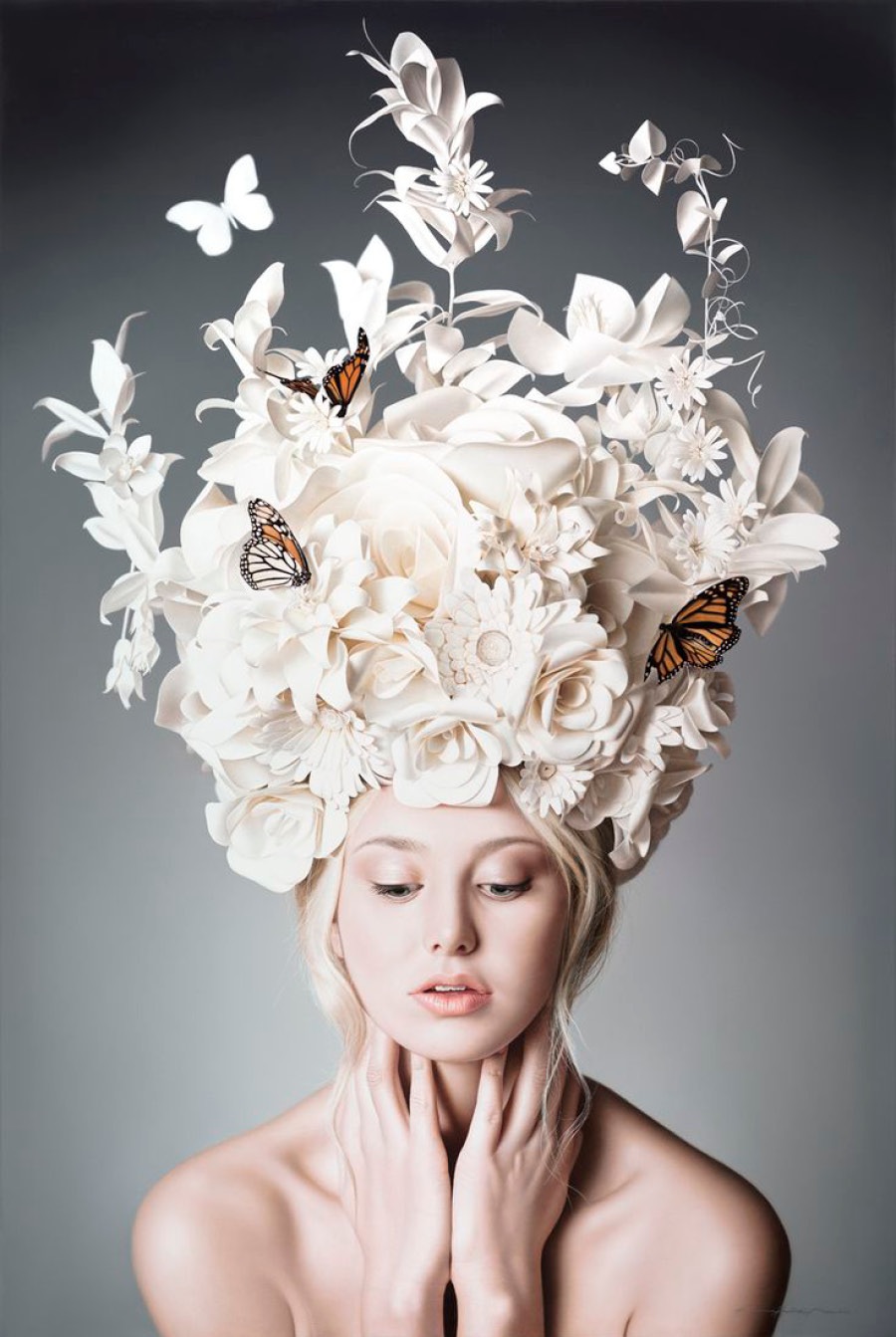 After cocktail hour, guests would take their seats in a black-and-white-striped tent dripping with an eclectic display of chandeliers and pendant lights. A palette of blush and salmon centerpieces would be offset by the bold canopy, striped linens and blue-and-white place settings.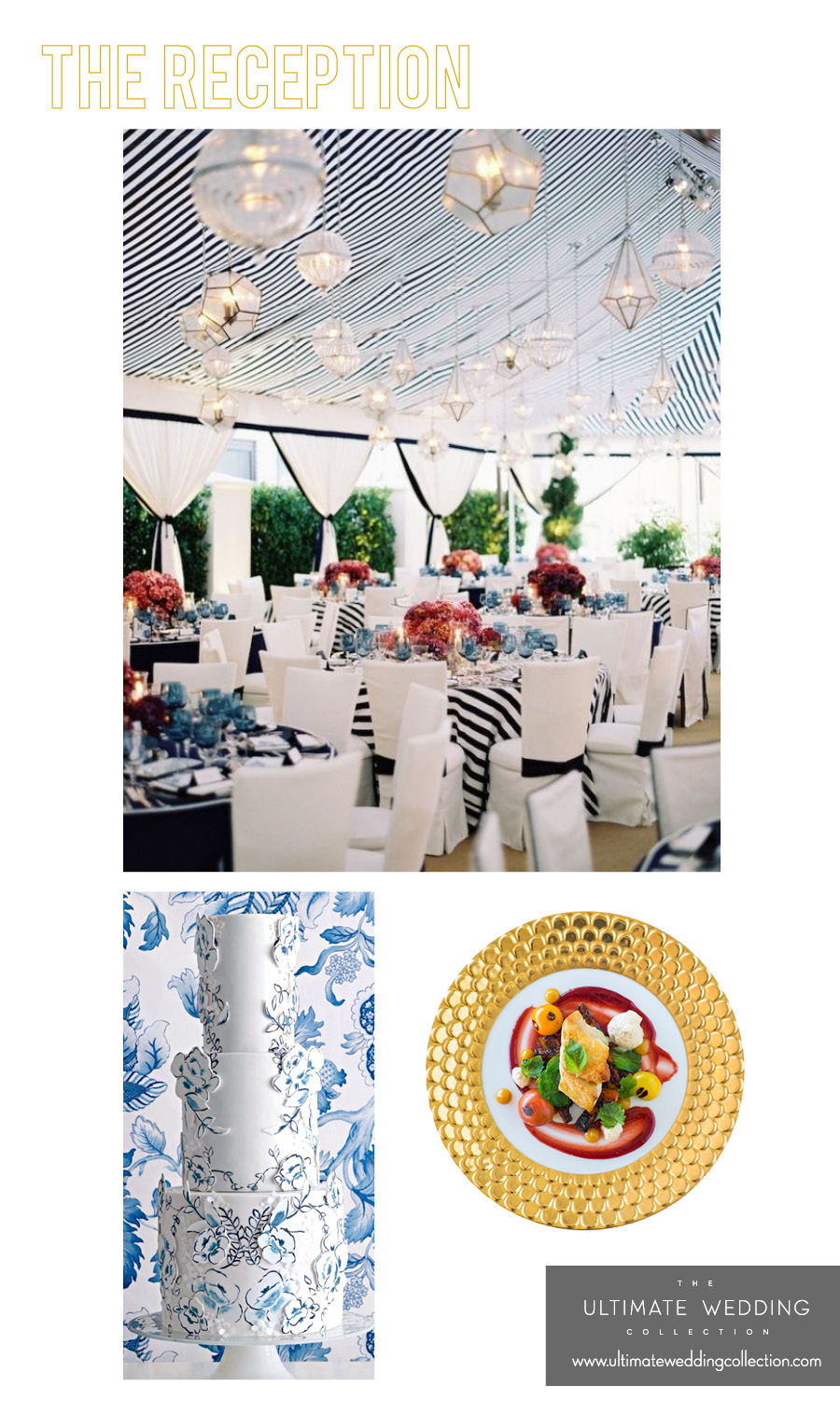 The guests would eat off beautiful gold flatware, sip wine out of crystal goblets, and savor course after course of delicious food.
During the reception, the guests would dance under the stars to a combination of live musicians playing over deep house electric tunes. When the party ended, the guests could retire to their 800-thread-count sheets. A frisky few could take a midnight dip before turning in if they wanted.
So there you have it! That's my ultimate wedding vision for what I consider to be the French Rivera's best events venue. What would yours be? Stay tuned for more incredible venues and our wedding visions. 
1st Page Credits
Venue Photos: Tony Gigov http://tonygigov.com/
2nd Page Credits
Fine Jewelry by Leviev Jewelry  http://www.leviev.com/
Shoes by Oscar de la Renta http://www.oscardelarenta.com
Dress by Yolan Cris  http://www.yolancris.com/
3nd Page Credits
Tent & Lighting by @Revelry Event Designers  http://www.revelryeventdesigners.com/
Cake by  Hey There Cupcake  http://www.heythere-cupcake.com/#!cakes/c1tuc 
Dish by L'0bjet – http://l-objet.com/
Sea Bass by Chef James Montejano of La Valencia Hotel.    http://www.lavalencia.com/
ass="p1″>4th Page Credits
Tablescape by Alchemy Fine Home http://alchemyfinehome.com/
Read More »
Ultimate Wedding Collection French Riviera Wedding Venue
If you have been following us on social media you have noticed that we spent a good amount of time in the south of France last summer and can't stop talking about it since. Well, that's correct and for very good reason.  It's incredible!  We were on a mission to find the next locations for the Ultimate Wedding Collection, the ultra luxe wedding packages we offer at select properties with a dream team of vendors already on board. And as we've admitted, we tend to not keep up with blogging when we get uber busy but we are finally sharing these jaw-dropping venue photos with you taken by the talented Tony Gigov of Austria who I met last spring when I taught a design workshop in Amsterdam.
Our friends over at Venuelust helped put a fire under our butt to show off these Cote d'Azur Wedding Venue gems that we've been holding onto a bit too tight so starting with Cap Estel, let me help you dream! Starting with our favorite luxury French Riviera wedding venue, let's begin!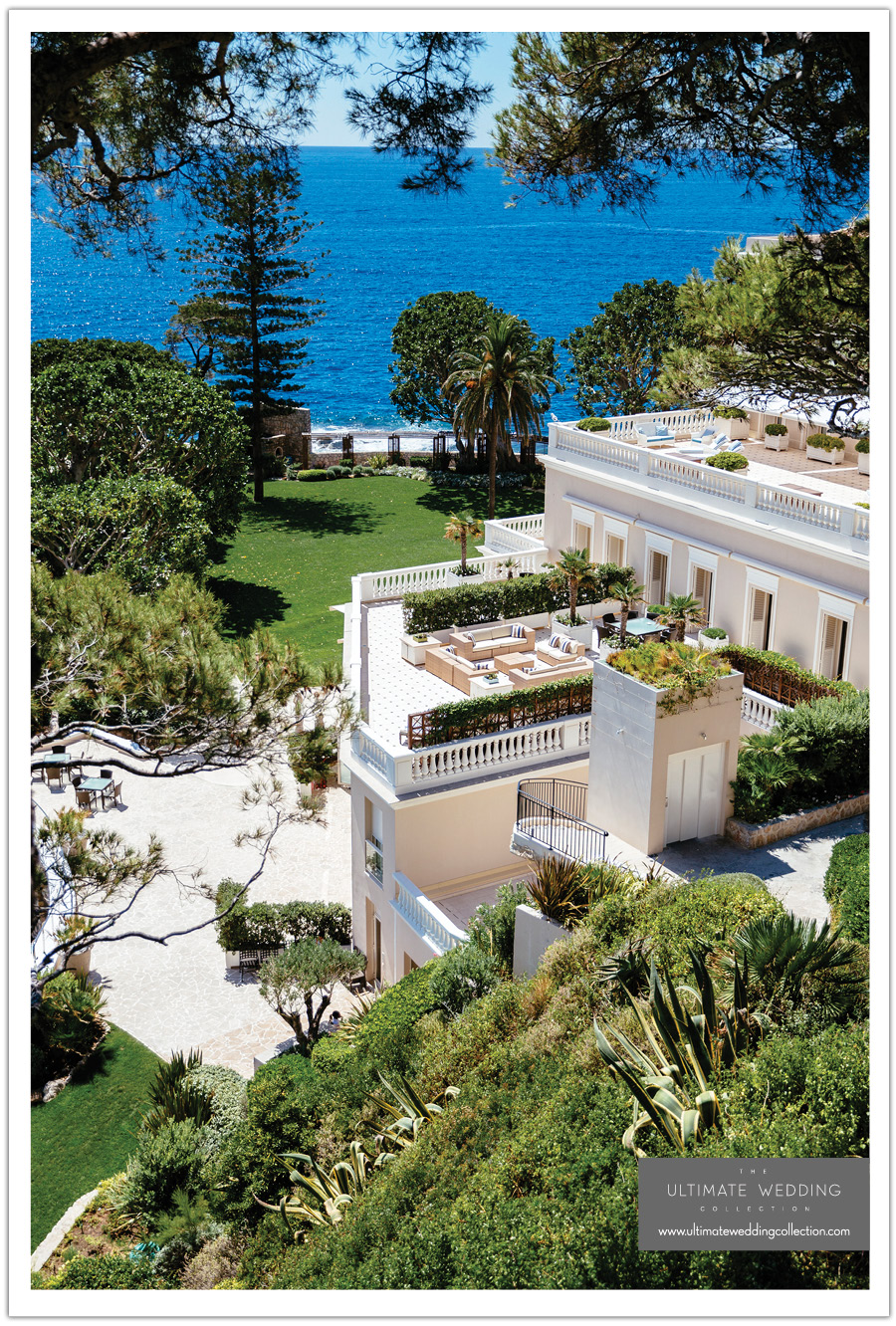 Cap Estel, located at Eze Bord de Mer (just minutes from Monaco), is an ultra posh 5 star hotel offering unparalleled location, scenery and service. Having hosted guests from Madonna to JFK to Bono, this exclusive property has seen many a fabulous fête. With offerings including a 180-degree view of the Mediterranean, 28 luxurious villas and suites, a Michelin-starred chef and its own private beach, it's easy to see why Cap Estel has become such a sought after destination for jetsetters and trendsetters alike.


The hotel itself was transformed from a Russian prince's private villa into a luxurious hotel in the 1950s. Estel has an expansive yet secluded lawn, infinity pool, full service spa, gym, outdoor grill lounge and private beach. The amazing attractiveness doesn't stop with these features. The clean, crisp and luxurious interior design or the decadent Michelin star meals add to the allure of Cap Estel. The location, near Nice and Monaco, will make is easy for your esteemed guests to get to this luxurious Mediterranean paradise quickly and easily.


Did we mention Madonna's manager wed there last summer? With Madonna, Bono and Elton John as guests, we think this villa fits the premier standing.
The crisp, clean white on white decor is perfect for a French Riviera wedding venue and just our style. Turning this villa into your and your guests private abode. 
Find an open, expansive lawn with 28* unobstructed ocean views in the South of France is like finding a lottery ticket, so you can imagine how valuable this location is! Not to mention, a dream to design upon.

From your private indoor dining hall, theater and wine cellar, you truly never have to leave.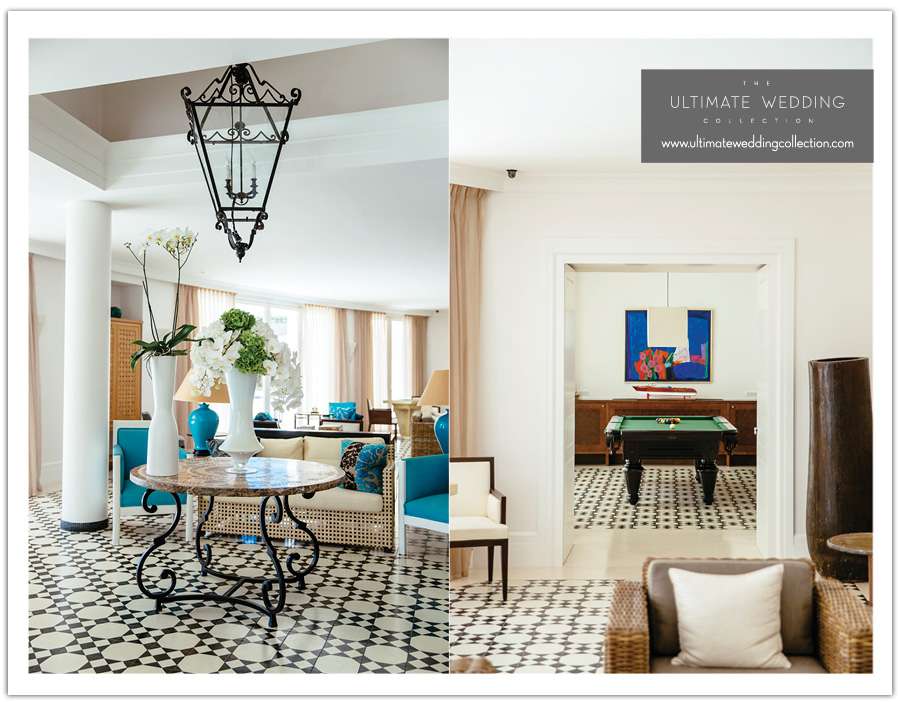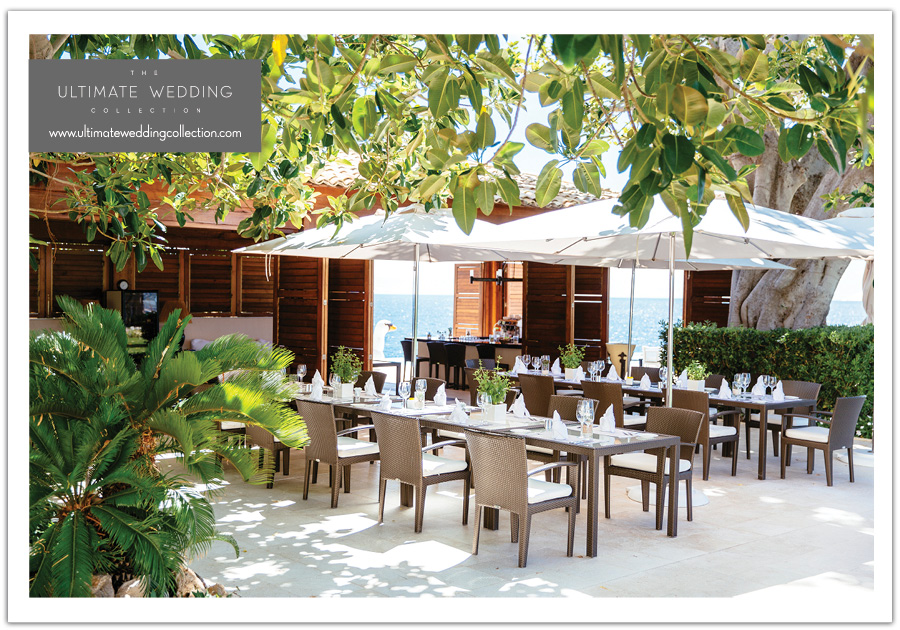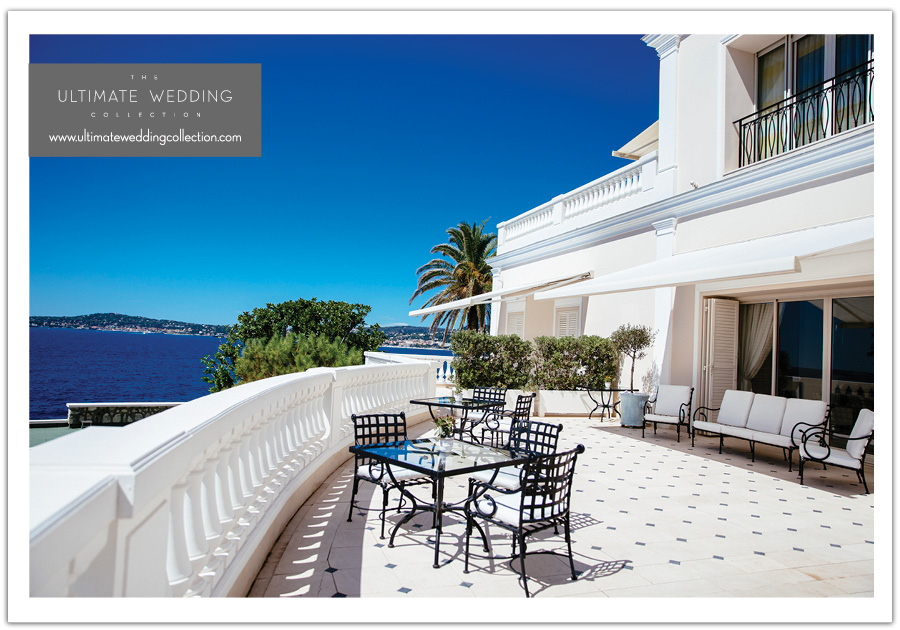 A full service underground spa, pool and fitness room lies below the villa at sea level to relax and revive in.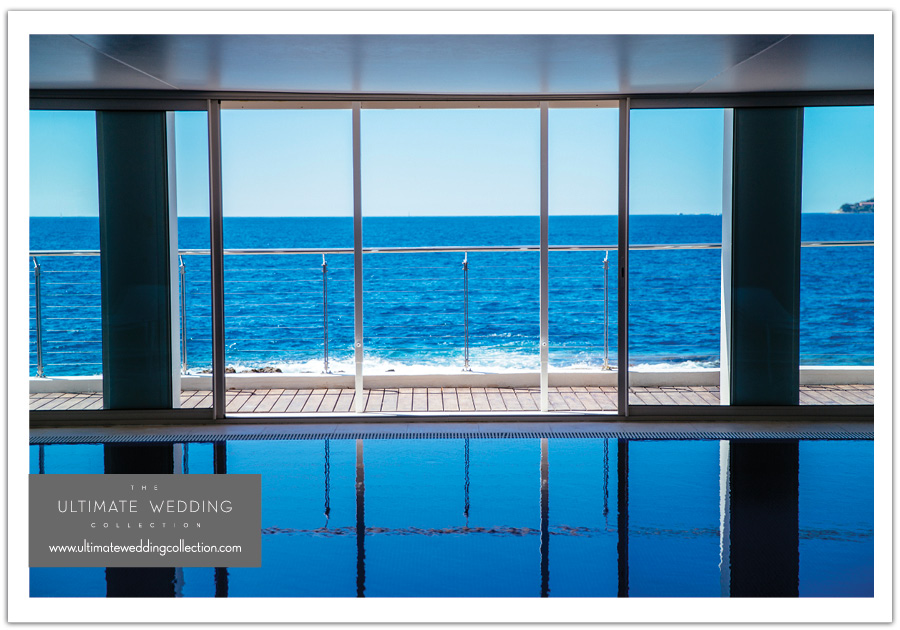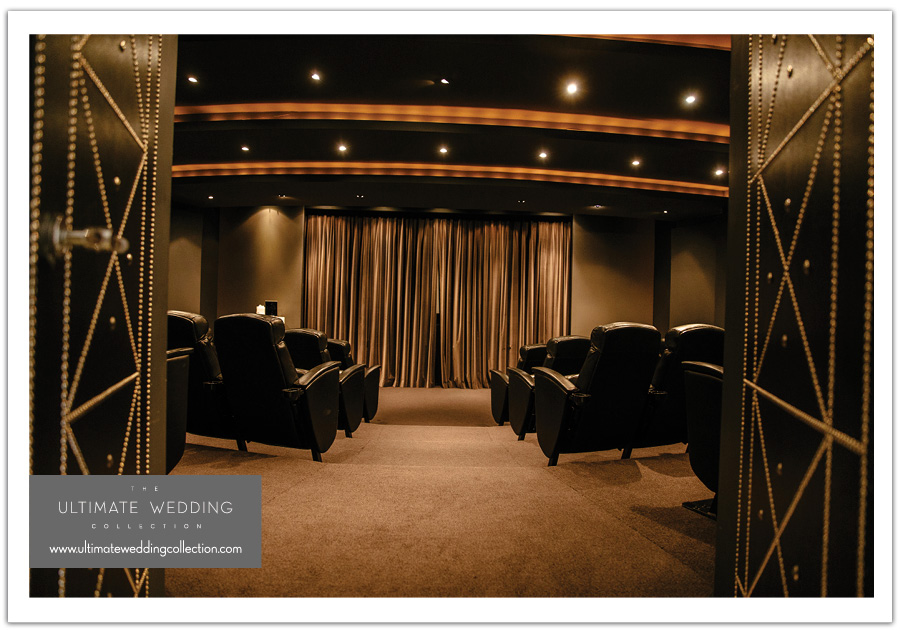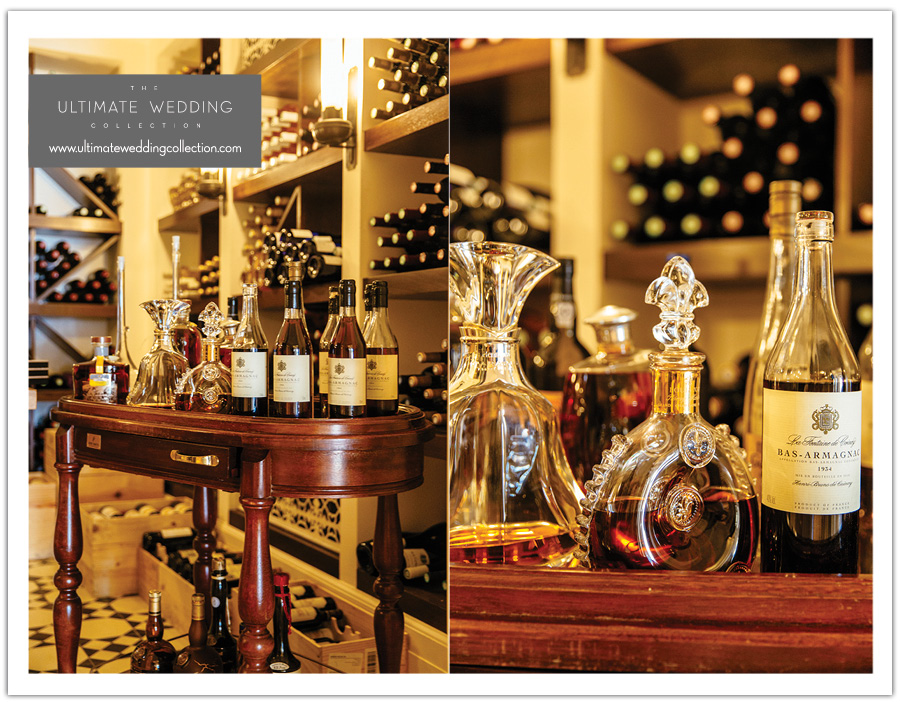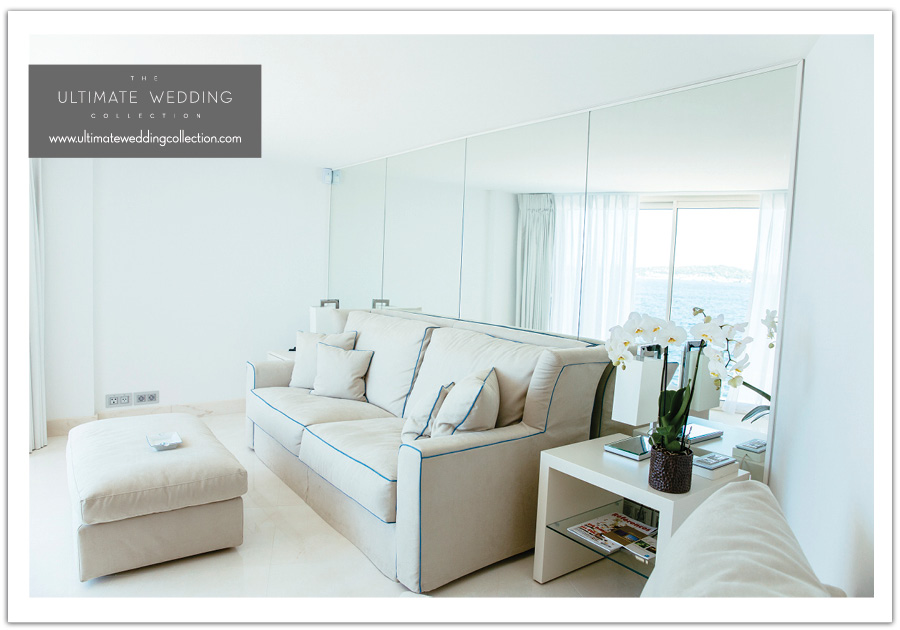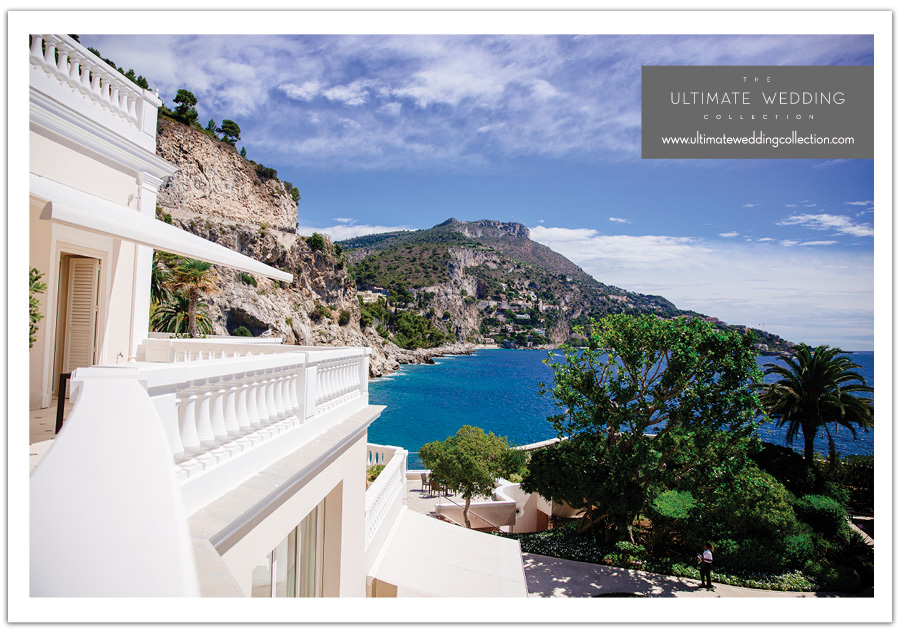 Stay tuned for our next post where we'll be showing, and describing in detail, exactly what our dream vision would be for ourselves, or our clients here at Cap Estel.
Photos Tony Gigov
See Ultimate Wedding Collection for details on this location.

Read More »