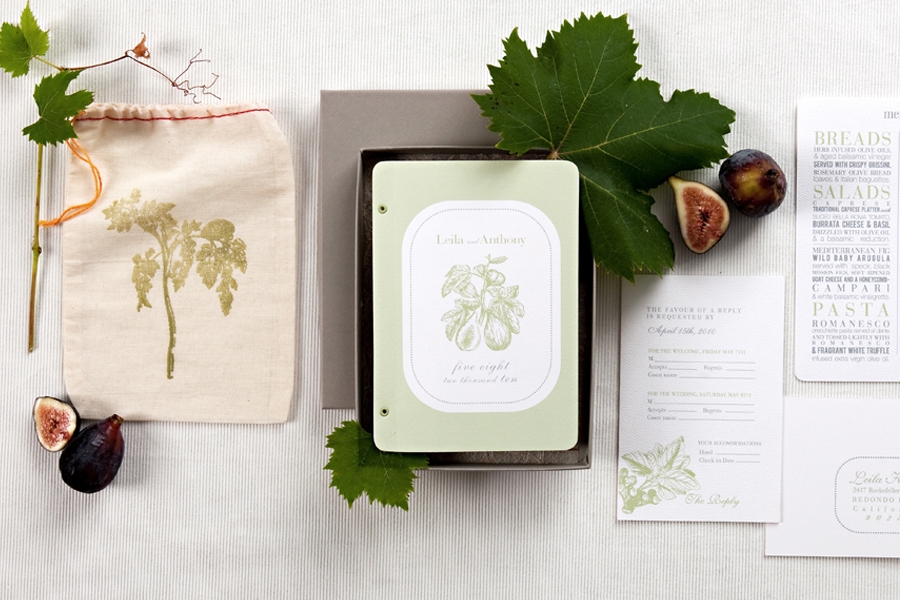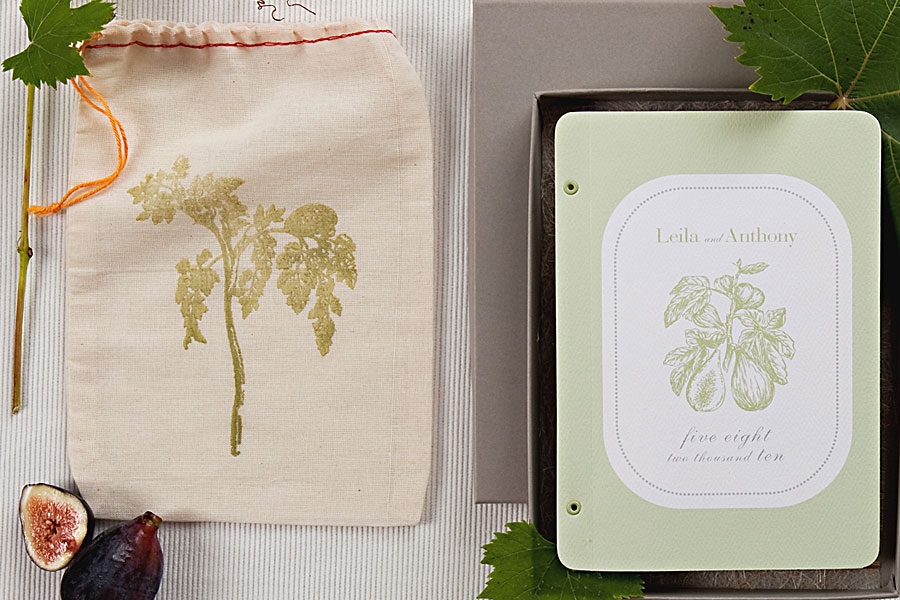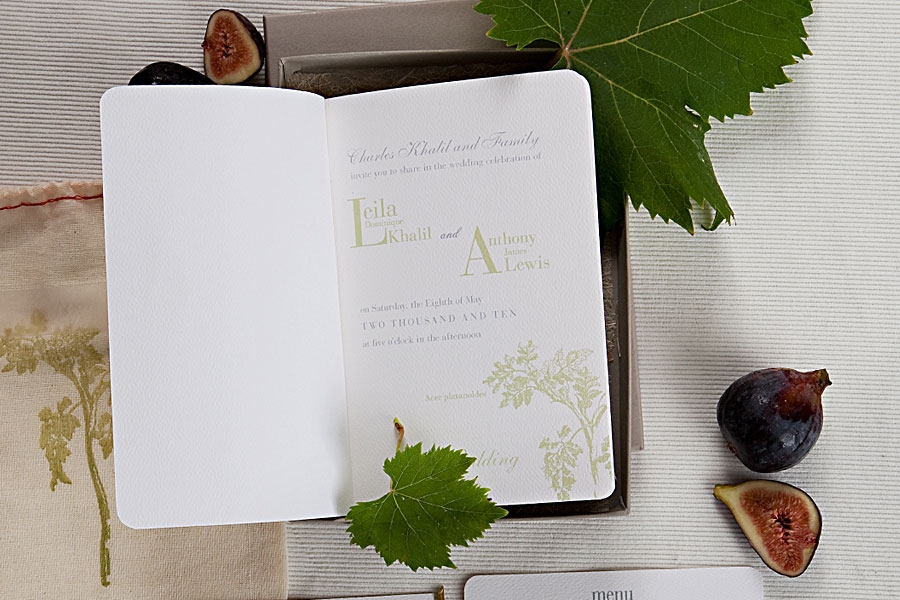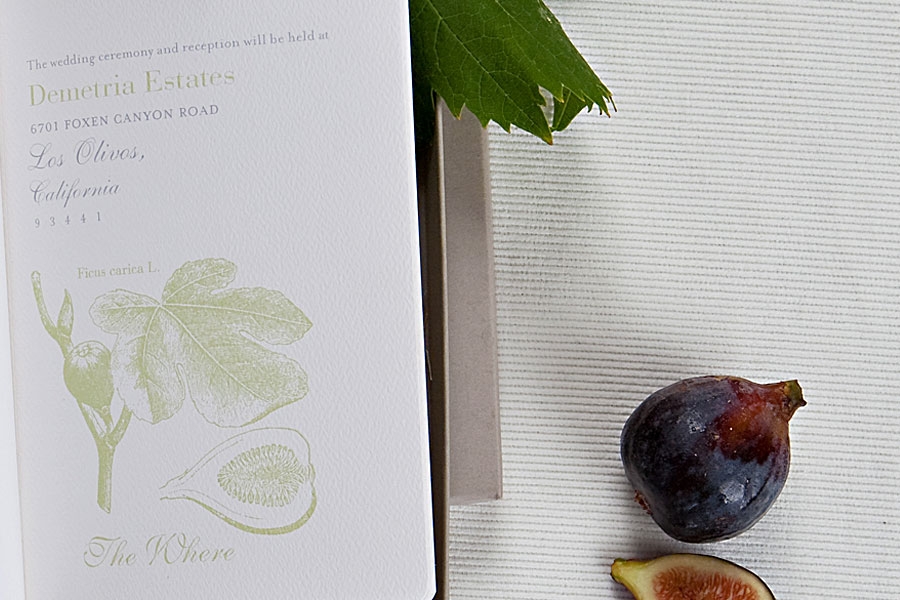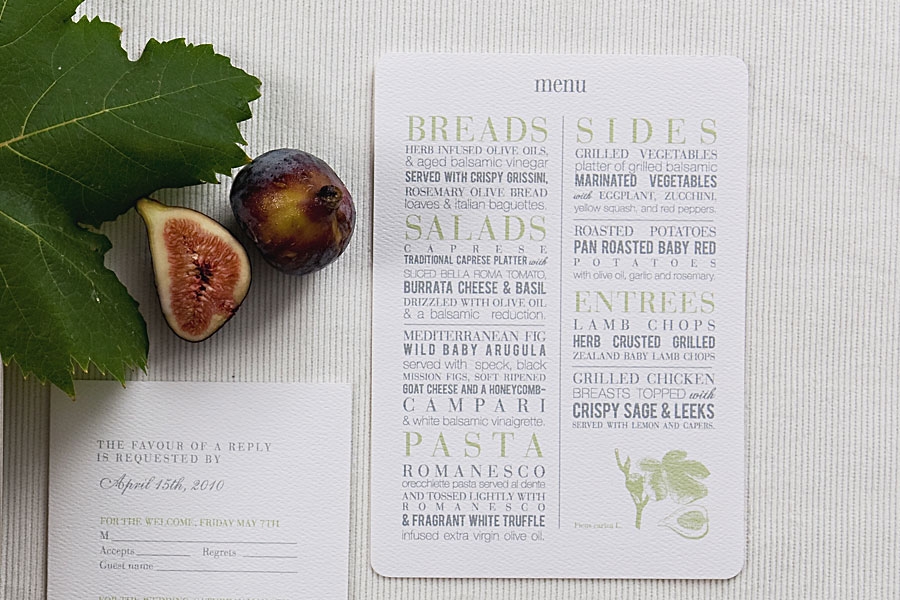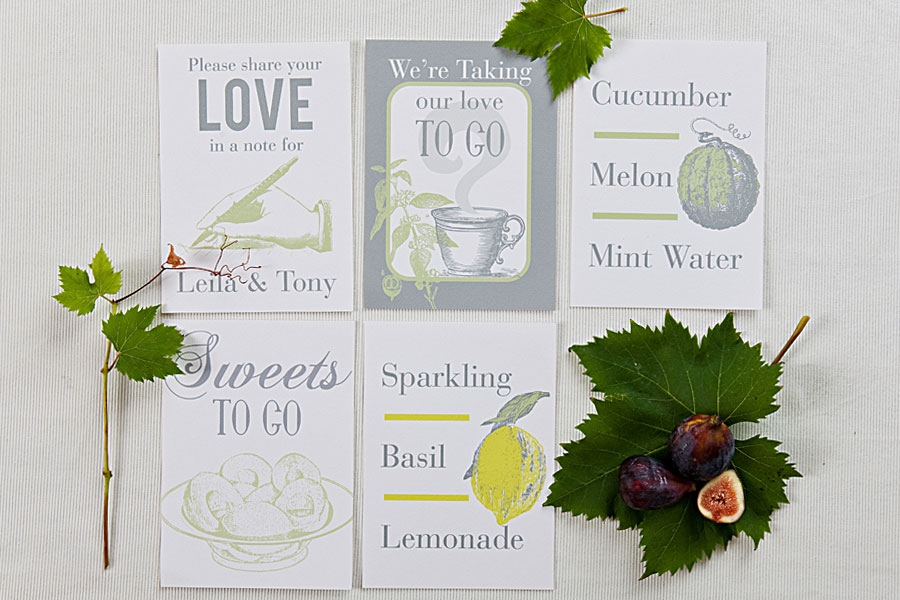 This soft and romantic invitation gives your guests inspiration and information for the exciting destination wedding to come. Tucked inside of a fig stamped drawstring bag and presented in a grey mailer box. This booklet-style invitation features information such as the 'who', the 'what', the 'where' and the 'when' on each page to let your guests know of all of the details to come for your special celebration.
Mediterranean figs and the rolling vineyards of Paso Robles were the inspiration for this soft and romantic collection.
This invitation features a 5-page digitally booklet with rounded corners, a postcard style reply card, drawstring bag and mailer label.
accordion content goes here
accordion content goes here