When planning that special day you've always dreamed about, I'm sure you imagined looking like your most beautiful self floating down that aisle. Make that dream a reality and leave your looks to the pros at Fiore Beauty! Coiffed, curled, glossed and polished, these ladies will transform you into the covergirl you always knew was inside of you. The artists at Fiore Beauty do makeup, hair and nails for celebrity glamour mavens such as Jennifer Lopez, Jenna Fisher, Heidi Klum, Emma Stone, Kim Kardashian and Whitney Port, just in case you wondered the caliber of their talents.
Below Jaimi of Fiore Beauty gives us some gorgeous inspirations and tips from the pros sure to make your groom go 'WOW'!
Every girl wants to be her most gorgeous on her wedding day.  Getting your glam plan in place takes a bit of planning but it's fun to get in that extra pampering you don't always treat yourself too.
There are so many beauty inspirations to help you find a look you love, from eternal beauties like Bridget Bardot and Audrey Hepburn to current lovelies like Leighton Meister and Rachel Bilson.  They can inspire you but how it all comes together will become of your own.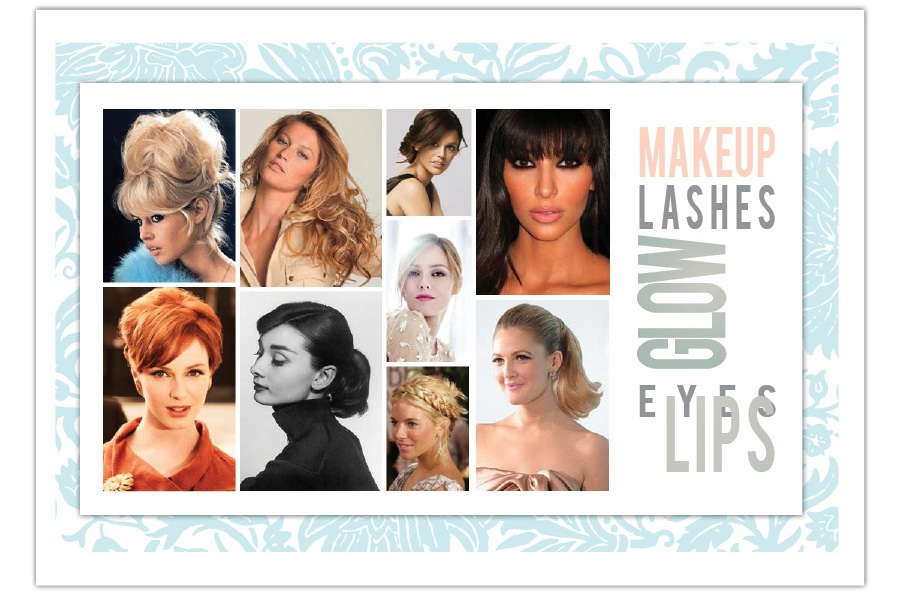 Think of the time you spend getting ready on your wedding days with your girls as a celebration in itself!
All eyes will be on you and you'll feel gorgeous, enjoy every second!
Tips from the Pros
Here are some Fiore tips on how to make sure your wedding day beauty all comes together without a hitch!
Wear lashes, everyone looks prettier with them. We use individuals most often, they look natural and you won't even feel them.
If you can't keep your artist on for touch ups put one of your ladies in charge of your lipstick touch ups, you will be having so much fun you won't think about your makeup if no one reminds you.
Don't skimp on beauty. It's really easy to try to cut corners when it comes to all of your beauty services for your big day when you're spending so much money on everything else. After the wedding you look back at your pictures (which you're the focus of) and when you look at them you want think "What a fox!" and remember how beautiful you felt.
Don't try anything new 2 weeks before your wedding including products, facials, tans, eyebrow grooming, or hair color.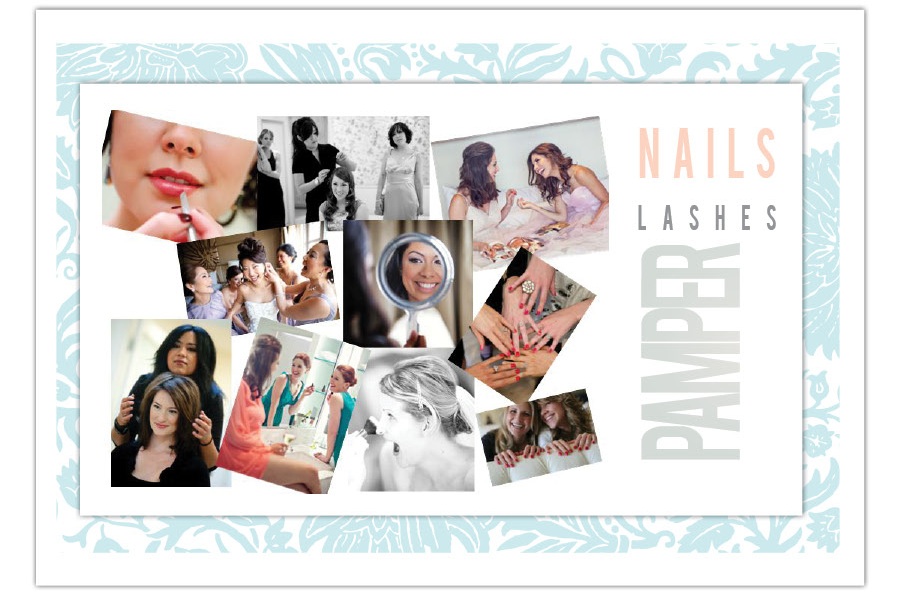 Exfoliation and hydration are the key to nice skin and therefore beautiful makeup so drink tons of water and find a great exfoliation product to use religiously. We love Kate Somerville's ExfoliKate.
Don't have your makeup artist/ hairdresser friend do your services, there is about a thousand ways.
Really think about how you will feel your prettiest on your wedding day.  Gather pictures of yourself you like as well as magazine tears of beauty looks you and know what it is about the pictures that you like.  Beauty is so subjective and it's really helpful if you have an idea of what you like.
Spray tans are wonderful for giving you a glow while wearing white and warms up your skin so you don't need as much makeup.  You need much color at all though, a little goes a long way and test it out a couple months before your wedding.
Hire artists that are good listeners and are dependable and leave ample time to get ready (it'll be an early morning, there's no way around it).  This will make sure that you just get to relax and enjoy being pampered and getting ready to be a Mrs.!
Let Fiore Beauty beautify you and your bridesmaids on your wedding day! Start the celebration early with a fun and pampering relaxed environment.
Want to start the pampering early? Don't miss our Mistral French Soap Basket Giveaway! Only 3 days left to enter!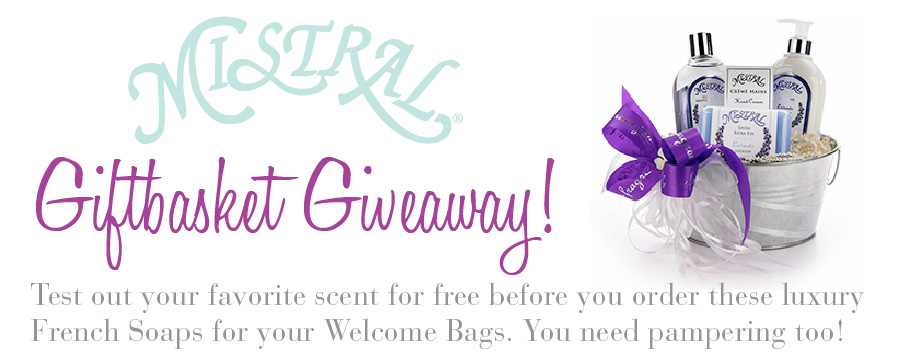 Here's how to win:
Visit the post at Welcome Basket Ingredients to enter.