Egyptian Wedding Fashion…. to walk down the aisle in Egyptian style.
Today is the last, but definitely not least, installment in our Art History for Brides's Egyptian series that is being featured on Style Unveiled. Bringing in elements of these opulent fashions and designs would definitely make for a bold style statement for your wedding day fashions.
Egyptian fashion usually consisted of a papyrus fabric sheath in white or dyed in jewel tones and featured ornately decorated collars of jewels, golds, feathers and beads. We suggest a style as stunning as the last dress designed by Alexander McQueen with champagne silk, silvered feathers and jewels.
Dress by Alexander Mc Queen, top right necklace by Kenneth J Lane, bottom left necklace by Claire Deve, bottom right necklace by Iradj Moini
If you don't have an ornate neckline fake it with a gorgeous jeweled bib necklace on top of a simple strapless or one-shouldered sheath. You can also bring an Egyptian flare into your wedding day fashion with jeweled gold sandals such as these by Rene Caovilla. Don't forget to bring in their high praise of animals with gorgeous baubles such as this scarab ring (scarabs were highly prized symbols in Egypt!) or a classic Bvlgari snake cuff.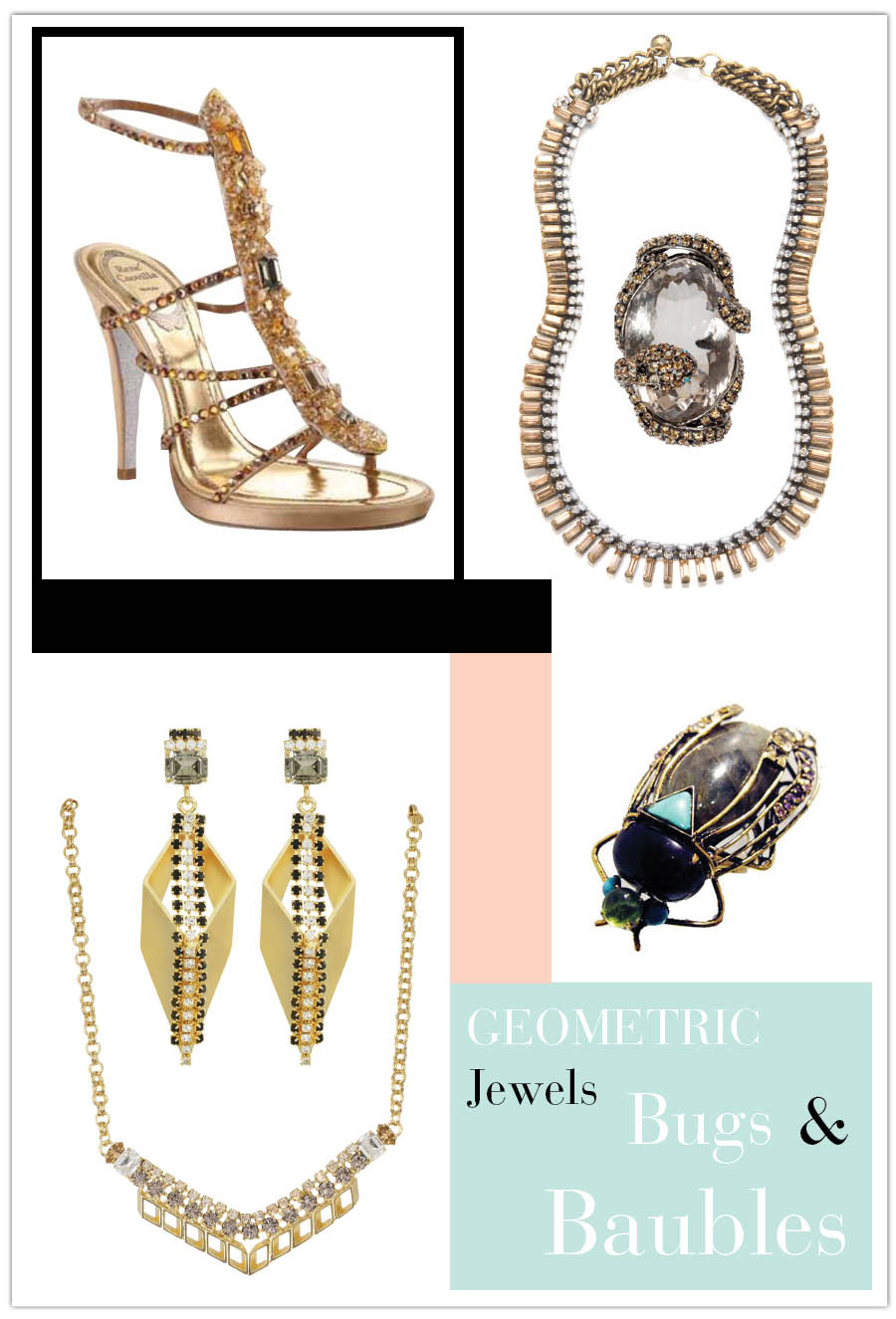 Shoes by Rene Caovilla, Scarab ring by Iraj Moini, bottom left necklace and earrings by Rachel Leigh
Get Cleopatra's regal style as shown by Elizabeth Taylor. Just tone down the makeup for your romantic and softer wedding day version.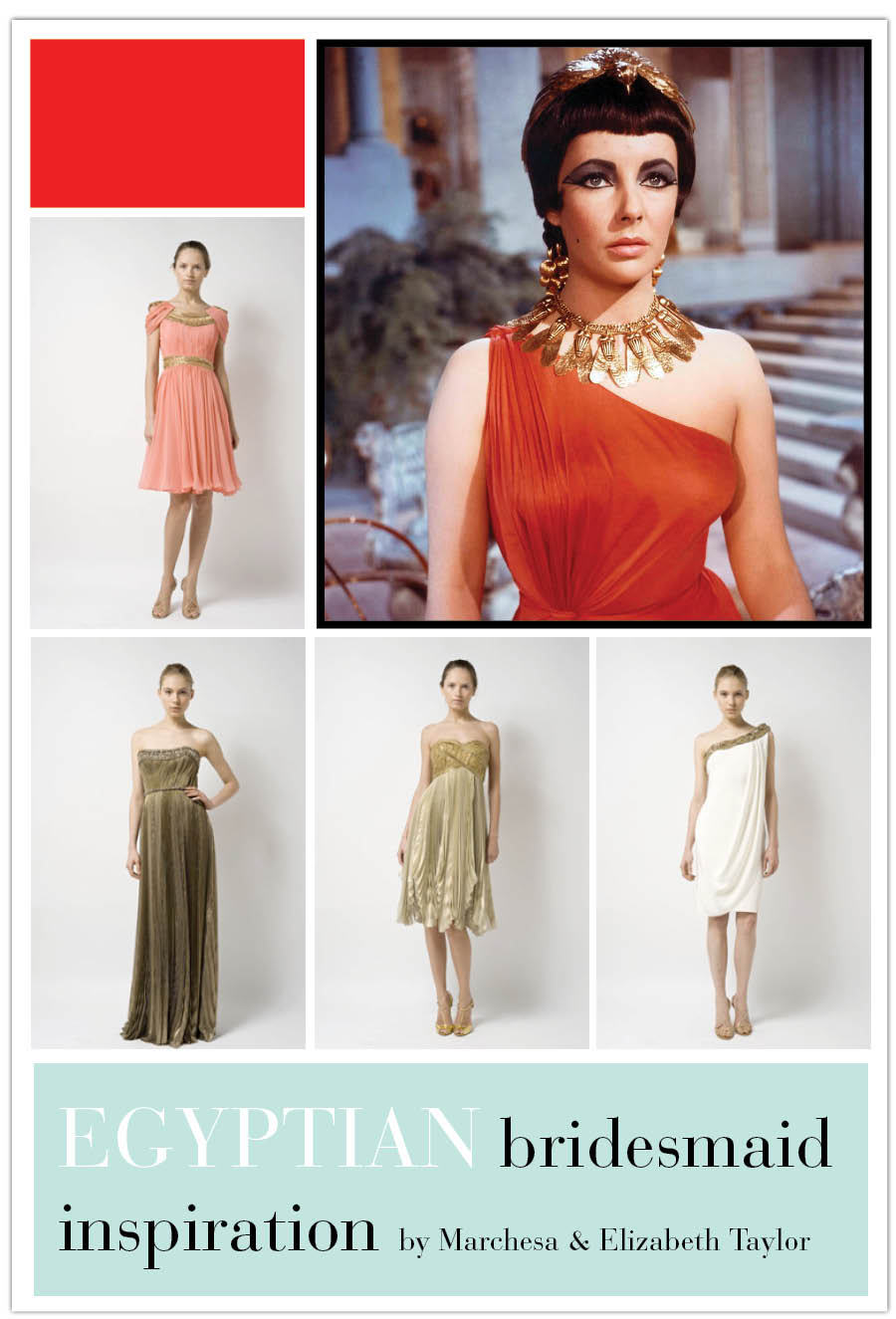 Whether you exude the presence of Cleopatra dripping adorned with jewels or infuse elements of their style into your tablscape décor, the ancient Egyptian's definitely provide wedding worthy inspiration we could all take a note from.
Greco Roman is next on the list for 2nd installment in the Art History for Brides series so make sure to look out for it coming soon on Style Unveiled!