Barnaba Fornasetti's Milan Apartment: Emerald Green Color Inspiration
I have always had a fascination with designers who create with the ability to take push the realms of their creativity and execute whats exactly in their minds. This is how I feel about Fornasetti and his childlike introspective design direction combing illustrations of doll-like architecture, Victorian faces and Rubenesque forms. Recently featured in Elle Decor, Barnana Fornasetti's Milan apartment inspires me from such a deep and slightly twisted and dark place it urges me to create Dali-esque settings in which to dine and celebrate in. With big, bold splashes of a rich emerald green (the new black!) as the palette to build upon, Fornasetti infuses elements of classical, modern and trompe l'oeil designs to create a one of kind environment only visible in the depths of his fantastic mind.
With desirous inspirations from Fornasetti's home fresh in mind, I wanted to illustrate how I would interpret his genius into my designs for a striking and yet slightly studious atmosphere where I imagine guests would sip on St. Germaine cocktails, nibble on caviar and debate modern art while listening to house remixes of Cole Porter.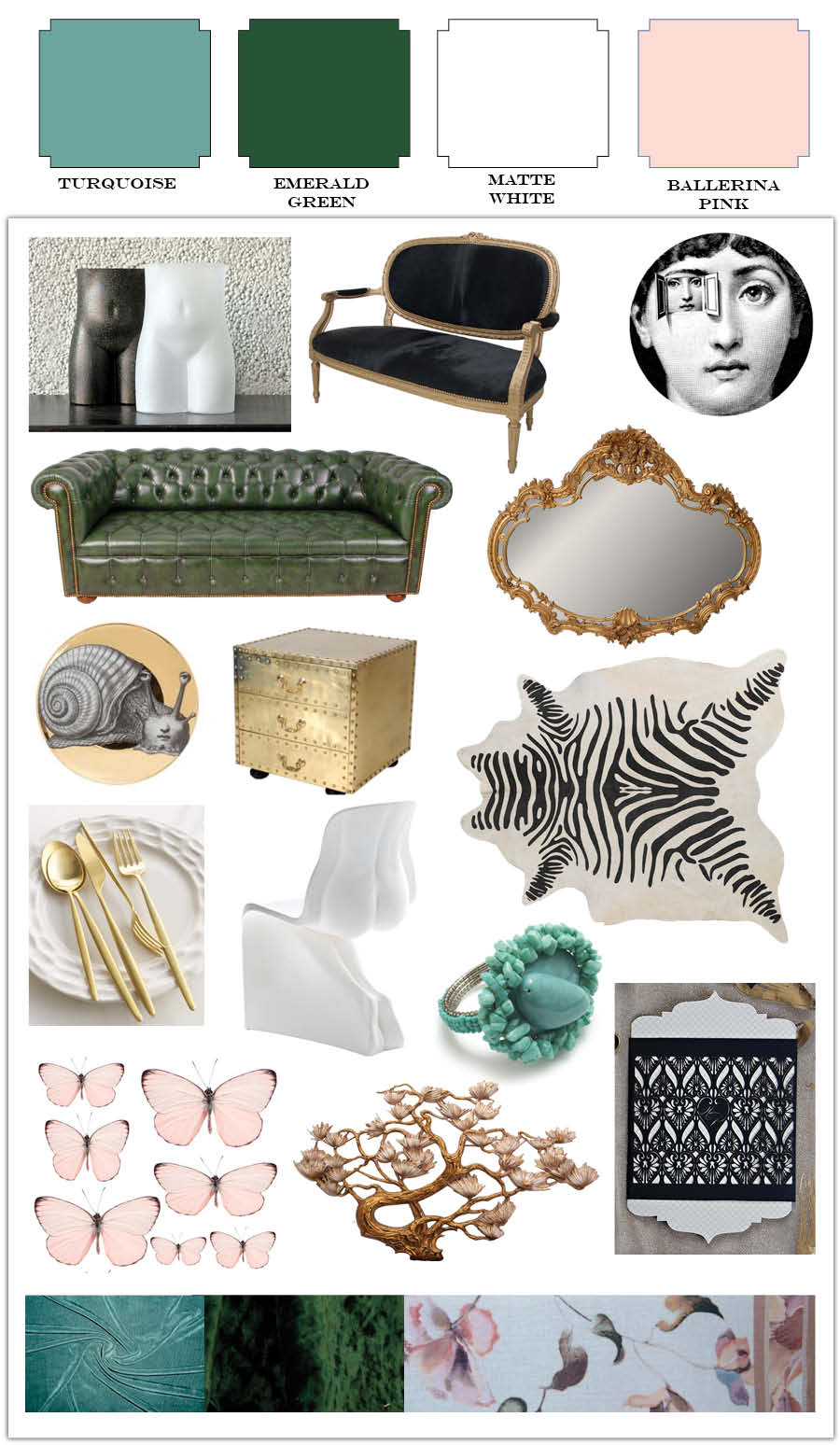 Form Decor rental furniture, rug & accessories, HER chair by Casamania, plates by Fornasetti, invitation by Alchemy Fine Events, turquoise napkin ring by Sur la Table.
The emerald green matte wall makes for the perfect palette to build upon with copper, gold and black mirrors and accessories.