A while back I was asked to design a baby shower invitation for a shower being held at the super cool Royal T pop art gallery/venue in Los Angeles. With little inspiration to go on aside from the venue and that the mommy-to-be was in the fashion industry, I started looking into what the guests experience would be like for that special day. Since Royal T's is famous for their Japanese anime inspired pop art I turned to one of my favorite modern artists, Murakami. I wanted to combine  the 'Royal' experience of the venue name with the art style inside of it, giving it a over the top sunshine meets gilded gold feeling.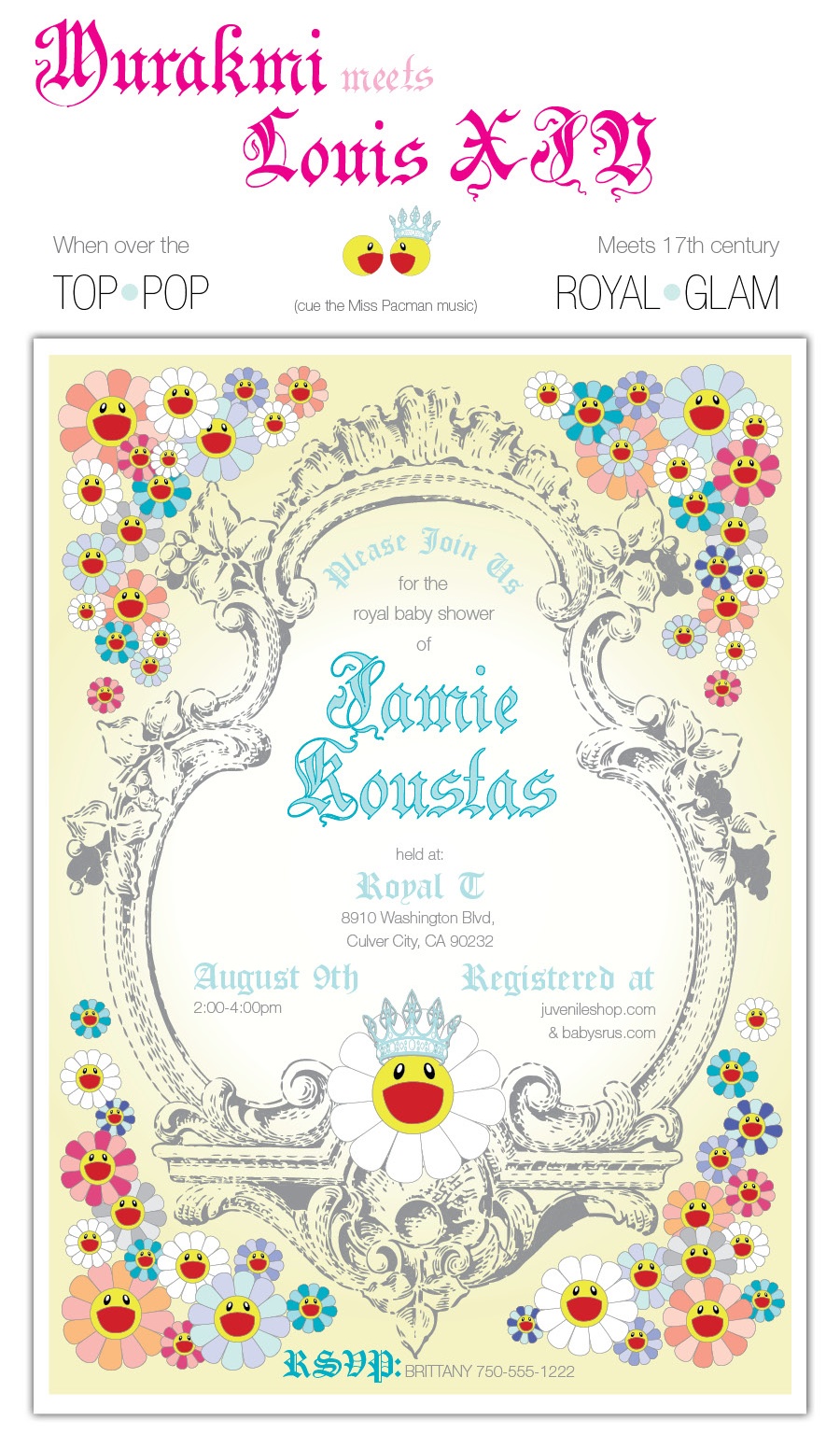 Although I love to post 'Inspiration' before the 'Invitation', the timing of this inspiration came a bit late in my design process, a whole year later. When I heard about the Japanese artist's exhibit in the Château de Versaille I knew this had to be good…. And, WOW, it is. Murakami wasn't shy when he met Louis Vuitton, and he certainly wasn't bashful about meeting Louis XIV.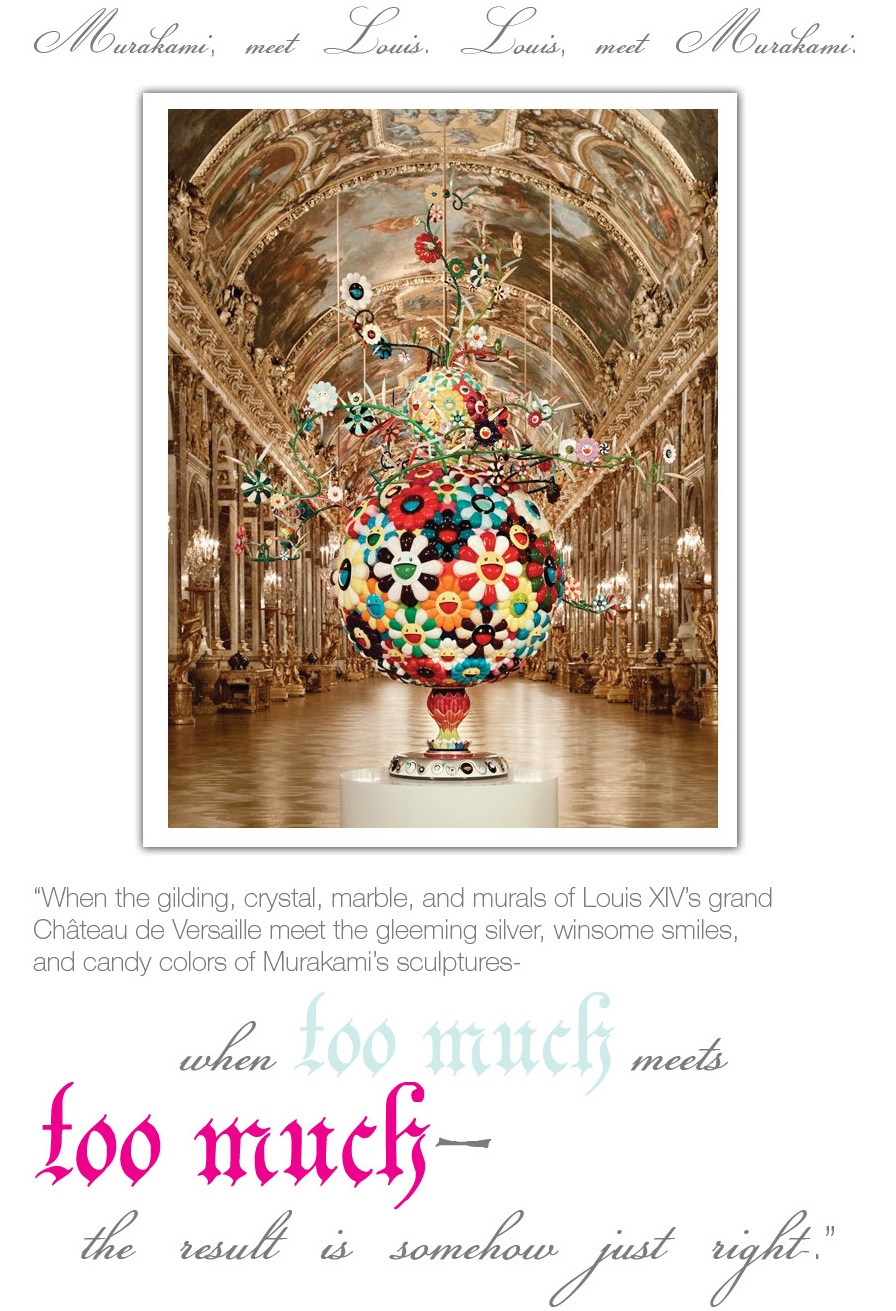 Without apology, Murakami seemingly took over the palace with his gleaming smiling daisies, dreamlike sculptures and massive gold sculptures. The contrast of excessive glam with excessive expression work so surprisingly well together you can't help but smile.

Read More »