Tamera Mowry & Adam Housely Get Married Magazine Shoot Details
And we're back with more fun detail shots of the darling couple just a few weeks before their 'I do's' at our Get Married Magazine Shoot at The Chamberlain in West Hollywood. With a combination of mid-century modern decor, glamorous fabrics and finishes, and bright and bold Noritake china and tableware, we created an eclectic surrounding to showcase what this darling couple would look like as Hollywood newlyweds entertaining in their new home. It was so sweet just how in love they were and interact in their 'newlywed home' setting.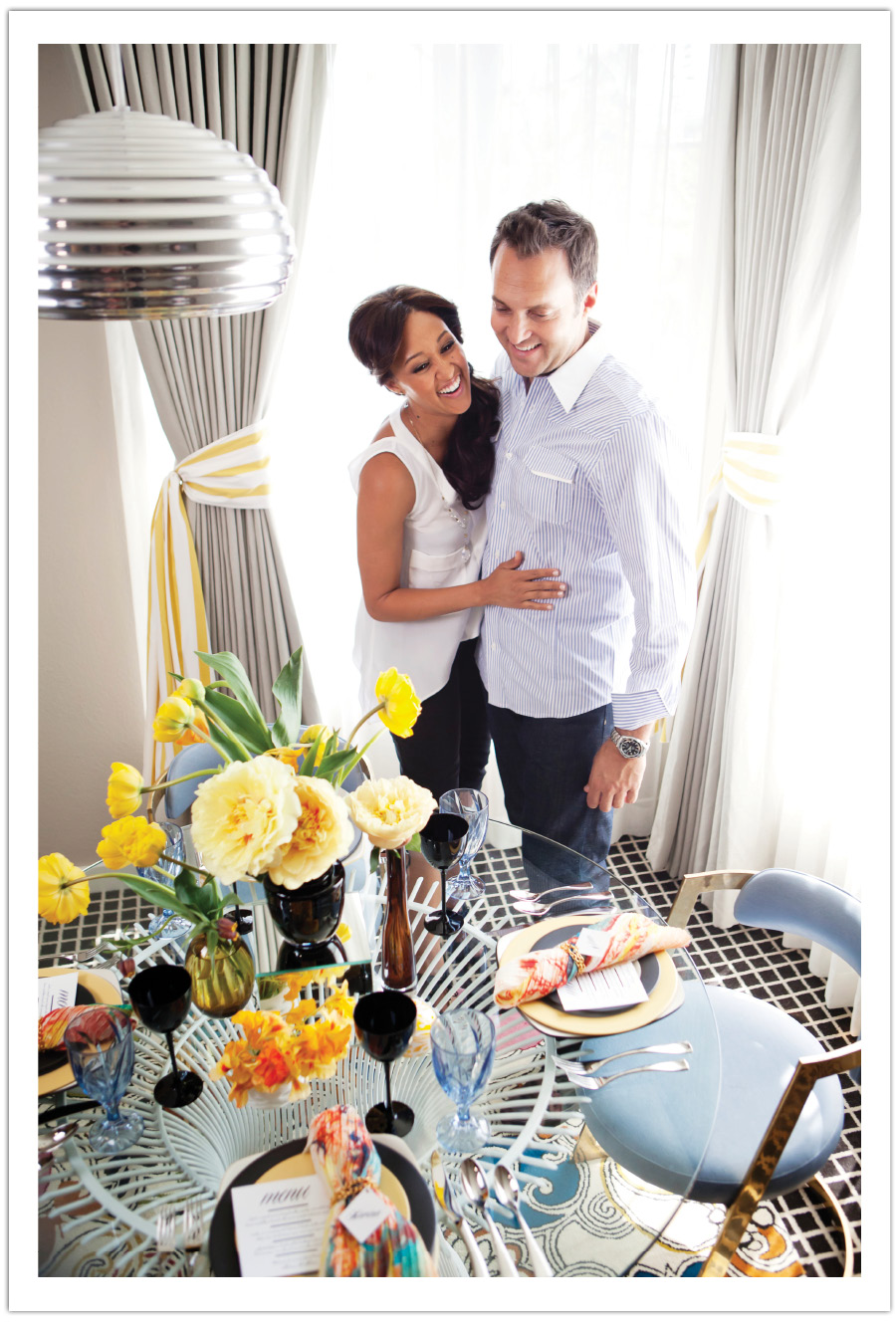 The modern silver chandelier and chic periwinkle and gold chairs made for a bold combination when mixed with this patterned graphic rug and white mid-century style table by Form Decor.
For this modern table design we started with a mirrored cube as a center riser to place a modern inky black vase filled with lush open soft yellow peonies and yellow tulips, courtesy of Isari Flower Studio. We brought in different shades of yellow including dark and light amber and a gorgeous hand-blown glass vase by artist Jess Wainer.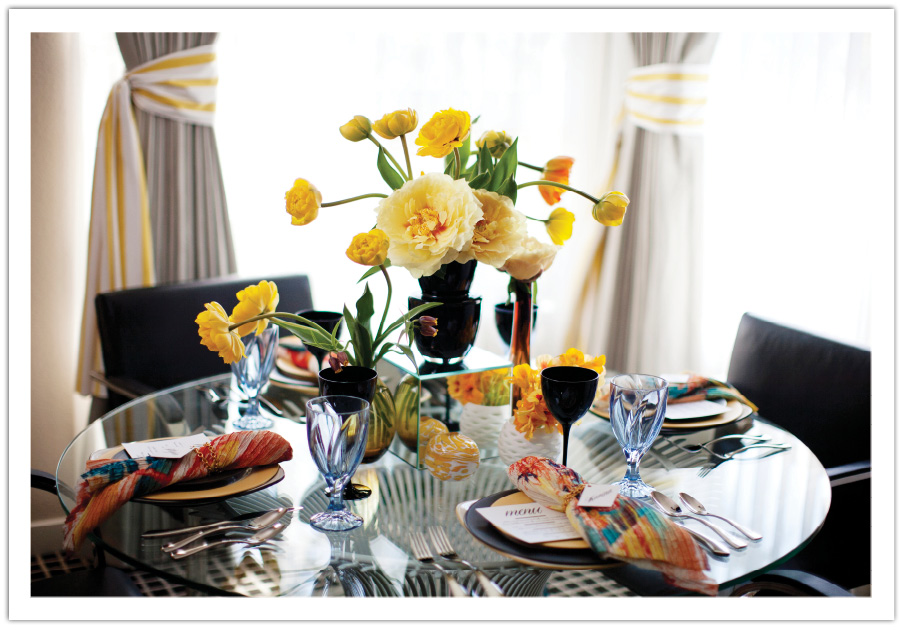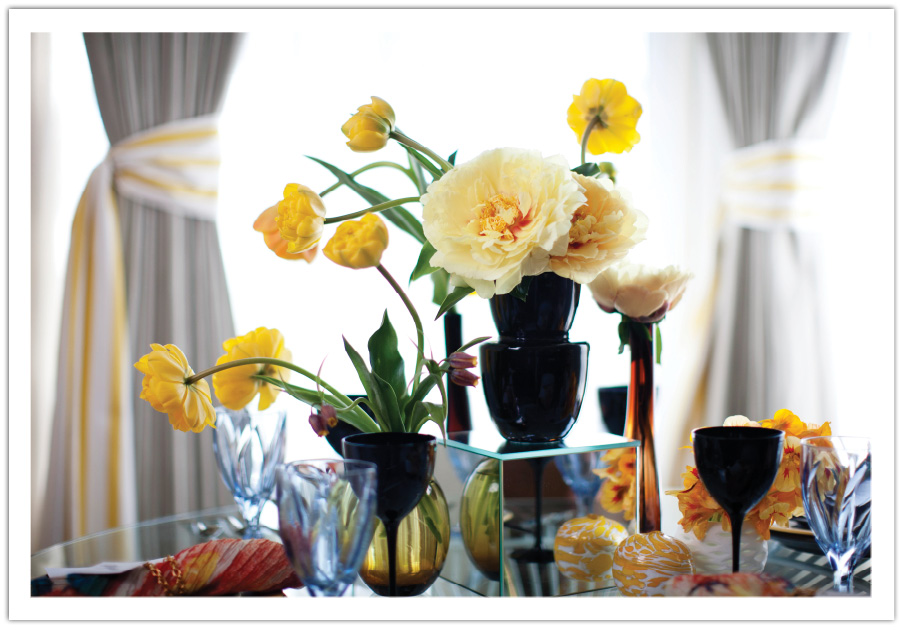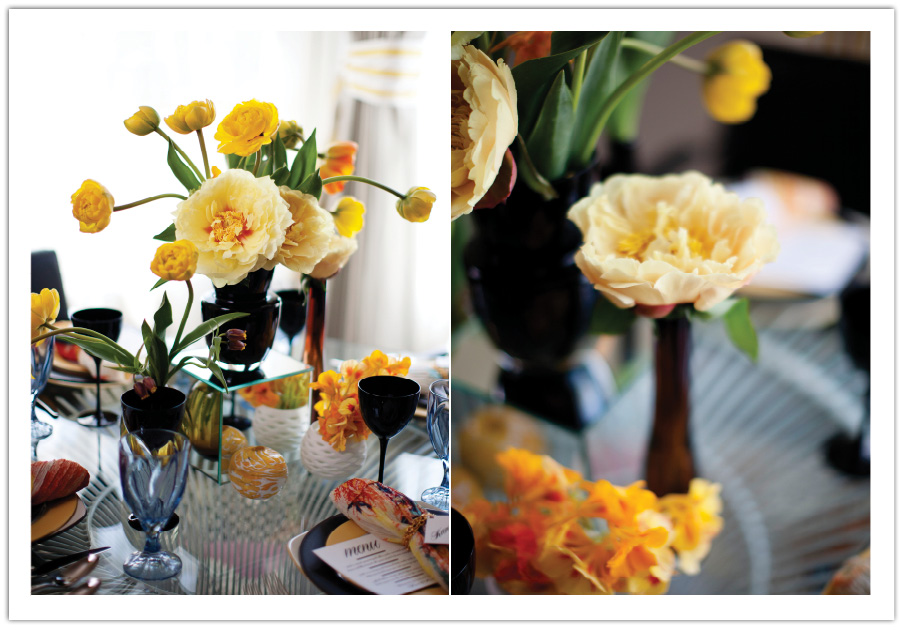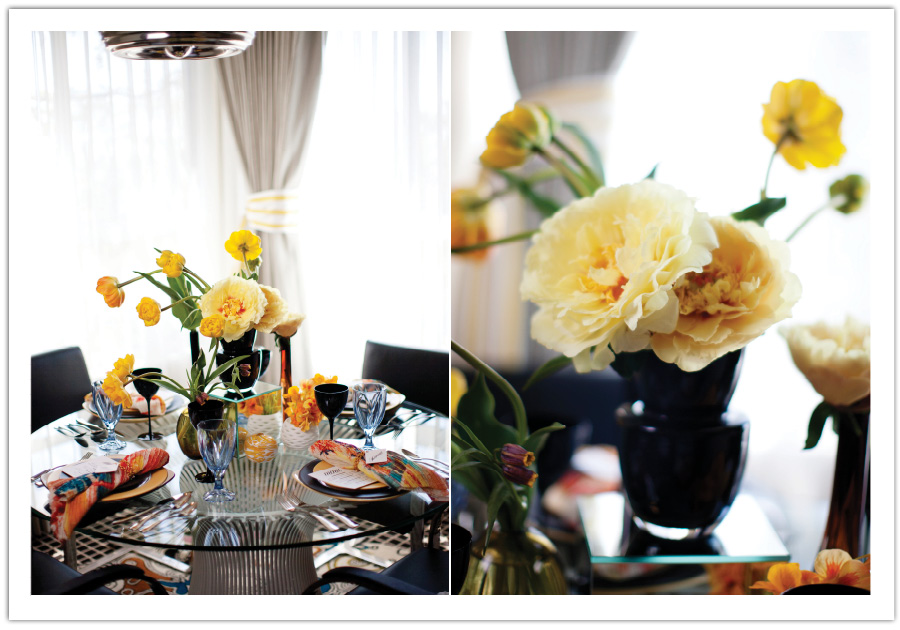 We selected bold yellow and black geometric shapes of Nortiake china and for glassware we brought in crystal blues and inky black glassware for bold contrasts.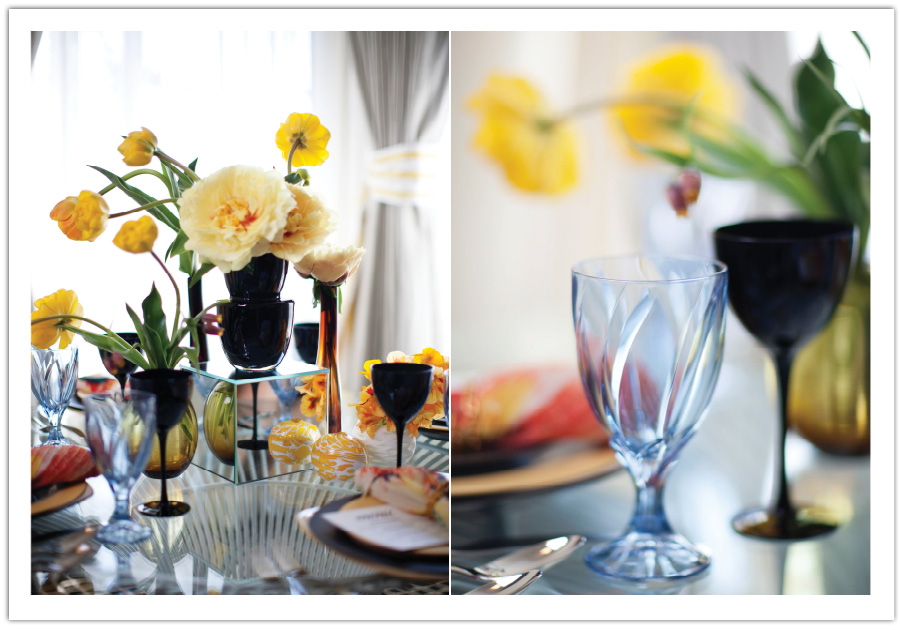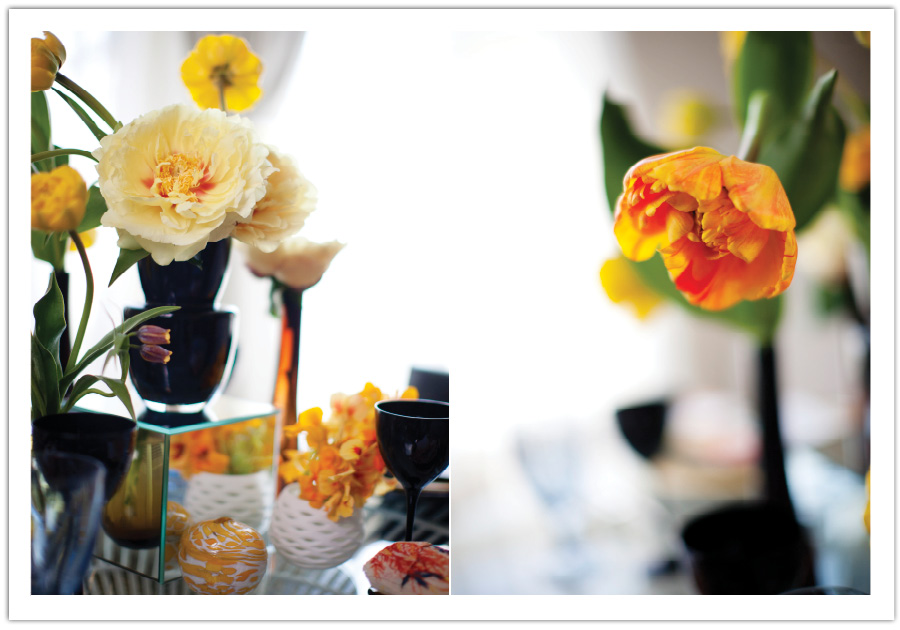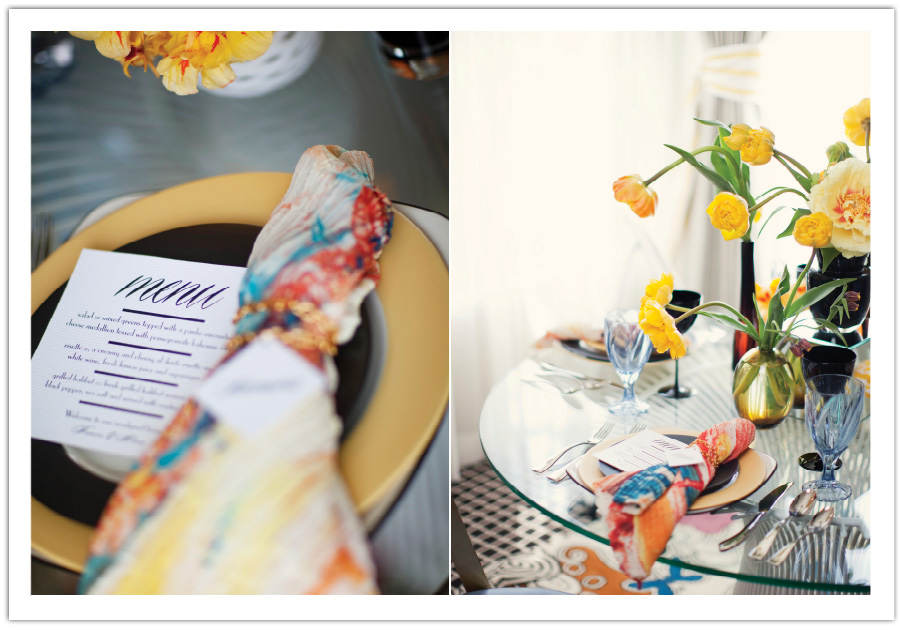 Hand-painted Thai silk fabric I found in New York was used for napkins and wrapped with bold gold chains for a modern napkin treatment with a wired on place card for each guest.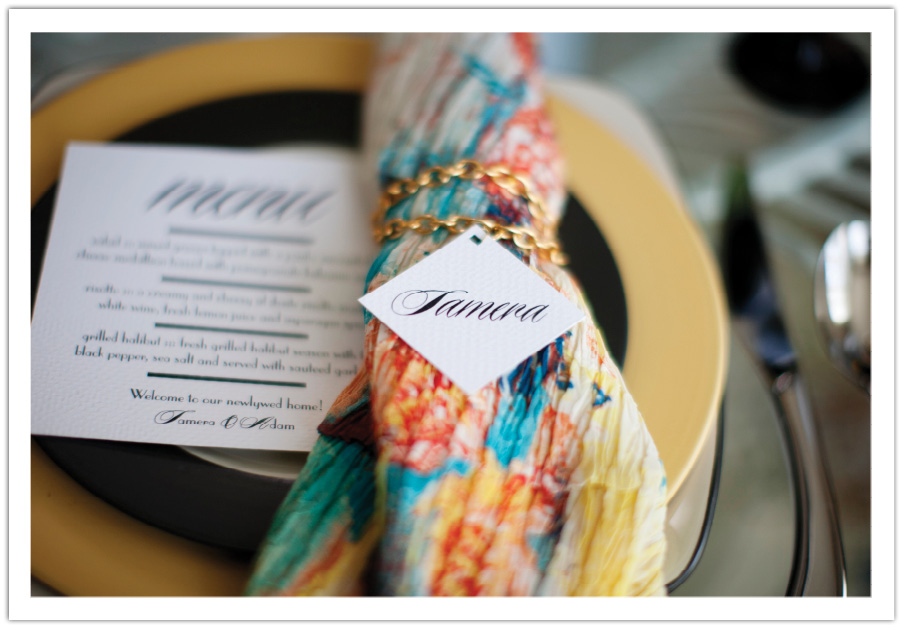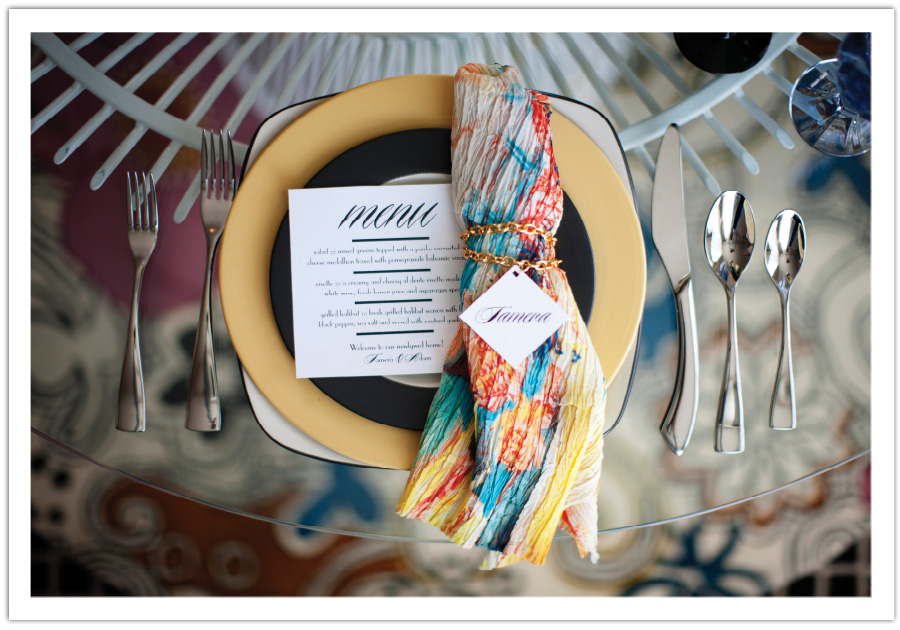 Event Design & Styling by Alchemy Fine Events & Invitations
Menus & place cards by Alchemy Fine Events & Invitations
Flowers by Isari Flower Studio
Table and Rug rentals by Form Decor
Venue The Chamberlain West Hollywood
Table settings by Noritake
Photography by Alexa Miller of Bright Bird Photography

Read More »