Alchemy Fine Events presents their 3rd Ibiza Wedding Collection Design for Bonder & Co.
Last but not least, we are exited to present to you our third design of our luxury Ibiza Beach Wedding Collection for Bonder & Co.With these preset designs brides are offered the simplicity of having a luxury beach wedding in Ibiza all planned and created for them including catering, venue and entertainment.
EL Cielo IBIZA Wedding Collection
For the more romantic and ethereal bride we created the El Cielo Ibiza wedding. El Cielo features lots of white with soft colors and textures including periwinkle, soft pinks and peaches. Inspired by the white island of Ibiza itself as well as the gorgeous azul sky above it, El Cielo is bright and fresh with a seemingly ease of a floating cloud or fluttering butterfly.
CEREMONY
Our El Cielo (the sky or heaven in Spanish) look captures raw wood with a Spanish lace alter, floating butterfly's and textural flowers in white and pale pinks with pops of texture and fragrance in the form of dripping jasmine and tuberose. Spanish elements including colored glass and lanterns add character and color while the lucite ghost chairs allow guests to admire the view without distracting the view.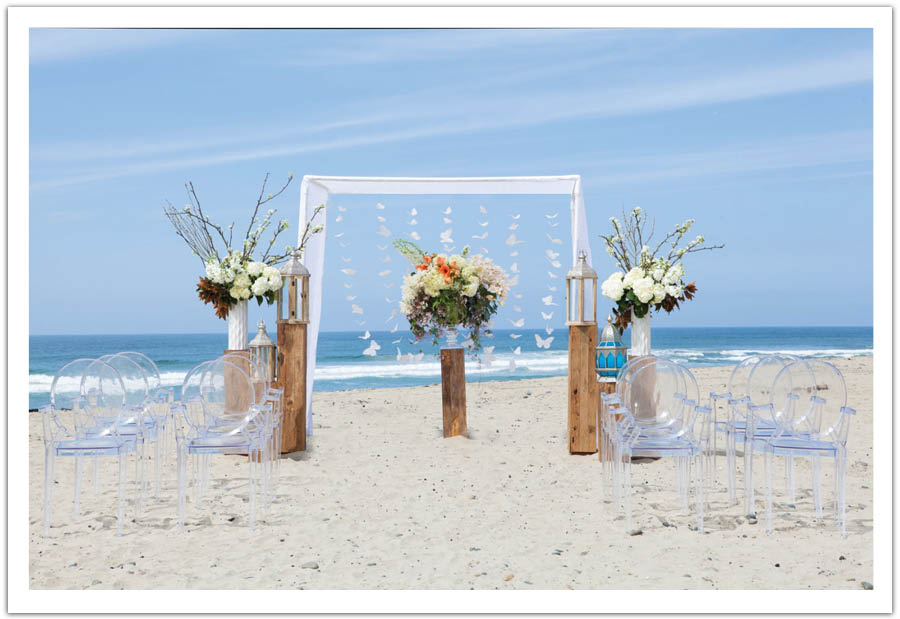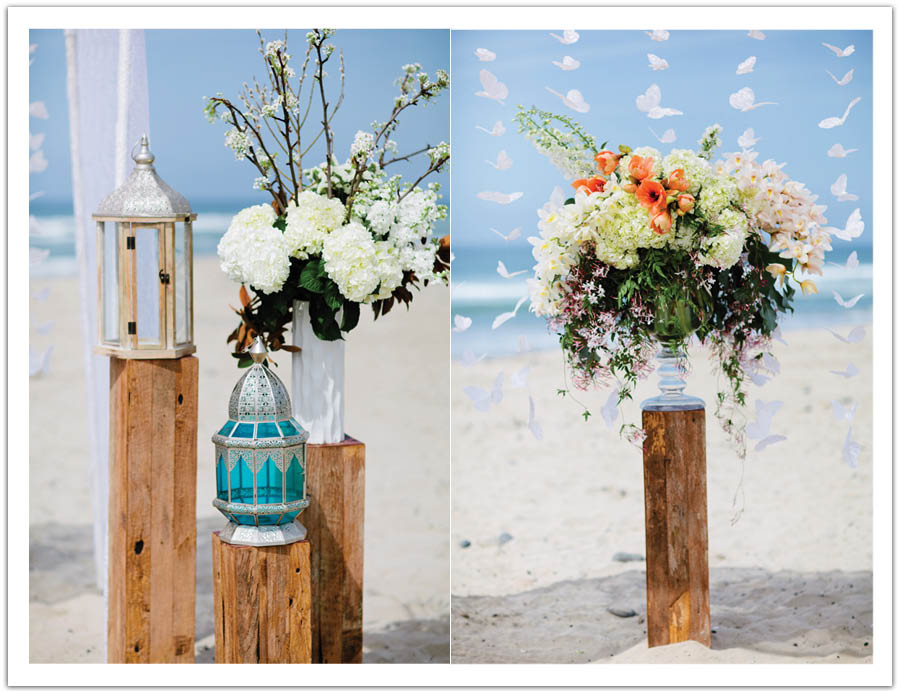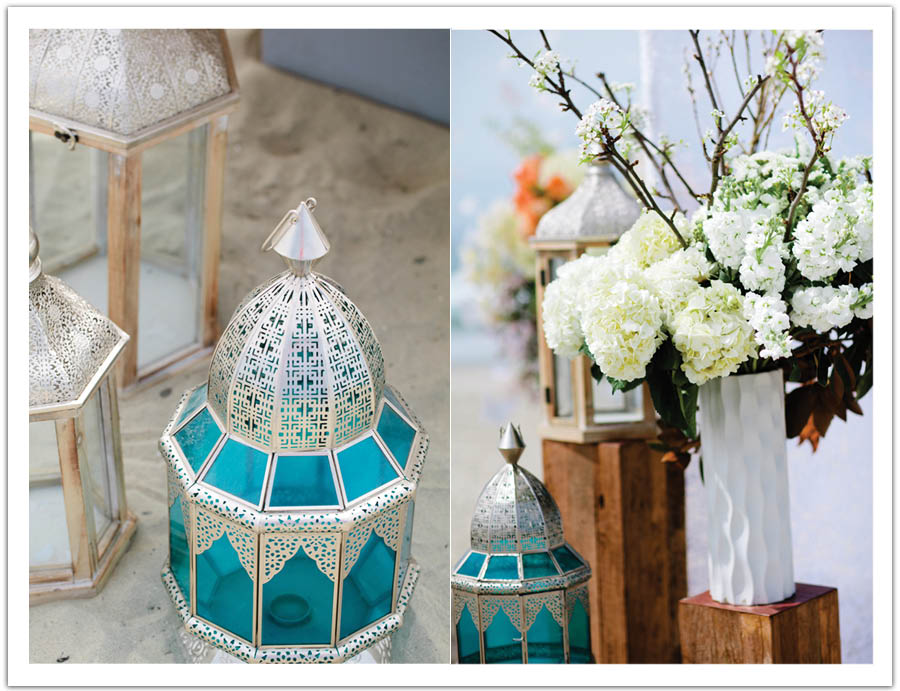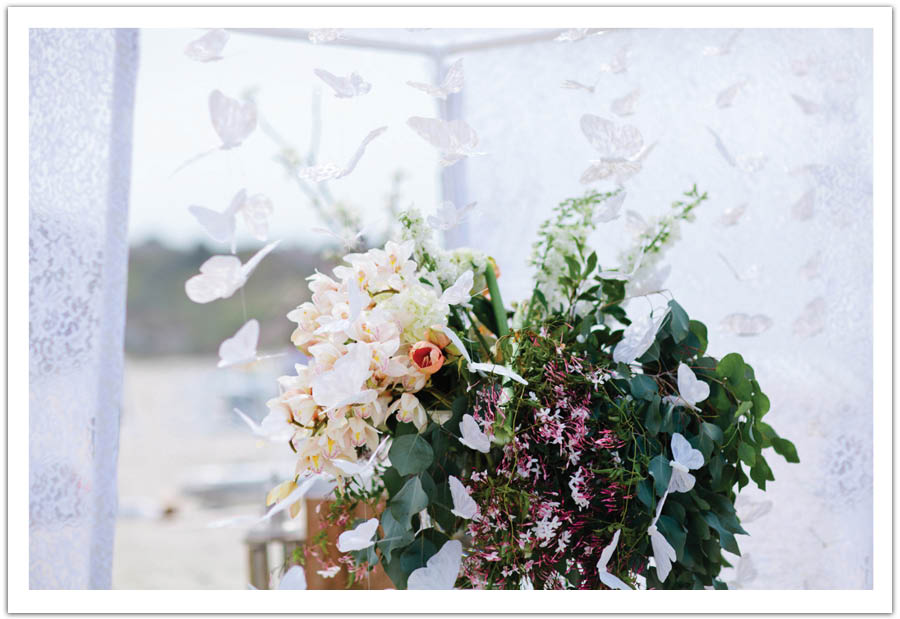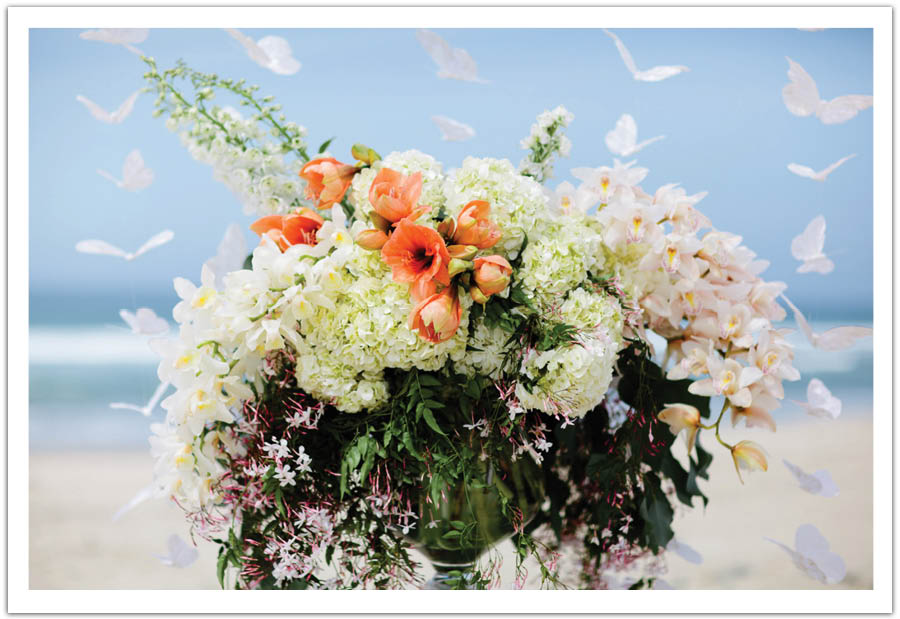 The BOUQUET

Soft and romantic creamy roses and white garden roses and lisianthus are surrounded by peach tulips and pale green eucalyptus leaves wrapped in a vintage lace trim.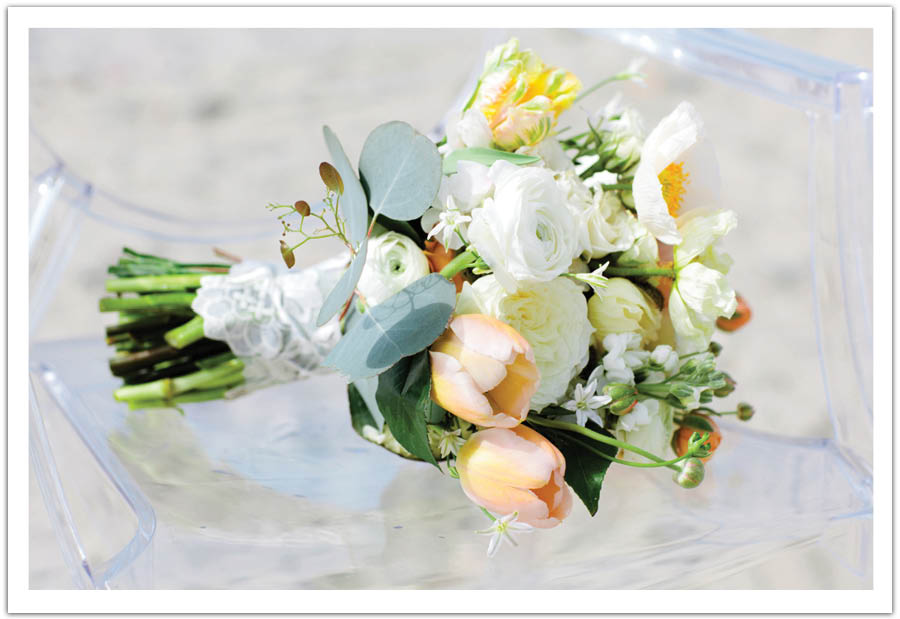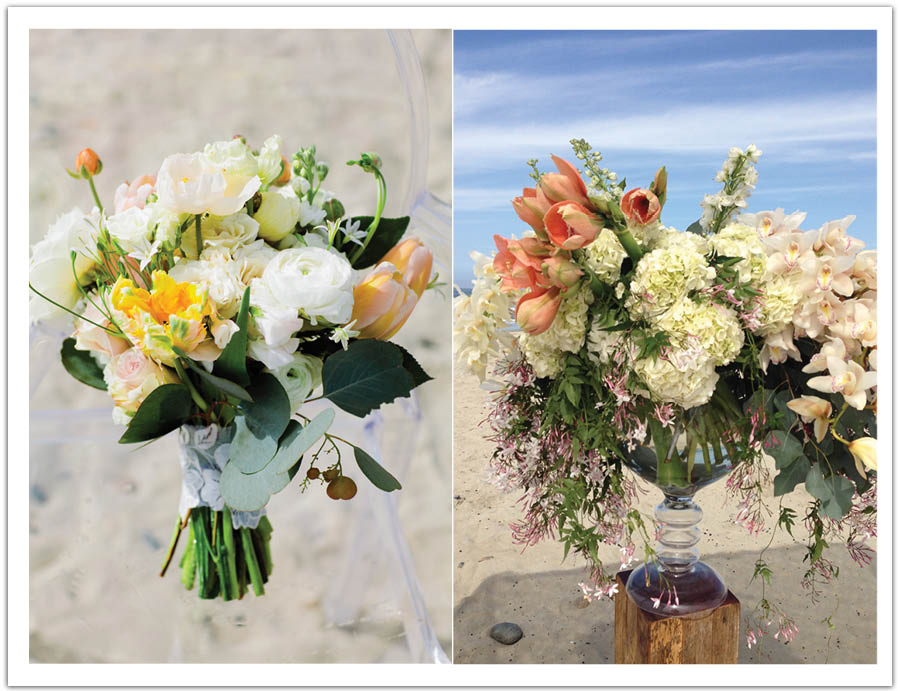 THEÂ  TABLESCAPE
For the El Cielo Ibiza wedding table design we wanted a seemingly floating appearance of soft, romantic flowers, butterflies and soft blues to replicate the colors of the sky and clouds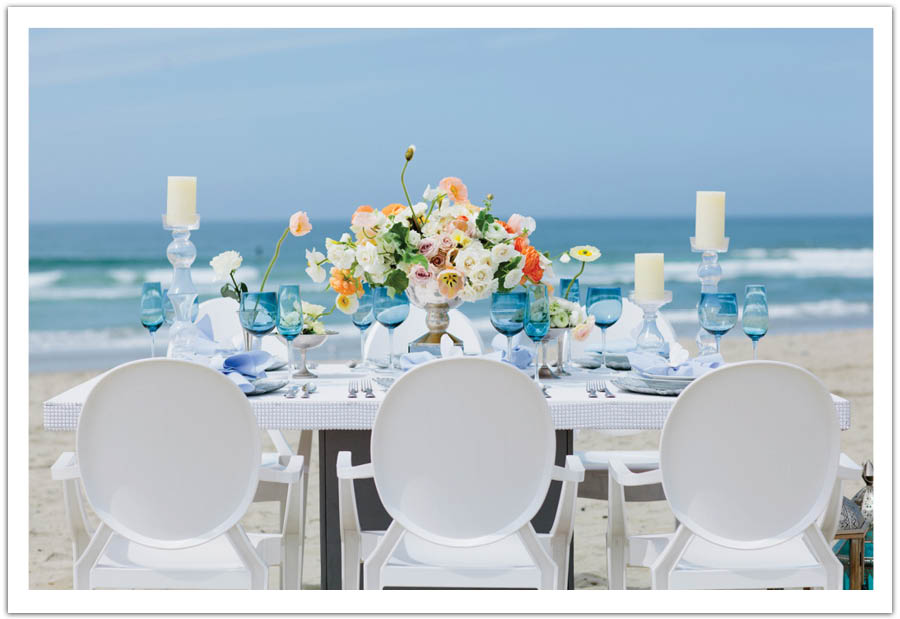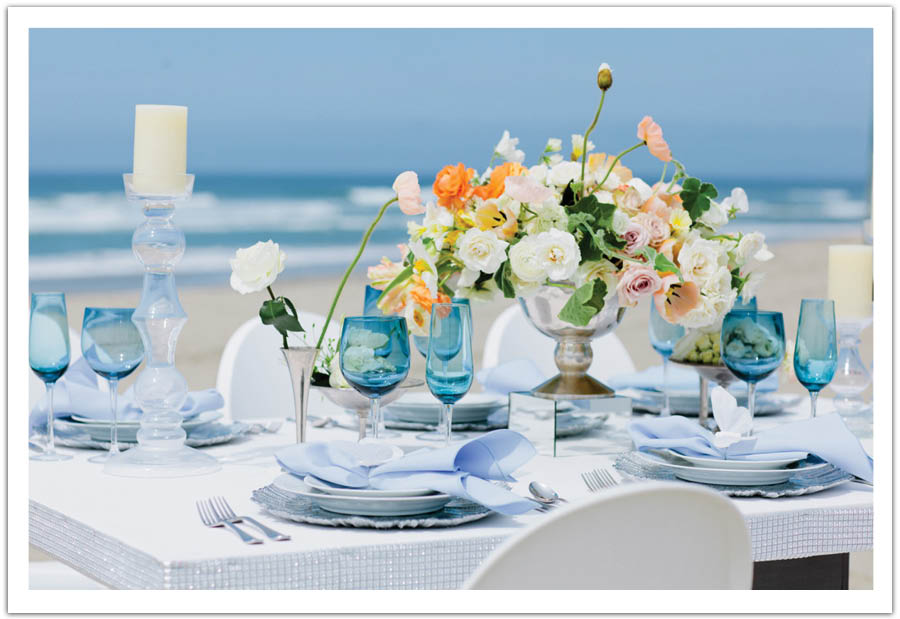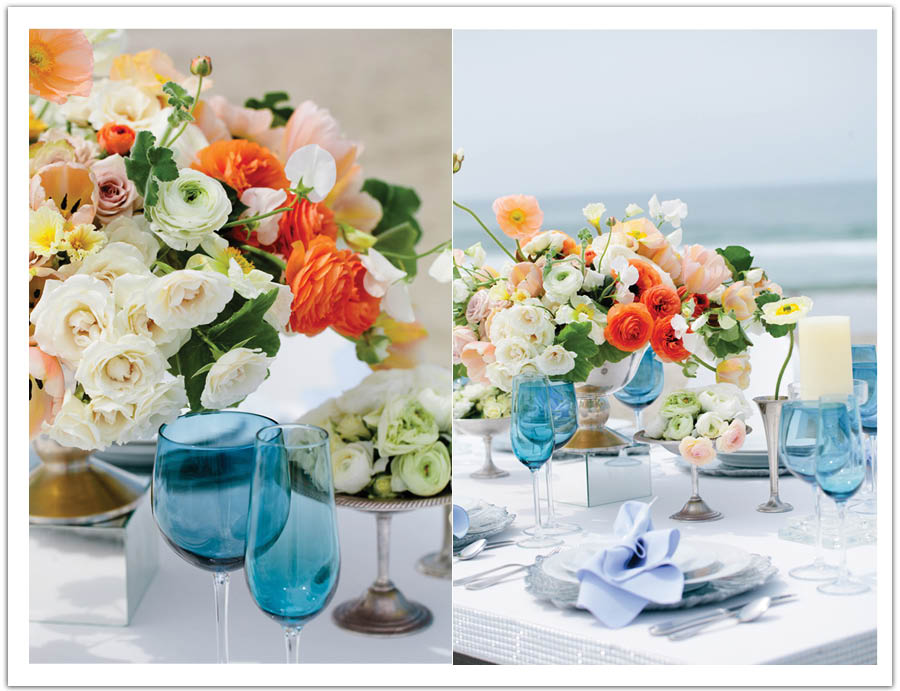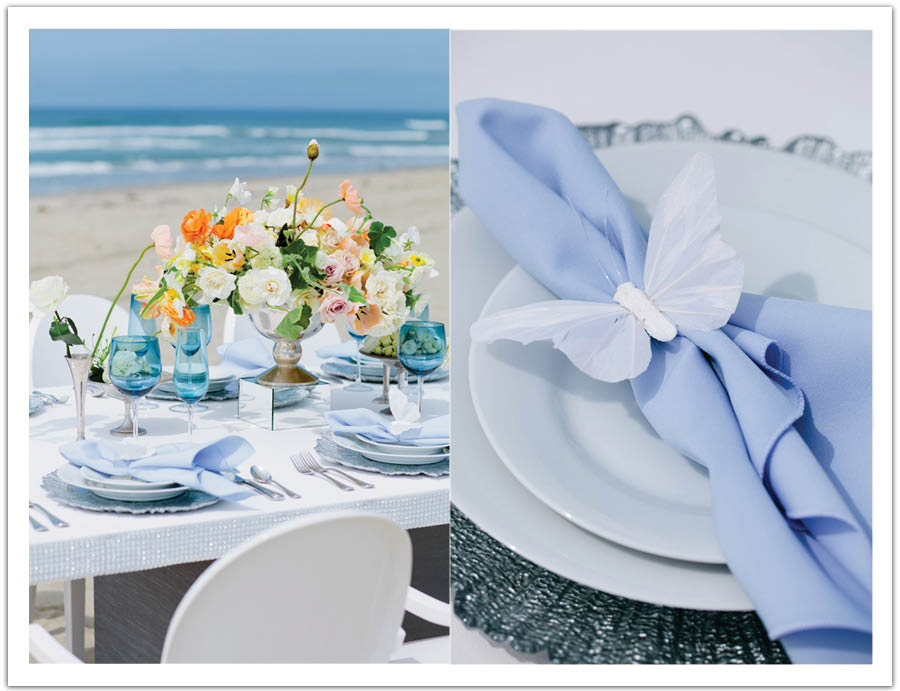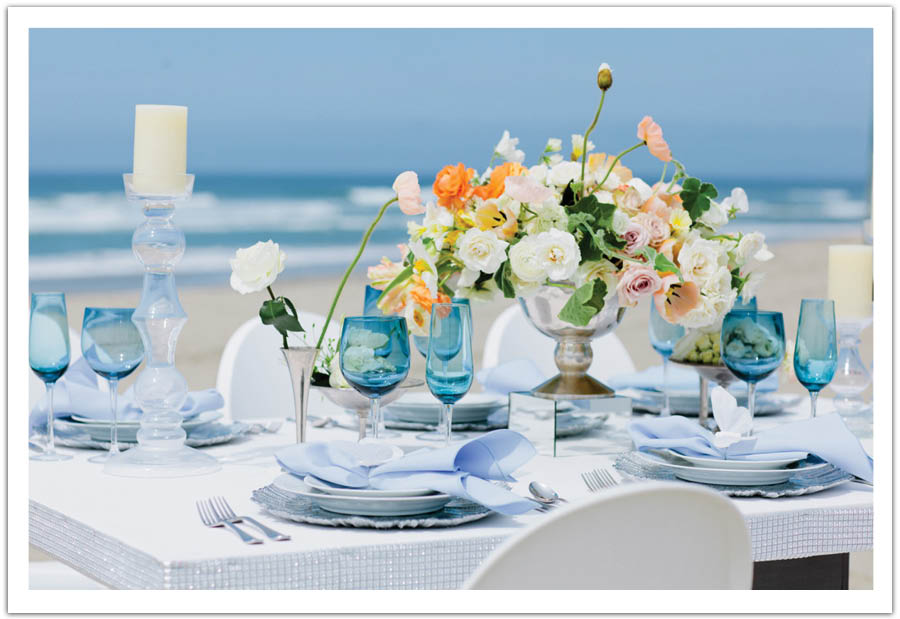 Design & Styling by Alchemy Fine Events for Bonder & Co.
Photography by SLS Studios
Flowers by Isari Flower Studio
Read More »
A Modern Pastel Mexican Wedding at La Quinta Resort

With Cinco de Mayo a few days away we are so excited to finally share this pastel Mexican wedding we designed and created for a very special bride we absolutely adore. Justin Lee did an amazing job capturing the sentiments and details of this wonderful day. After meeting in Cabo San Lucas, then getting engaged followed by the surprise of their daughter Ava on the way, this darling couple kept putting the wedding on hold for life's big surprises. What makes this desert wedding so special is that they already had their beautiful family in place to witness this special day. With a softer pastel hued tone to romanticize it, we created a warm and welcoming fiesta for this couple, their friends and family to celebrate their love and family they had already created together.
With a more modern and updated pastel take on the classical Mexican styled wedding, we created an intimate boda not soon to be forgotten! This bespoke wedding was full of custom designs we created for the special couple including custom burlap and lace linens, throw pillows, custom furniture, drink umbrellas and laser cut menus just to name a few. Luna of Arrangements is a floral genius and created the most beautiful soft palette of  peaches and dusty sages with romantic blooms and succulents such as this to die for bouquet below.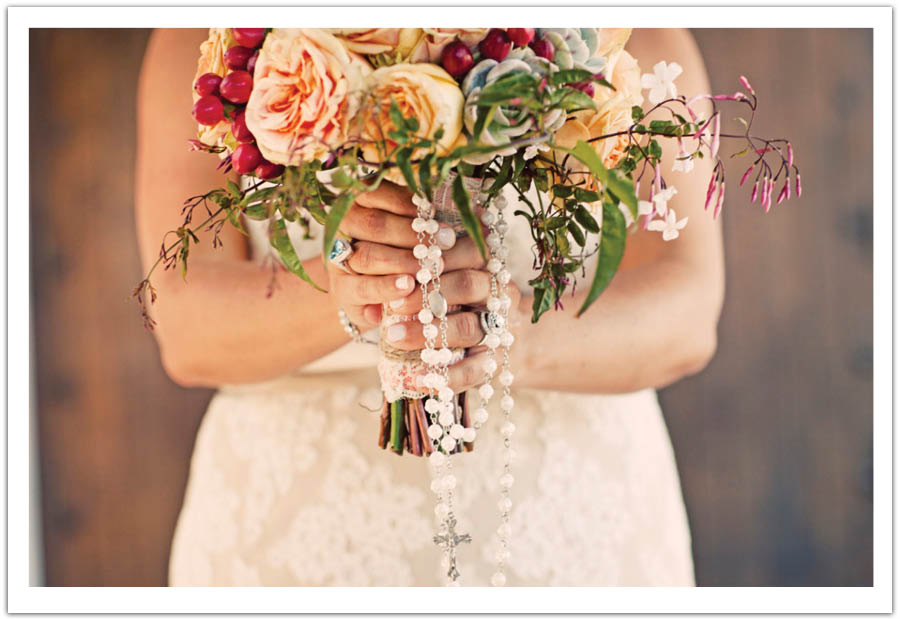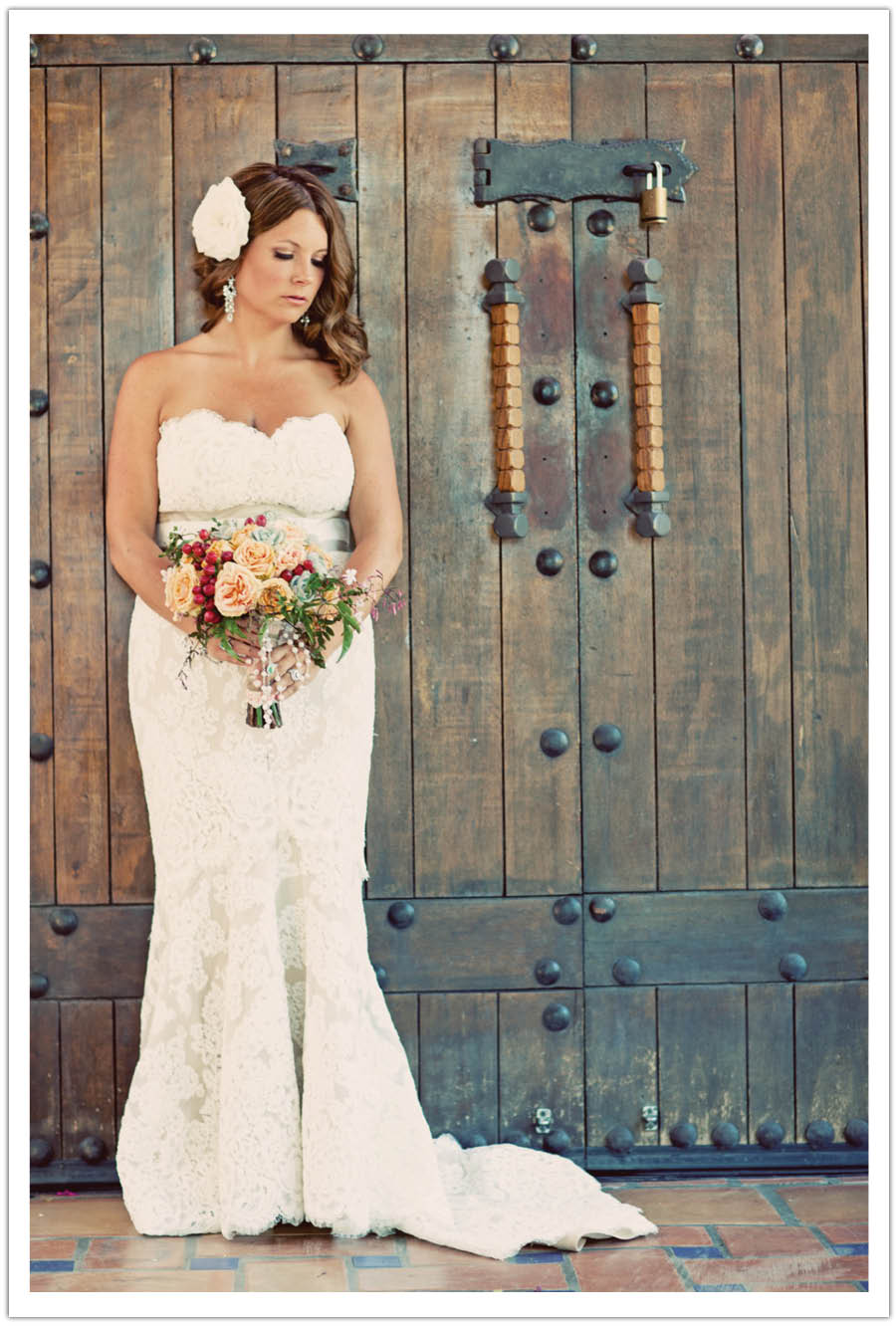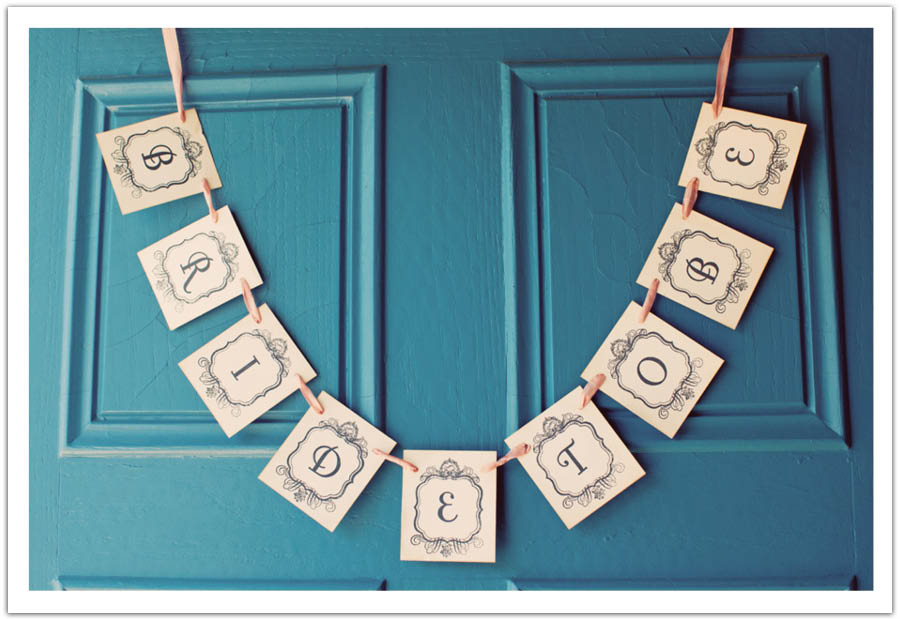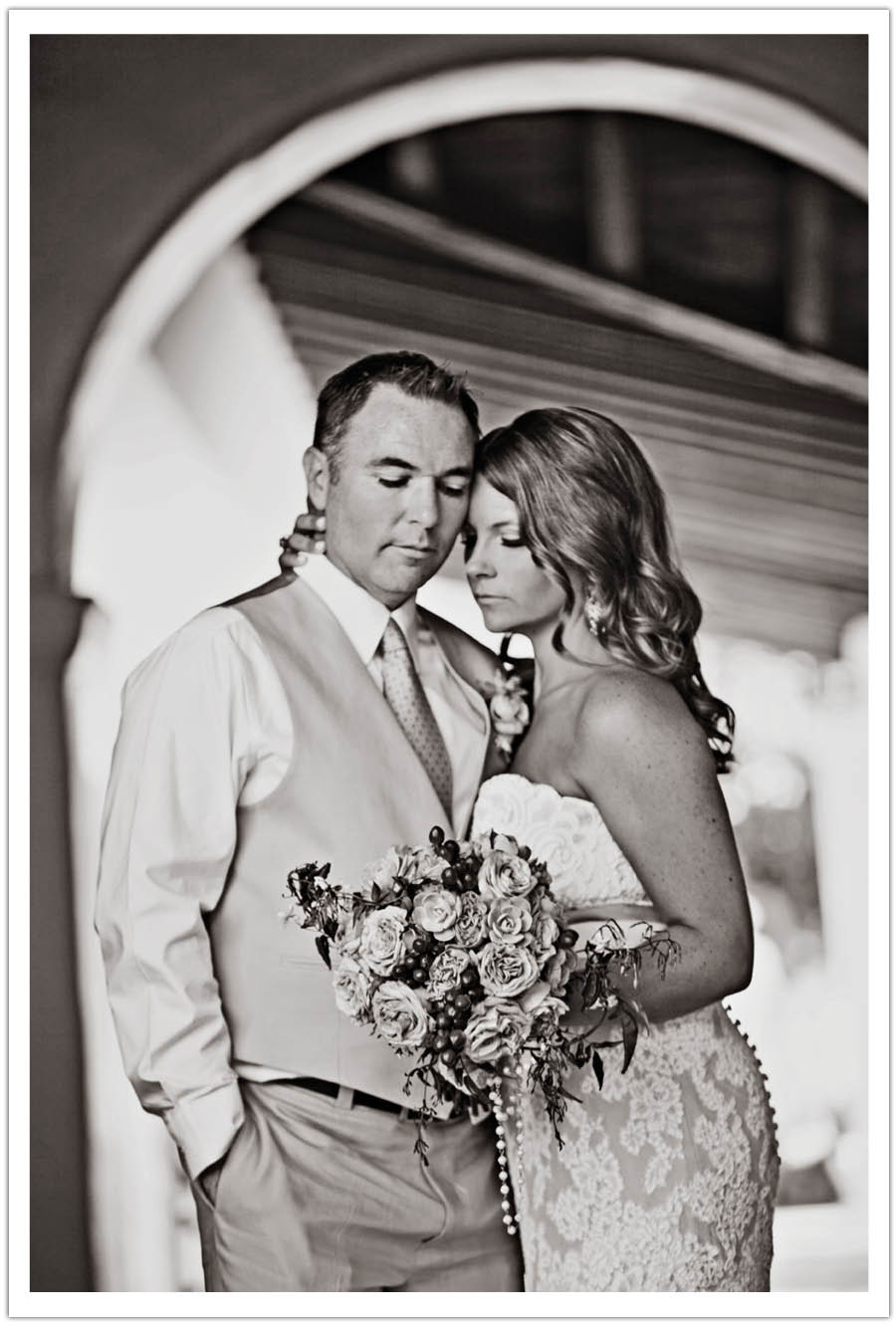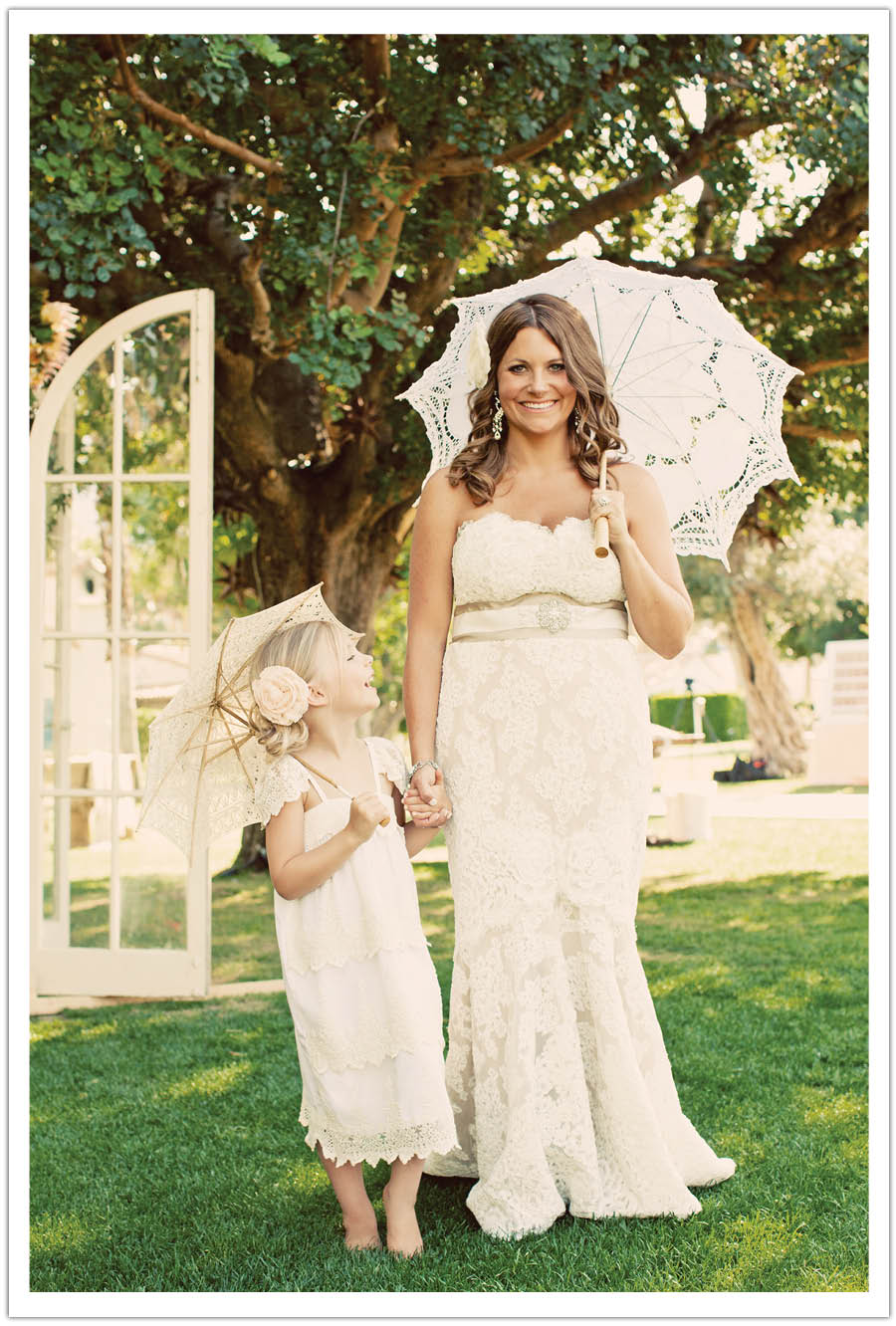 This stunning bouquet by Arrangements featured a rosary for good luck!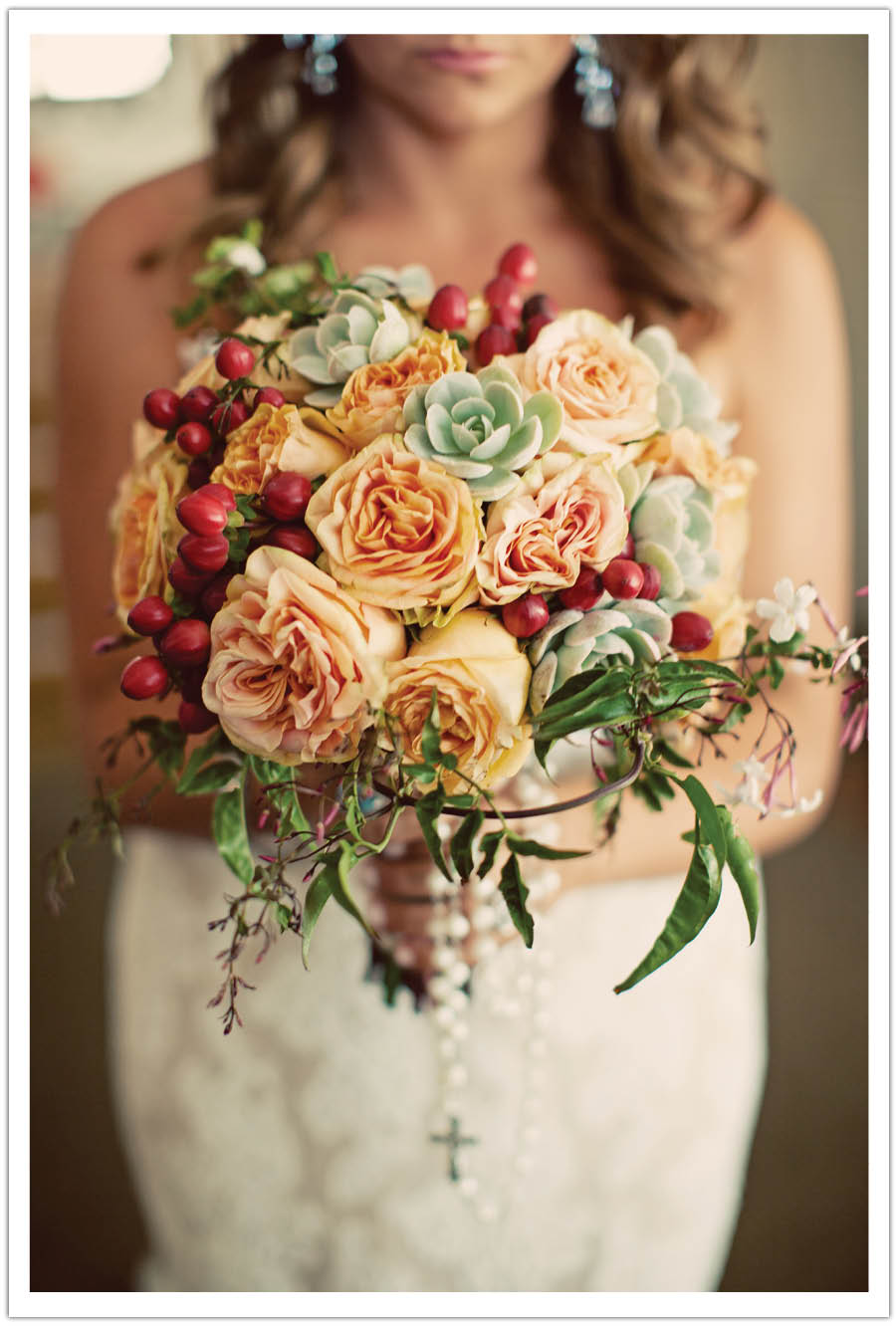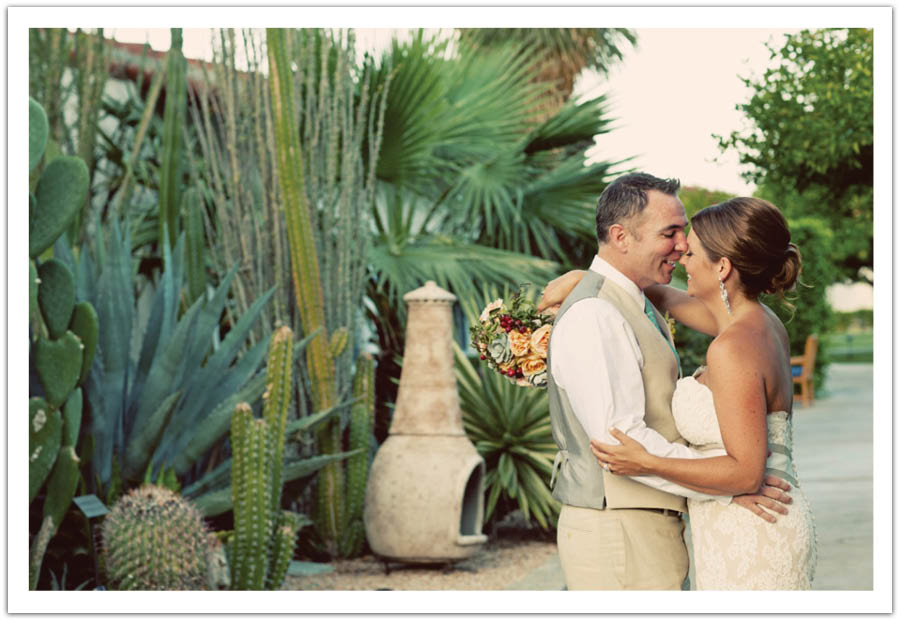 The couple's darling children making the way down the aisle before their mom.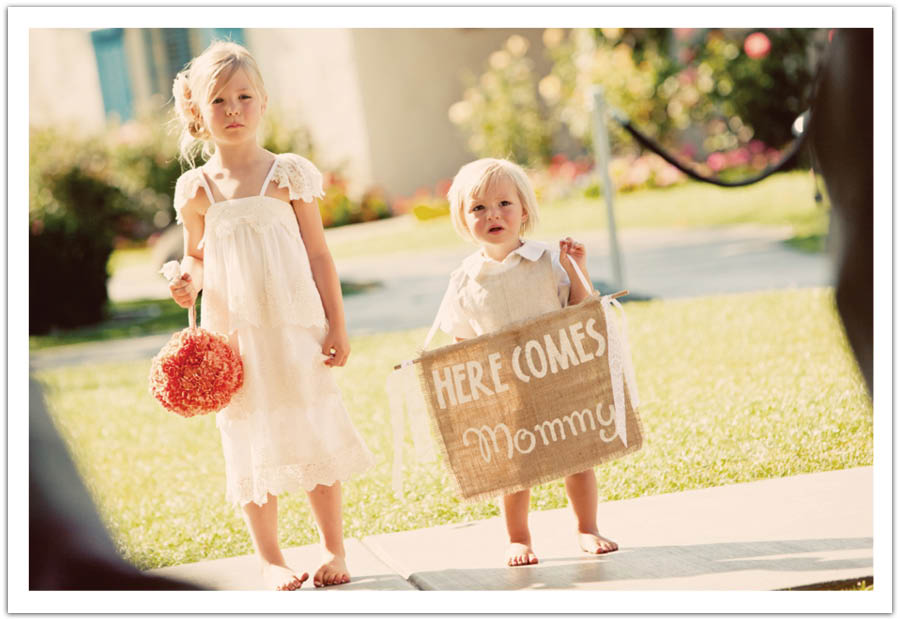 The couple wed underneath a vintage door frame with king proteas and floating peach roses in front of La Quinta's garden waterfall.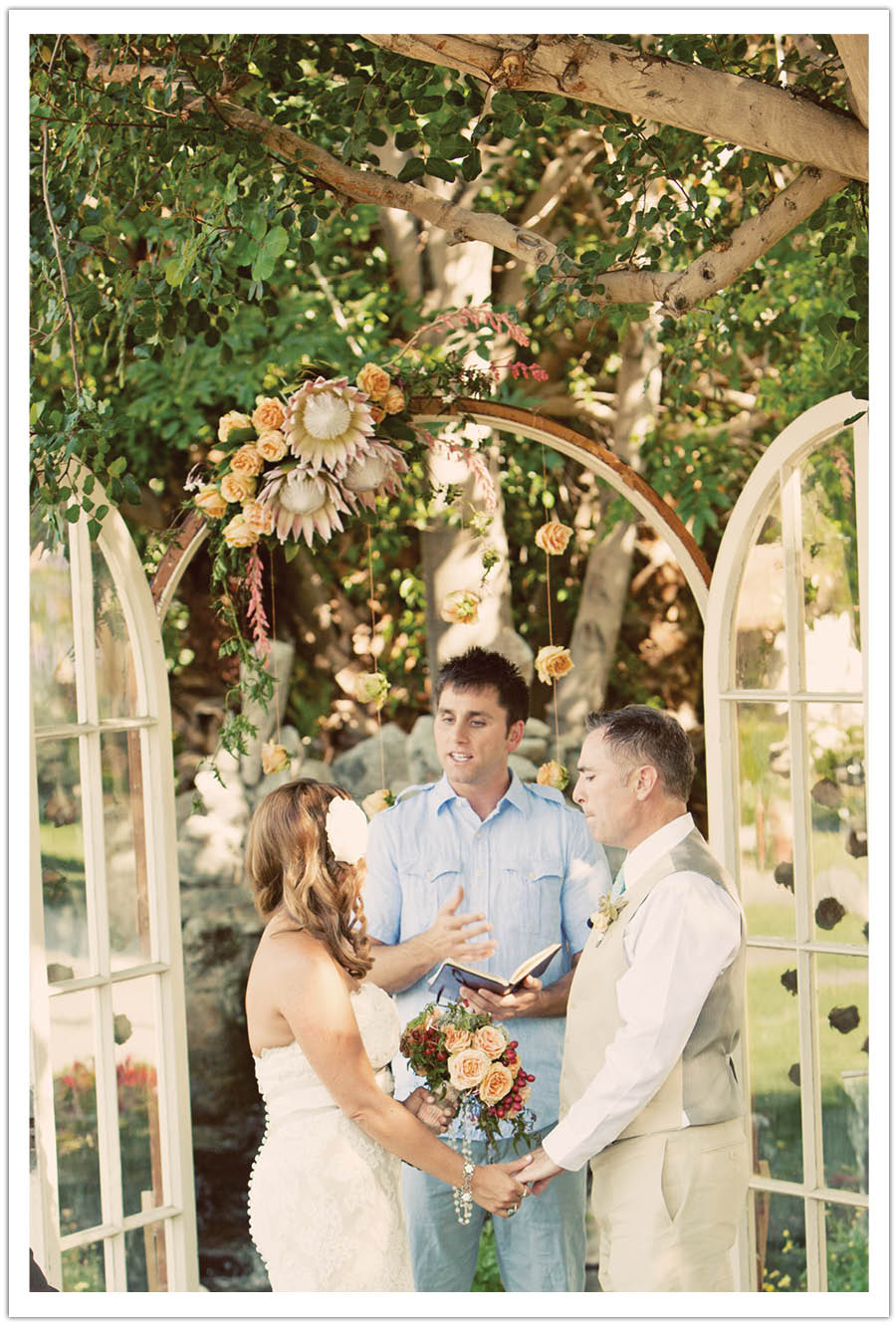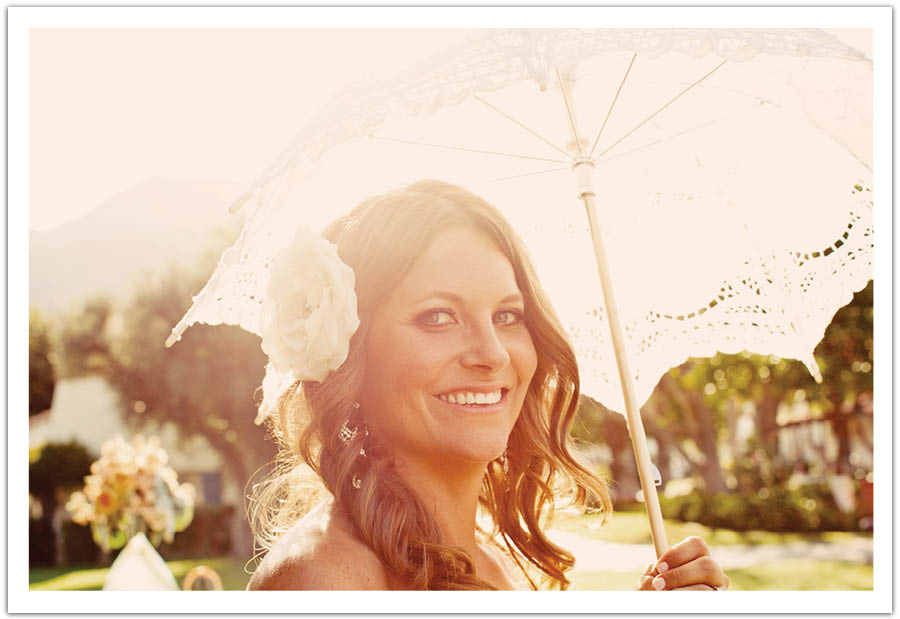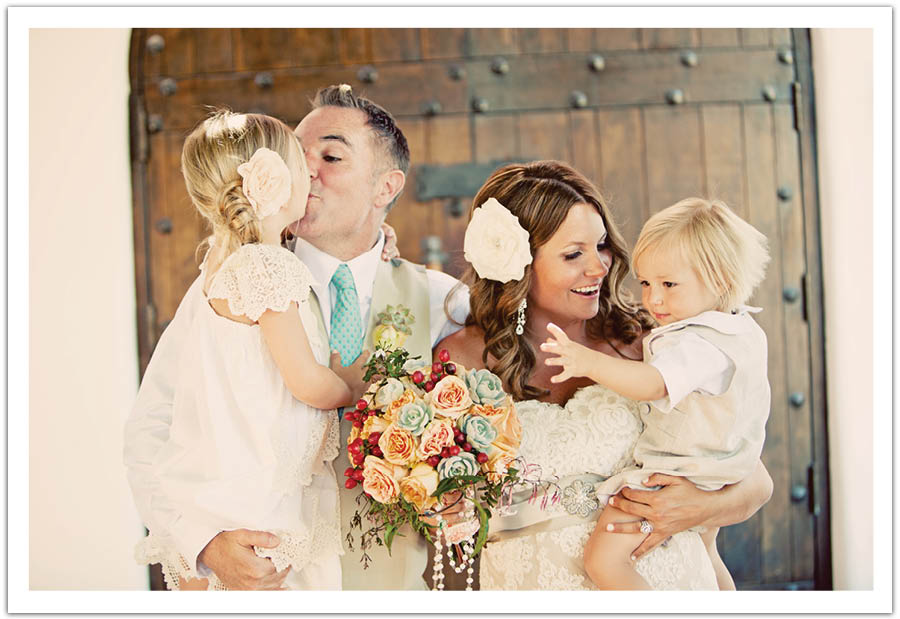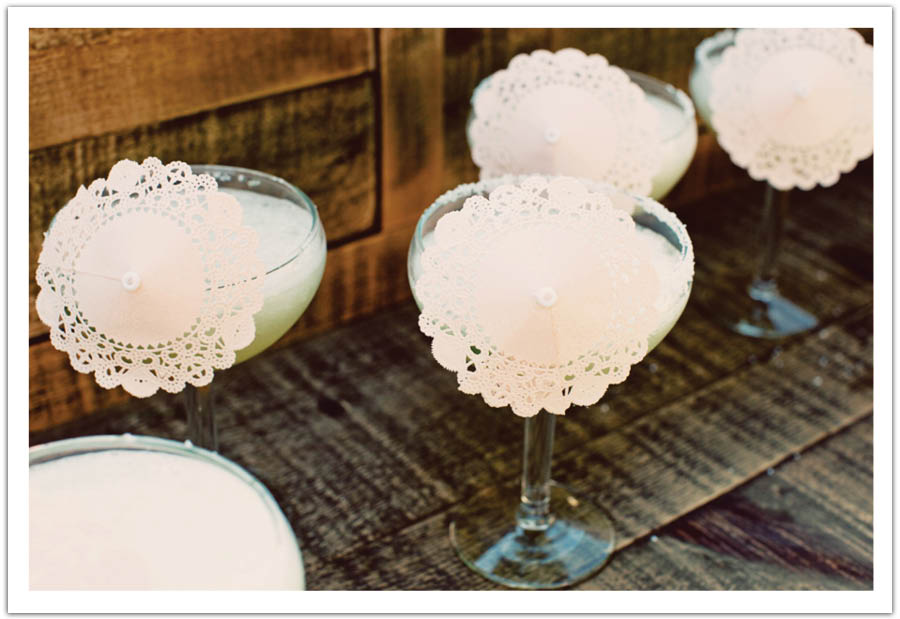 In lieu of paper escort cards we had saltillo tiles with calligraphy presented onto standing frames lined with burlap and lace we constructed.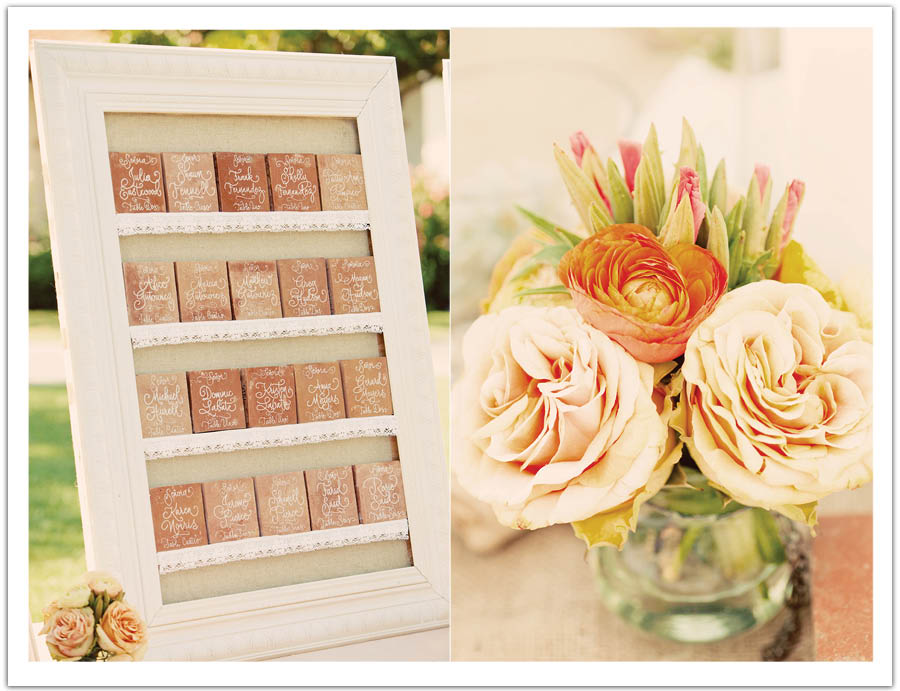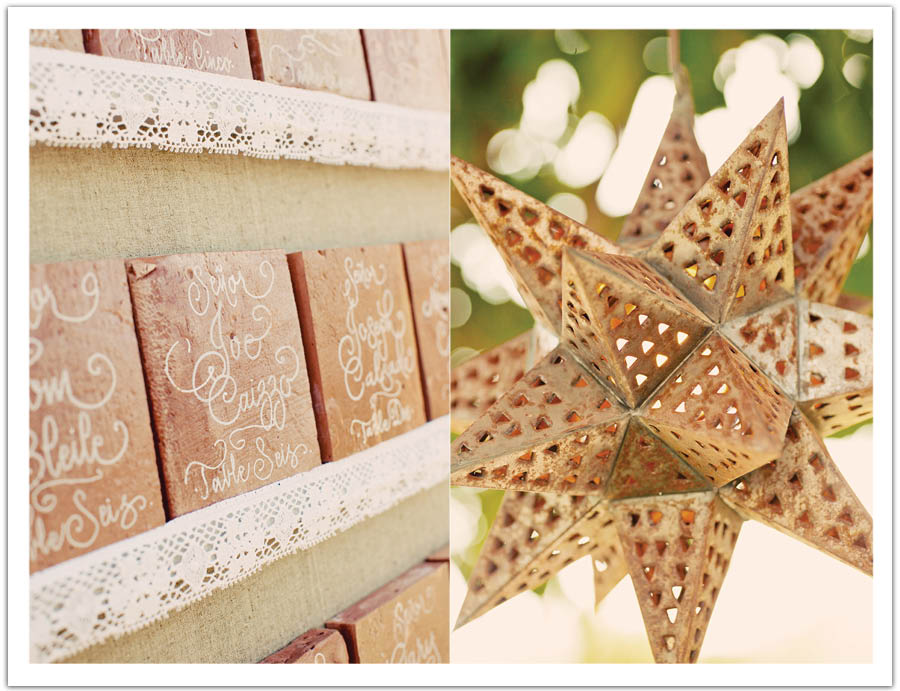 For a comfy place to lounge we created custom throw pillows lined in a peach silk with vintage doilies hand sewed onto them.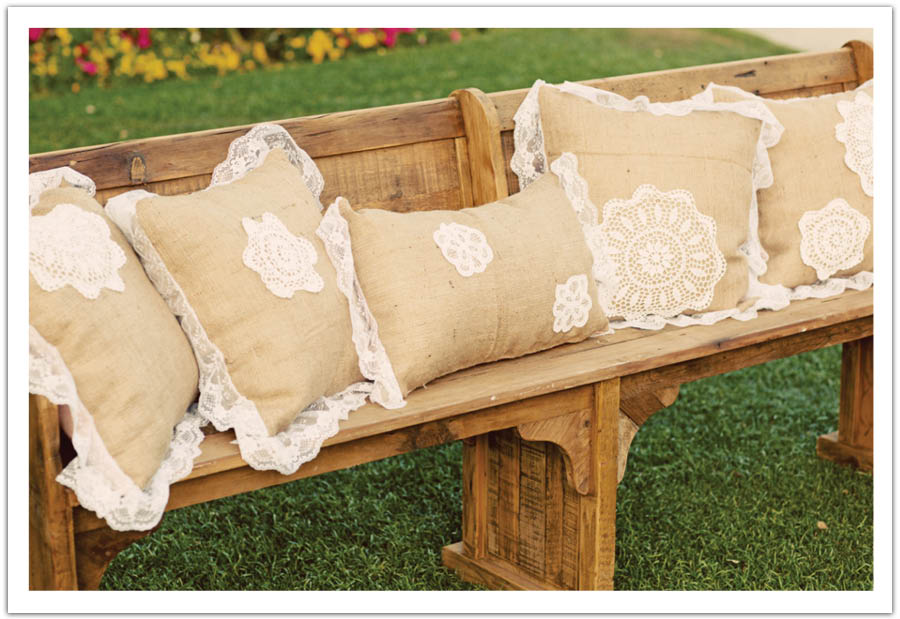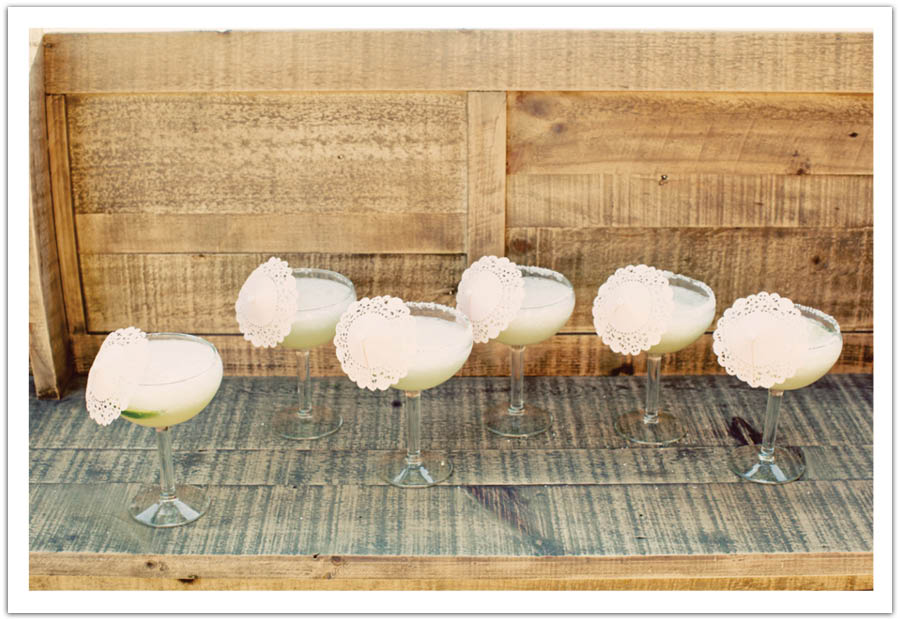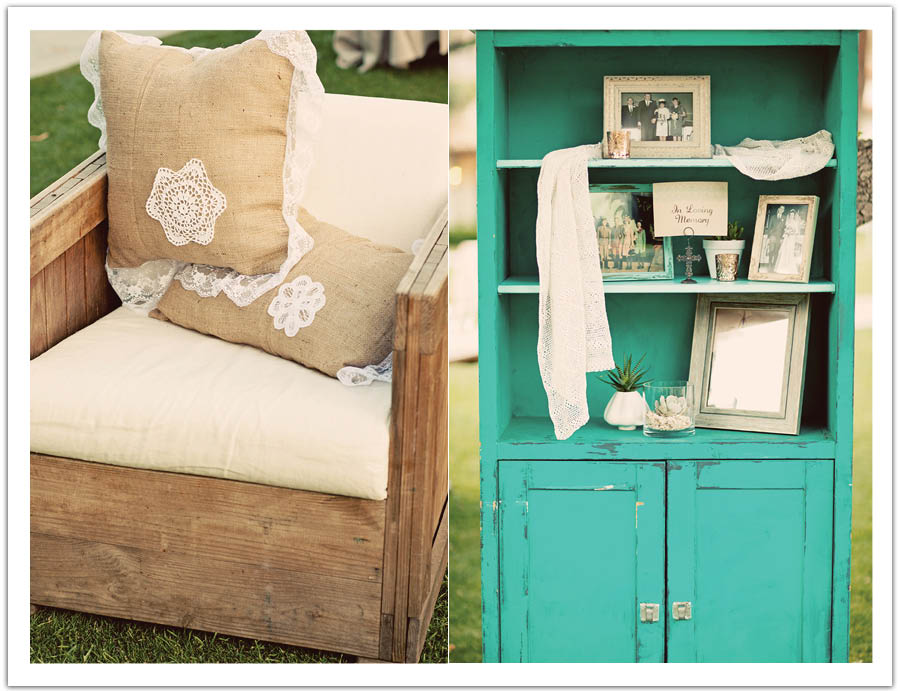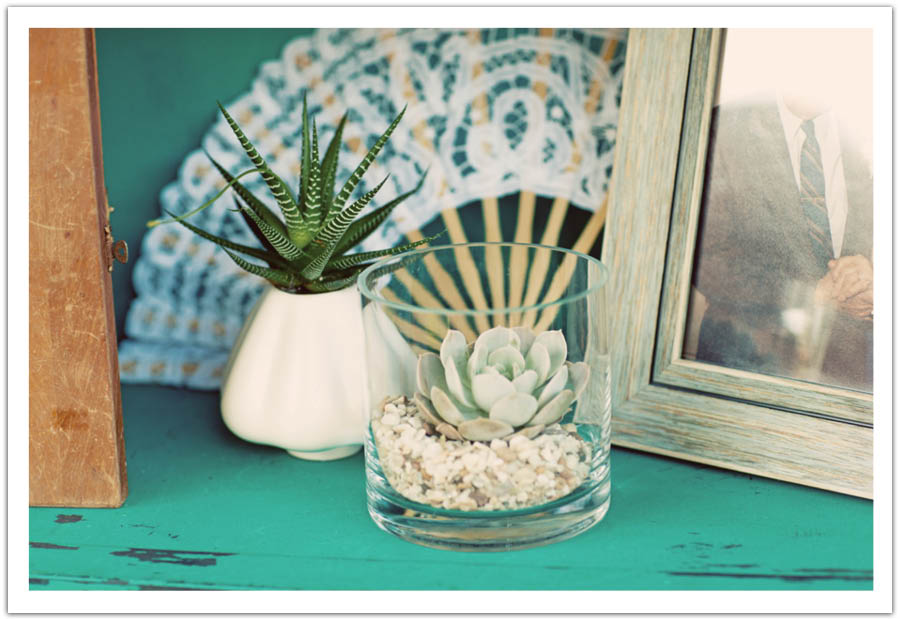 To celebrate the family members that were no longer with us we created a display of photos to pay tribute to.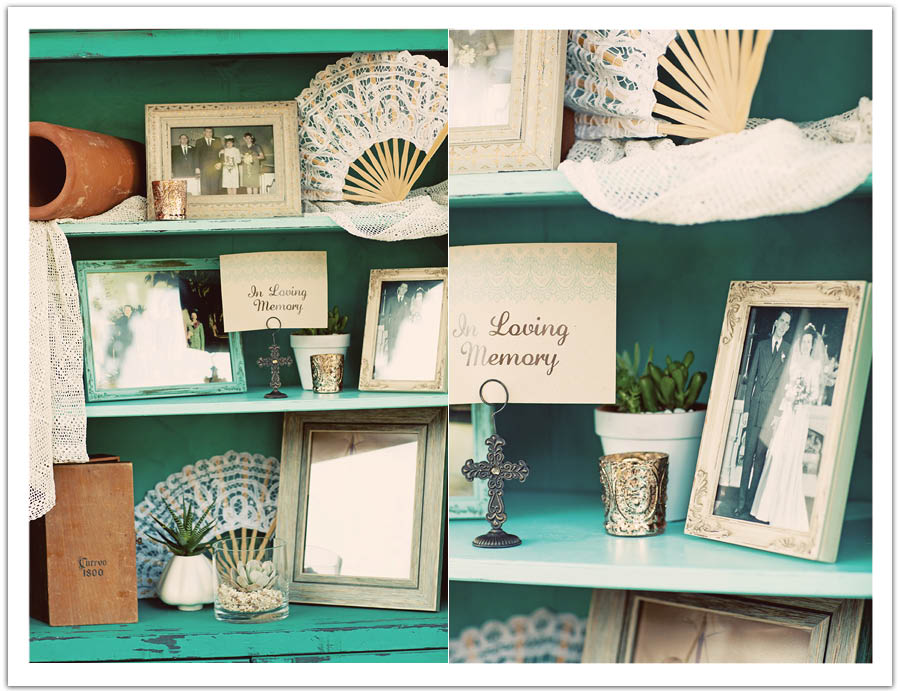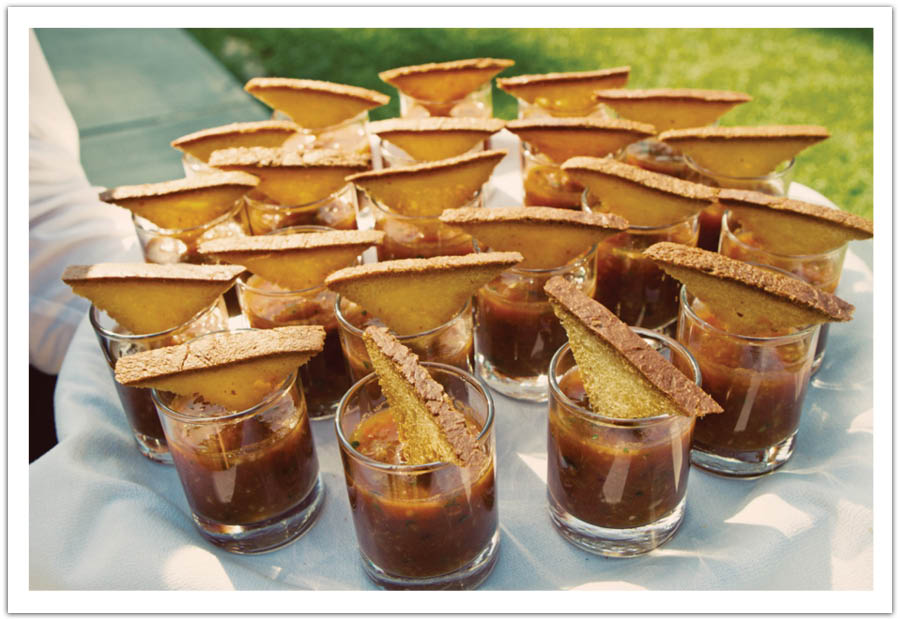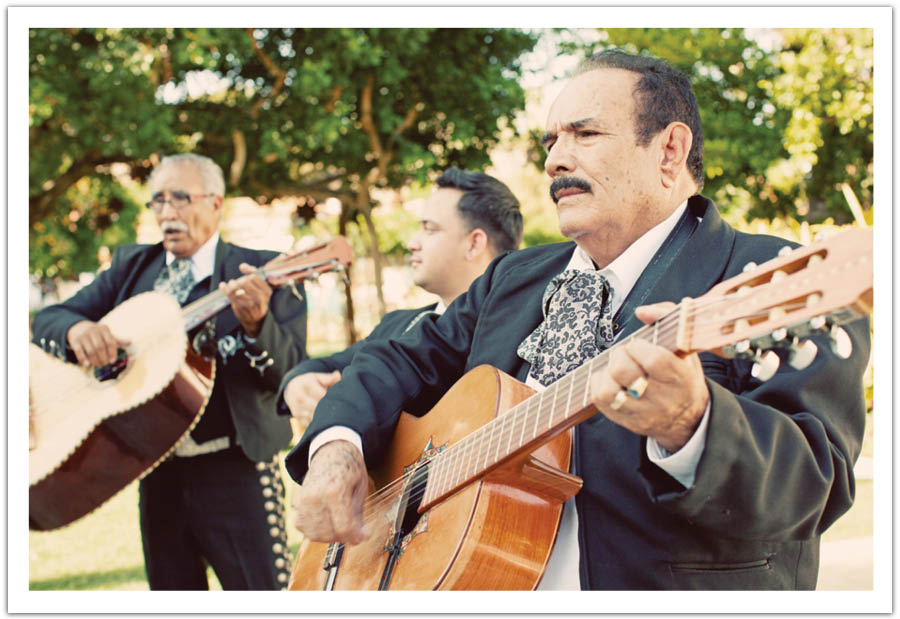 We created custom peach colored drink umbrellas for the perfect touch to these prickly pear margaritas.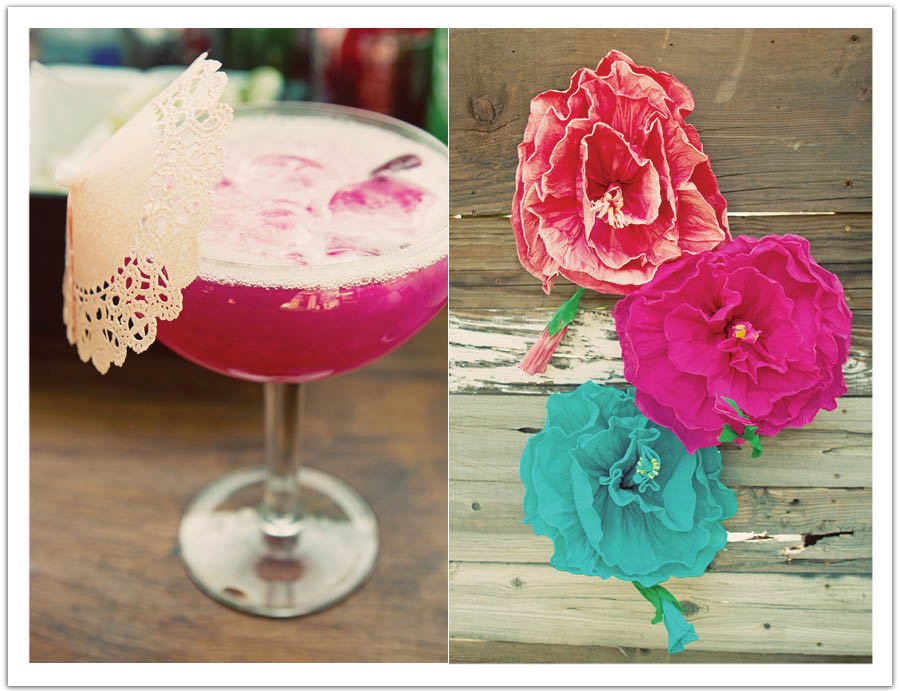 We created a custom backdrop with props for a great photo backdrop where guests would take photos with a vintage Poloroid camera for the couple to keep as a guest book.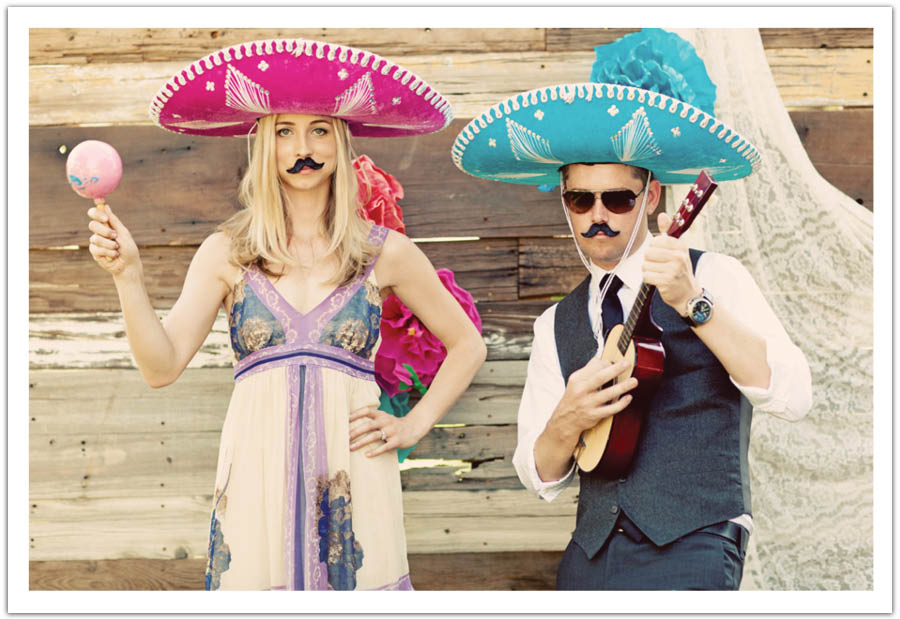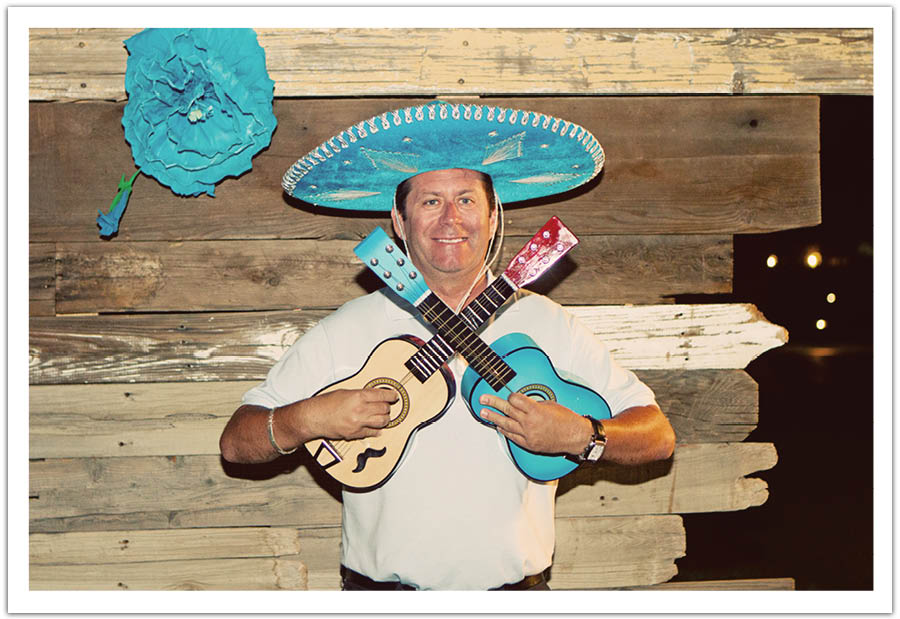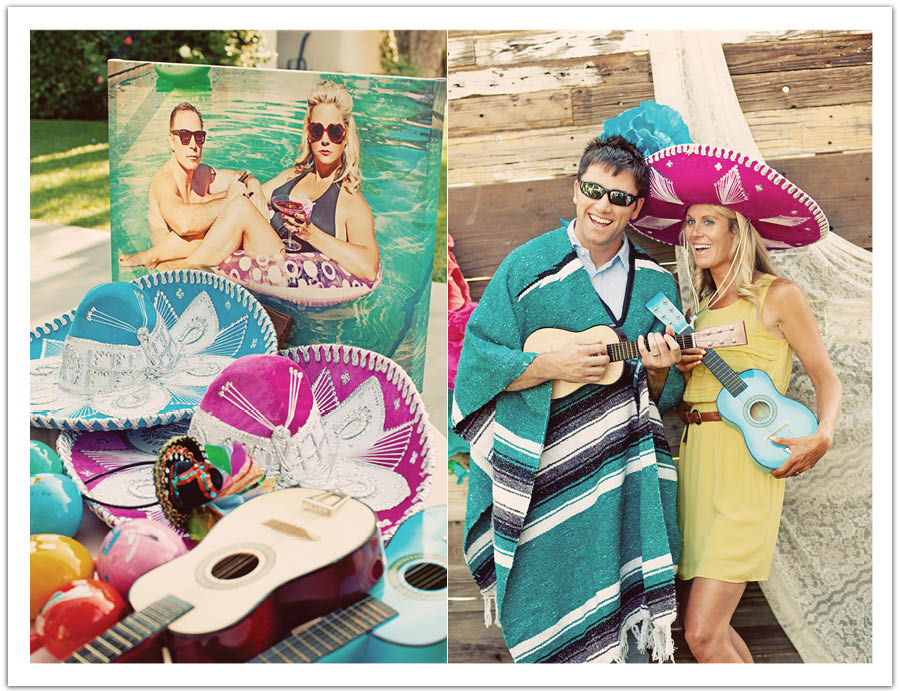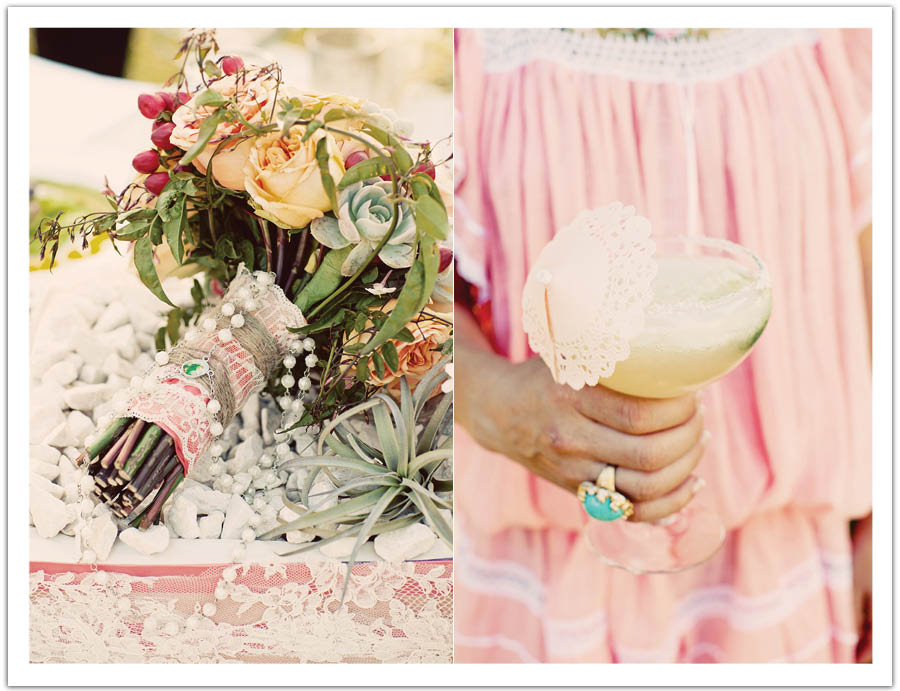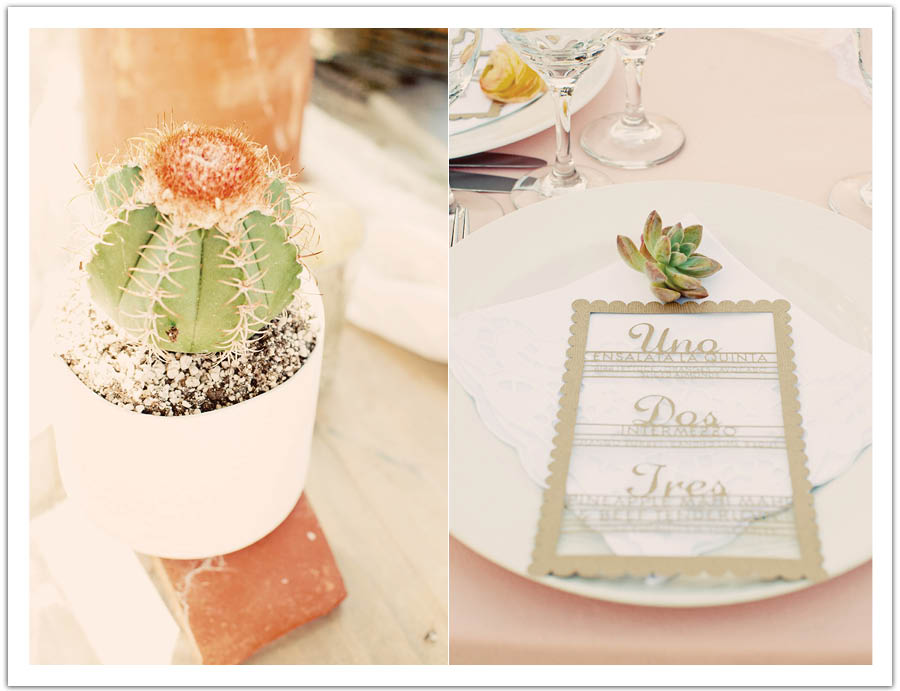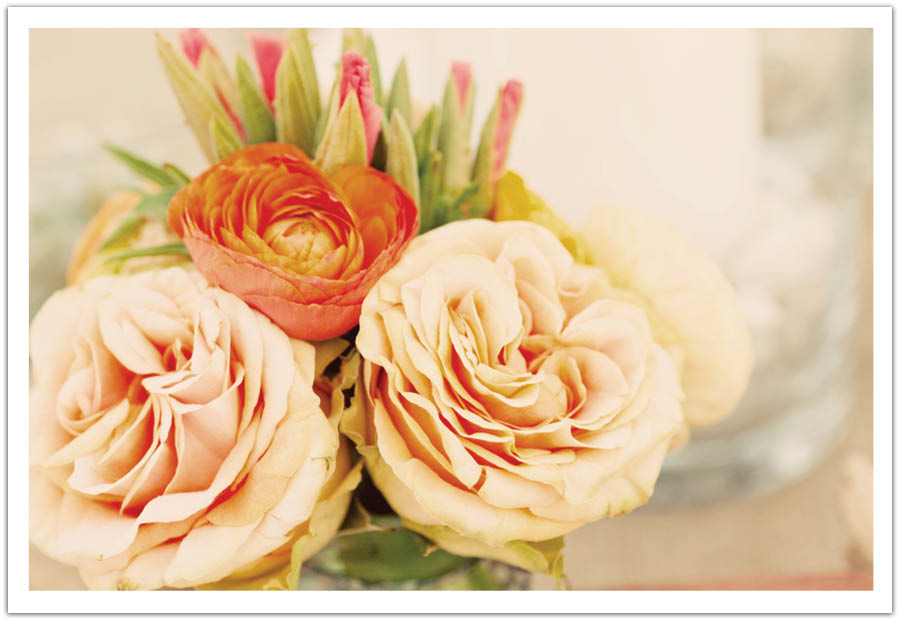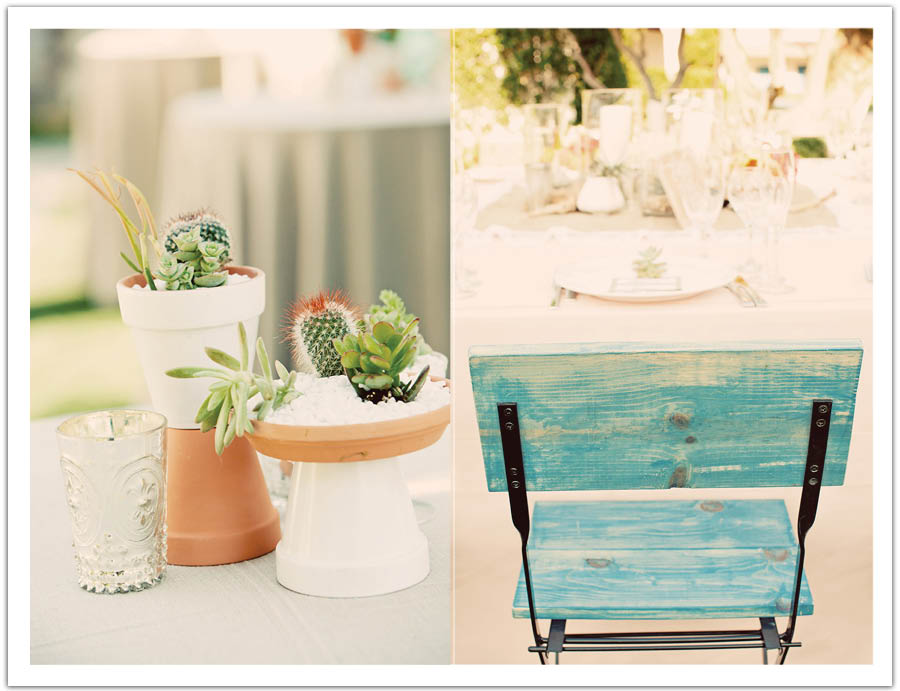 Laser cut menus on wood grained papers were featured on the place settings to tempt guests as the delights to come!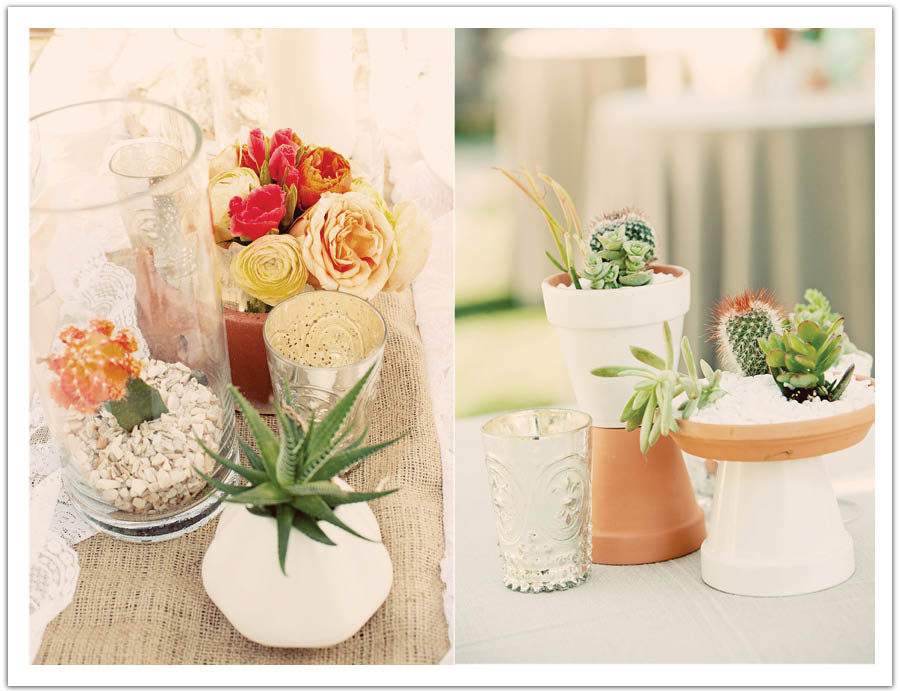 The custom burlap table runners were lined with Spanish lace and topped with hurricanes full of pebbles with succulents, cacti and soft-hued blooms perfect for a pastel Mexican wedding.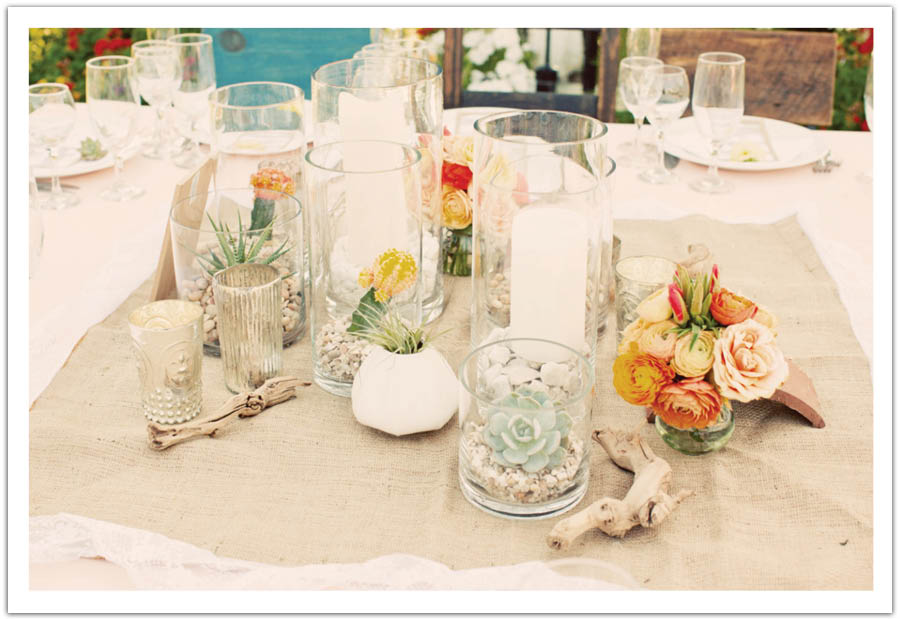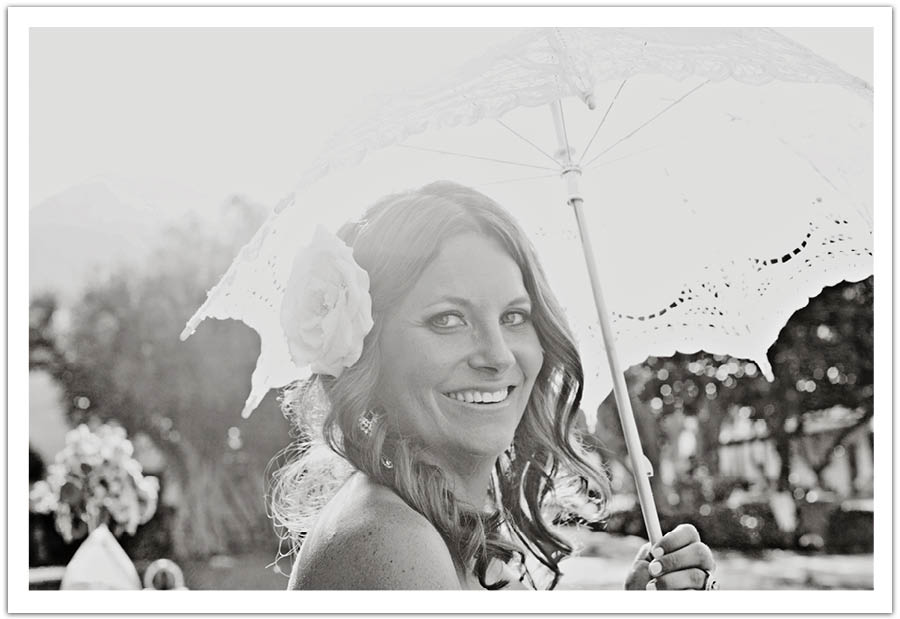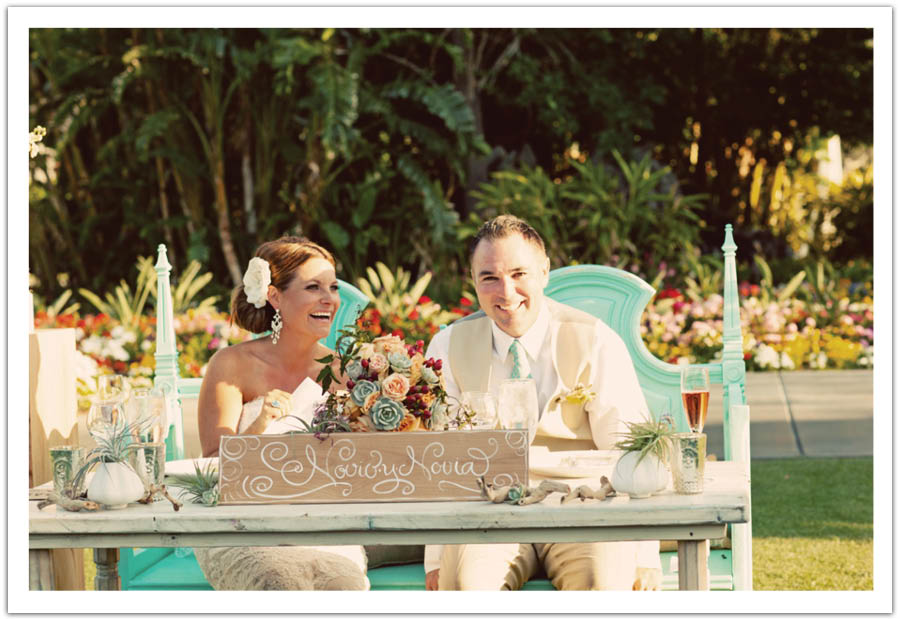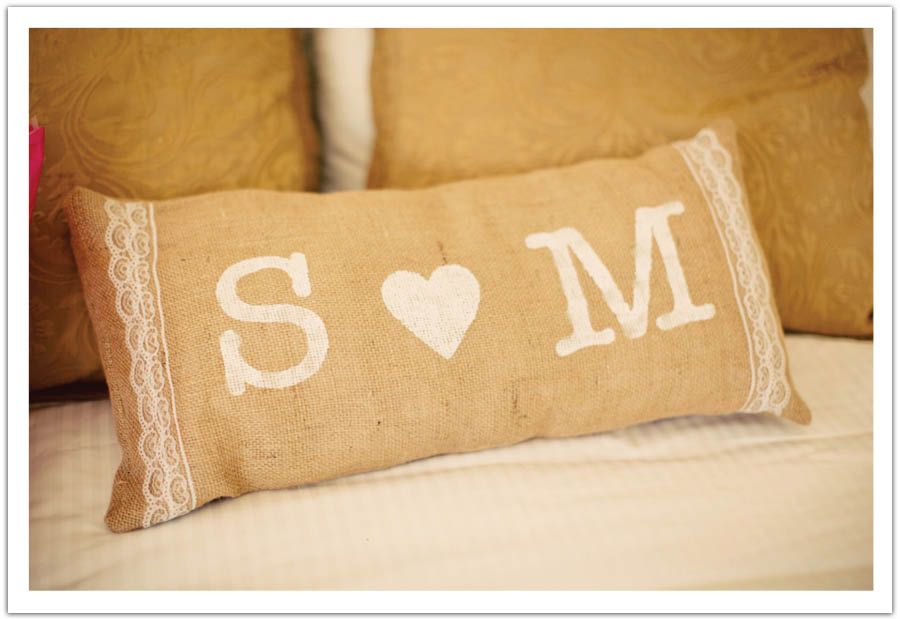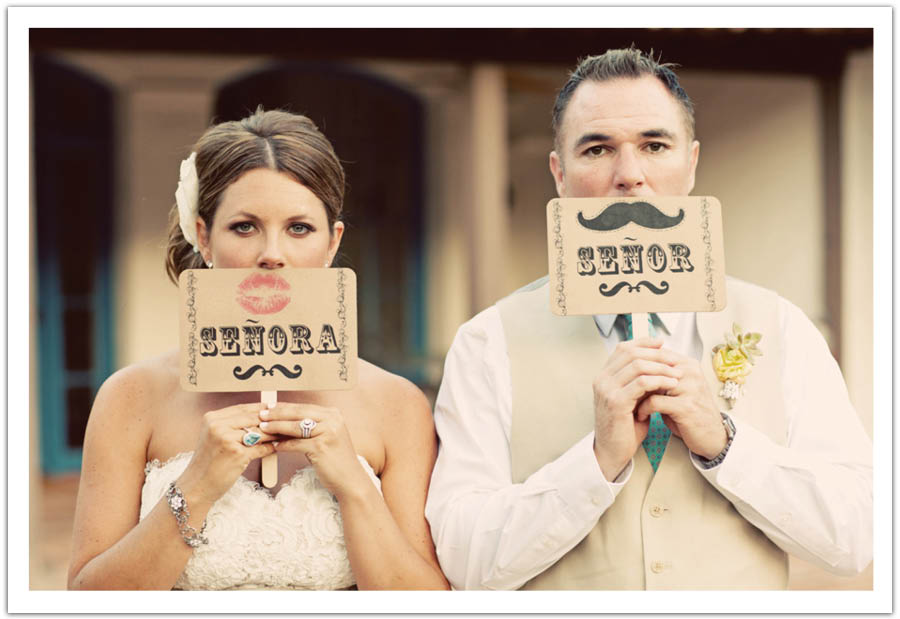 Vintage doors were used as a backdrop to this rustic dessert table.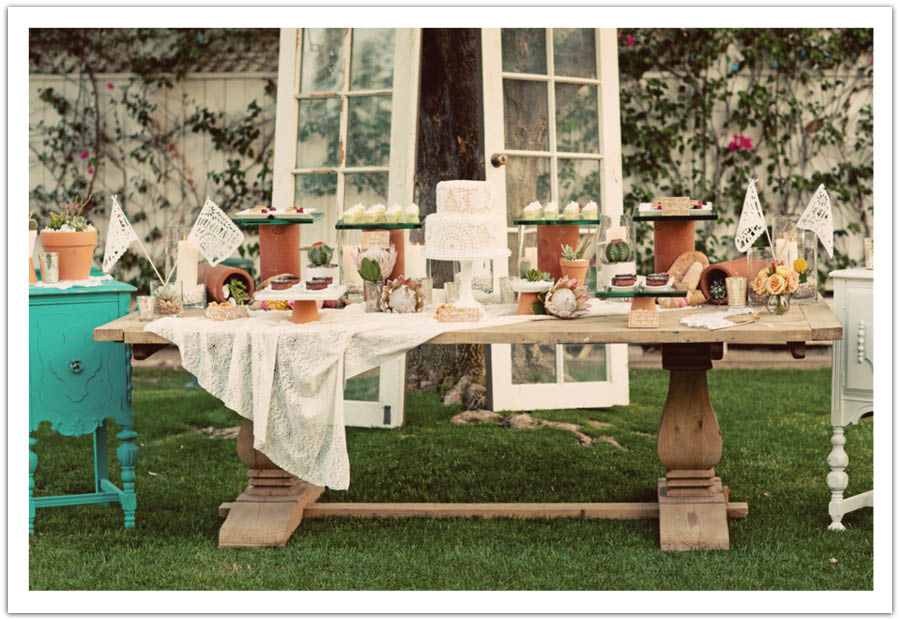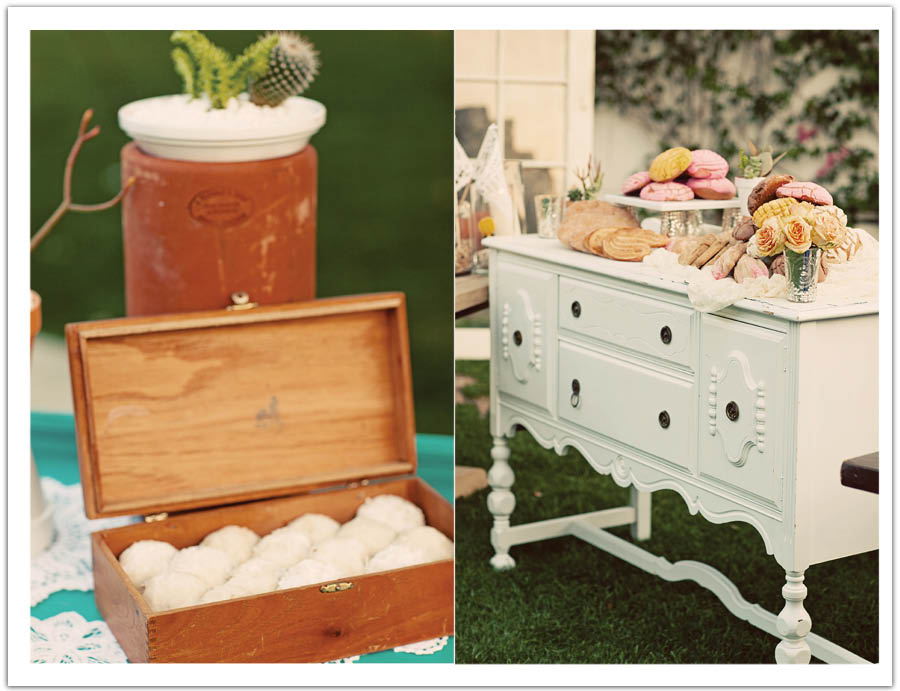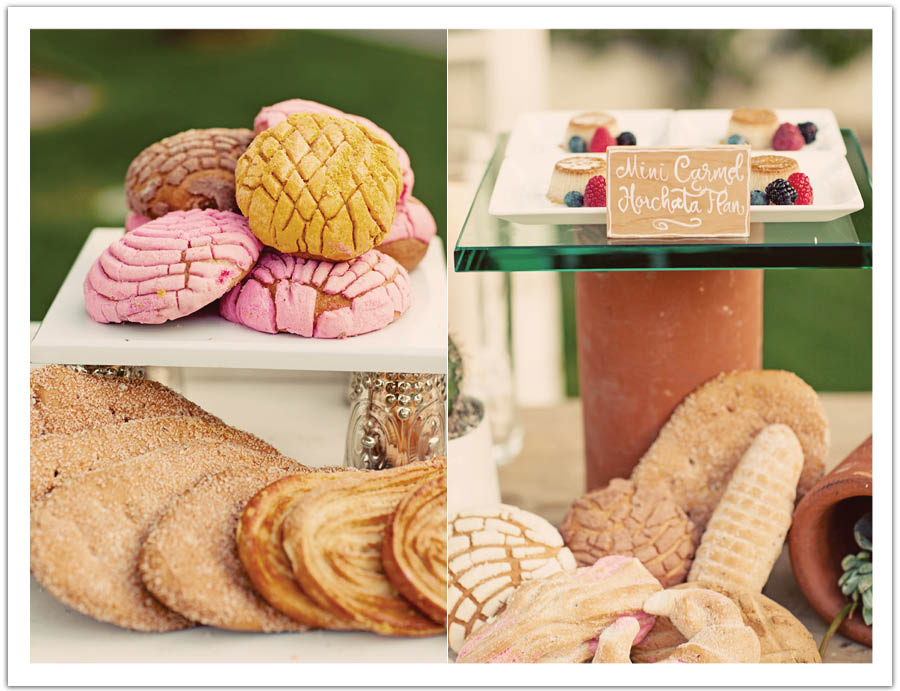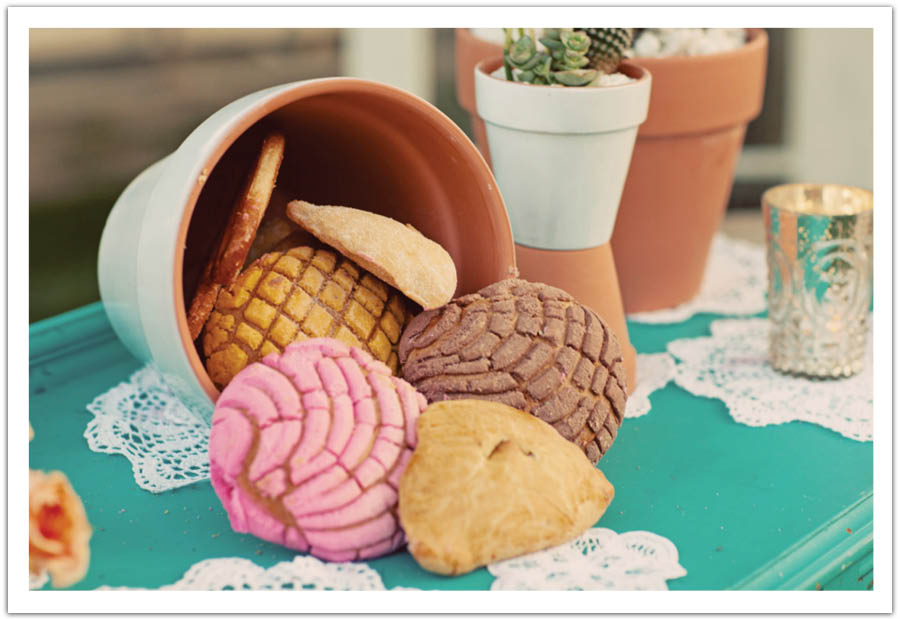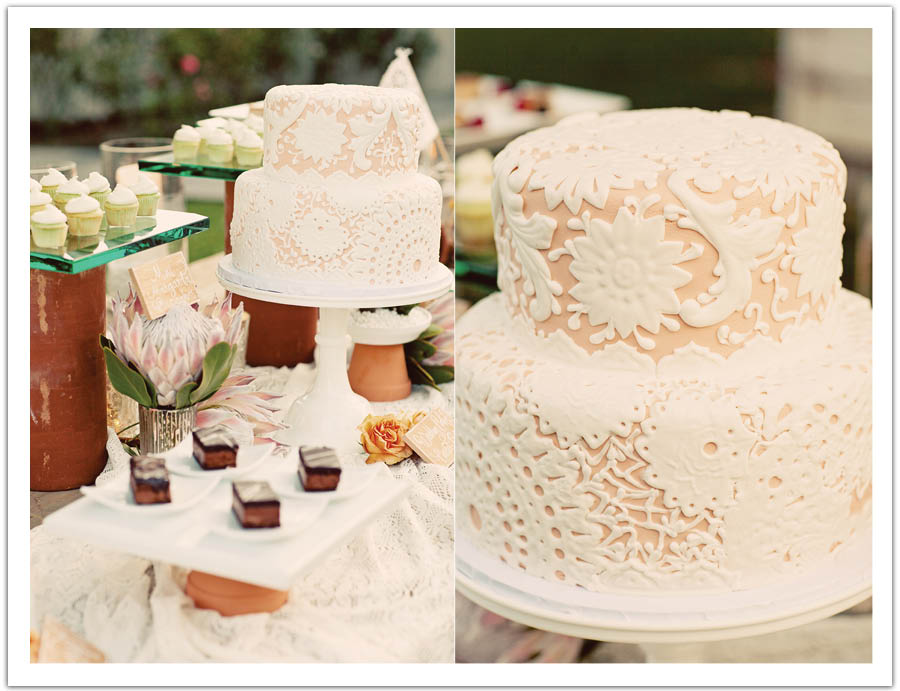 Mexican wedding cookies were served in a vintage tequila box for presentation.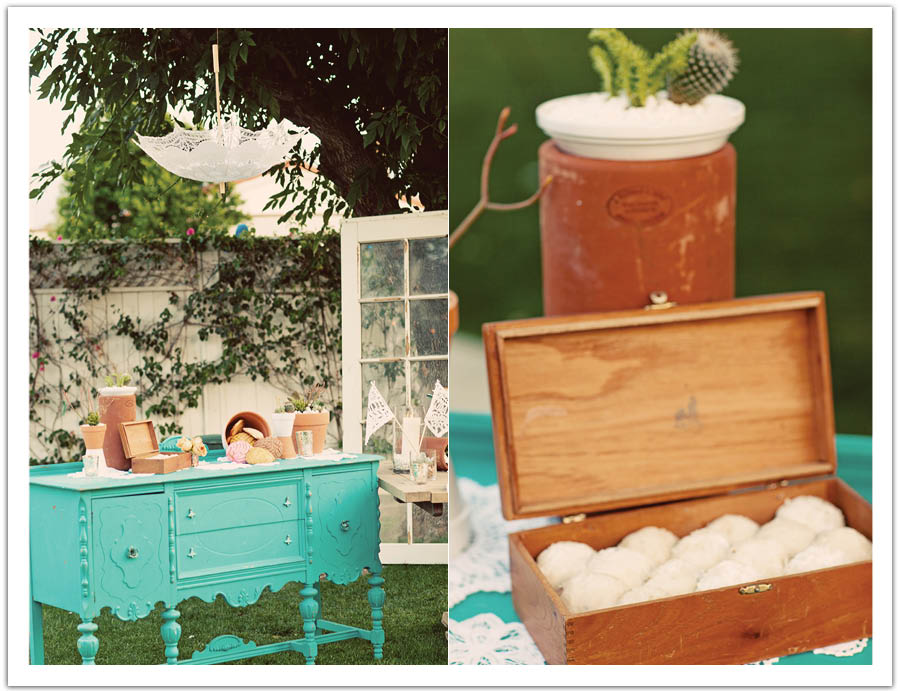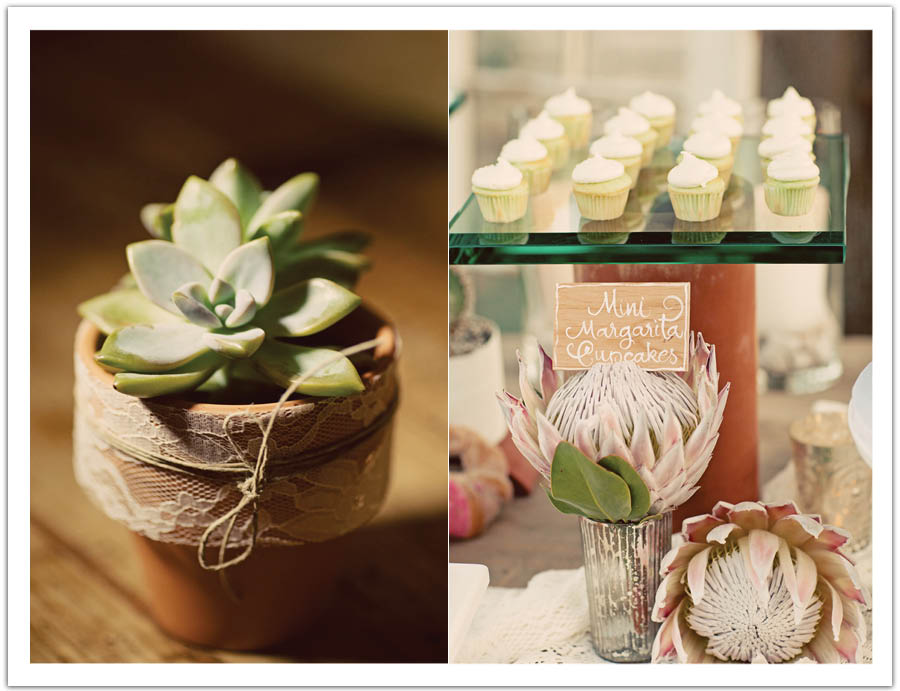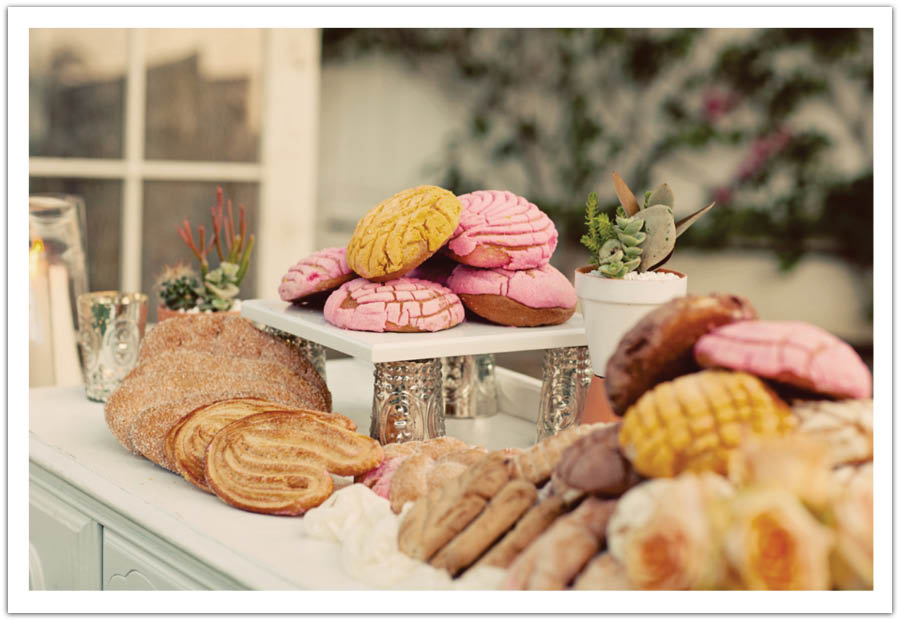 In addition to the endless supply of Mexican pastries and desserts we offered hot fresh churros with flavored hot chocolate to dip them in.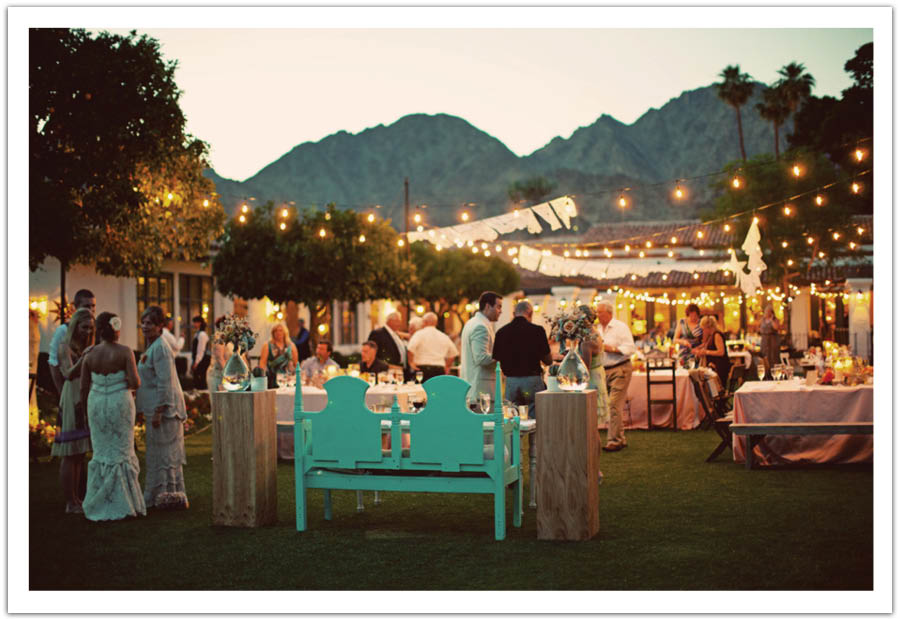 To be reminescent of Squid Roe in Cabo San Lucas where the couple met we created a stylized booth for DJ Nachey to spin amazing beats from. The music was so amazing we had to kick out wedding crashers all night from joining the party!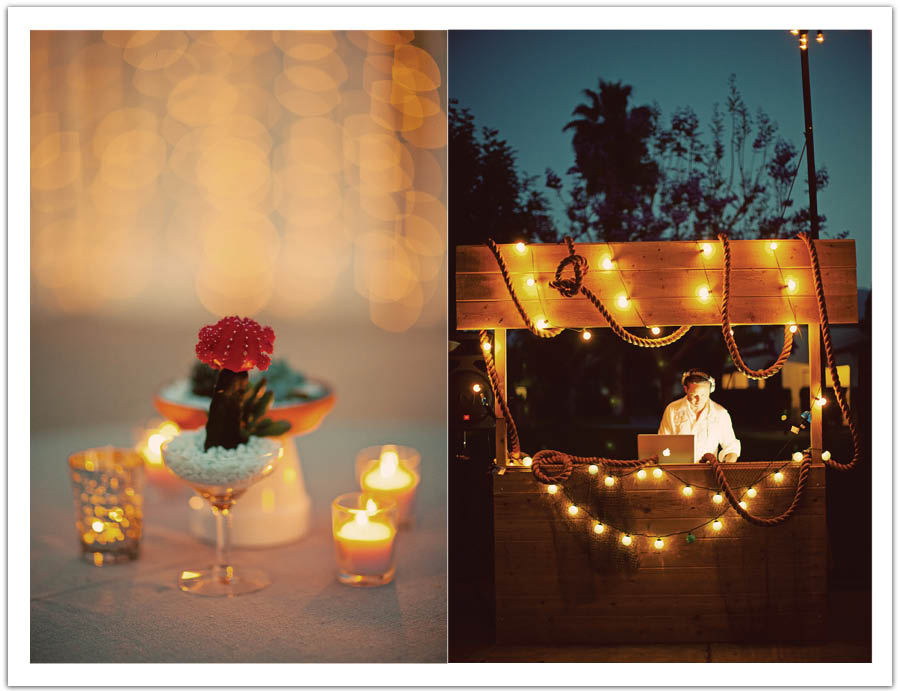 We had custom Mexican papel picado banners reading "Melissa & Scott" hanging above the dance floor.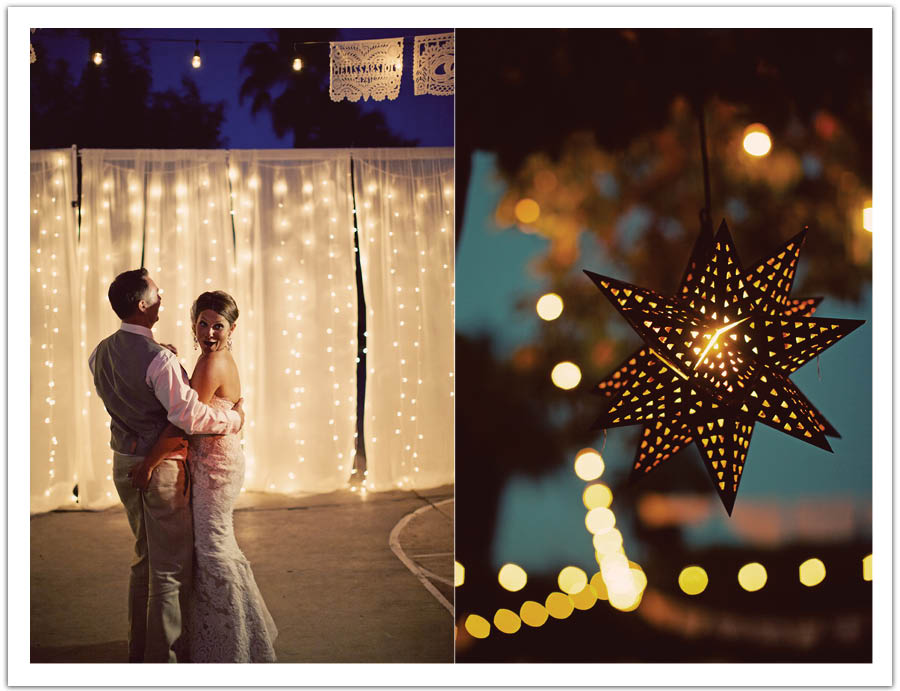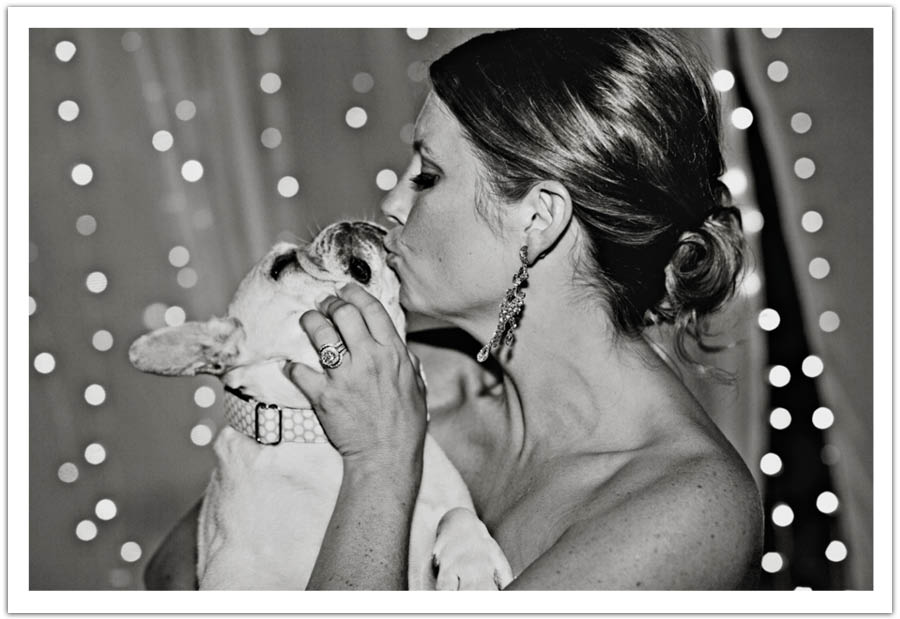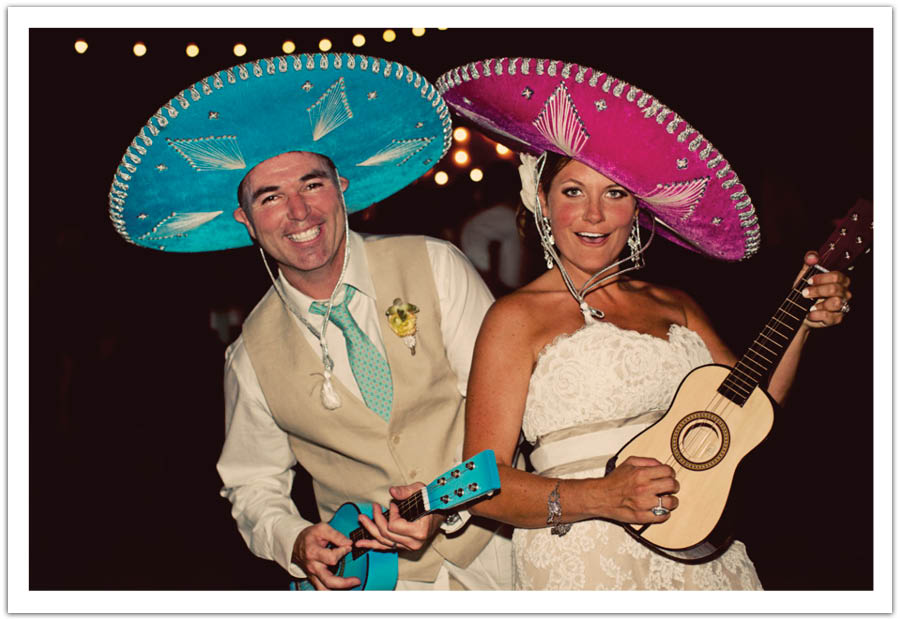 For a fun surprise at the end of the hot desert night we brought out water balloons which Melissa & Scott tore into to cool off guests on the dance floor!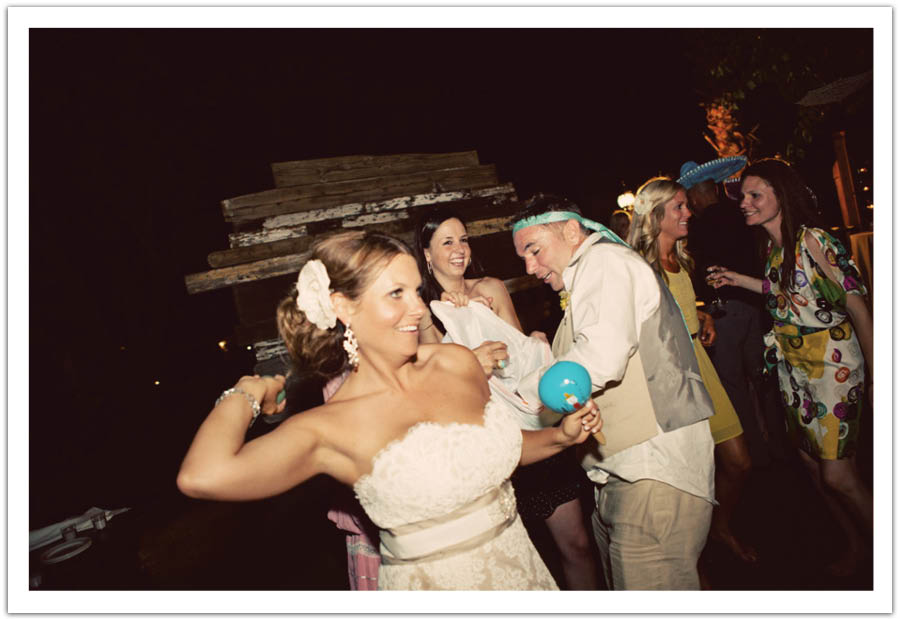 Justin Lee captured this amazing shot from their engagement session in their own back yard! Classic…
You have to watch this amazingly romantic video captured by the talented Joel VanZ! It brings tears to my eyes just watching it.
M + S from Joel VanZ on Vimeo.
Event Design, Planning, Custom Linens, Pillows & Stationery by Alchemy Fine Events & Invitations
Photography by Justin Lee
Flowers & Lighting by Arrangements Floral & Party Design
Furniture Rentals by Archive Vintage Rentals
Classical Guitar by David Maldonado
Mariachi Band Mariachi Aquillas
Videography by Joel VanZ
Venue La Quinta Resort
Music DJ Nachey
Cake by Juliettes Bakery
Gown by Anne Barge

Read More »