Inspiration for my Modern Glamour Beach Apartment
Well, the time has finally come. I'm a big girl now. After spending the last 8+ years traveling, moving, hopping continents from US to Italy and back and Hollywood to San Diego and back for several tours, I am finally deciding to plant a little more roots in the city that I love. With constantly being on the road I want to have a little peaceful haven to come back to. A beach girl at heart, location was #1 in my book. The struggle with finding a little gem by the beach is of course the size. Designing in a tighter space is always such a challenge and requires a lot of planning so you don't end up with clutter or pieces that don't work. With an interior design background and education, I definitely use it for designing events but there is nothing like creating a space with more permanent, nicer collector pieces. My admitted challenge with designing events is that I always want to bring in the same level of luxury pieces into an event space as I would a home which isn't always budget friendly.
As a designer I love so many different styles that I could never carry out one distinct genre of design so have been wanting to combine my love of all of my favorite styles!
Mid-Century Modern + Modern Glamour + Rococo + Beachy
Inspired by some of my favorite designers below: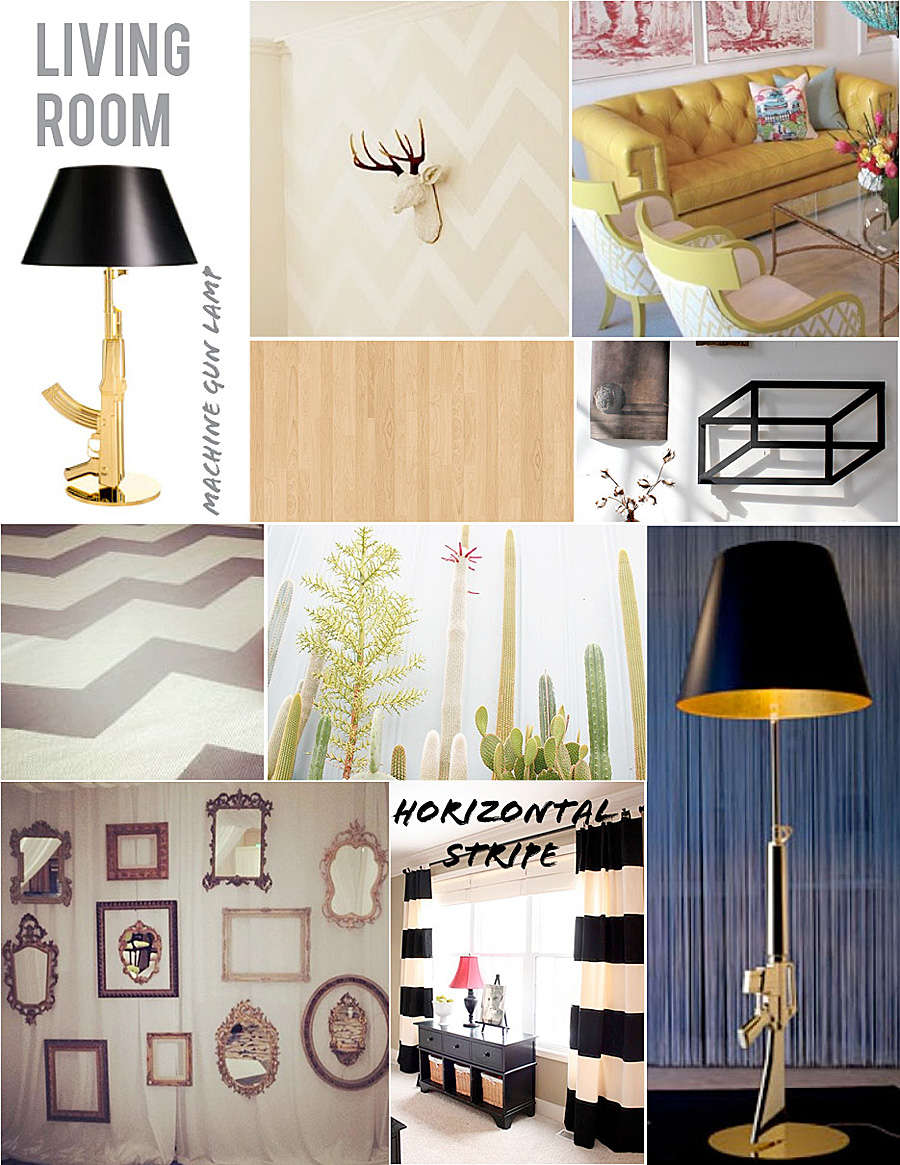 As soon as found my new apartment I excitedly put together my new dream design boards. Before and after pics coming your way! But as they say, "The Journey is the Destination", the process of the design is the best part. That being said, here are some of my inspirations & design boards as well as some of the amazing vintage finds I've already picked up!
LIVING ROOM
I started off saying I was going to go very clean and neutral with a few pops of color. I think gold may run in my veins because my neutral beach apartment started getting glammed up by the minute!
I'm buying/creating…
• Very light textured chevron stripes on one main impact wall
• Yellow modern couch by West Elm. Such a great deal too!
• Custom Horizontal Striped Curtains
I'm dreaming….
• World's Away Gold Hinged Coffee Table & Bar Cart
• Architectural Pottery - Pig Planter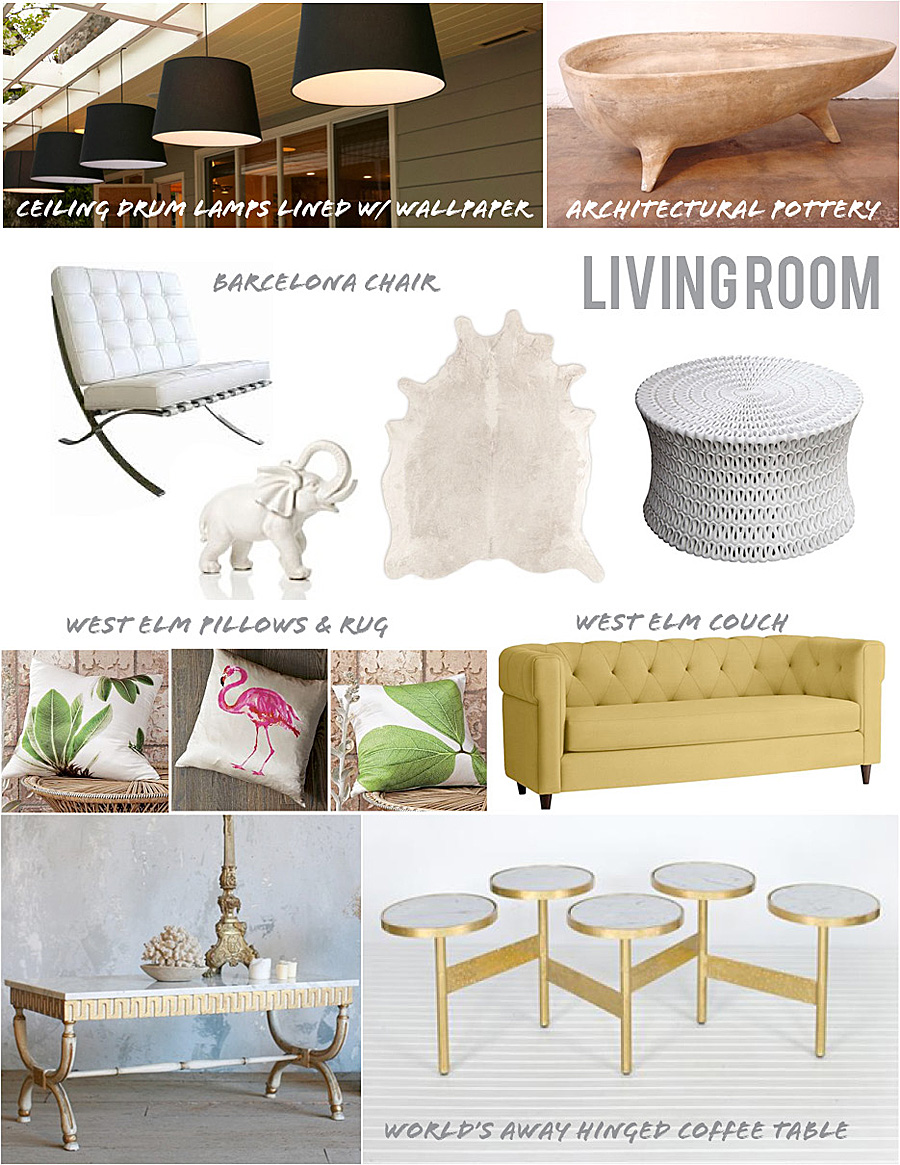 The bathroom is such a small a small space I won't have room to do much but bringing in lot of mirror and light will help to open up the space. That along with some fun textures, light colors, a few beachy elements, and of course Jonathon Adlers ingenious ceramic jars for a fun quirky twist. I am an admitted pro at scouring my local vintage & thrift shops for great finds for my clients and was even perusing through vintage clothing racks at very young age. Finding these buried treasures is always so exciting for me! Here are a few pieces that I've found that will be unique little jems!
I have been thinking about creating custom lamp shades with wall papers and I just happened to find a DIY tutorial online here! What a great idea to customize any boring lamp. Here are also some of the awesome wall papers I'm looking into. I am obsessed with the copper leaf! Go to your local stores to find remnants to save some money as well since you only need such a small amount.
Read More »