The ultimate Valentine's Day Engagement Design
With the day of love approaching fast we wanted to share a Valentine's Day engagement shoot we designed with some gorgeous friends of ours that are on their way to say "I do!"
We present the ultimate luxury Valentine's Day inspiration with a collaboration of design, stationery and styling by us, Alchemy Fine Events,  Chuao Chocolatiers and Isari Flower Studio. Follow a bride-to-be on her scavenger hunt for love from clue to clue discovering sweet notes, a fab outfit, chocolates and even a piñata to bust open to discover the final clue leading her to a stunning cliffside proposal and a 5 carat bauble hiding in a rose. Chock full of lush flowers, chocolates and champagne, we deliver a gorgeous modern glam setting capture by Luna Photo sure to leave you dreaming about the day-of-love to come. Whether it be for a super special Valentine's Day engagement celebration, or even for a Valentine's Day wedding, this colorful palette is sure to inspire!
Read our poem below to follow our bride to be Cachel from clue to clue that eventually led her to this stunning cliff-side proposal site below.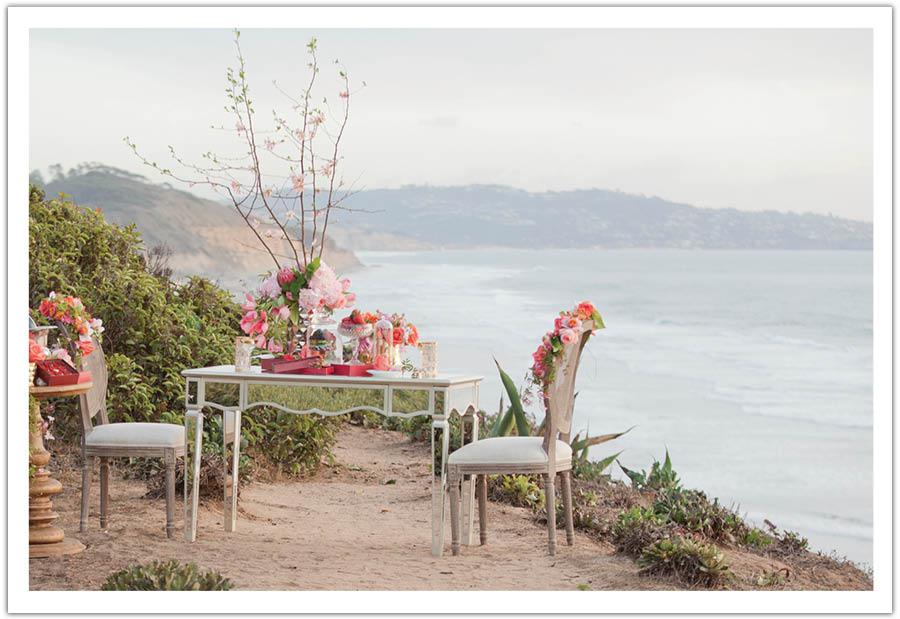 The day started off with our stunning bride-to-be finding a colorful new dress with a tag that read "Wear Me."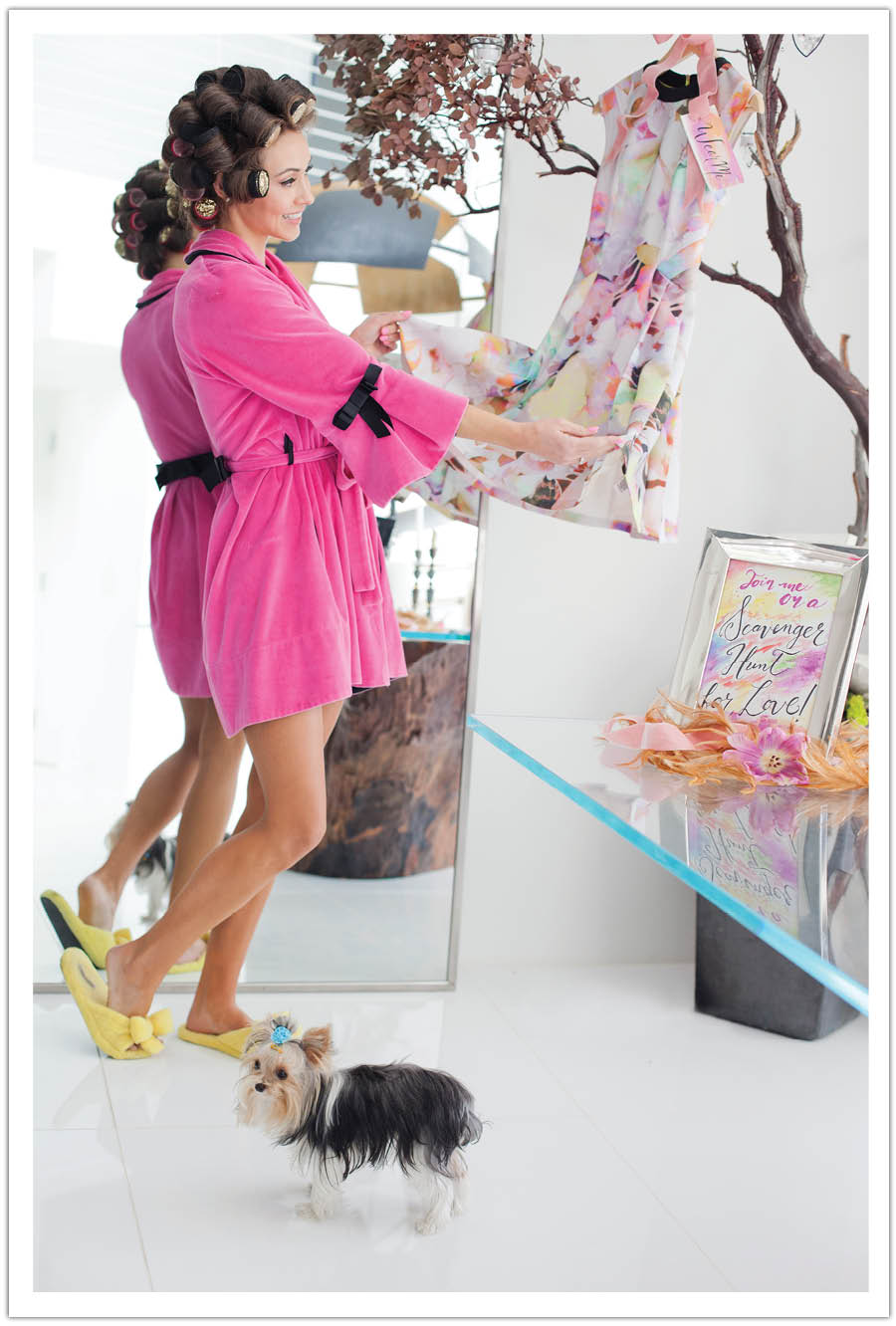 Clue #1 was framed nearby, that she read as she sipped bubbles and held onto her darling pooch Little Guy.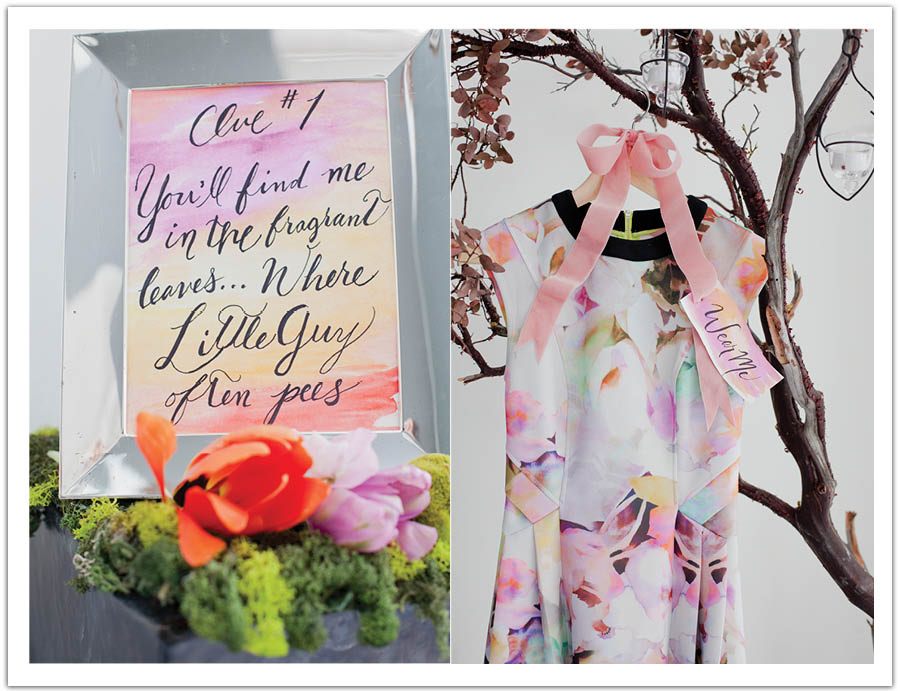 "You'll find me in in the fragrant leaves.. Where Little Guy often pees" read clue #1, she smiled as she knew this day was going to be fun!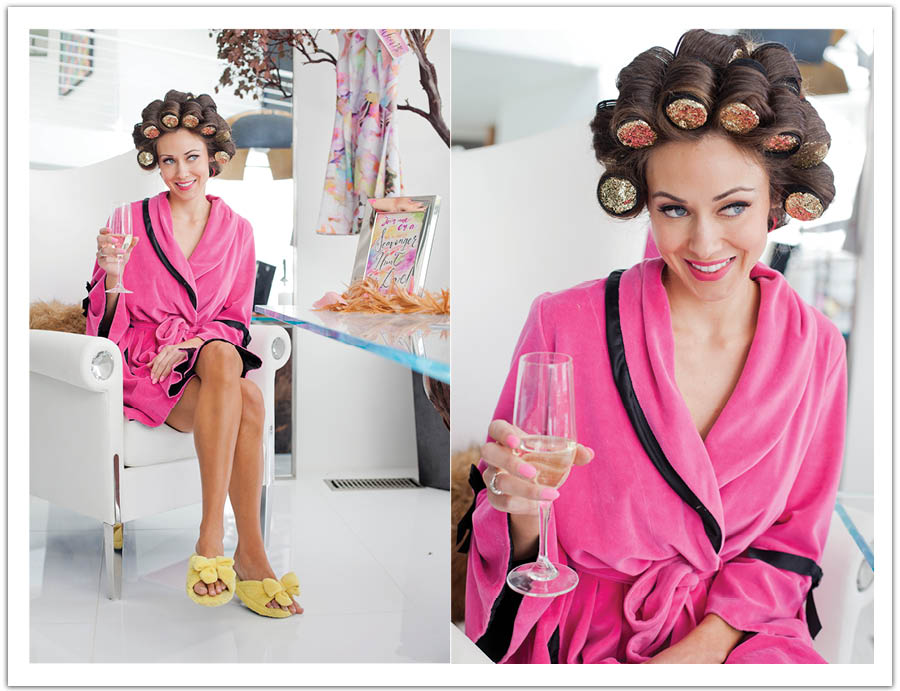 After finding Clue #2 amongst the 'fragrant leaves', she discovered it was exactly what she was told.. It WAS where Little Guy  often  pees!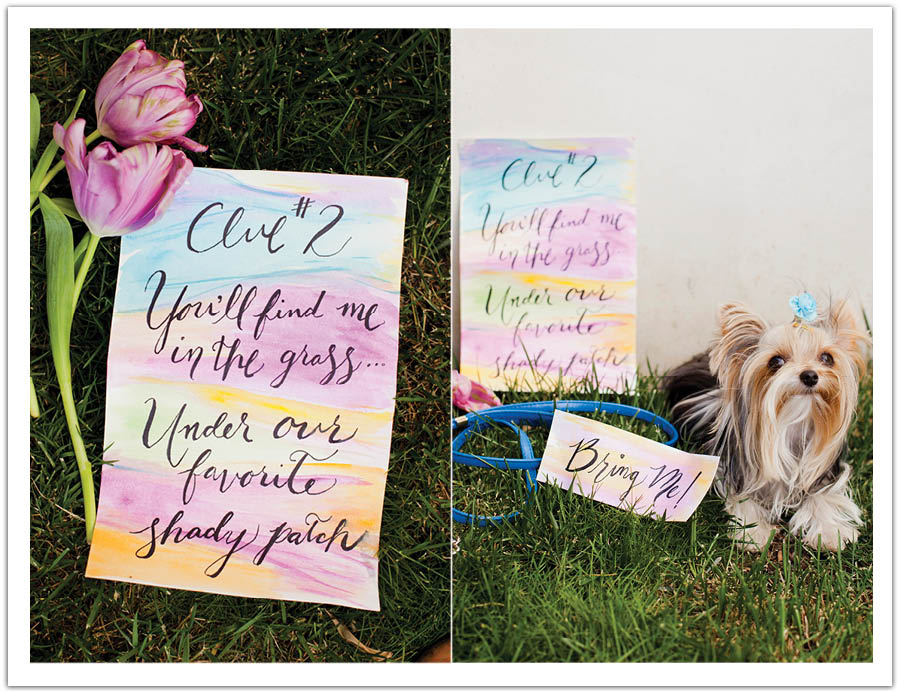 With a quick change, and a coif and a spritz and a spray, Cachel was off and on her Scavenger Hunting way!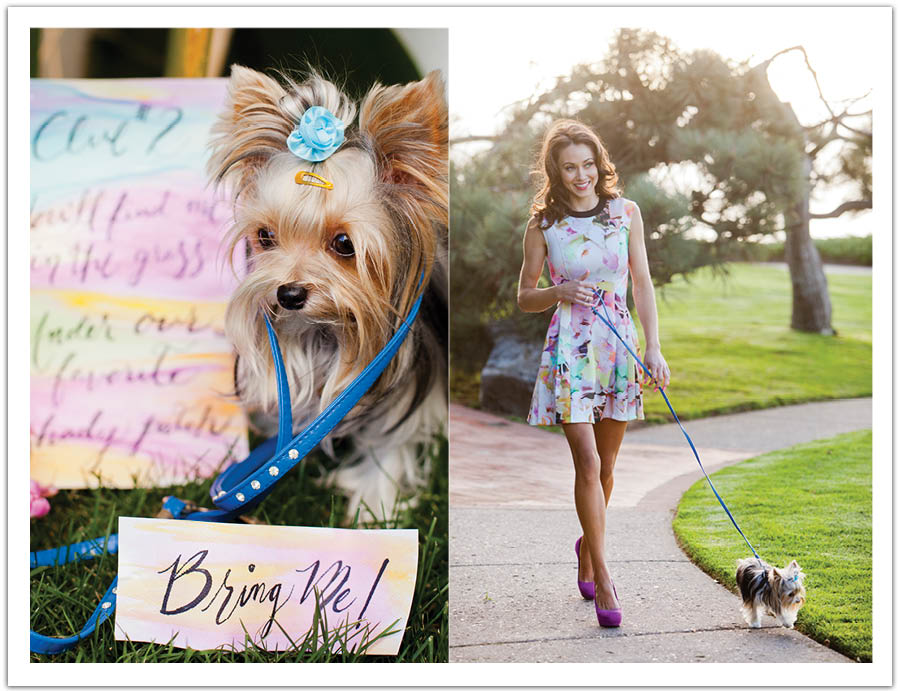 "You'll find me in the grass.. under our favorite shady patch" read the clue, so with the snap of a leash, off to park they jetted to!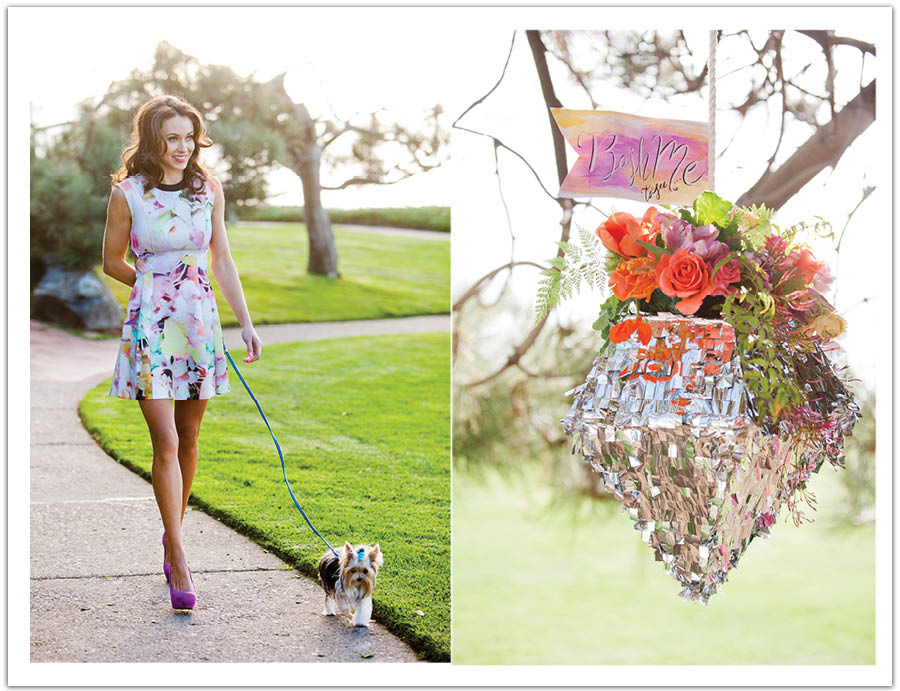 At the seaside park she discovered a pinata overflowing with flowers that read "Bash me to See…" and on a side table the note continued "… The Reasons Why I Love You and Clue #3!"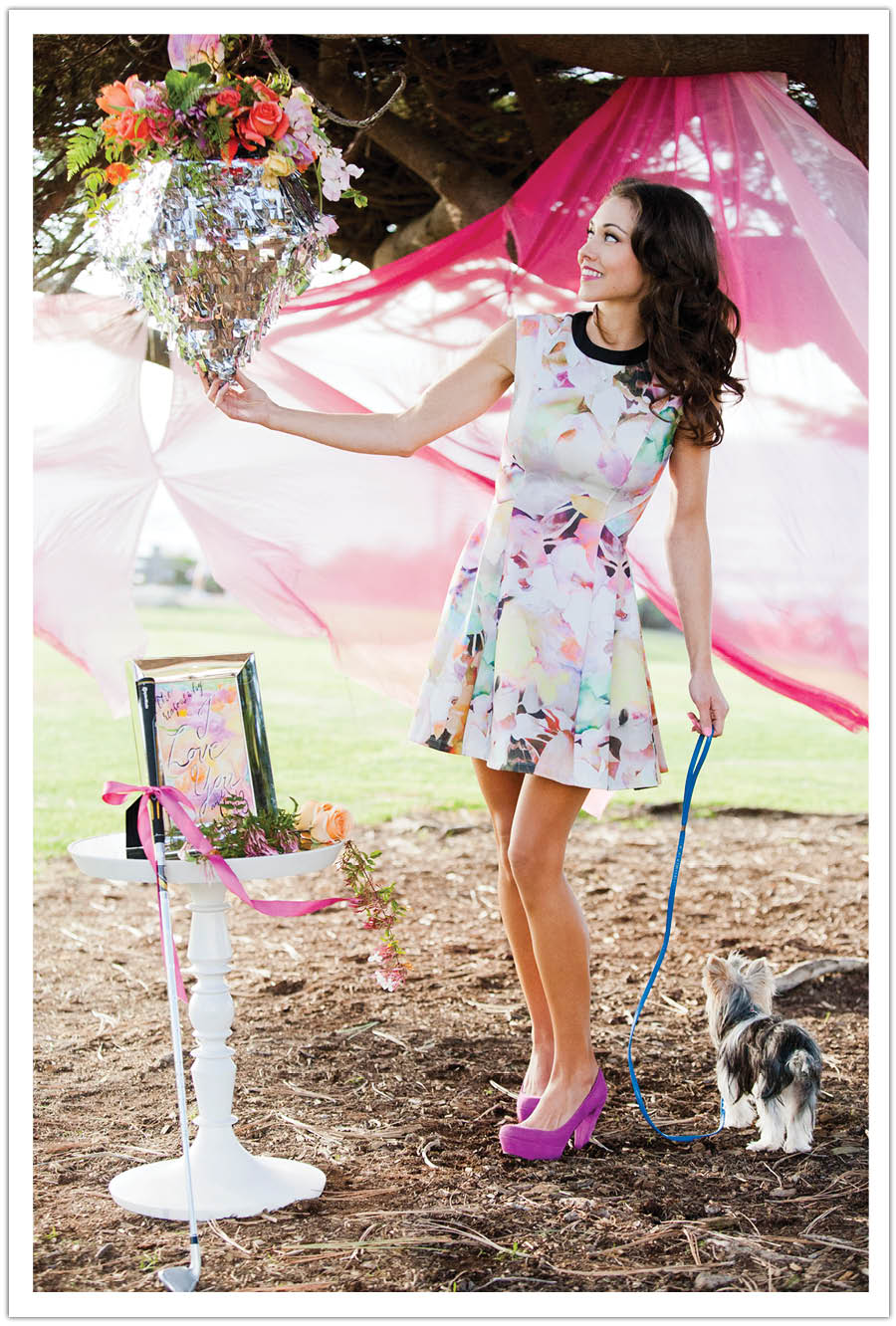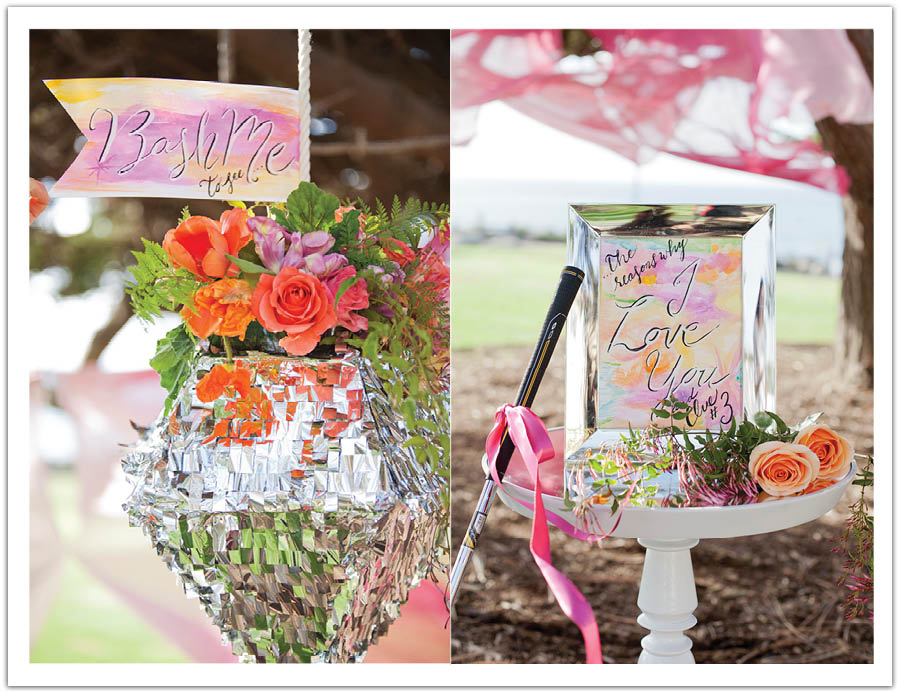 She swung and she swung with all of her might, to see what her future held, fight or flight!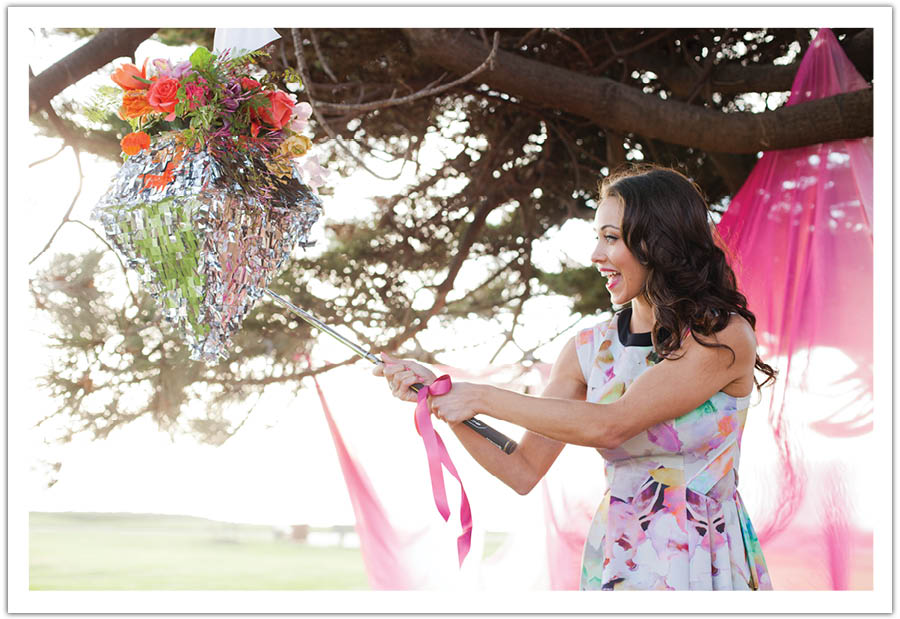 When bashed open, inside the pinata she found the reasons why "he loved her", some fragrant blooms, and a bunch of scrumptious chocolates, which she immediately consumed.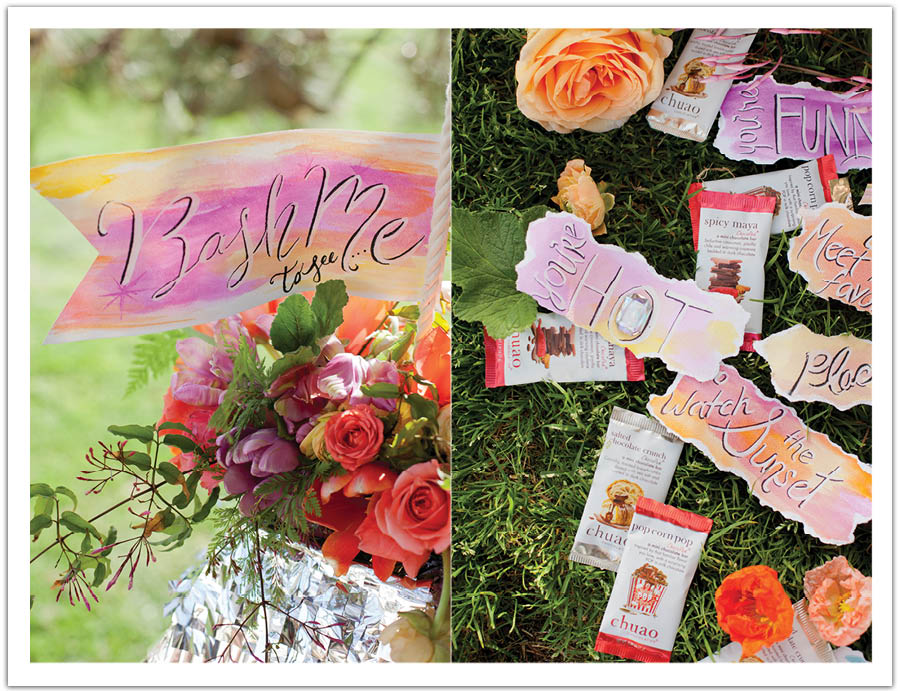 Amidst the notes she read that landed on the ground, "Meet me at our favorite place to watch the sunset" and clue #3 was found.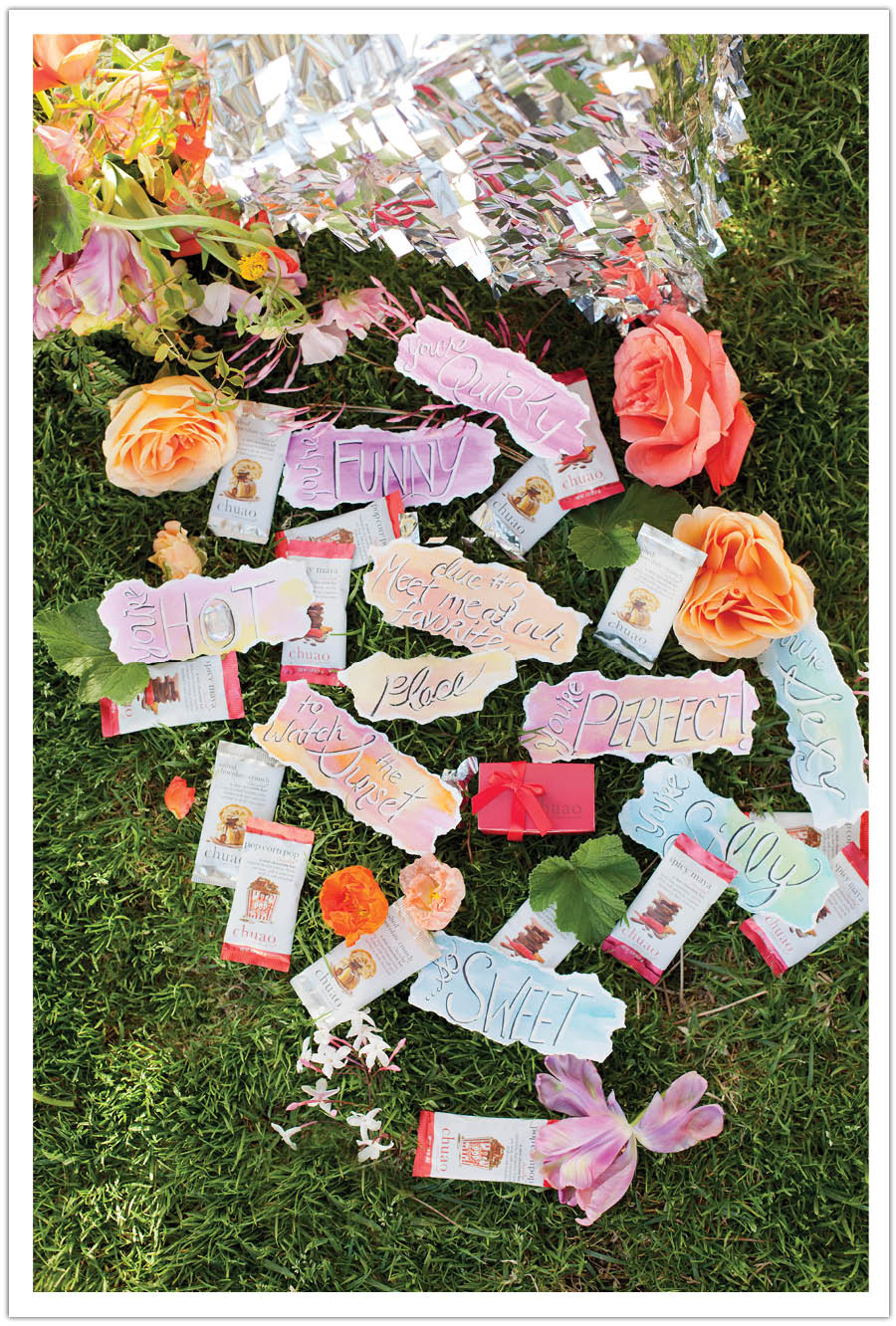 They skipped off to the bluff in Del Mar overlooking the sea, where she found her love, her man, and her fiance to be.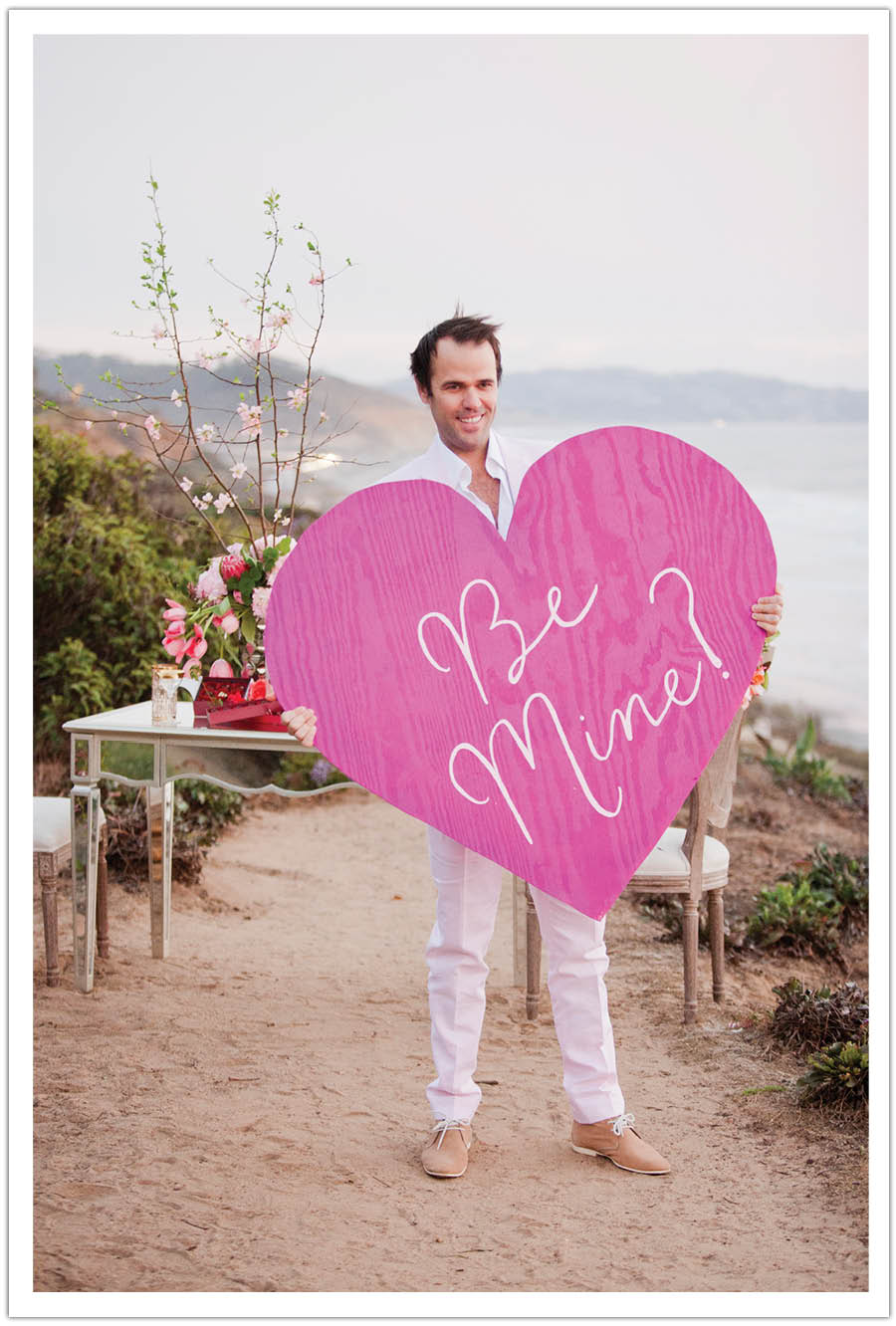 In the distance she spotted him holding an over sized heart reading "Be Mine?" Her heart set a flutter, she ran, almost leaving Little Guy behind!

Behind him stood a gorgeous table set for two that boasted beautiful flowers, heart shaped chocolates, and then after spotting the beautiful bauble we heard a loud "I DOOOOOOOO!!!!"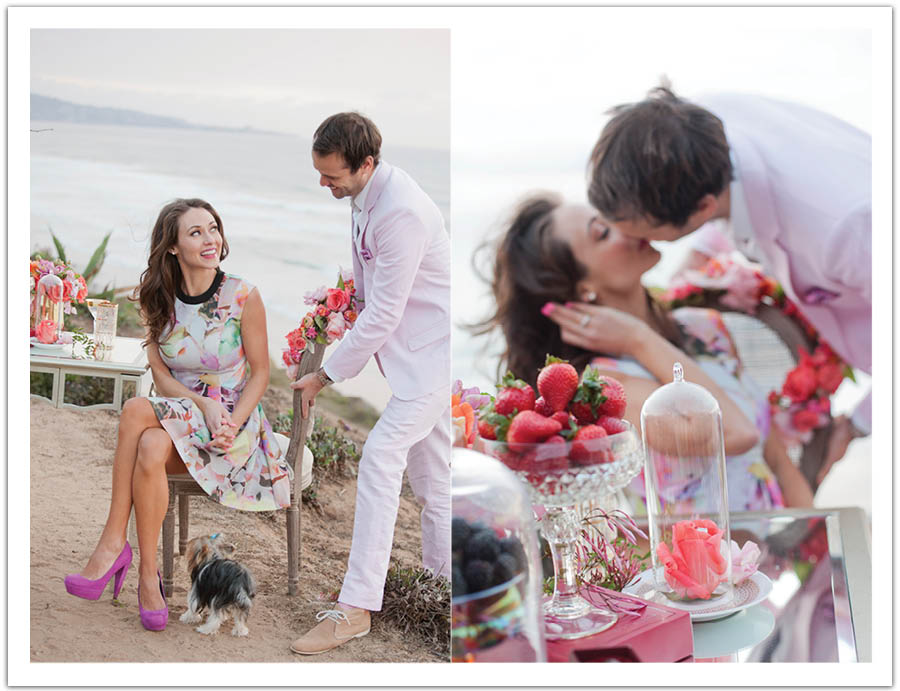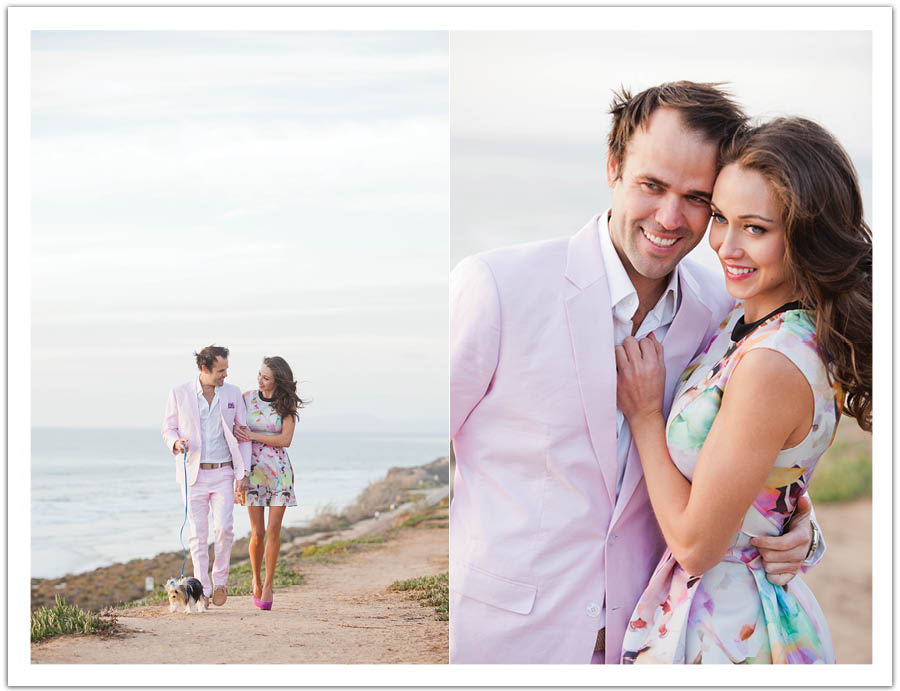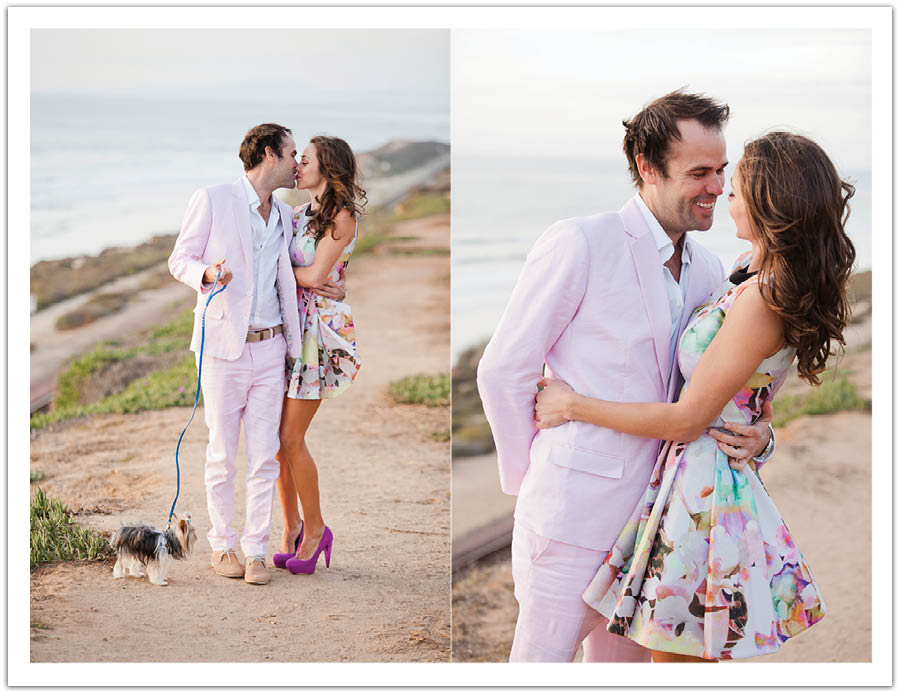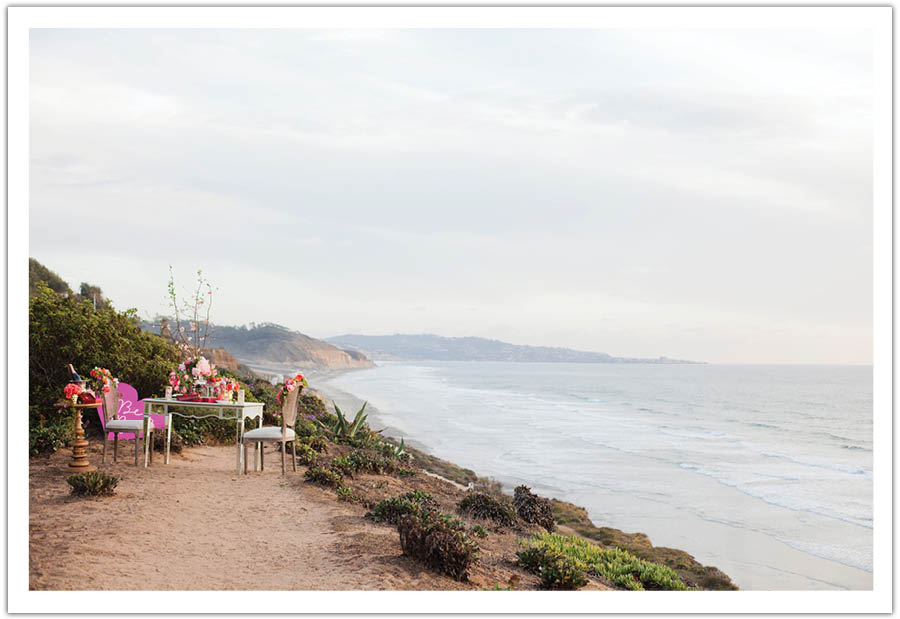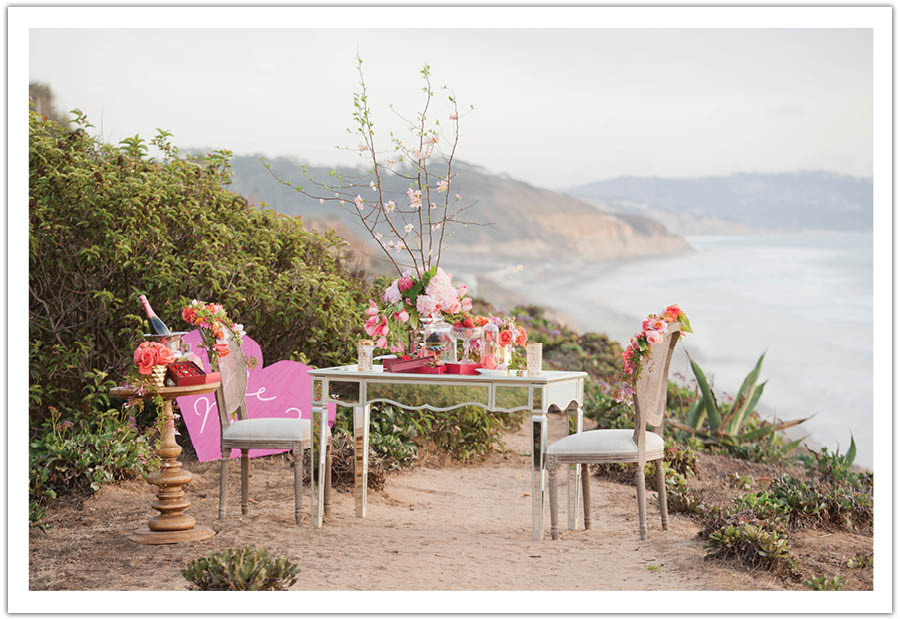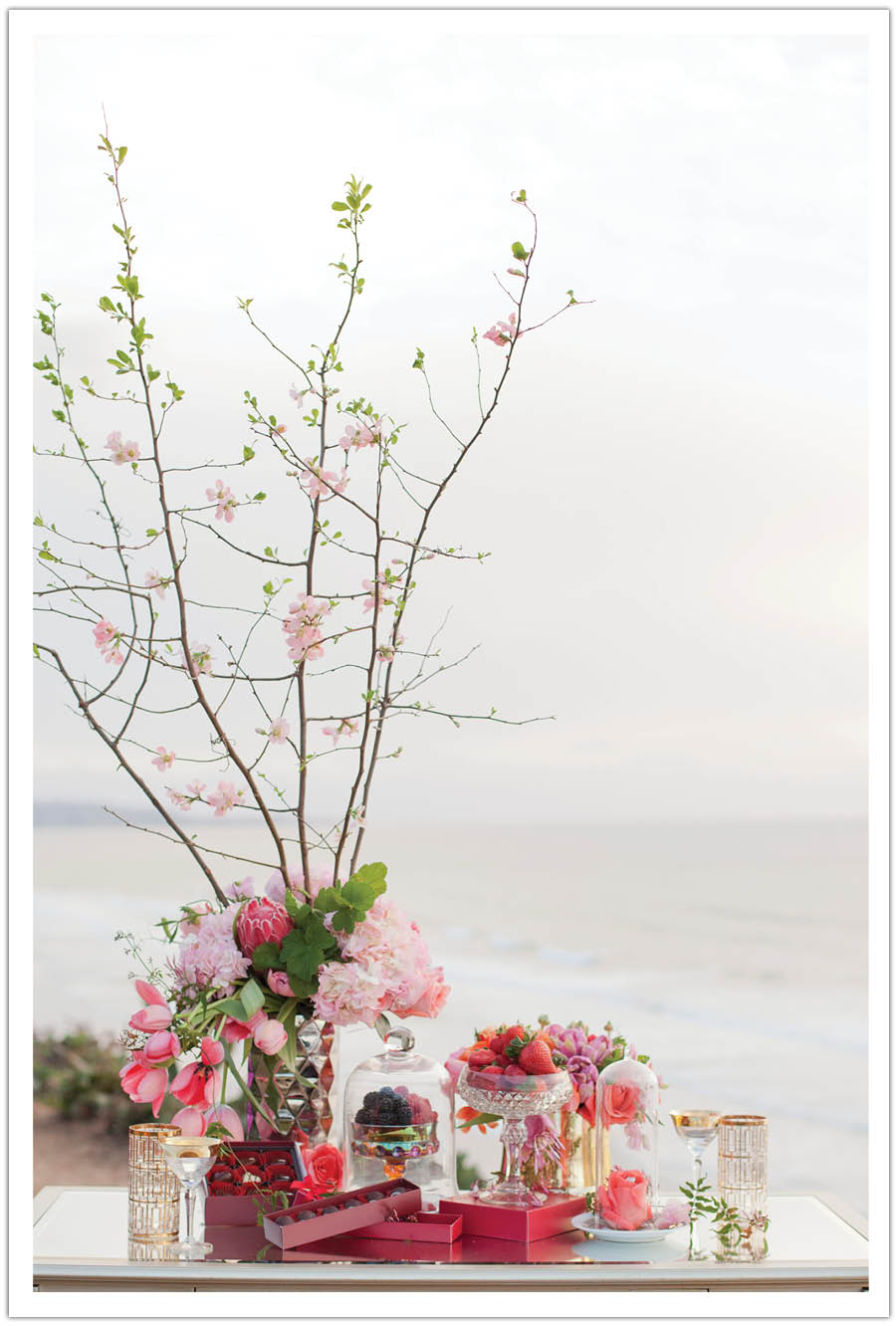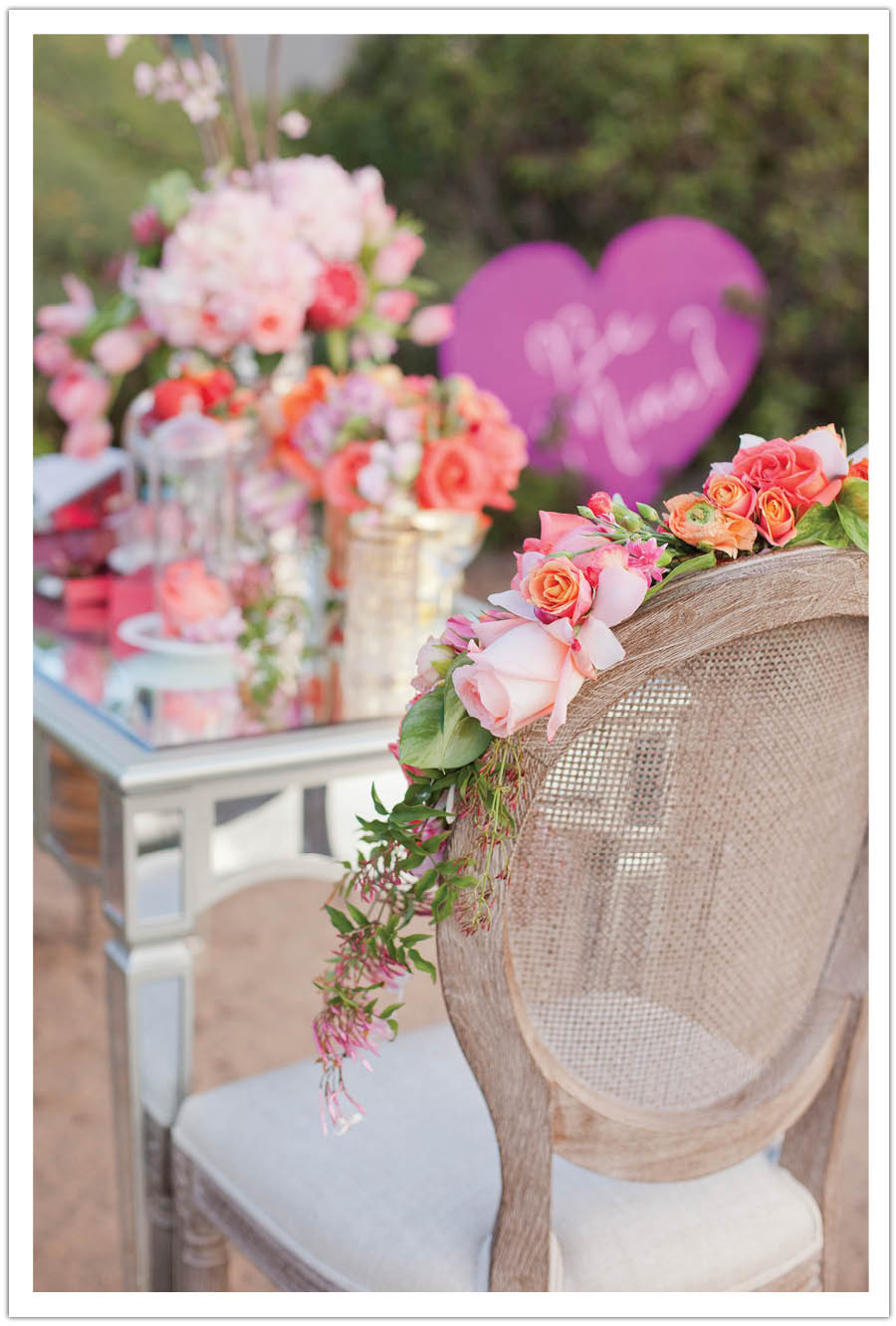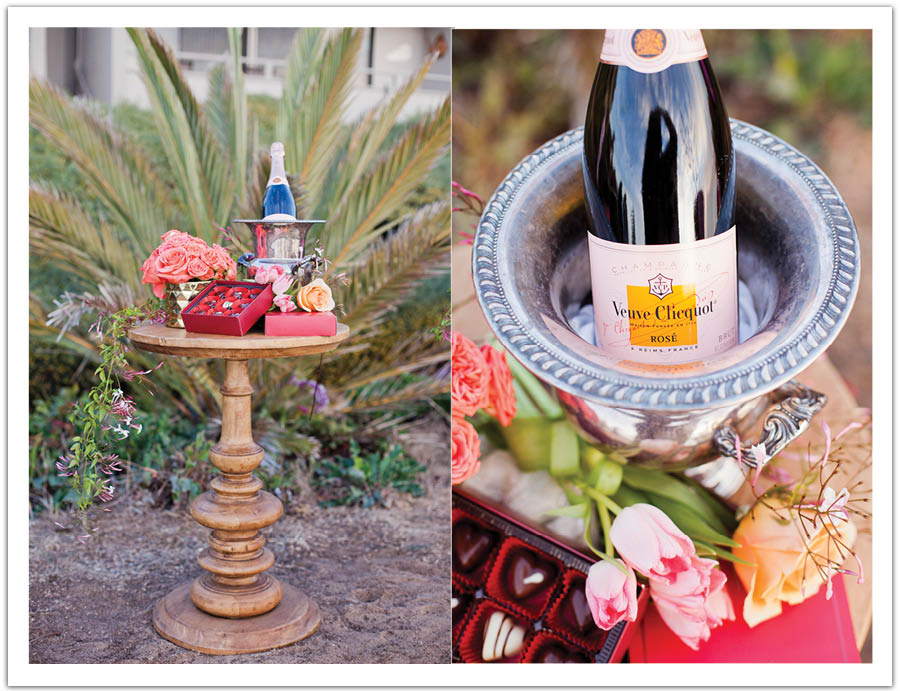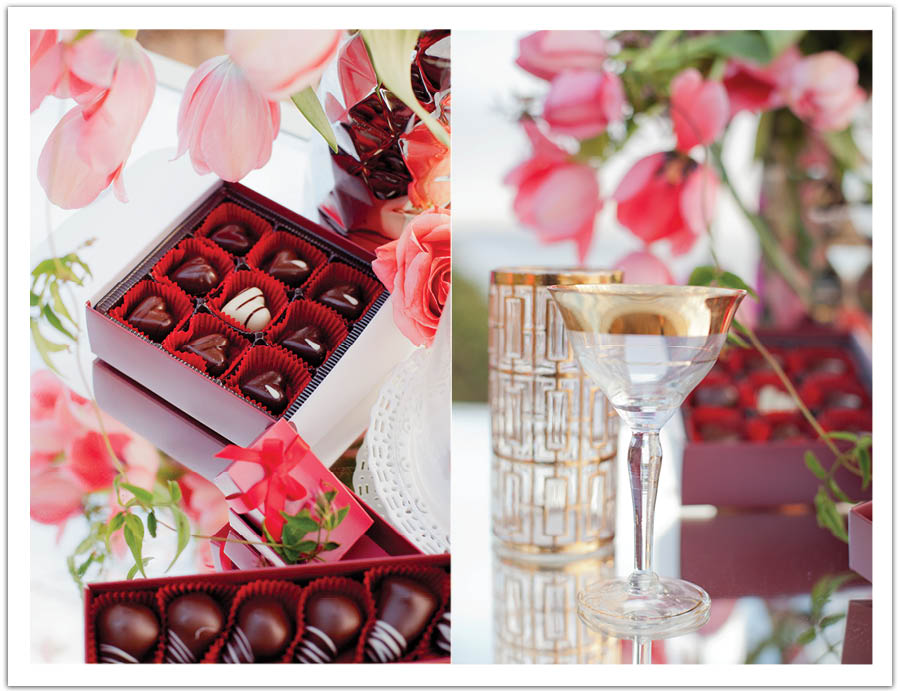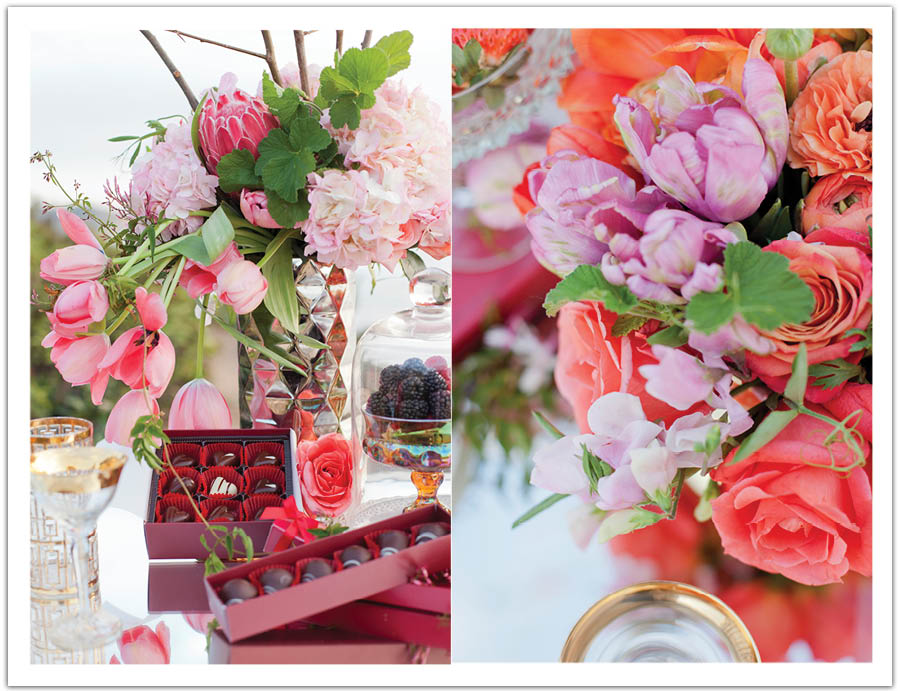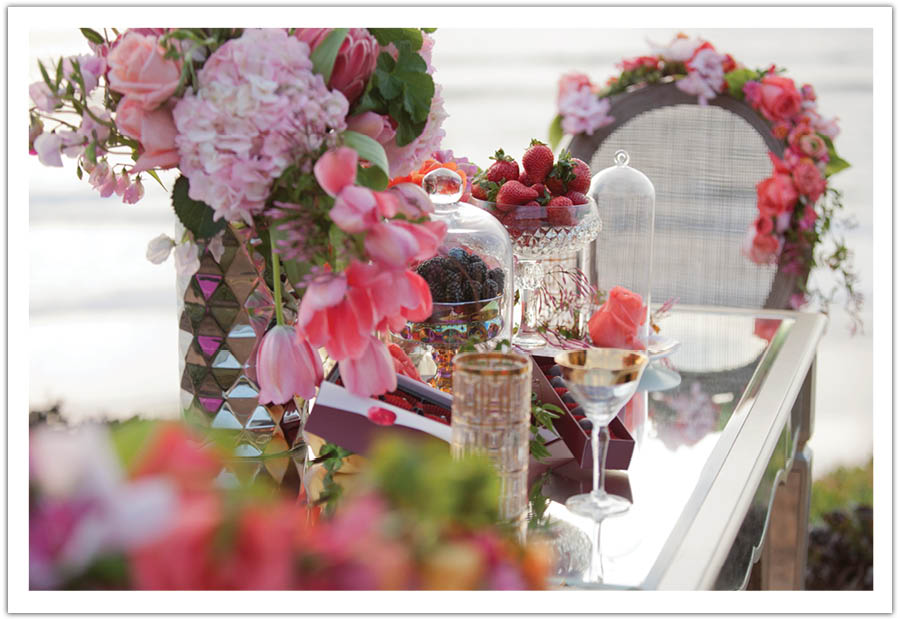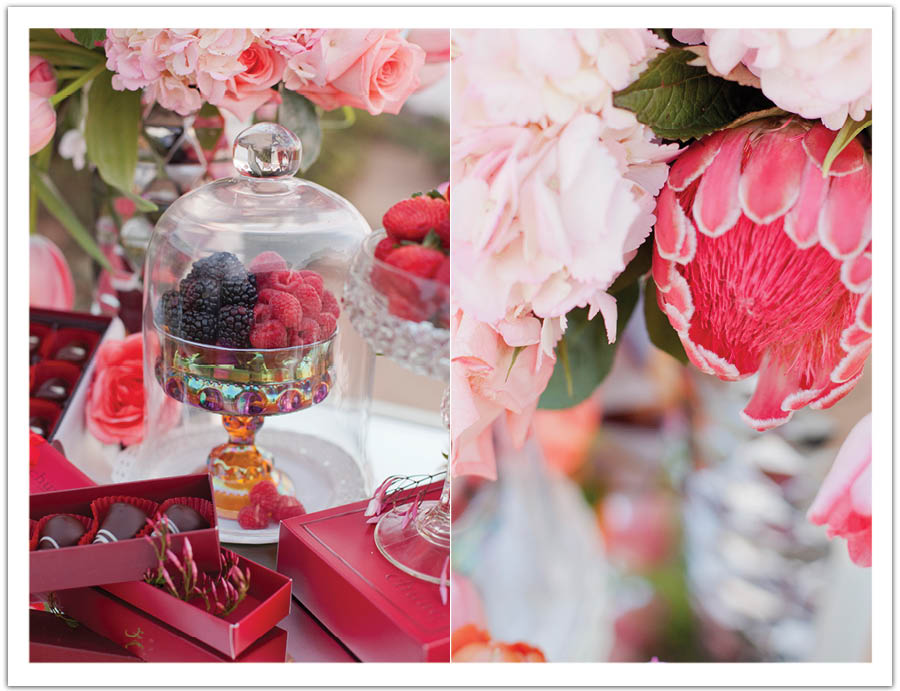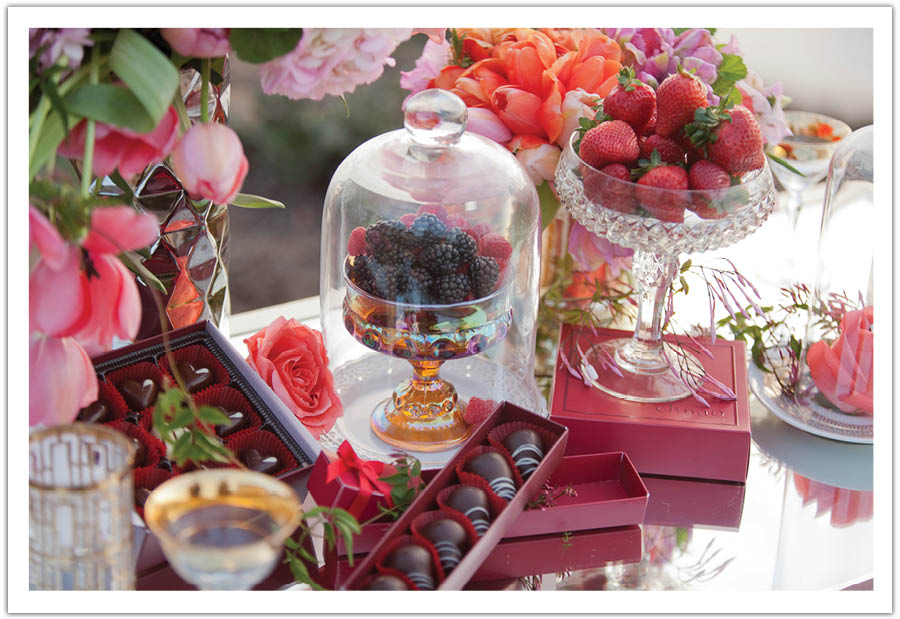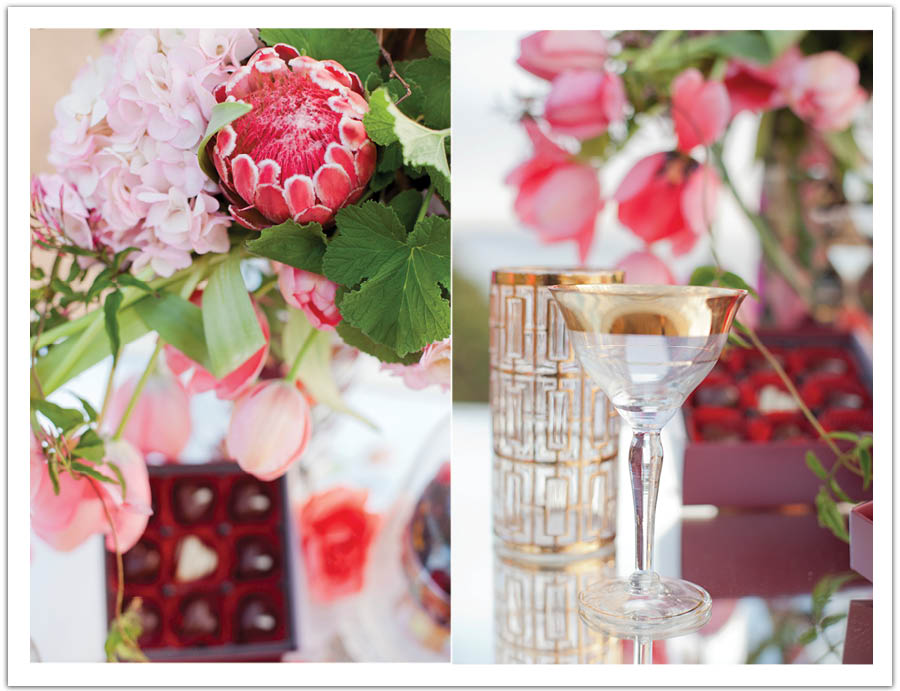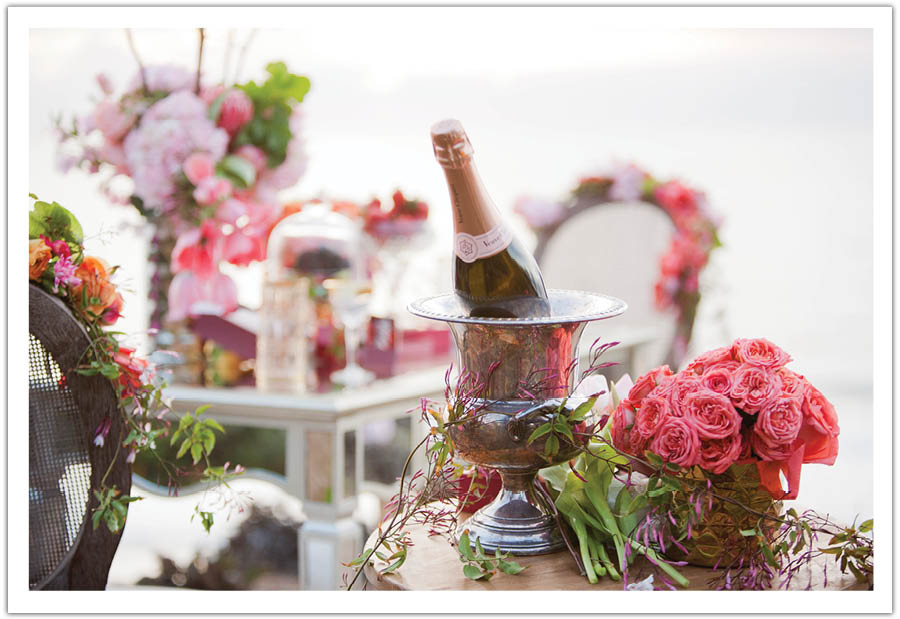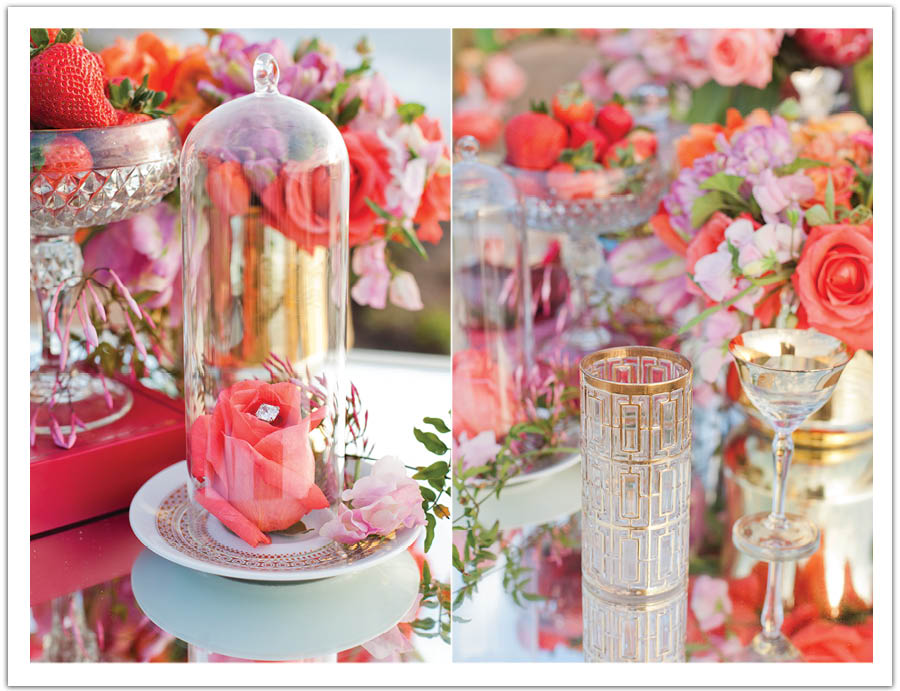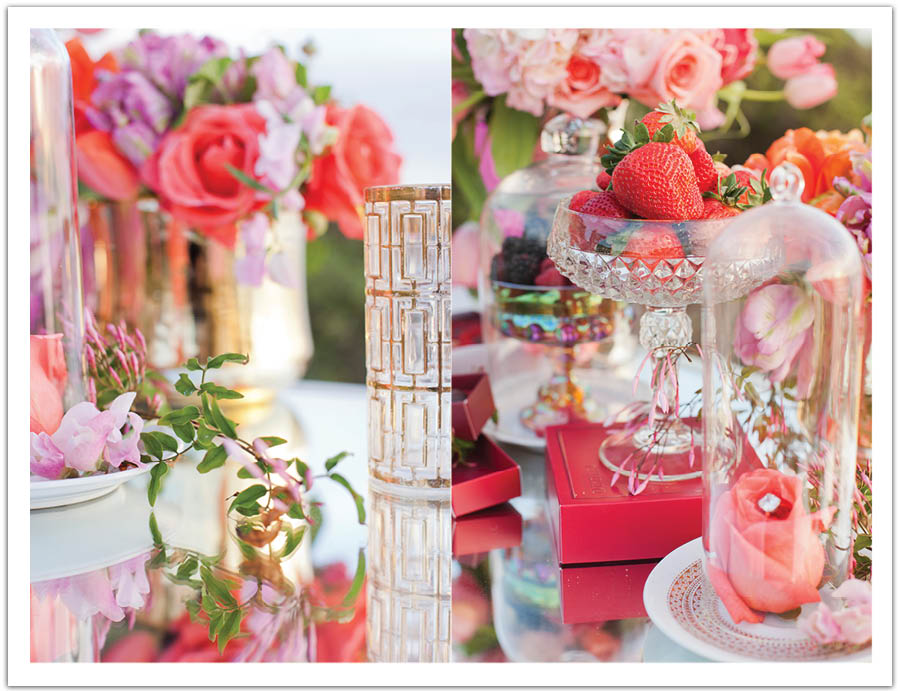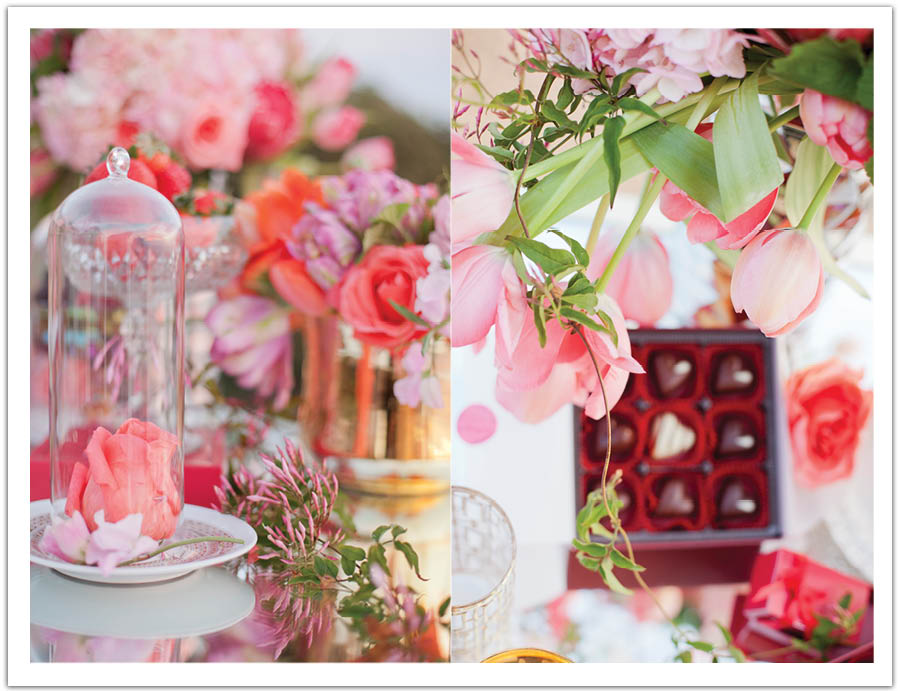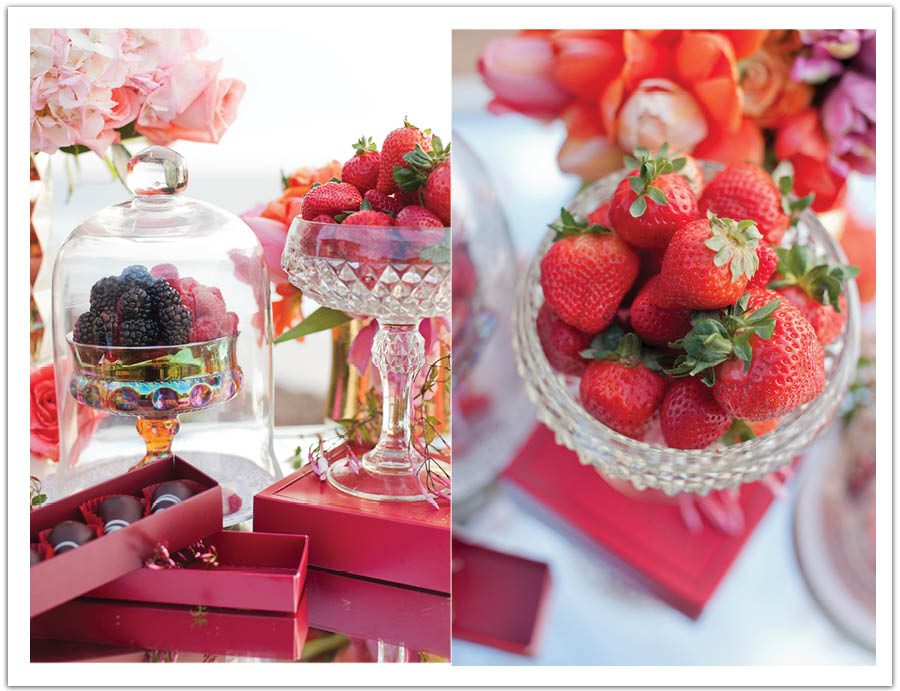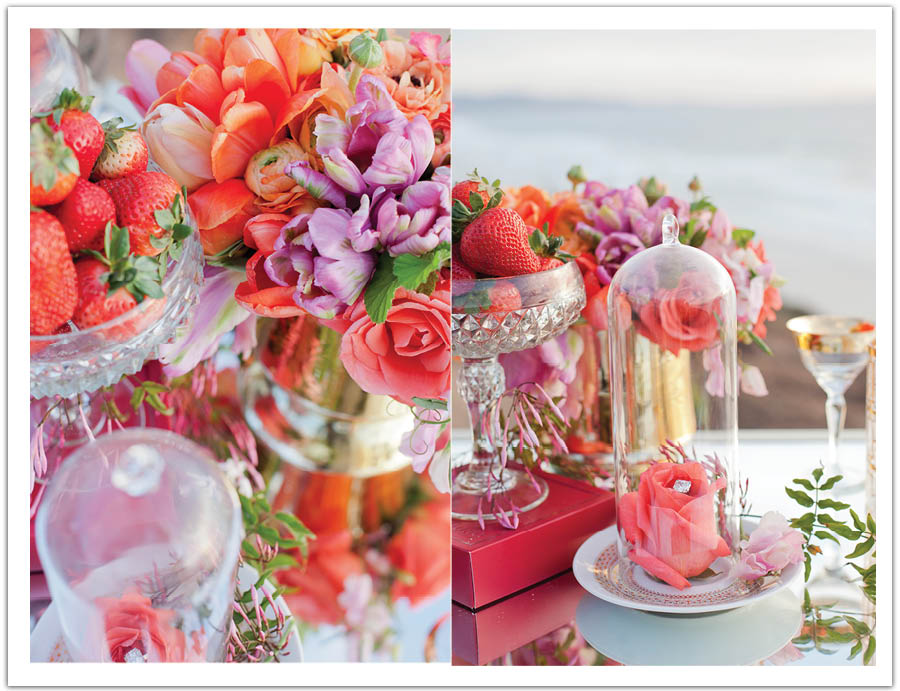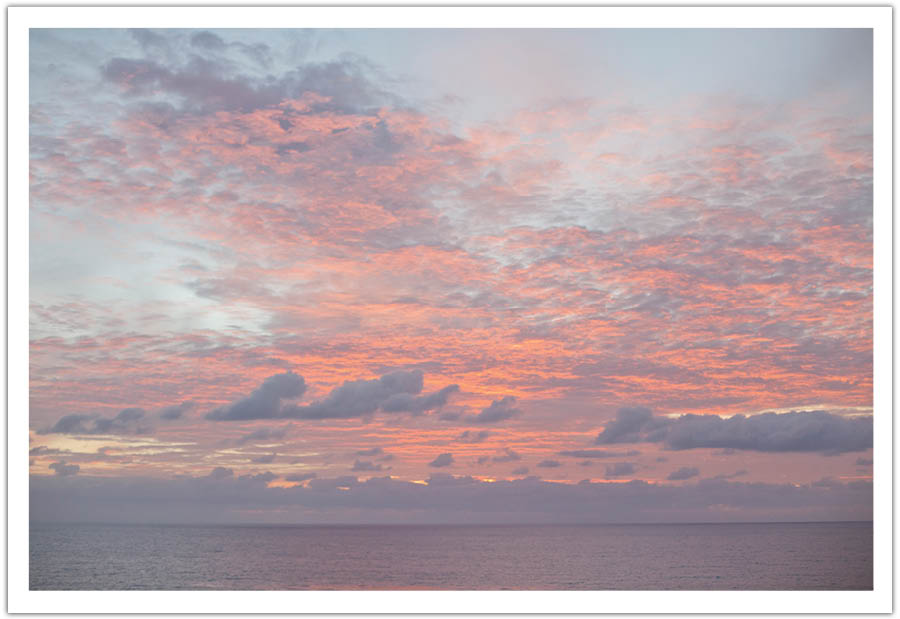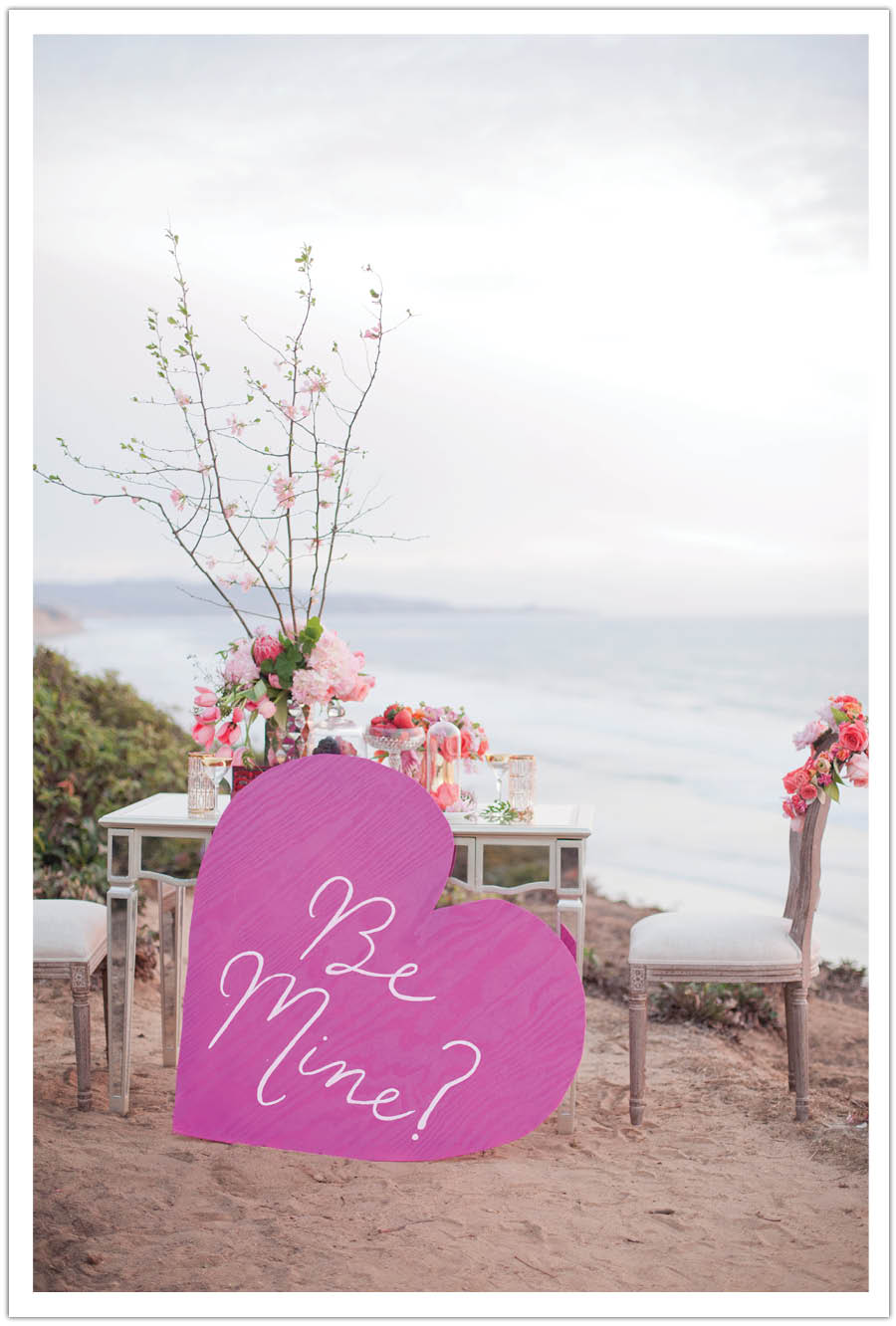 Valentine's Specials!!
***Chuao Chocolatier Special!*** Receive 20% off your purchase at www.ChuaoChocolatier.com
Use code SAVETHEDATE at checkout
Valid 2/3- 5/31/14 only on www.ChuaoChocolatier.com. Not valid on shipping charges, alcohol or gift baskets.Not valid with any other promotion, discount or offer. No rain checks or cash value.   ***Alchemy Save the Date Special!*** Alchemy Fine Events & Invitations is offering a 15% off discount to brides that place their their save the date orders between Valentine's day until to Feb 28th when they mention this feature. *discount offered on orders above $500.      
Design, Styling & Stationery by Alchemy Fine Events & Invitations
Photography by Luna Photo
Flowers by Isari Flower Studio
Makeup and Hair by Beauty by Stacey
Chairs and tables by Hire Elegance
Chocolates by Chuao Chocolatier